ESP/ING, Cómo decorar zapatos deportivos con Vinil Textil/ How to Decorate Sports Shoes with Textile Vinyl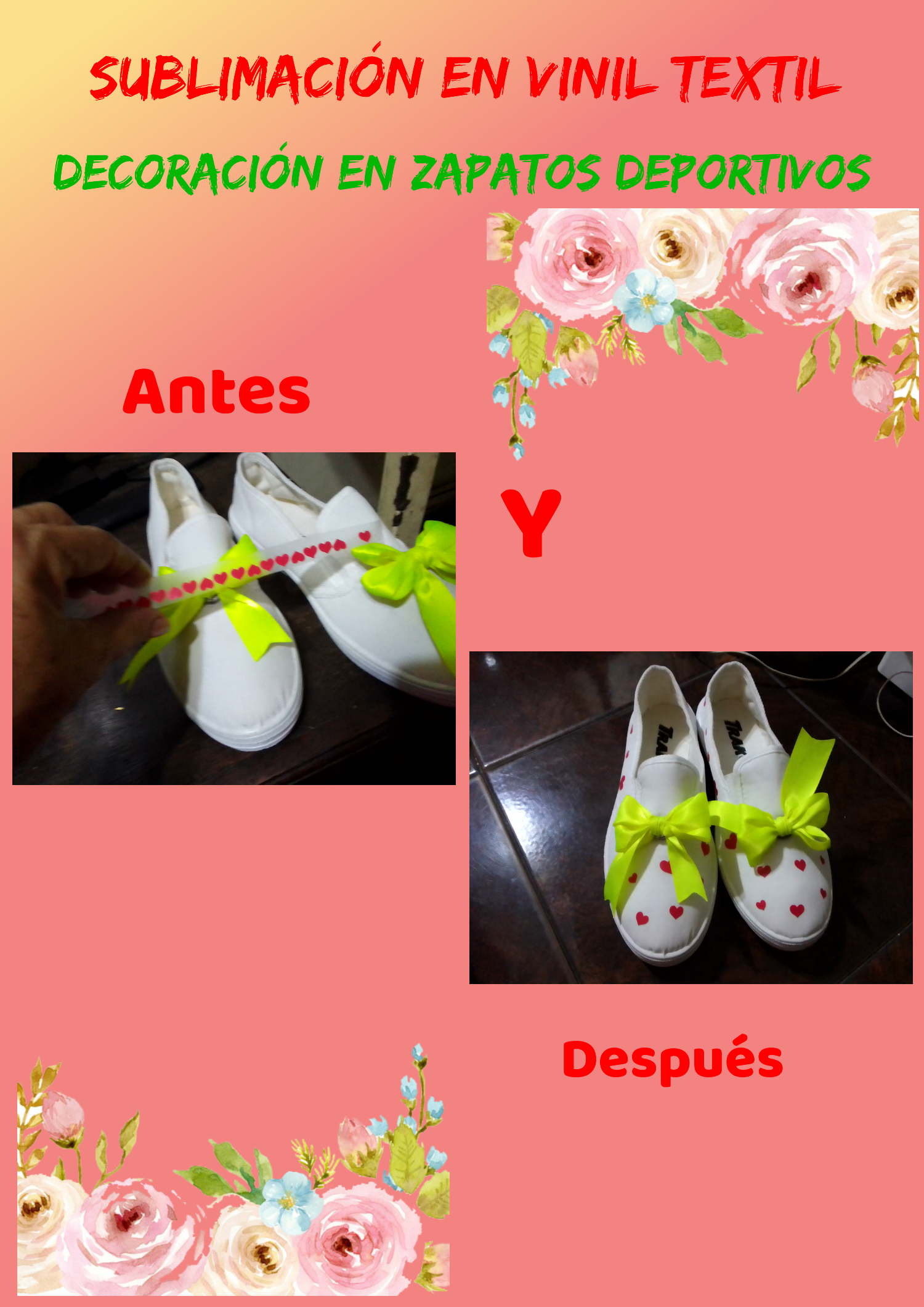 Hoy quiero compartir con esta gente bella de este comunidad @hivediy, como realizar una decoración de vinil textil en zapatos deportivos.
Le voy a explicar de forma muy sencilla el paso a paso, esta técnica es muy usada actualmente, no solo para decorar zapatos, sino todo lo que queramos.
Materiales
lapto o computadora
Cameo
plancha estampado vinil textil
vinil textil rojo
cutel o exacto
tijera
un par de zapatos blancos, con lazo verde manzana.
Today I want to share with these beautiful people of this community @hivediy, how to make a textile vinyl decoration on sports shoes.
I am going to explain in a very simple way the step by step, this technique is very used nowadays, not only to decorate shoes, but everything we want.
Materials

Laptop or computer
Cameo
textile vinyl stamping iron
red textile vinyl
cutel or exacto
scissors
a pair of white shoes, with an apple green ribbon.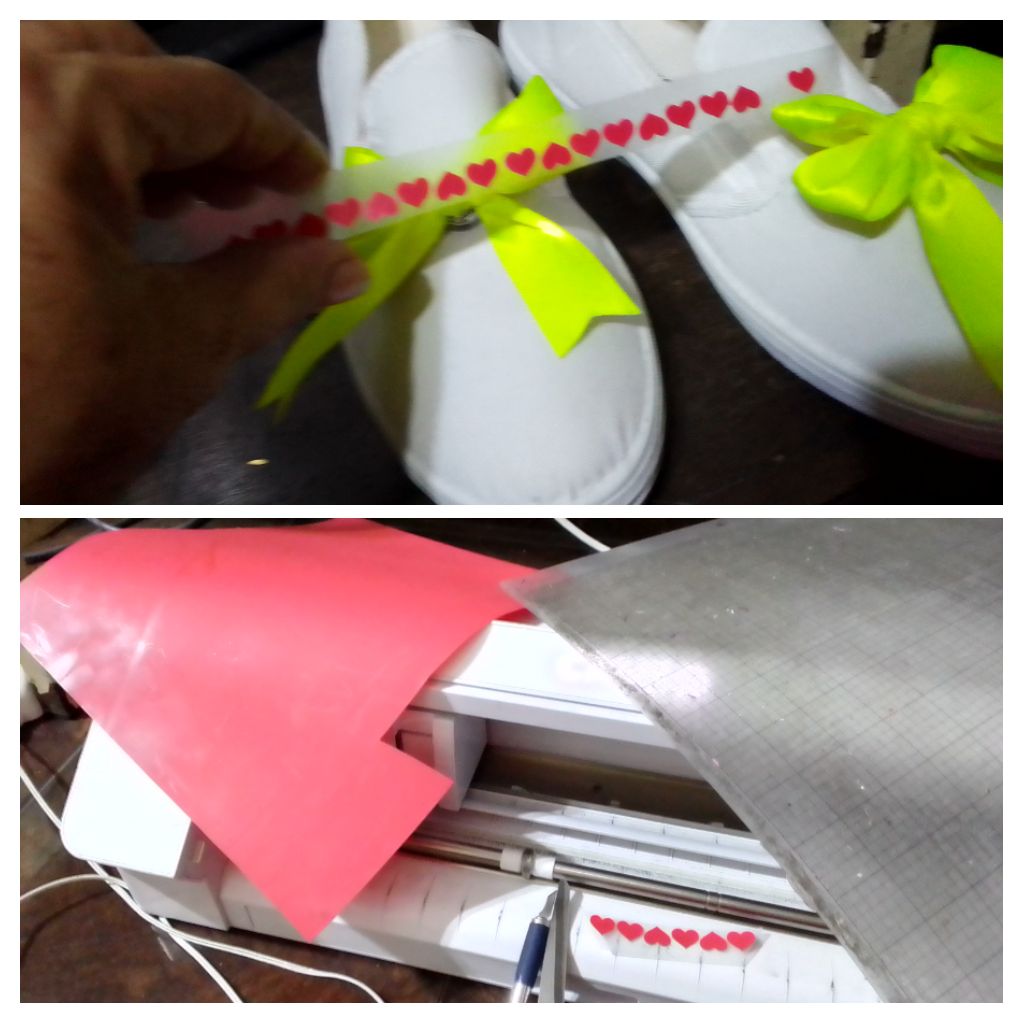 Elaboración
Paso 1
Diseñar en el software de la computadora la figura que deseo estampar, en este caso son corazones de varios tamaños, color rojo.
Preparation
Step 1
Design in the computer software the figure that I want to stamp, in this case they are hearts of various sizes, red color.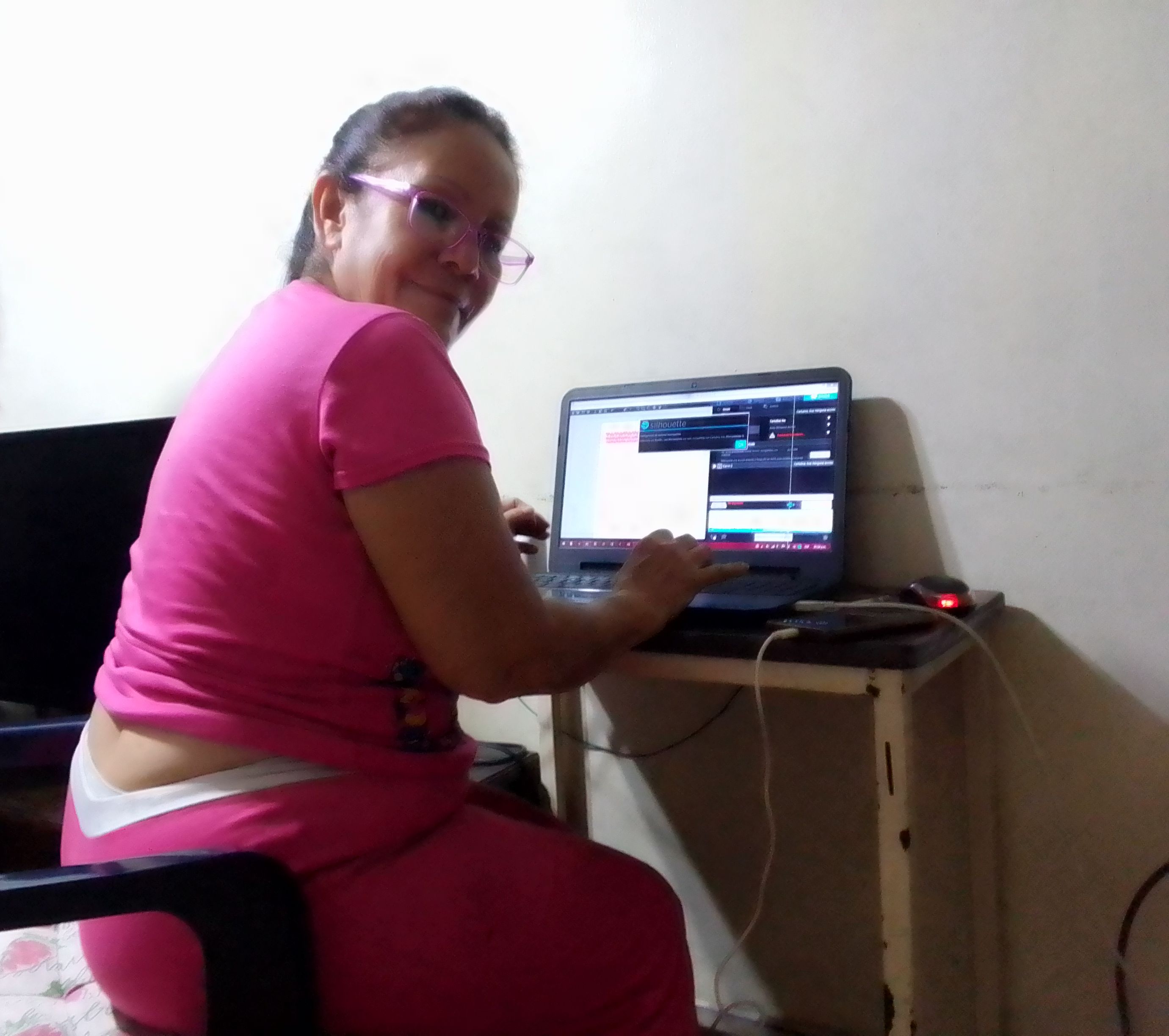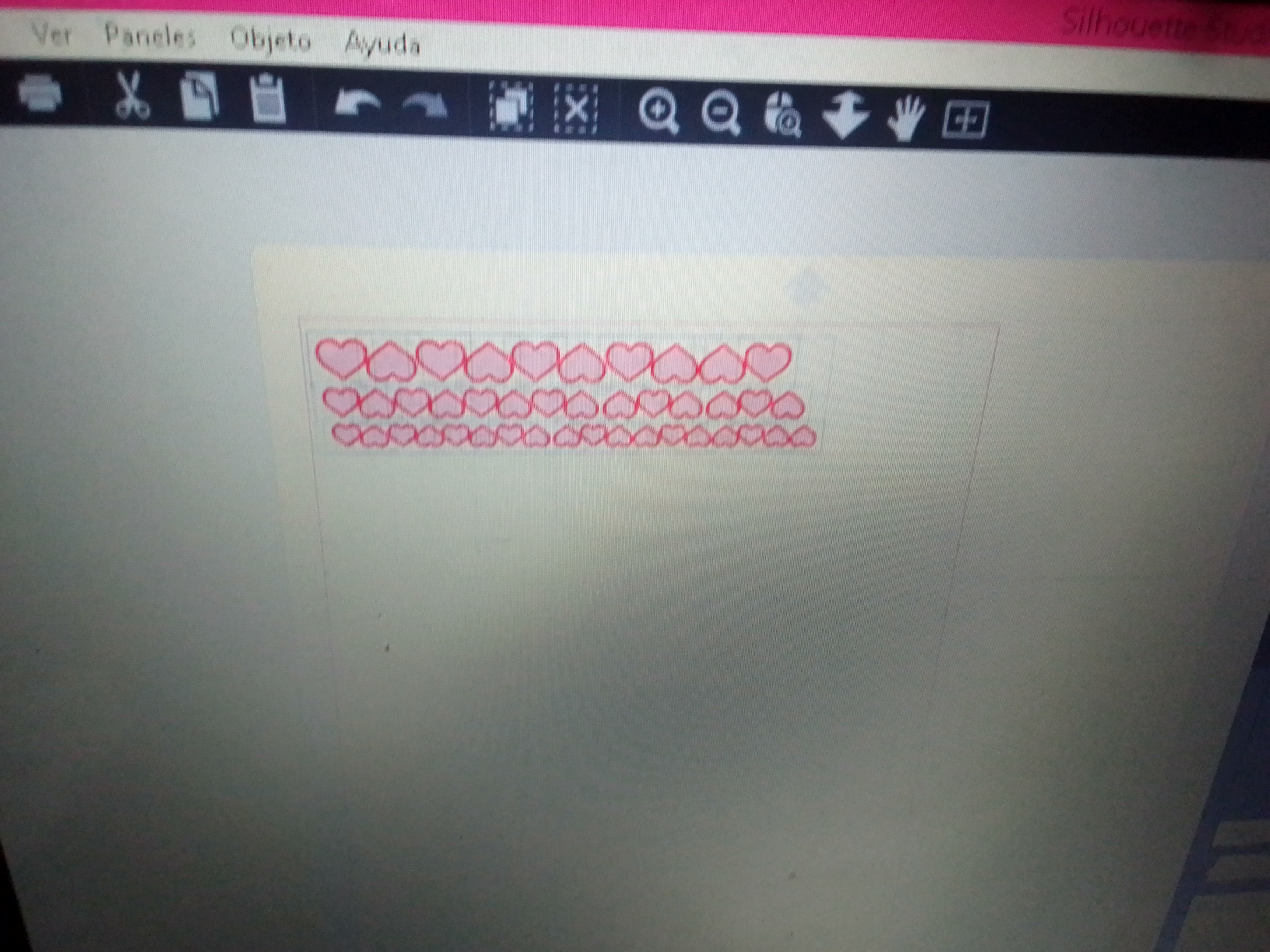 Paso 2
Una vez que ya tengo el diseño, prendo la cameo e introduzco el vinil textil en el mat de corte.
Step 2.
Once I have the design, I turn on the cameo and introduce the textile vinyl in the cutting mat.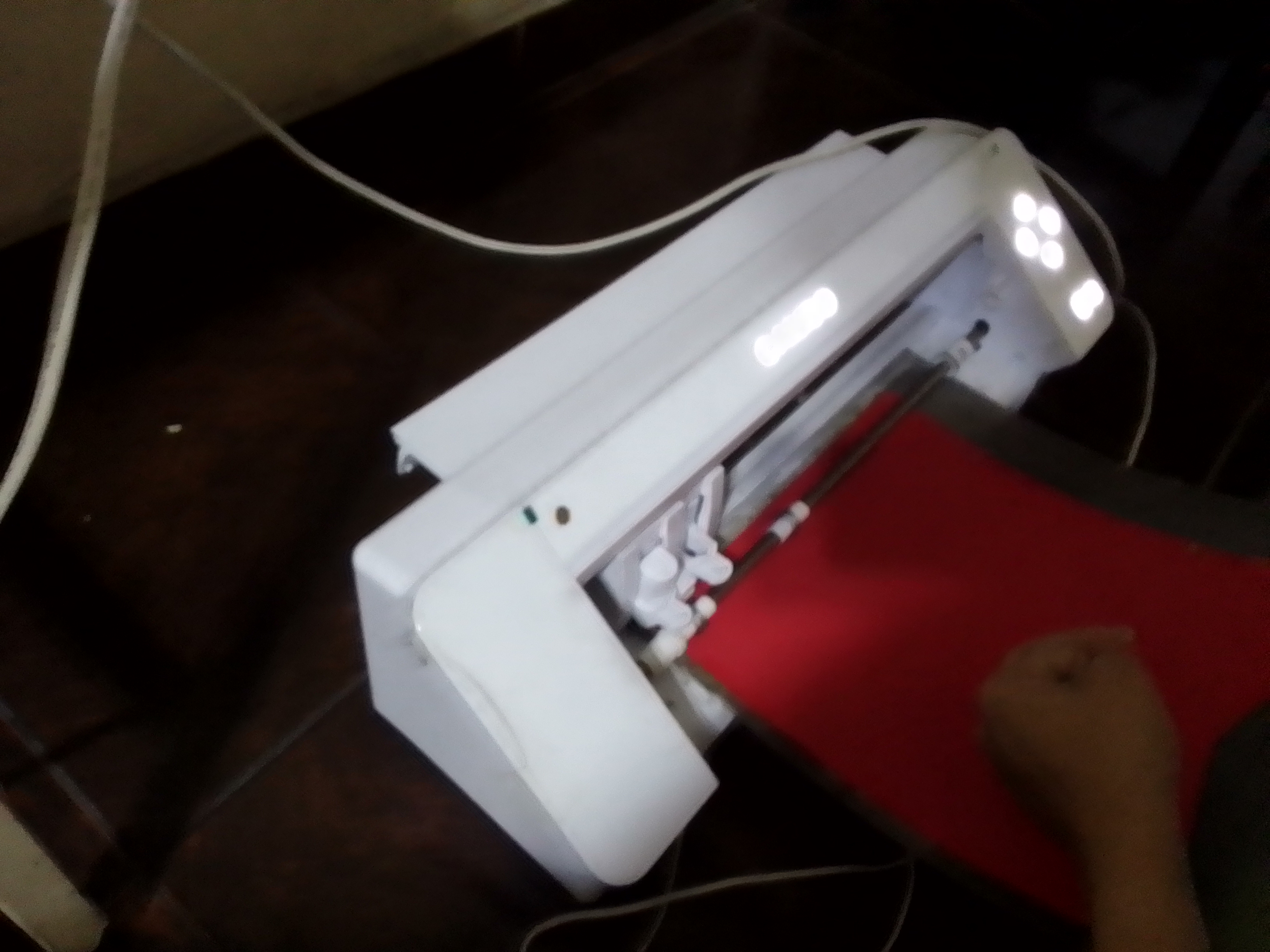 Paso 3 y 4
Seguido procedo a cortar las figuras de corazones, desbaste o limpiar el vinil y luego coloco la figura sobre el zapato, para planchar por un minuto, con una mini easy press, que es una planchita pequeña, que se usa para sublimación, colocar las que deseo.
Step 3 and 4.
Next I proceed to cut the heart shapes, rough or clean the vinyl and then I place the figure on the shoe, to iron for a minute, with a mini easy press, which is a small iron, used for sublimation, to place the ones I want.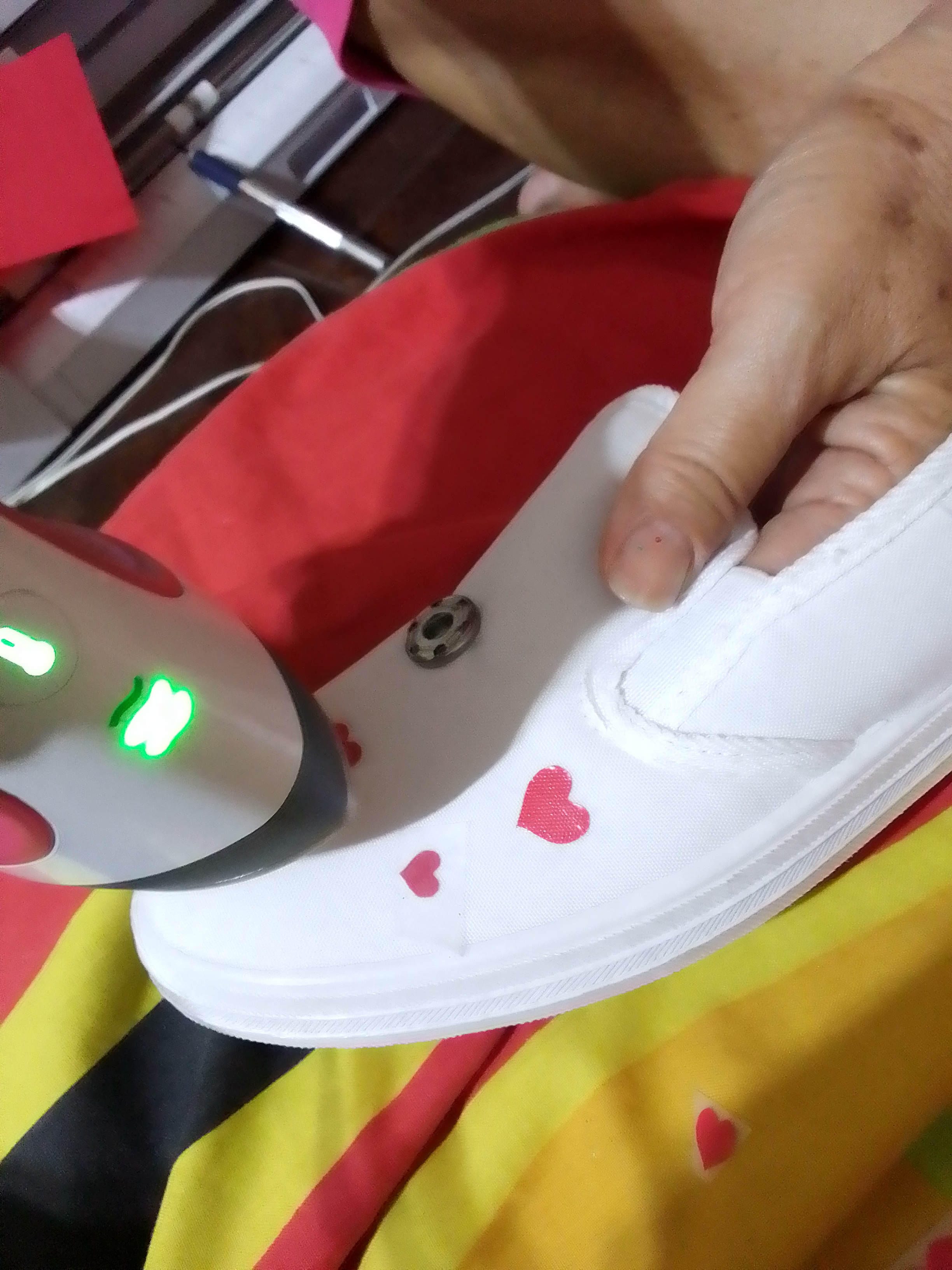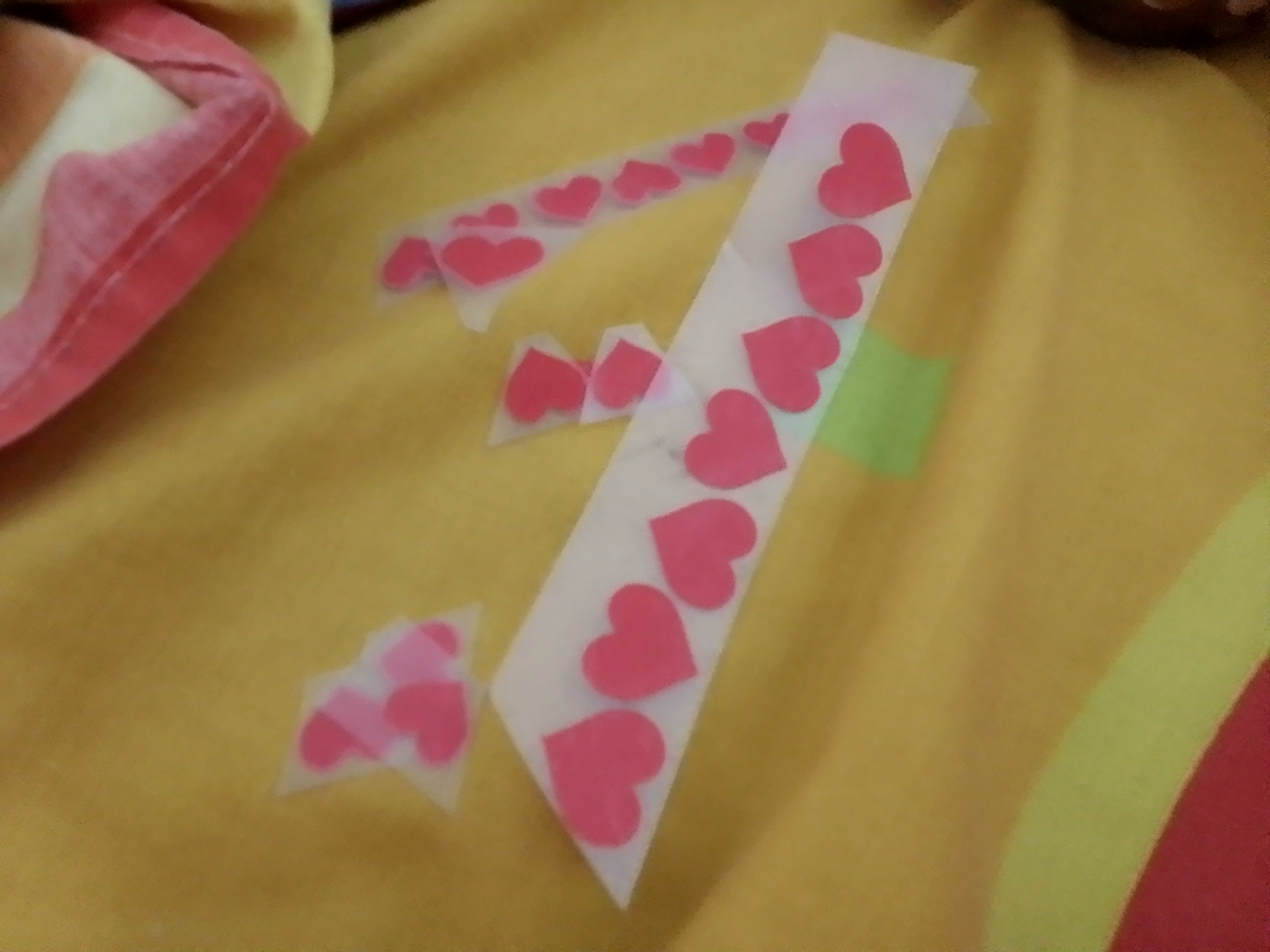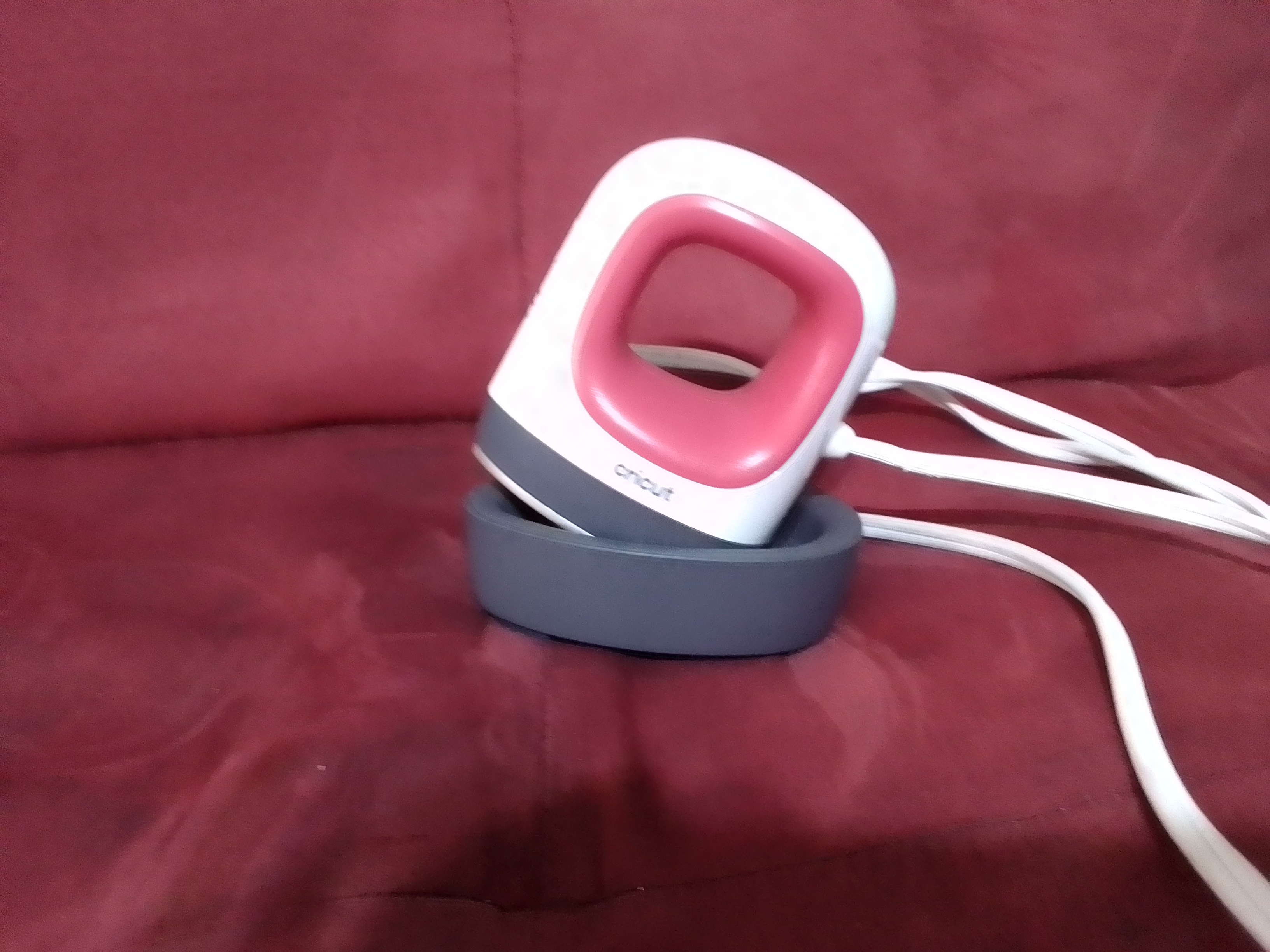 Paso 5
Una vez terminado con ambos zapatos, este es el resultado.
Step 5
Once finished with both shoes, this is the result.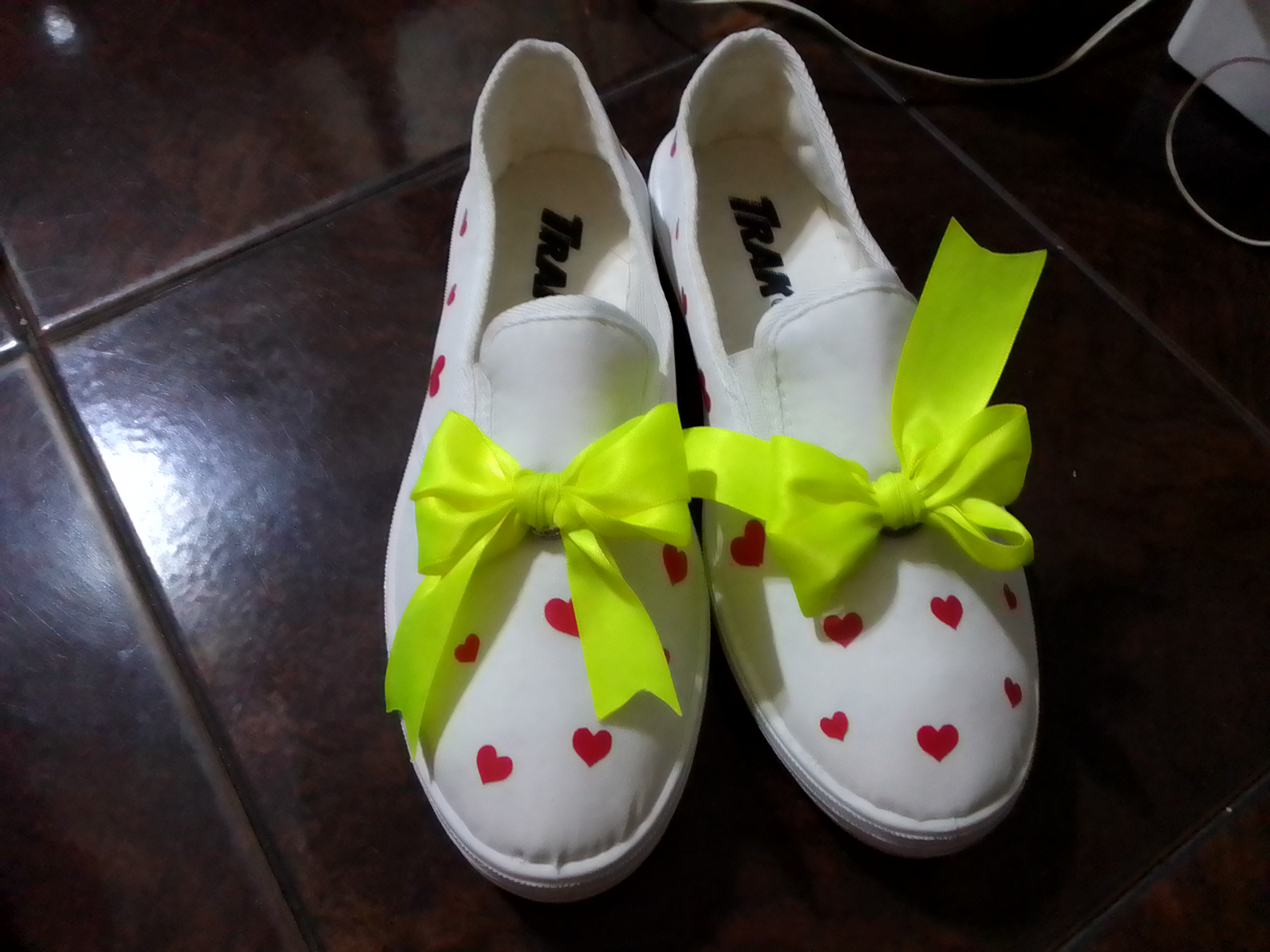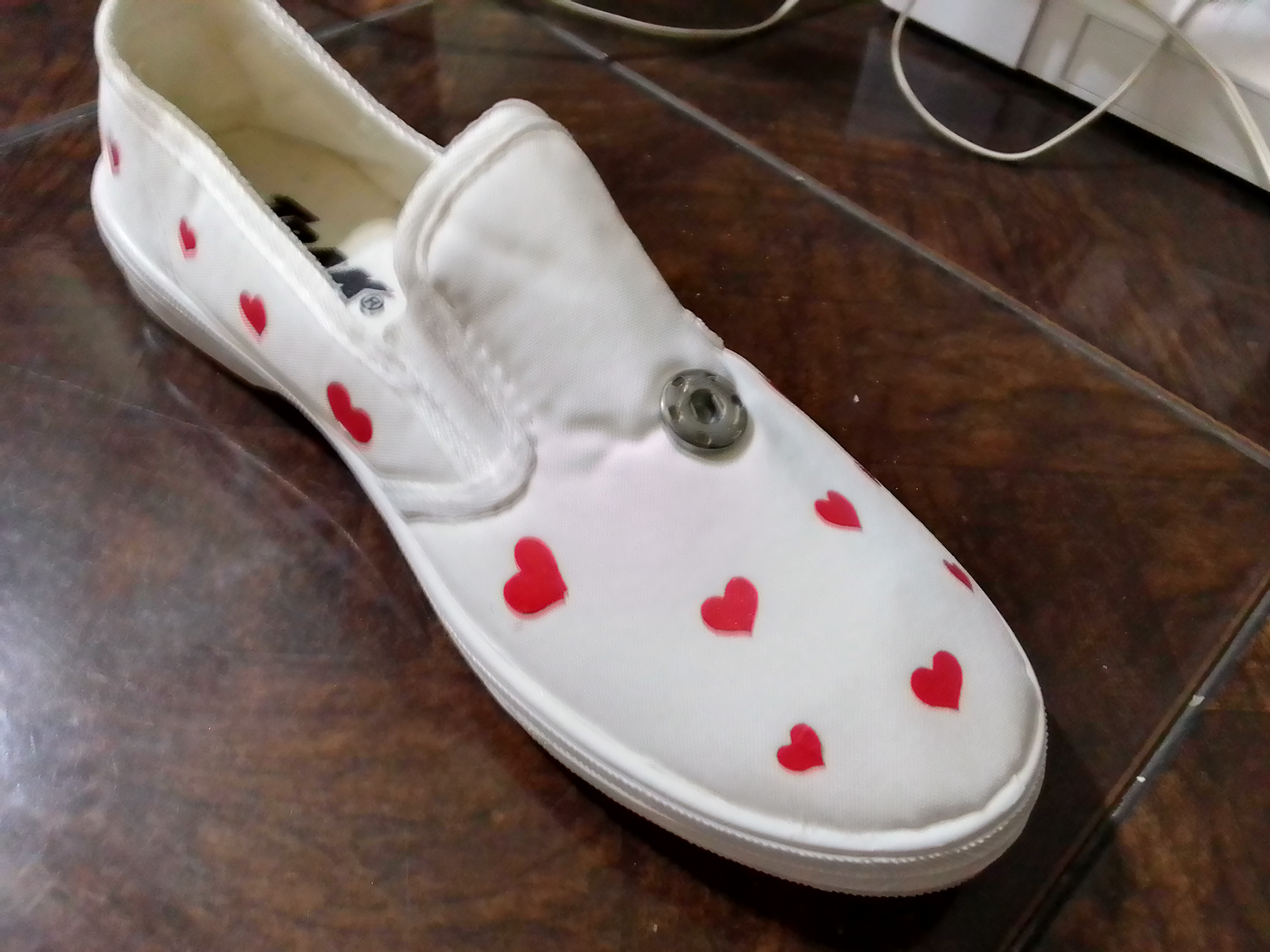 Que les parece, es totalmente sencillo, Hagalo usted mismo, es una forma de iniciar un emprendimiento o negocio desde casa, y decorar la ropa de sus hijos y las nuestras.
Espero les haya gustado y les invito si está en sus posibilidades iniciar con este emocionante proyecto. Bendiciones para todos los usuarios que hacen vida en esta comunidad, las fotos son de mi propiedad tomadas con mi celular Tecno pop 5.
What do you think, it is totally simple, do it yourself, it is a way to start an enterprise or business from home, and decorate your children's clothes and ours.
I hope you liked it and I invite you if it is in your possibilities to start this exciting project. Blessings to all users who make life in this community, the photos are my property taken with my cell phone Tecno pop 5.
---
---