Hive open mic week #110: Feeling - Original song. [Eng/Esp]
---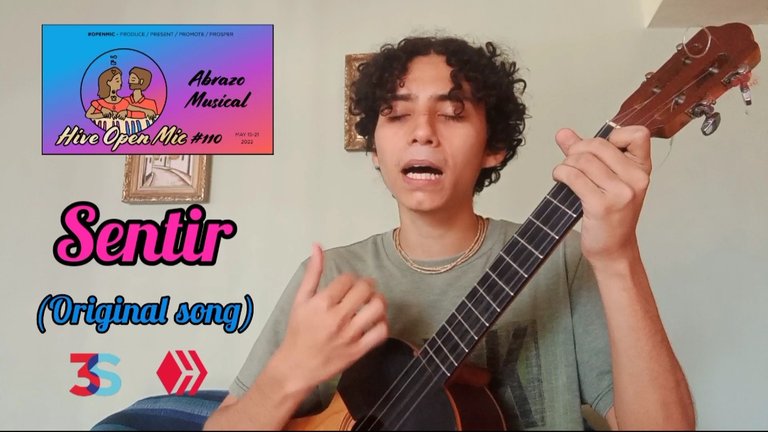 Art, and in our particular case, music, is something that always arouses a feeling of joy and calm in the heart as when we are given a hug to comfort us. Music means many things: hope, joy, catharsis, inspiration, love, dreams, spiritual vision, philosophical or personal vision, among many other things and qualities that come to light through our relationship with music or any art.
I think that a musical embrace is something that can be generated through the reception of some composition that generates a feeling of inspiration and/or consolation in us. To perceive a subjective embrace that generates feelings of peace and joy is what music does in almost all cases. The musical embrace is something that can also appear when sharing or creating music in the company of other people, since, being all in the same tune, a harmony is generated that leads to a union through the connection that embarks on the pursuit of musical pleasure and its creation.
For this week I have decided to play for you my first composition, which happens to be inspired by the feeling of affection and touch that music gives us. The song was inspired by the opening of a Studio Ghibli movie called "The Castle in the Sky" which is one of my favorite Hayao Miyazaki movies and anime in general. All the movies of that guy and that studio have extremely beautiful soundtracks, so much so, that when I listened to the main song of that movie mentioned above, I felt so full and so inspired, transporting me to my childhood, the happiest time of my life in which I spent watching anime movies of that style. Immediately, when I heard the music, I went straight to write a simple song, but which for me, represents a lot of what music means.
El arte, y en nuestro caso particular, la música, es algo que siempre suscita un sentimiento de regocijo y calma en el corazón como cuando nos dan un abrazo para consolarnos. La música significa muchas cosas: esperanza, alegría, catarsis, inspiración, amor, sueños, visión espiritual, visión filosófica o personal, entre muchas otras cosas y cualidades que salen a la luz mediante nuestra relación con la música o cualquier arte.
Yo pienso que un abrazo musical es algo que se puede generar mediante la recepción de alguna composición que genera un sentimiento de inspiración y/o consolación en nosotros. El percibir un abrazo subjetivo que genere sentimientos de paz y alegría es lo que la música hace en casi todos los casos. El abrazo musical es algo que también puede aparecer cuando se comparte o se crea música en compañía de otras personas, ya que, al estar todos en la misma sintonía, se genera una armonía que lleva a una unión mediante la conexión que se embarca en la búsqueda del placer musical y su creación.
Para esta semana he decidido tocar para ustedes mi primera composición, la cual casualmente está inspirada en el sentimiento de cariño y tacto que nos da la música. La canción fue inspirada en el opening de una película de studio Ghibli llama "El castillo en el cielo" la cual es una de mis películas favoritas de Hayao Miyazaki y del anime en general. Todas las películas de ese sujeto y de ese estudio tienen unas bandas sonoras sumamente hermosas, tanto así, que al escuchar la canción principal de aquella película anteriormente mencionada, me sentí tan pleno y tan inspirado, transportandome así a mi infancia, la etapa más feliz de mi vida en la cual me la pasaba viendo películas de anime de ese estilo. En seguida, al escuchar la música, fui directo a escribir una canción sencilla pero qué para mí, representa mucho a nivel de lo que la música significa.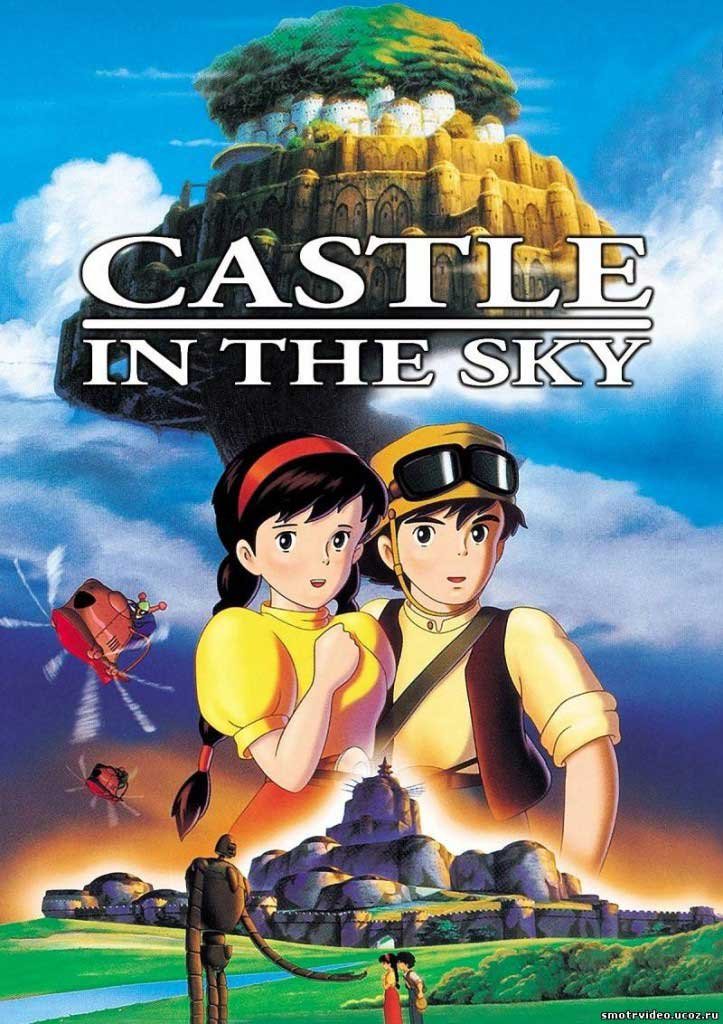 SOURCE (FUENTE)
Although the song was mostly inspired by the theme song of that Studio Ghibli movie, the compositions carry the meaning and narration of many things. In the song, I also talk a little bit about my first indigenous ancestral medicine ceremony, in which there were many wonderful musicians who drew beauty in that process, arousing in me an interest and love for music that I had never felt before. On that night, the stars, the bonfire, the mandalas, all were the patterns and beauties that gave me splendor and beauty for my soul. With a musical embrace I bid you farewell, and I hope you enjoyed the song.
A pesar de que la canción estuvo inspirada más que todo en la canción de aquella película de studio Ghibli, las composiciones llevan el significado y la narración de muchas cosas. En la canción, también hablo un poco de lo que fue mi primera ceremonia de medicina ancestral indígena, en la cual hubieron muchos músicos maravillosos que dibujaron belleza en aquel proceso, suscitando en mi un interés y un amor por la música que nunca antes había sentido. En aquella noche, las estrellas, la fogata, las mandalas, todos eran los patrones y bellezas que me otorgaban esplendor y los para mi alma. Con un abrazo musical me despido, y espero que hayas disfrutado de la canción.
---
Lyrics.
I feel the symphony
I feel the harmony
I feel the sound caress my heart,
oh my heart full of peace
Patterns and beauty give me their splendor
The brightness of the sky illuminates my being
Create for you, create for all
Hand in hand feelings dance in unison
in my heart, oh my peace-filled heart
A heart full
A full mind
The feeling of art to the heart reaches
Amidst so much sadness and so much loneliness,
With you I sing and feel at peace
Awake I dream of a new sun
My heart travels for a new love
In the instant, in this instant full of peace
A smile of the soul
A tear of happiness
A beautiful landscape is in my heart, oh my heart
full of peace


Letra.
Siento la sinfonía
Siento la armonía
Siento el sonido acariciar mi corazón,
oh mi corazón lleno de paz Los
patrones y la belleza me dan su esplendor
El brillo del cielo ilumina mi ser
Crear para ti, crear para todos De
la mano los sentimientos bailan en unísono
en mi corazón, oh mi corazón lleno de paz
Un corazón lleno
Una mente llena
El sentimiento del arte al corazón alcanza
En medio de tanta tristeza y tanta soledad,
Contigo canto y me siento en paz
Despierto sueño con un nuevo sol
Mi el corazón viaja por un nuevo amor
En el instante, en este instante lleno de paz
Una sonrisa del alma
Una lágrima de felicidad
Un hermoso paisaje está en mi corazón, ay mi corazón
lleno de paz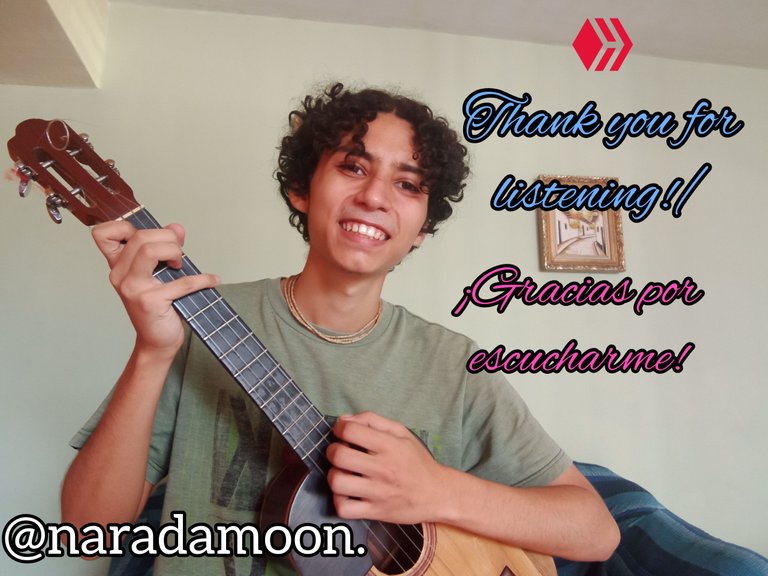 ---
▶️ 3Speak
---
---