(ENG-ESP) SEED IN THE GROUND BY: CARLOS CHAUEN (COVER)
---
English.
Today was a beautiful day, a beautiful day to sing a wonderful song that I had not played for a long time. Semillaen la tierra (seed in the earth) is one of my favorite songs. It came to my ears thanks to a beautiful cover of a dear friend of mine called
@joseacabrerav
, the first time I heard his version I was amazed.
There was a time when I played this song a lot, people really liked my interpretation with it but, as the saying goes, repeated jokes don't make you laugh. But today I had its memory vibrating in my mind and I decided to bring it here so that we can enjoy it a lot because it is an extremely beautiful song.
I remember that this song helped me to have a lot of optimism in denigrating and degrading moments in my life, of much stress and sadness (adolescence is not easy and more if you have to fend for yourself in a third world country, underdeveloped and in crisis in which there are no opportunities to grow as a young artist) but beyond constructive criticism, I must continue to reiterate that this song has been a support and a brand new comfort when I feel down.
The song tells us about the pain we feel and how that pain has nothing to do with external factors. Our suffering is a choice, the pain is optional no matter how strong the feeling and no matter how absurd the idea may seem at first it is the truth. The world keeps on turning, people keep on making their paths and looking for the way to find joy in their own way, obviously, in the midst of the expectation of the departure of a loved one or the abandonment of a romantic love we remain perplexed, hurt, confused; but trying to find the light in the midst of the darkness of our loneliness, accepting and strengthening our depression with optimism and understanding.
Español.
Hoy fue un hermoso día, un hermoso día para cantar una canción maravillosa la cual tenía tiempo sin tocar. Semillaen la tierra (en inglés seed in the earth) es una de mis canciones favoritas. Llego a mis oídos gracias a un hermoso cover de un querido amigo mío llamado
@joseacabrerav
, la primera vez que escuché su versión quedé maravillado.
Hubo una epoca en la cual tocaba mucho esta canción, a las personas les gustaba mucho mi interpretación con ella pero, como dice el dicho, chiste repetido no da risa. Pero hoy tuve su recuerdo vibrando en mi mente y decidí traerla para que la podamos disfrutar mucho ya que es una canción sumamente hermosa.
Recuerdo que esta canción me ayudó a tener mucho optimismo en momentos denigrantes y degradantes en mi vida, de mucho estrés y tristeza (la adolescencia no es fácil y más si te toca valerte por ti mismo en un país tercermundistas, subdesarrollado y en crisis en el cual no hay oportunidades para crecer como joven artista) pero más allá de críticas constructivas, debo seguir reiterando que esta canción ha sido un apoyo y un flamante consuelo a la hora de sentirme decaído.
La canción nos habla del dolor qué sentimos y cómo ese dolor no tiene nada que ver con factores externos. Nuestro sufrimiento es una elección, el dolor es algo opcional por más fuerte que sea el sentimiento y más absurda que parezca la idea al principio es la verdad. El mundo sigue girando, las personas siguen haciendo sus caminos y buscando la forma de encontrar la alegría a la forma de cada quien, obviamente, en medio de la expectación de la partida de alguien amado o el abandonado de un amor romántico nos quedamos perplejos, heridos, confundidos; pero tratando de encontrar la luz en medio de la oscuridad de nuestra soledad, aceptando y fortaleciendo nuestra depresión con optimismo y comprensión.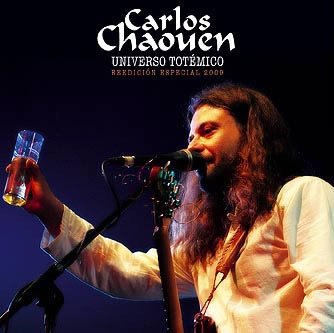 This is an image of Carlos Chauen, a Spanish composer and creator of the song I brought to share today.
Esta es una imagen de Carlos Chauen, un compositor español creador de la canción que hoy traje para compartir.
Lyrics.
It hurts, life as a dagger sometimes hurts
And it has nothing to do with your mouth
That made for kissing sometimes it bites
That announces sanity and sometimes goes crazy
And it hurts because the skin is not inert matter
And it hurts because to love is to hurt sometimes
It trembles, life as if in fear
There are times when it trembles
And it has nothing to do with the air
That moves your clothes on nights of a scarce moon
That squeezes loose and evokes and drives me crazy
And it trembles because of the heartbeats that you provoke
And also because to want is to tremble at times
And each one in his own way
And each one in his own way
And each one in his destiny
Is filling his veins with suns
And I'm still here in my trench, my heart
Throwing stones against the last frontier
The one that separates the sea from the sky
Of the color of your ways
The one that takes me to war
To be a seed in the earth
And don't ask so much of me, heart
That I have little air in my lungs
What I have is a castle in the sky
If the scythe comes to my corner
Rinse my brow in your sweat
And give everyone a kiss if I die
And you give everyone a kiss if I die
Laugh, life like a volcano there are times when it laughs
And it has nothing to do with time
She laughs because for her we are so light
As the blue smoke that comes out of modesty
And she laughs because your crying deserves it
And also because to love is to laugh sometimes
She lives, life out of compassion
There are times when it lives
And it has nothing to do with death
And when that moment comes let me see you
That there is no greater freedom than to have you in front of me
And let no one be absolved for not loving you
And live because to love is to live with more than life
And each one in his own way
And each one in his own way sings his sorrows away
And each one in his destiny
Is filling his veins with suns
And I'm still here in my trench, my heart
Throwing stones
Against the last frontier
The one that separates the sea from the sky
Of the color of your ways
The one that takes me to war
To be a seed in the earth
And don't ask so much of me, heart
That I have little air in my lungs
What I have is a castle in the sky
If the scythe comes to my corner
Rinse my brow in your sweat
And give everyone a kiss if I die
And you give everyone a kiss if I die
And if it's all seed I won't ache for the splinter
That bleed from my side
Your little girl walks, and don't say anything to me
Let me at my window with my feet on the other side
I smoke my mornings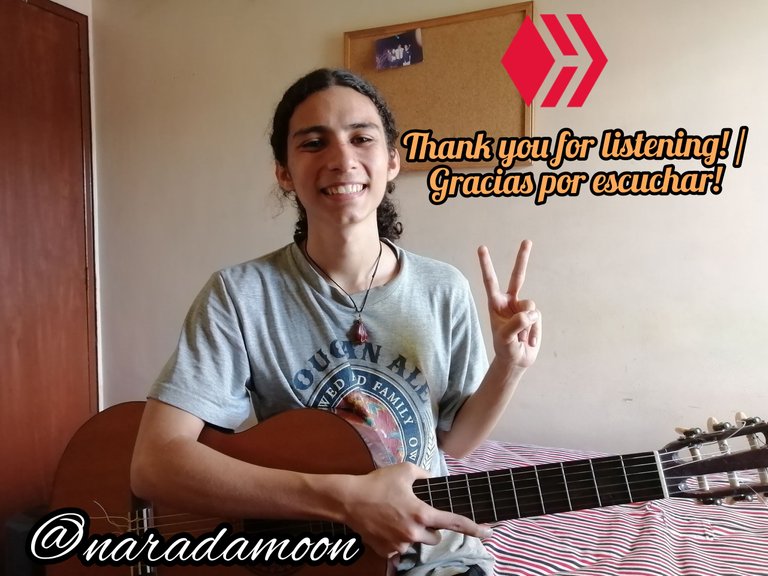 ---
▶️ 3Speak
---
---