Three Tune Tuesday: The quartet of us. Music with interesting messages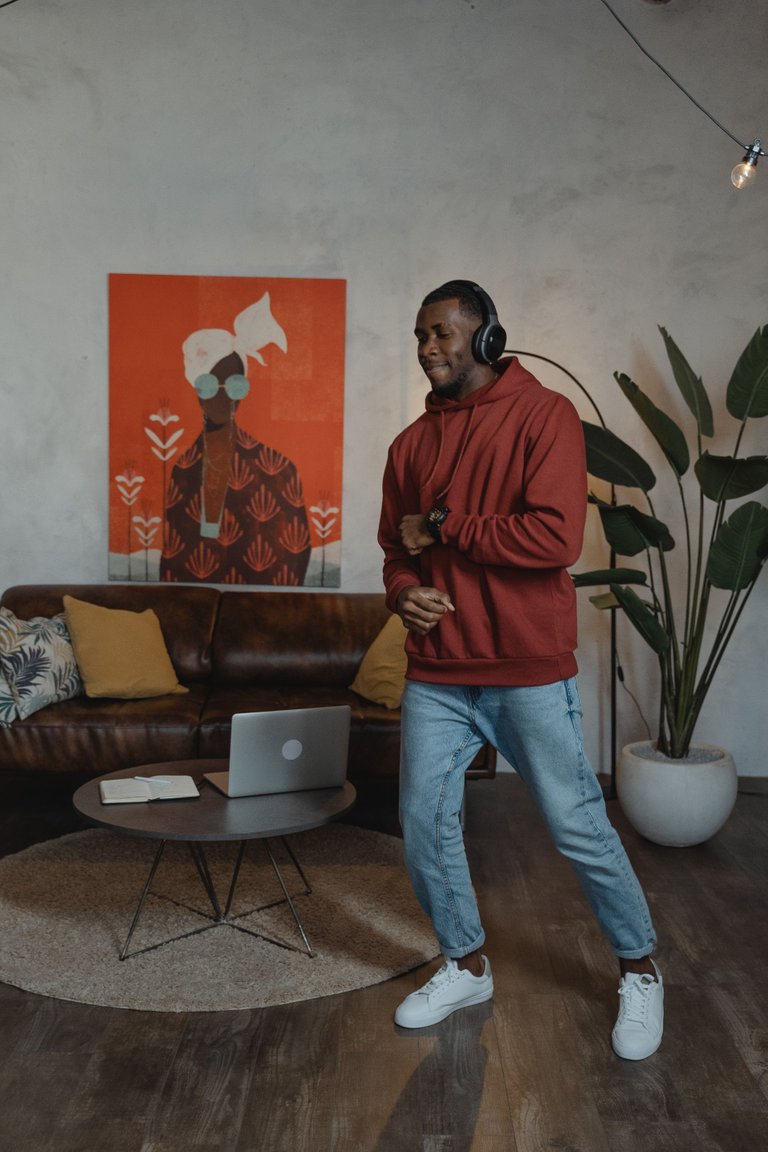 source: pexels.
In my beginnings in music, there was a time that was full of new discoveries of songs, which generated a lot of joy and desire to think. The messages of reflection in the songs are something that fascinates me, it seems to me that it is one of the best ways in which art manifests itself. I don't really remember how I came across this band, maybe it was a Youtube suggestion, I don't know, what I do know is that "El cuarteto de nos" are one of my favorite and most adored bands.
I think the band has a Uruguayan origin. I think Uruguayans make great music! I have already seen, in some programs, some musical plays by Uruguayan artists, I think one of those plays was about cockroaches that made fun of humans, a satirical play? Anyway, without going too far off topic, I think it's best to proceed with this cool band! You might like it.
En mis comienzos en la música, hubo una época que estuvo llena de nuevos descubrimientos de canciones, las cuales me generaban mucha alegría y ganas de pensar. Los mensajes de reflexión en las canciones son algo que me fascina, me parece que es una de las mejores formas en la que el arte se manifiesta. La verdad no recuerdo muy bien cómo fue que me encontré con esta banda, tal vez fue una sugerencia de Youtube, no lo sé, lo que sí se es que "El cuarteto de nos" son una de mis bandas favoritas y las más adoradas.
Creo que la banda tiene un origen Uruguayo. Creo que los Uruguayos hacen excelente música! Ya he visto, en algunos programas, algunas obras de teatro musicales de artistas Uruguayos, creo que una de esas obras era de unas cucarachas que se burlaban de los humanos, una obra satírica... En fin, sin desviarme mucho del tema, creo que es mejor proceder con esta banda tan genial! Puede que te guste.
---
El cuarteto de nos - The downside of being good.
Fortunately, I found a video with the lyrics subtitled in English! In case you are from a country of this language, I hope to find the others of this count in the same way!:) .
The lyrics of this song are a rhyme full of truths. It speaks to us a little of the duality and contradiction that we have before everything, the inconformity and the lack of gratitude that is often missing. The ambiguity many times is born from our internal struggles, but I think it is normal that, as humans, we have this kind of condition. However, it is quite interesting to observe this social criticism of such common defects.
Afortunadamente, he encontrado un vídeo con la letra subtitulada al inglés! Por si eres de un país de esta lengua, espero encontrar a las demás de este conteo de la misma forma!:) .
La letra de esta canción es una rima llena de verdades. Nos habla un poco de la dualidad y la contradicción que tenemos ante todo, la inconformidad y la falta de gratitud que faltan muchas veces. La ambigüedad muchas veces nace de nuestras luchas internas, pero creo que es normal que, como humanos, tengamos este tipo de condición. Sin embargo, es bastante interesante observar esta crítica social que hacen hacia defectos tan comunes.
---
El cuarteto de nos - Anonymous.
Unfortunately I couldn't find a video with English subtitles :( . What I can say about this piece, besides the fact that I love its style and emotional energy, is the message of its lyrics: It makes a reference to the egomaniac and narcissistic people who desperately seek to achieve fame. The quartet makes us see the hypocrisy, frivolity and interest that can be present in environments of struggle for prominence.
The band creates this observation from the perspective of someone who differs from a self-centered way of being, a person who feels at peace by not needing the attention of the masses, which leads him to isolate himself from people, hoping that loneliness will not ruin his sanity.
Por desgracia no encontré un vídeo subtitulado al inglés :( . Lo que sí puedo decir de esta pieza, además de que me encanta su estilo y emotiva energía, es el mensaje que guarda su letra: Nos hace una referencia a las personas ególatras y narcisistas que buscan de forma desesperada lograr tener fama. El cuarteto, nos hace ver la hipocresía, la frivolidad y el interés que pueden estar presentes en ambientes de lucha por tener protagonismo.
La banda crea esta observación a partir de la perspectiva de alguien que difiere de una forma de ser egocéntrica, una persona que se siente en paz al no tener la necesidad de obtener la atención de las masas, lo que lo lleva a aislarse de la gente, esperando que la soledad no arruine su cordura.
---
El cuarteto de nos - I don't know what to do with myself anymore.
And finally, quite fortunately, I found the song subtitled in English:D.
The song talks about everything a person has tried, has done in life, and how that leads him to tell himself that he's had enough. The interesting thing about it is how the lyrics mention the things this guy has done, from a retrospective point of view he talks about what he learned as a human being along his growing up, things like faking smiles, learning standard songs, trying substances, believing in God or being an atheist, etc.
If you look at it closely, the song sounds like a little existential crisis of some adulthood, the crisis of the 30s? Or the 40's? Or maybe it's just a point of introspection and a meeting with oneself that brings back a memory of everything that has happened. Or maybe it's just a person who realizes that he has had enough of changing and trying things in his life? There can be many ways to interpret this song.
Y por último, de una forma bastante afortunada, he encontrado la canción subtitulada al inglés:D.
La canción nos habla de todo los que una persona ha probado, ha hecho en la vida, y como eso lo lleva a decirse a si mismo que ya está arto. Lo interesante de este asunto es como la letra menciona las cosas que este sujeto ha hecho, desde un punto de vista retrospectivo que habla, este habla de lo que aprendió como ser humano a lo largo de su crecimiento, cosas como fingir sonrisas, aprenderse canciones estándar, probar sustancias, creer en Dios o ser ateo, etc.
Si lo ves bien, la canción parece una pequeña crisis existencial de alguna edad adulta, la crisis de los 30? O los 40? O tal vez solo sea un punto de introspección y encuentro consigo mismo que hace traer un recuerdo de todo lo vivido. O quizás es solo una persona que se da cuenta que ya está harta de cambiar y de probar cosas en su vida? Pueden haber muchas formas de interpretar esta canción.
---
I hope you enjoyed this week's selection! I would like to thank @ablaze for creating such a wonderful initiative! See you next song. 😃😎💥🎼🎵👊🙏🤩🤗
Espero que hayas disfrutado de la selección de esta semana! Quisiera agradecer a @ablaze por haber creado tan maravillosa iniciativa! Hasta la próxima canción. 😃😎💥🎼🎵👊🙏🤩🤗
---
---