Three Tune Tuesday: Three not very popular reggae songs to cheer and nourish the heart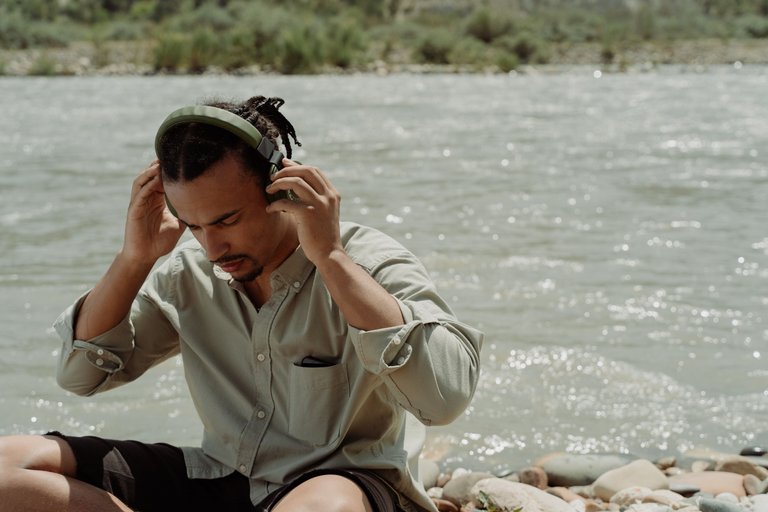 Free photo taken from pexels
About three years ago, there was a time in my life in which the only thing I did was surfing the internet watching anime and listening to rare reggae music, and I say rare because maybe they are songs that not everyone who loves this genre listen to, or maybe yes? I don't know, but, at least in the case of many of my reggae fan friends they were not connoisseurs of this music.
Contrary to what many of my peers think, I do like reggae music, I am not the biggest fan that feels totally identified with the genre, but I do enjoy a lot of songs.
Today I bring you three reggae songs that are not very popular to delight your mind a little.
Hace como tres años mas o menos, hubo una época en mi vida en la cual lo único que hacía era navegar por internet viendo anime y escuchando música rara de reggae, y digo rara porque tal vez son canciones que no todo el mundo que ama este género escuchen, o tal vez si? No lo sé, pero, por lo menos en el caso de muchos de mis amigos fans del reggae no eran conocedores de esta música.
Al contrario de lo que muchos compañeros míos piensan, a mí sí me gusta la música reggae, no soy el fanático más grande que se siente totalmente identificado con el género, pero si disfruto bastante de muchas canciones.
Hoy traigo tres canciones de reggae no muy populares para deleitar un poco la mente.
---
Rising Appalachia - Medicine.
---
---
We start the top three songs of Tuesday with this duo, or band, I'm not really sure hehe, I say this because I've seen several videos of them but the musicians with whom they play always vary, so I think that as such they are a duo.
These girls make music that I wouldn't know in which genre to place them, as they vary quite a bit in their styles. I've heard them sing half country music, half Andean or indie music and, obviously, reggae. In fact, this is the only reggae song I have heard from them, I must admit that it is quite a beautiful creation, more or less handmade, acoustic with percussion and two voices that sound simply wonderful.
The lyrics of this song are extremely beautiful. It speaks of the path of light, righteousness, healing and consciousness through nature and our connection with nature. The harmony we have with our ancestors, with our notion of values is what lights our path. I really love everything you talk about, excellent content for the soul.
Comenzamos el top de tres canciones del martes con este dúo, o banda, la verdad no lo tengo muy claro jeje, lo digo porque he visto varios vídeos de ellas pero los músicos con los que tocan siempre varían, así que creo que como tal son un dúo.
Estas chicas hacen música que no sabría en que genero ubicarlas, ya que varían bastante en sus estilos. Las he escuchado cantar música medio country, música medio andina o indie y, obviamente, reggae. De hecho, esta es la única canción de reggae que he escuchado de ellas, debo admitir que es una creación bastante hermosa, más o menos artesanal, acústica con percusión y dos voces que suenan simplemente maravillosas.
La letra de esta canción es sumamente bella. Habla del camino de la luz, la rectitud, la sanación y la conciencia a través de la naturaleza y nuestra conexión con la misma. La armonía que tenemos con nuestros ancestros, con nuestra noción de valores es lo que ilumina nuestro camino. Me encanta de verdad de todo lo que habla, excelente contendido para el alma.
---
Mike love - Permanent Holiday.
---
Well, I must confess that I'm a big fan of this guy, his voice is simply amazing, he handles a vocal technique of a pretty high level, plus he is an excellent guitarist and composer.
Like everything I'm going to bring today, I found it by chance on Youtube and I was simply amazed.
I quite like the lyrics of the song. This artist, like almost all reggae artists, mentions a lot "Babylon" as an antagonistic system to the religious commandments of righteousness and values of the Rastafari, the truth is that I agree with them, because as far as I know, Babylon would be the artificial system of consumerism and exploitation that degrades humanity away from their spiritual identity. There are many cultures that speak of this same thing but with other words. As I was saying, in the lyrics of the song this artist talks a lot about freedom and oppression that the corrupt system wants to impose on us, and it is so, we are in a dirty and corrupt system where we are basically slaves. The reality of the world is sometimes much darker than we think, but there is still light and beauty to appreciate and take refuge.
Bien, debo confesar que soy muy fan de este tipo, su voz es simplemente increíble, maneja una técnica vocalización de un nivel bastante alto, además de que es un excelente guitarrista y compositor.
Como todo lo que voy a traer hoy, me lo encontré por casualidad en Youtube y quedé simplemente maravillado.
La letra de la canción me gusta bastante. Este artista, como casi todos los artistas de reggae, menciona mucho a "Babilonia" como un sistema antagónico a los mandamientos religiosos de rectitud y valores de los rastafari, la verdad es que yo estoy de acuerdo con ellos, porque hasta donde tengo conocimiento, Babilonia sería el sistema artificial de consumismo y explotación que degrada a la humanidad alejándola de su identidad espiritual. Hay muchas culturas que hablan de esto mismo pero con otras palabras. Como decía, en la letra de la canción este artista habla mucho de la libertad y la opresión que el sistema corrompido nos quiere imponer, y es así, estamos en un sistema sucio y corrupto donde básicamente somos esclavos. La realidad del mundo a veces es mucho más oscura de lo que creemos, pero aún queda luz y belleza para apreciar y refugiarse.
---
Juanito Makande - No te alejes.
---
---
Finally, I bring you a reggae song by the good Juanito Makande, which is a Spanish composer who composes in any musical genre, seriously, I have heard flamenco, rock, ballads and, of course, reggae; he is really a very versatile person when it comes to styles.
If we talk about his voice, well, it's not the most multifaceted, I think this one has more of a flamenco stamp, but it still fits the music well.
The song that I show today from this artist is a wonderful piece, which speaks of a process of internal understanding. It tells us how the subject gets tired of observing the darkness inside him, thus removing an enormous burden from his shoulders. Of course, this process leads to the understanding that many times it is oneself that is the cause of the chaos and storms that lie within oneself. It is best to enjoy life purely and innocently in the same way that a child does, well, actually we are all children at heart and it is best to enjoy that.
Por último, les traigo un tema de reggae del buen Juanito Makande, el cual es un compositor español que compone en cualquier género musical, en serio, de este tipo yo he escuchado flamenco, rock, baladas y, por supuesto, reggae; de verdad es una persona bastante polifacética cuando de estilos hablamos.
Si hablamos de su voz, bueno, no es la más polifacética, creo que esta tiene más que todo el sello del flamenco, pero igual le queda bien la música.
La canción que hoy muestro de este artista es una pieza maravillosa, la cual habla de un proceso de comprensión interna. Nos dice como el sujeto se cansa de observar a la oscuridad dentro de él, quitándose así una enorme carga en sus hombros. Claro, este proceso lleva al entendimiento de que muchas veces es uno mismo el causante del caos y las tormentas que yacen en uno mismo. Lo mejor es disfrutar de la vida de forma pura e inocente de la misma forma que lo hace un niño, bueno, en realidad todos somos niños en el fondo y es mejor gozar de eso.
---
Anyway, that's all for today. I hope you enjoyed this selection! See you next time. Until the next song! //
En fin, esto es todo por hoy. Espero que hayas disfrutado de esta selección! Nos vemos en una próxima ocasión. Hasta la próxima canción!
---
---