Wednesday Walk: A Journey through Art and Books
Greetings hivers of wednesdaywalk! It's been a while since I posted in this wonderful community, the truth is that I missed sharing moments in this space, what happens is that, in the place where I am currently living, there are not many places for recreation, or at least there are not many places that I consider pleasant; Maracay is a very small city, today I made the exception because we came to visit Caracas! And here there are more alternatives for Wednesday walks.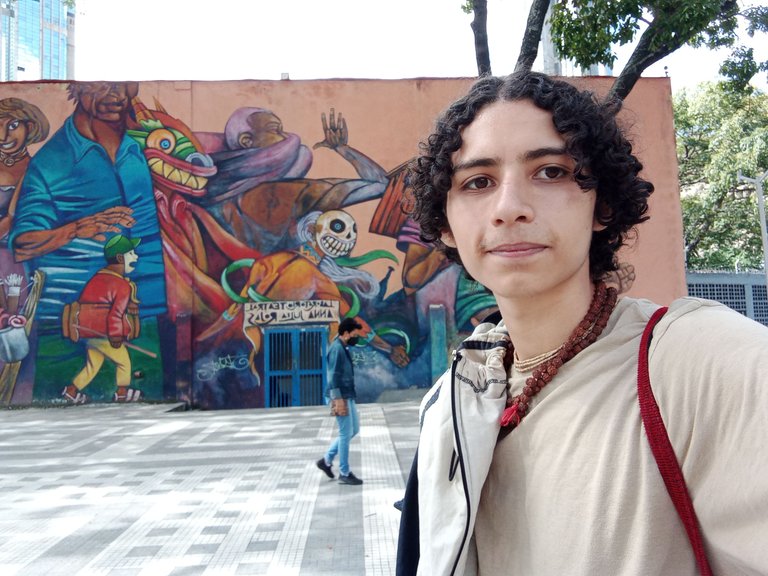 The truth is that today we did not have many plans to go out, and the desire to walk were few because last night I went to sleep very late, but boredom won us over, so we decided to go for a walk to a park called "Los Caobos" here in Caracas, I had a long time without visiting this place, I tell you that there was a night I slept there hahaha. But before, we had to walk a little more in search of cash, because we had nothing to take the bus that goes to the park, so we went to a nearby shopping center where the only ATM was active in this area.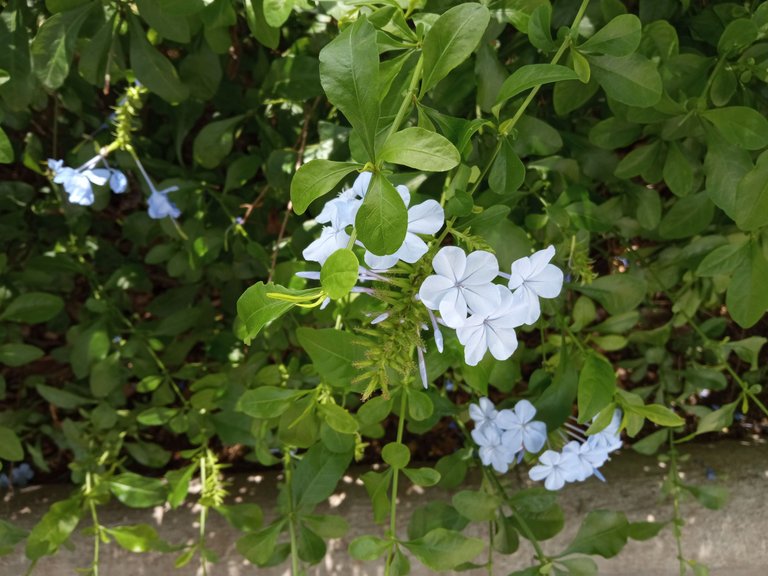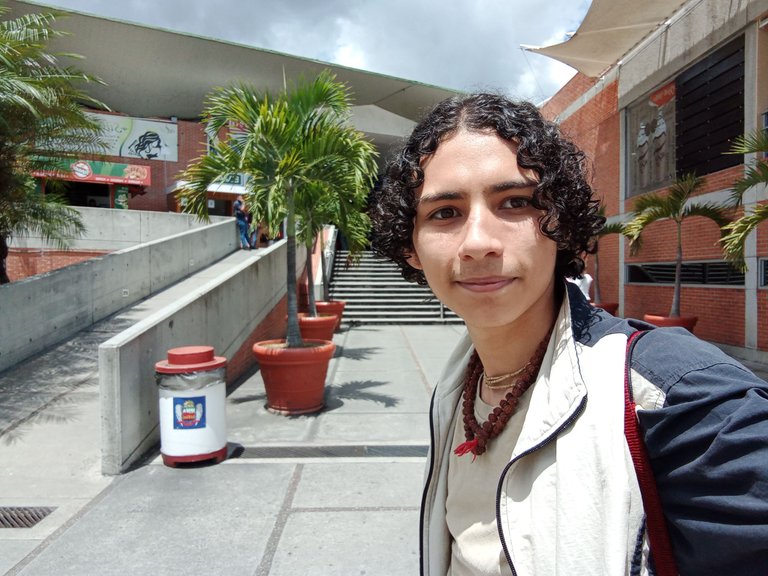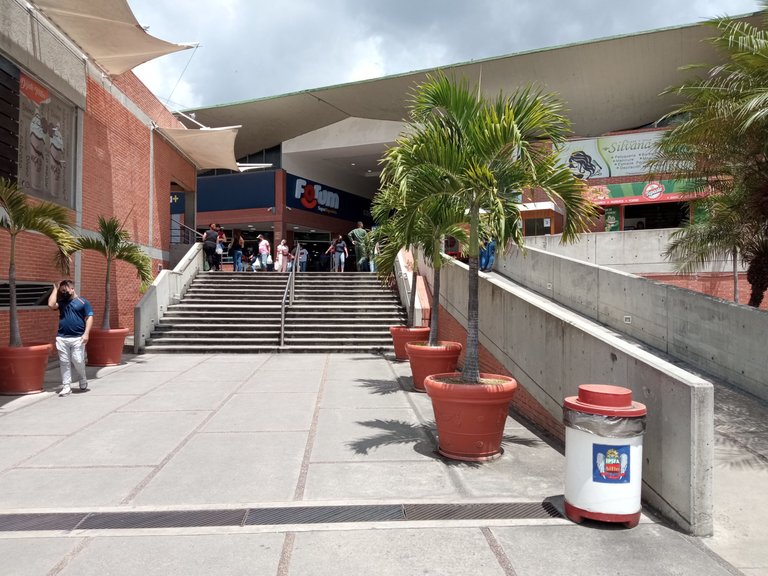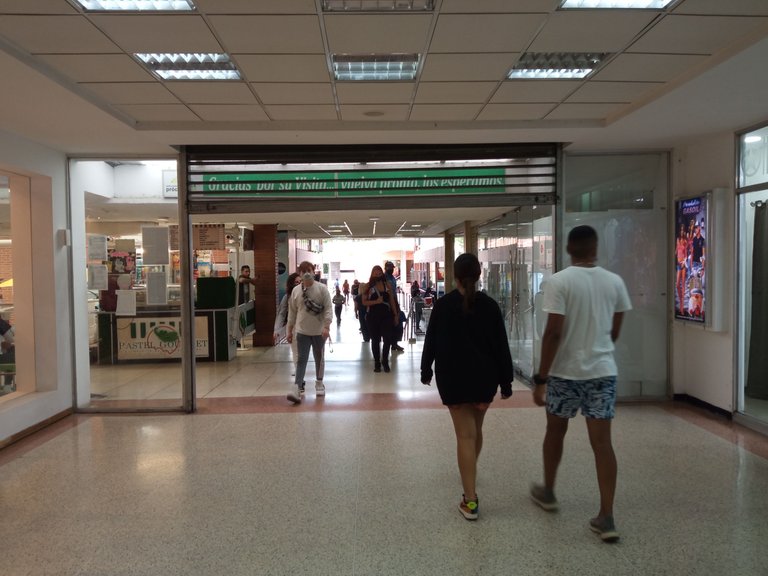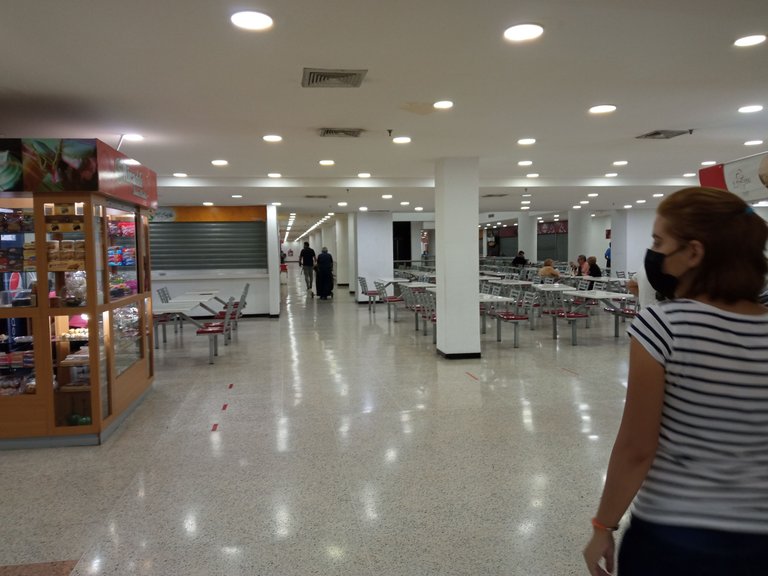 This mall is very nice, I think I've been here before. Well, it was a quick visit to this place, we just wanted cash. After achieving our goal, we took a bus to Bellas Artes, a part of Caracas where there is a little bit of art (redundancy). This place is a bit weird, because it has some ugly neighborhoods, but at the same time, it has shades of murals with very beautiful drawings, artisans, art universities and a couple of museums.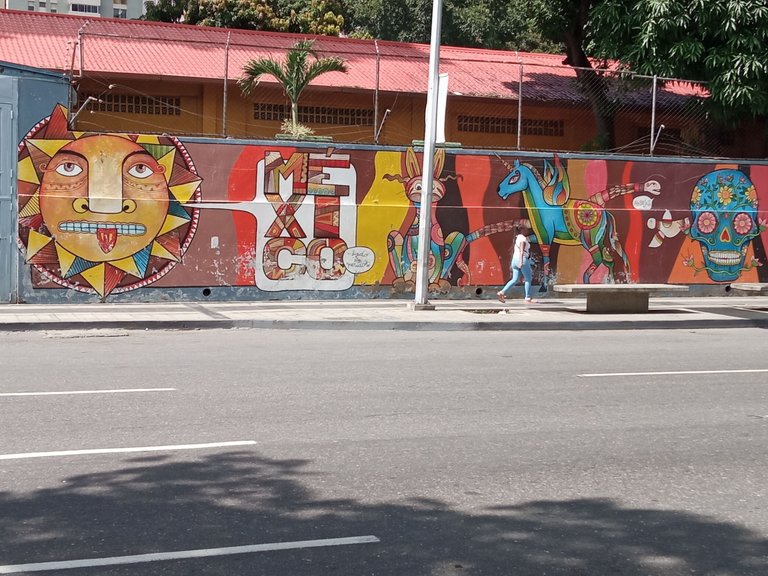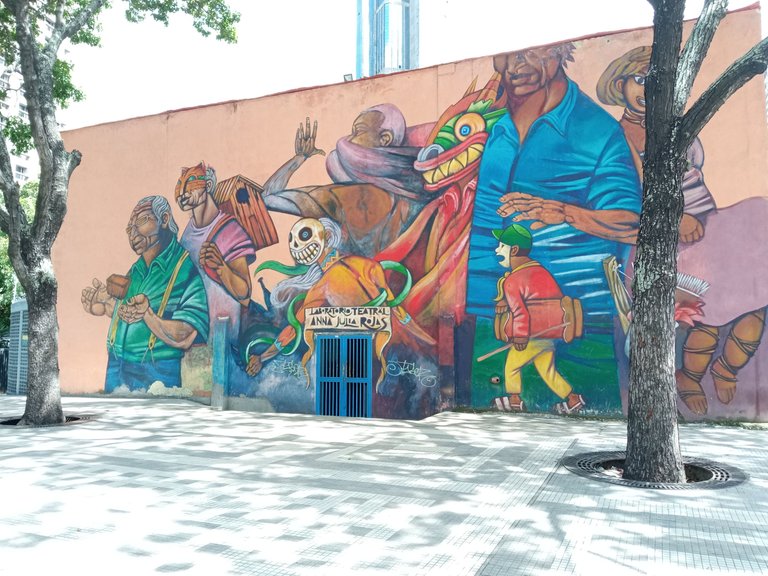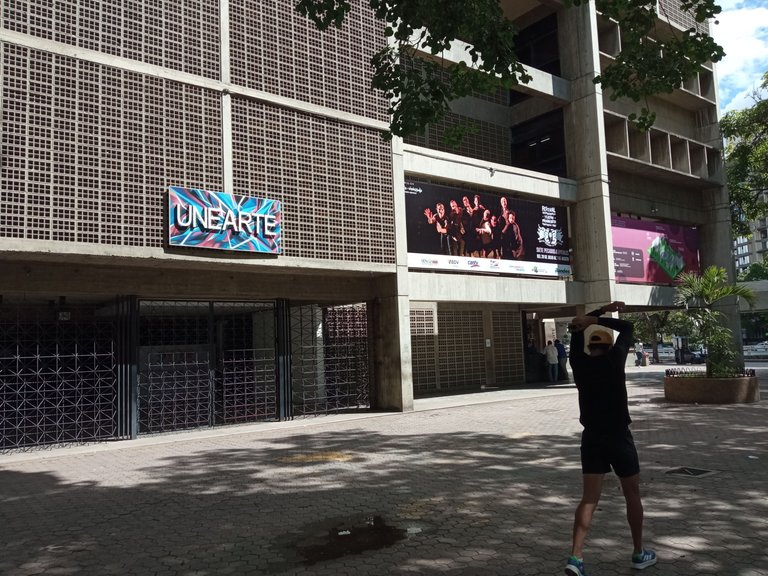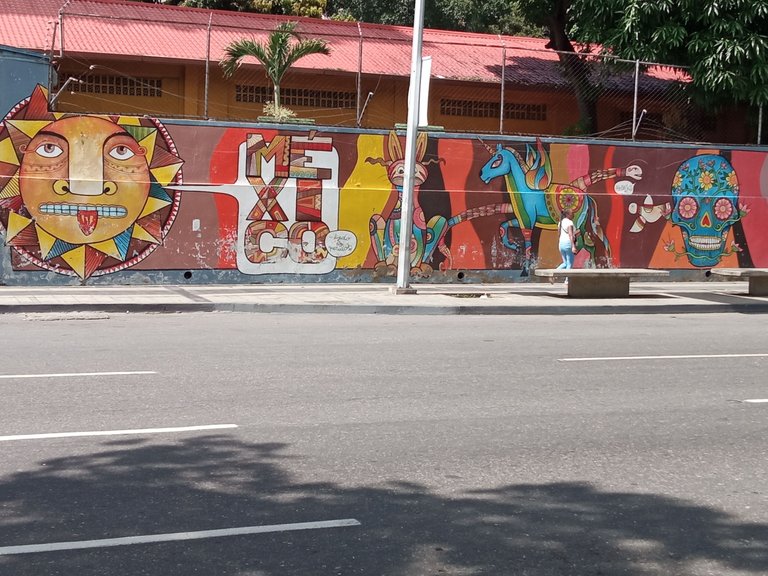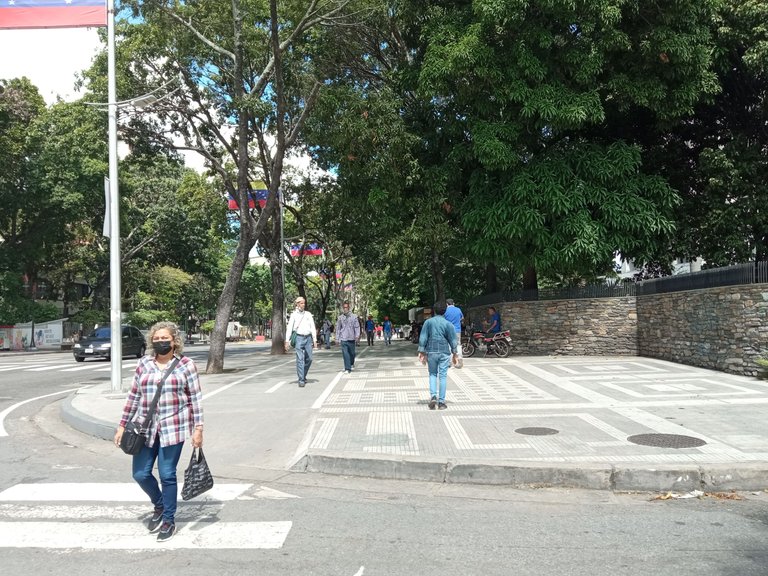 The sun was quite intense. Walking around these parts brought me a lot of beautiful memories, that's because, in this same area, there is a music conservatory where I studied singing for a few months, that in my musical beginnings. I remember that I made only one friend in that conservatory, yes, maybe you think it is something sad, but not all the time you have a good connection with people, besides, it is more difficult for me to relate with people of my age, and it is preferable to be quiet in your solitude than to want to fit in with people who have nothing to do with you. Anyway, a reflection that came up some time ago, but it is good to remember.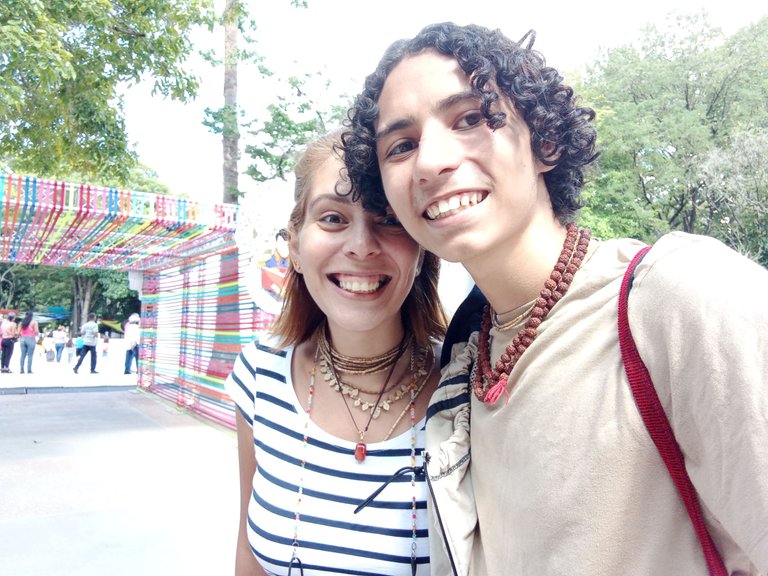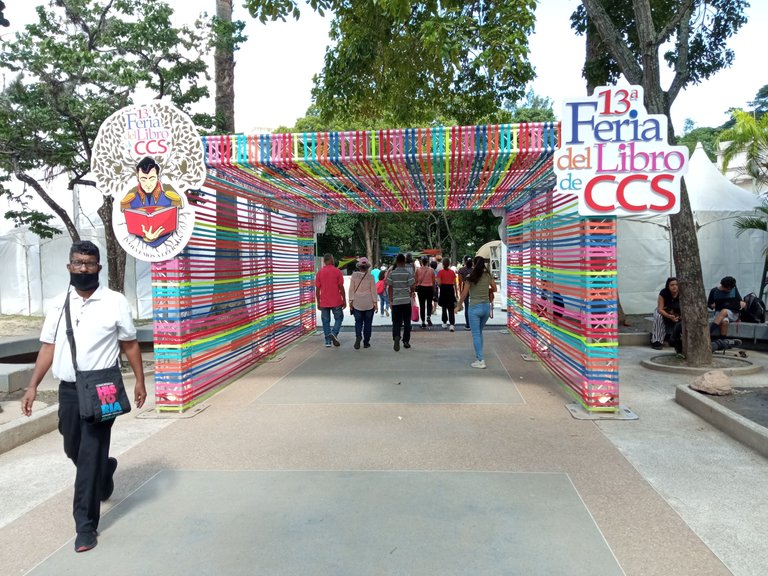 When we arrived at the entrance of the park.... Surprise! We found the 13th edition of the book fair here in Caracas. There was a lot of movement in this place, a lot of people interacting and enjoying the variety of books. I have been to many editions of this fair, when I was a fan of books, I loved to go to appreciate the books, I never bought any because in this fair they sell them very expensive, but anyway, it is wonderful to enjoy the view.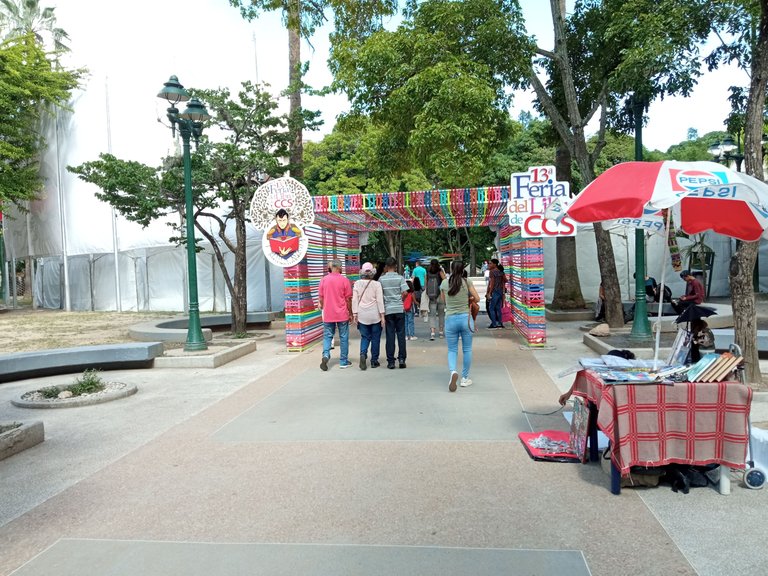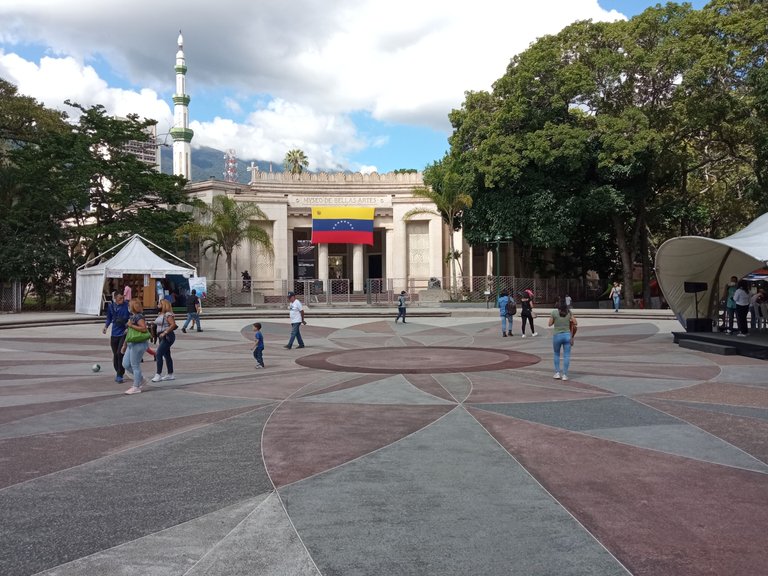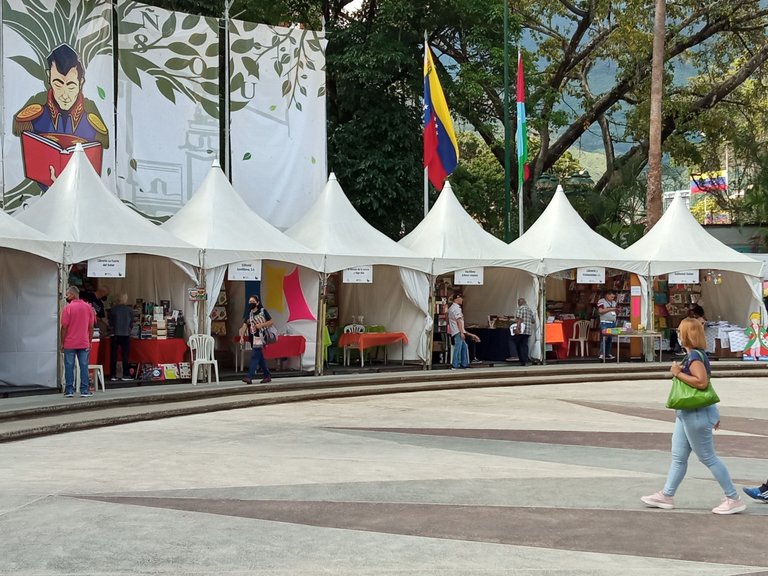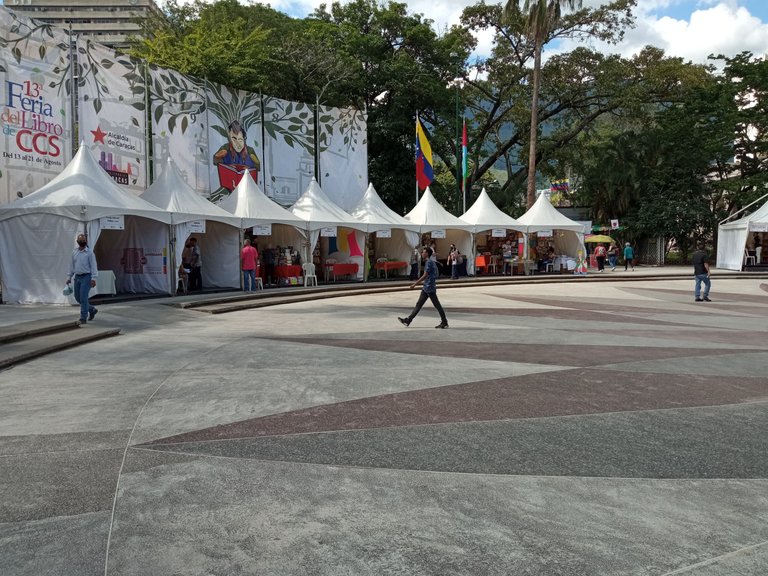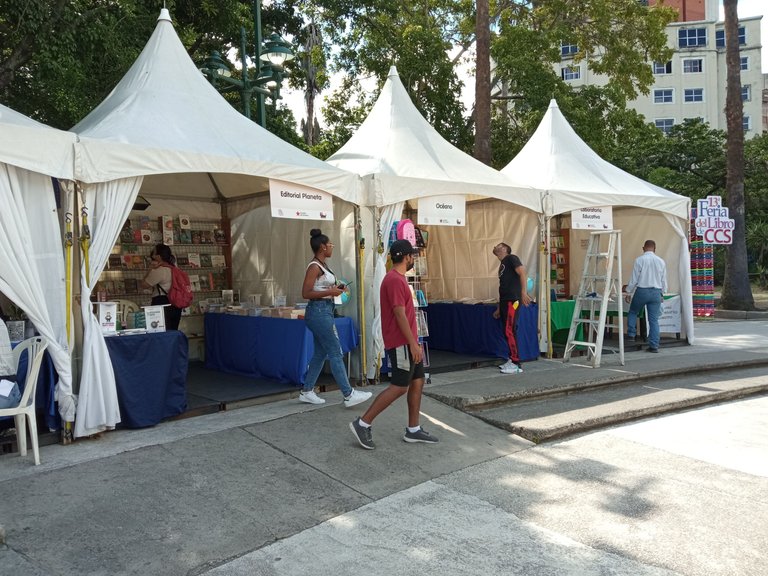 The space in this park is quite large, there were many tents with books, but the truth is, none of them caught my attention, maybe I am past that stage of love for books, although I feel that I should take up that feeling again, anyway, the books at this fair were not much of a big deal. We didn't have much time to review everything that was in the fair, we were getting hungry and it was time to enjoy what we saw and go back home.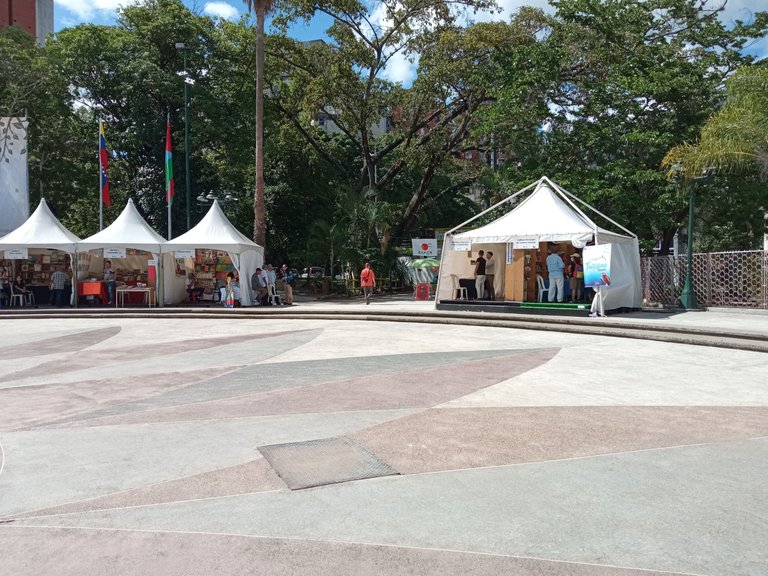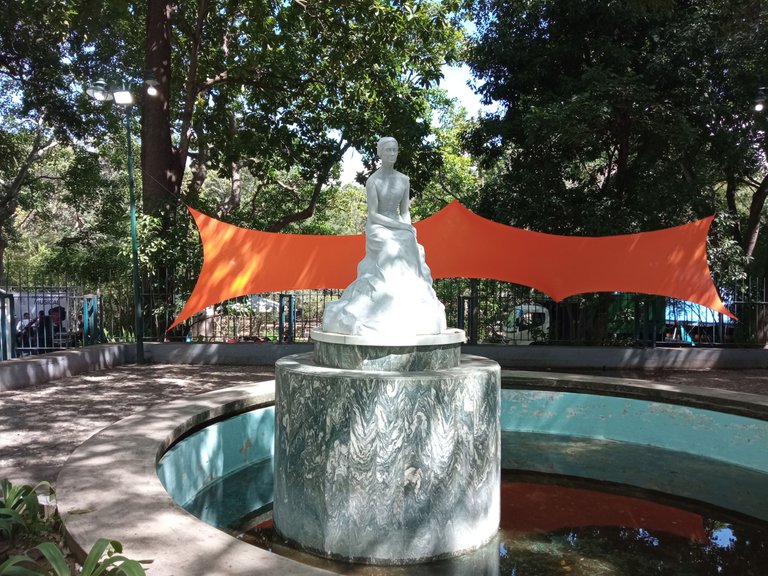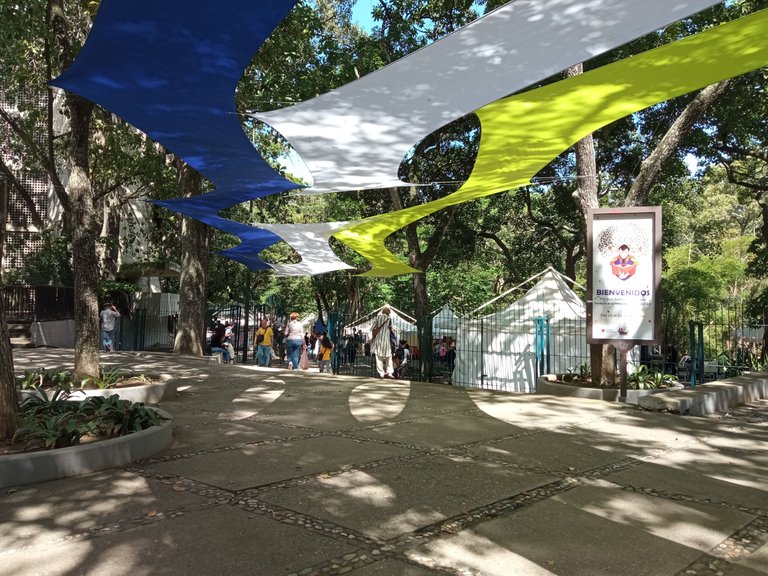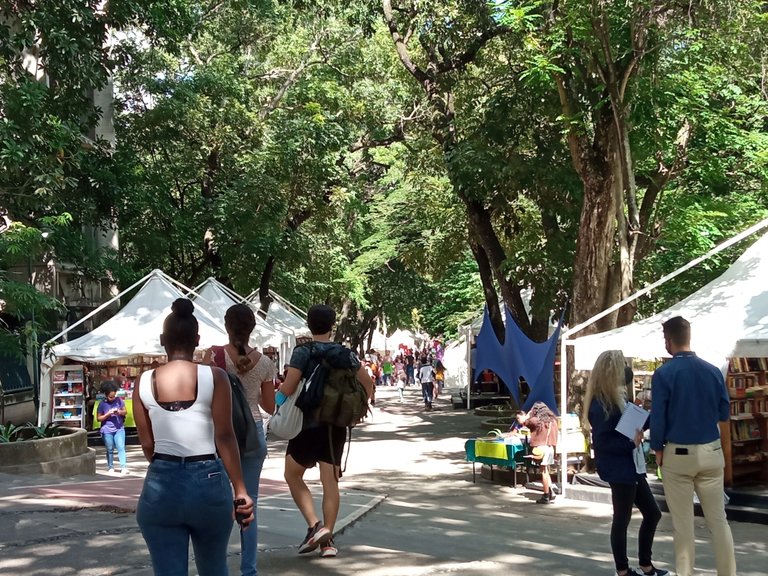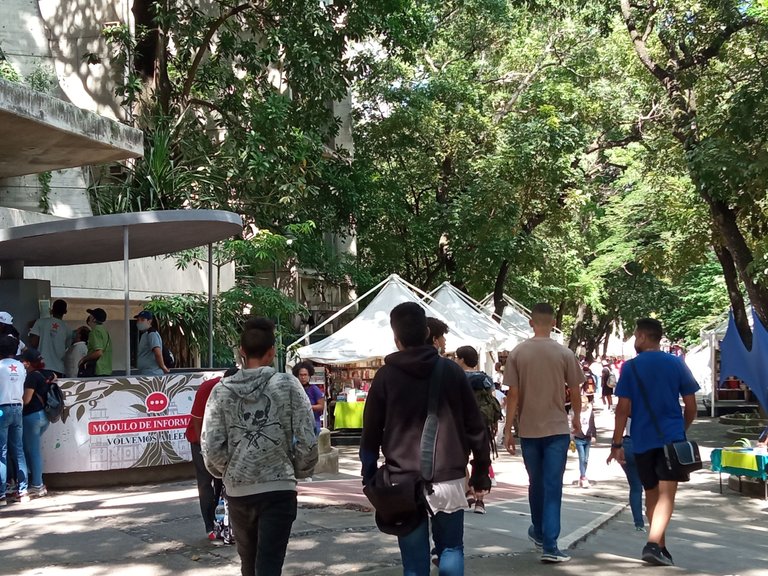 Despite our hunger, we decided to move on. We moved through the crowd, enjoying the decorations placed by the fair and the occasional monument. As we entered the park, we realized that the fair was more complete than we thought. It turns out that there was a small stage with violinists and cellists playing beautiful classical pieces. These artists gave a unique ambiance to the atmosphere of the place, the music filled every space in an incredible way.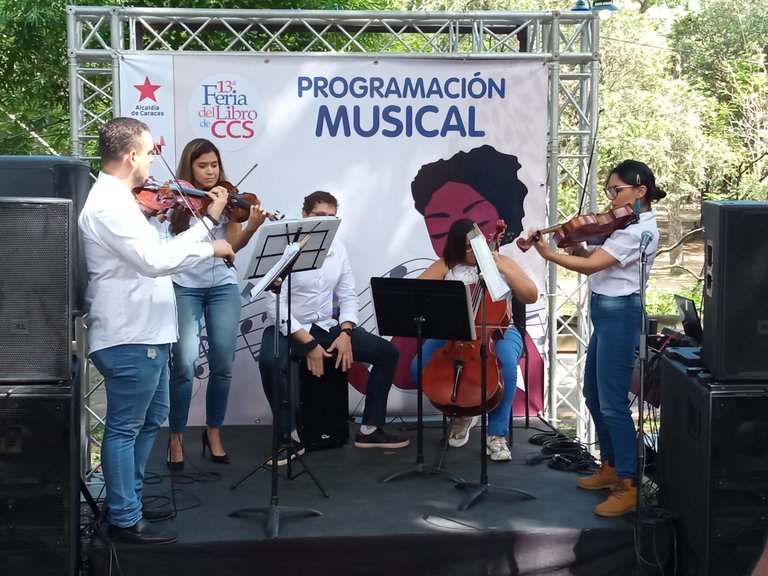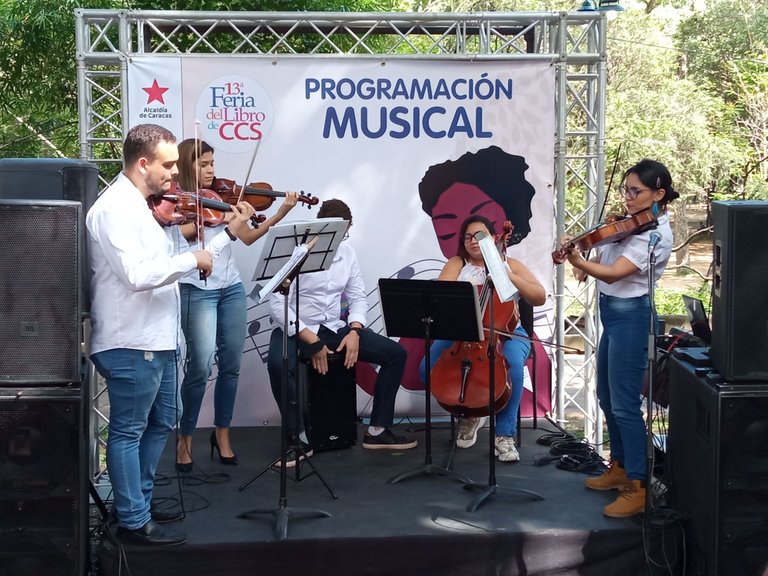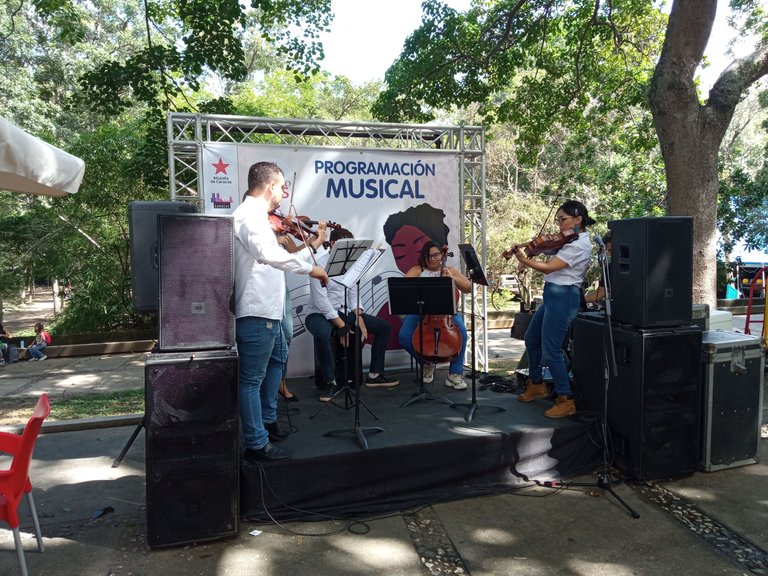 We kept going deeper into the fair and the park and, well, the rest is a lot of enjoyment. This park has some cool sculptures, like the golden elephant, a life size statue of an African elephant. There is also the sculpture of a cracked head, I know that sounds kind of ugly, but believe me this cracked head is one of my favorite pieces of art in the world. There were also more and more books, obviously, so I took some pictures of what the tents looked like inside.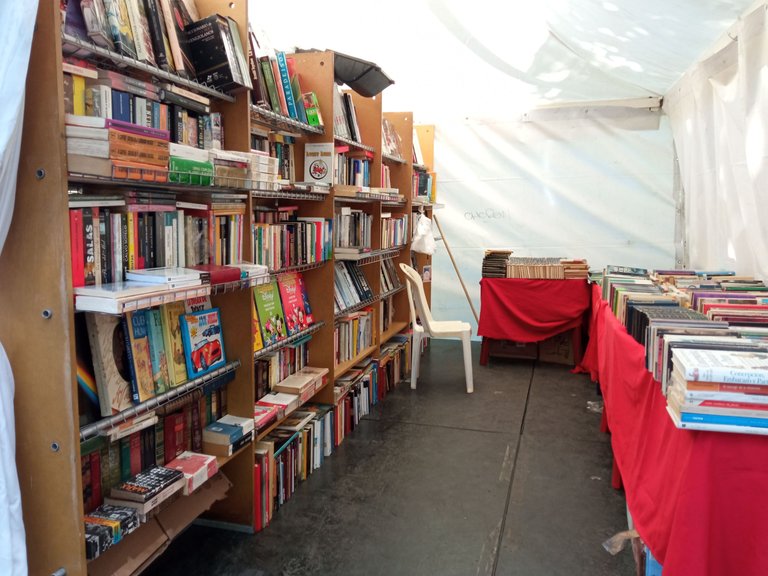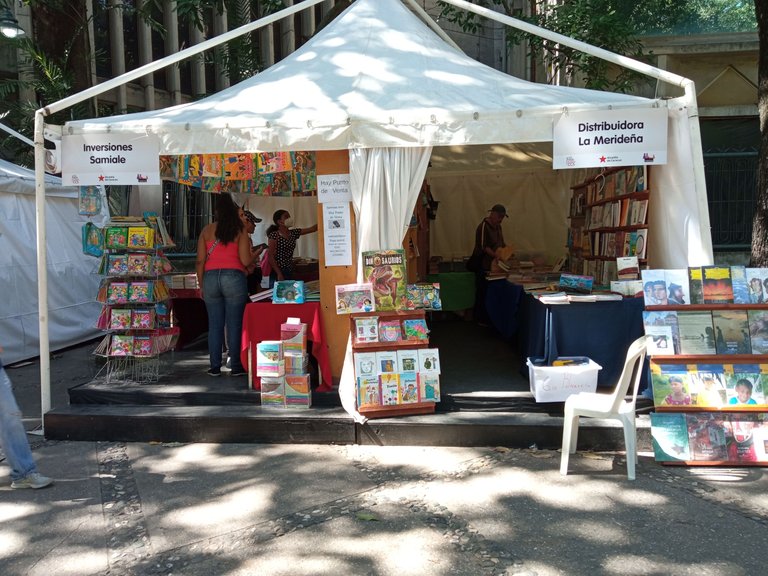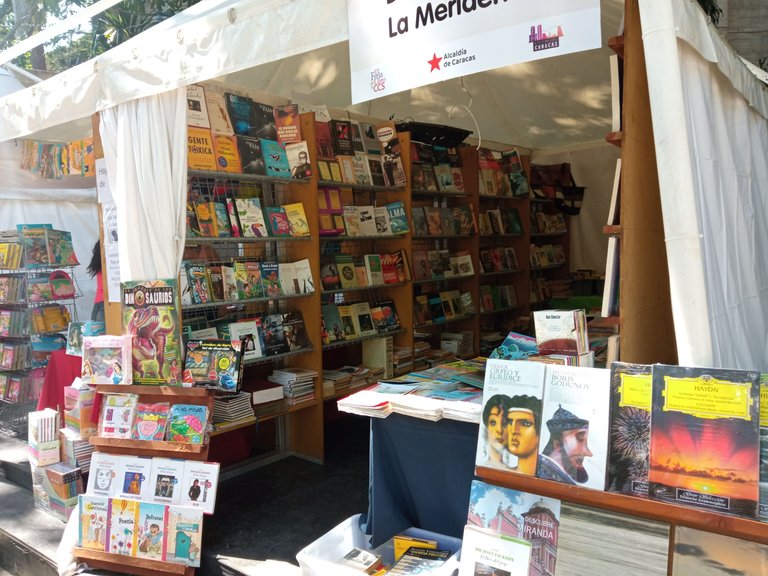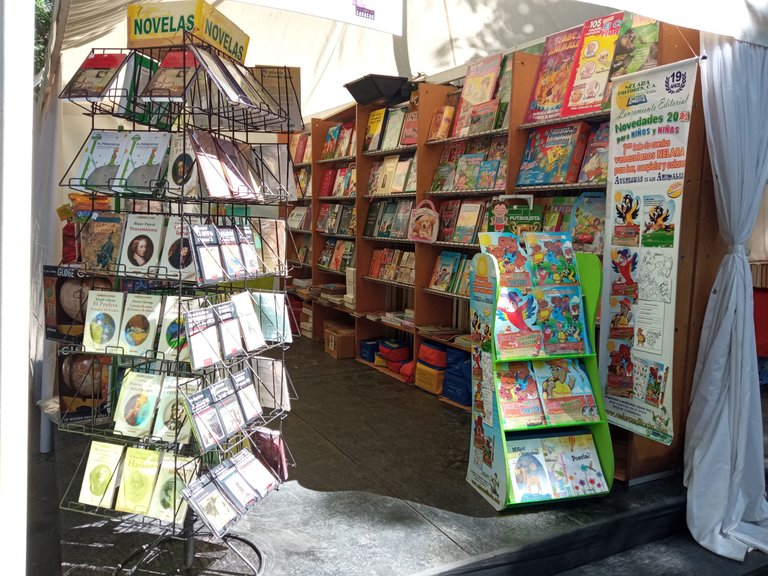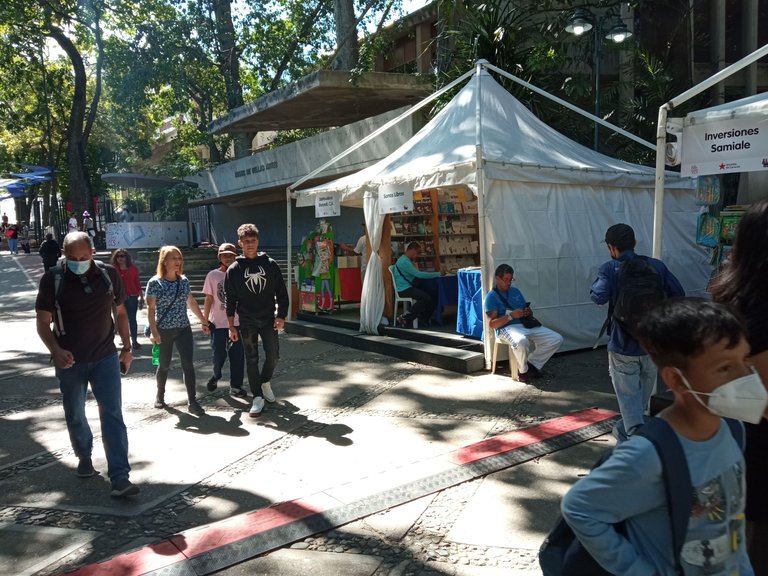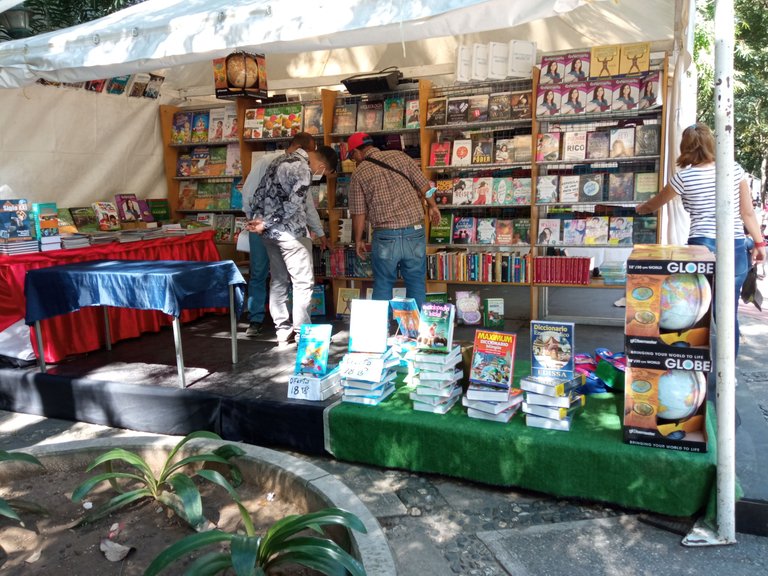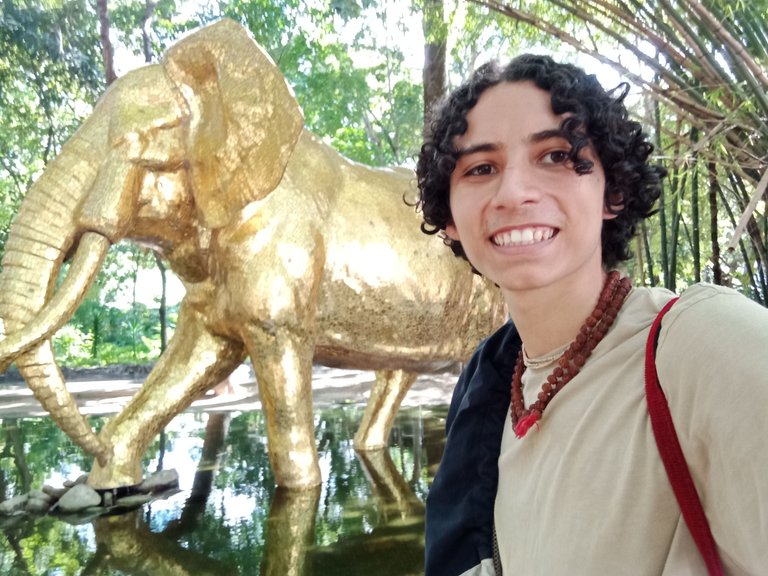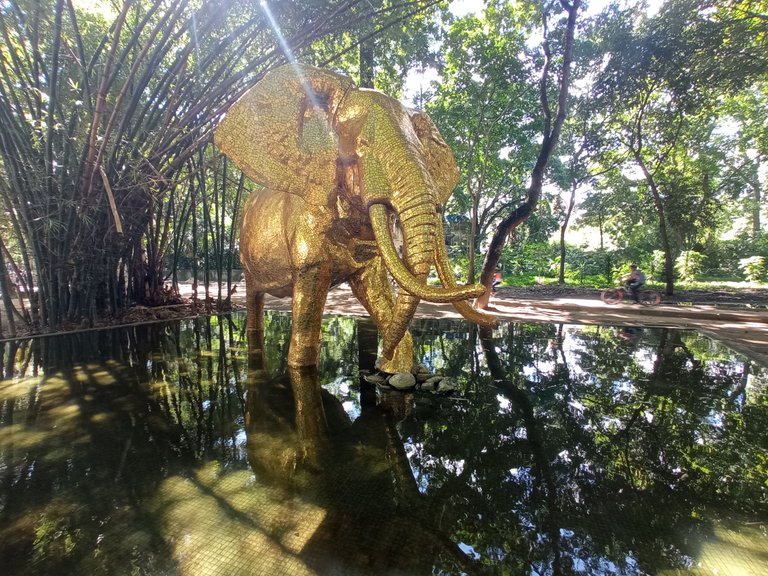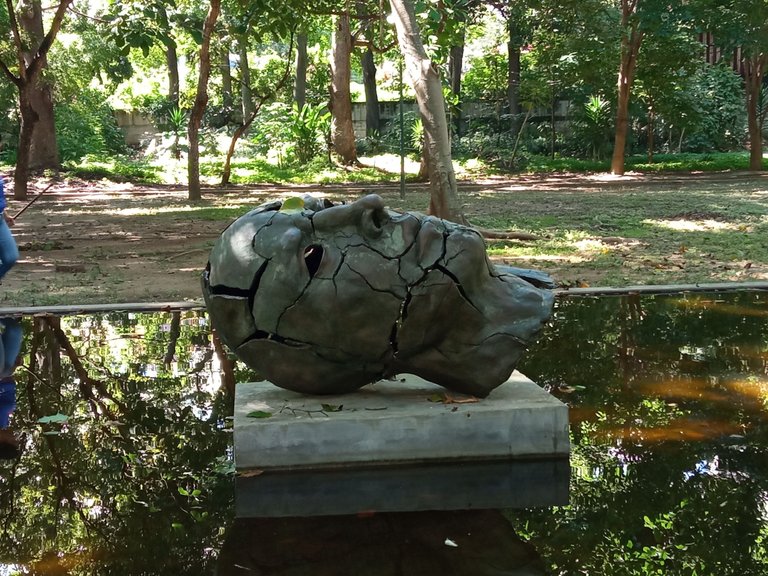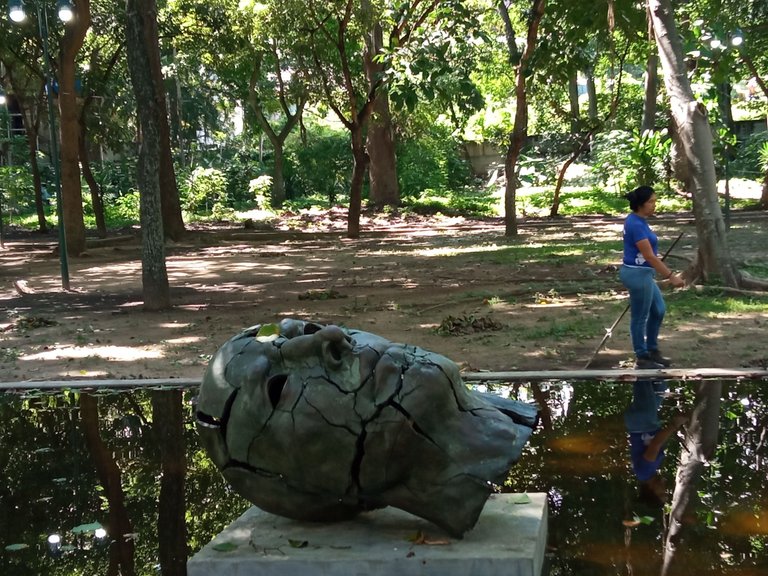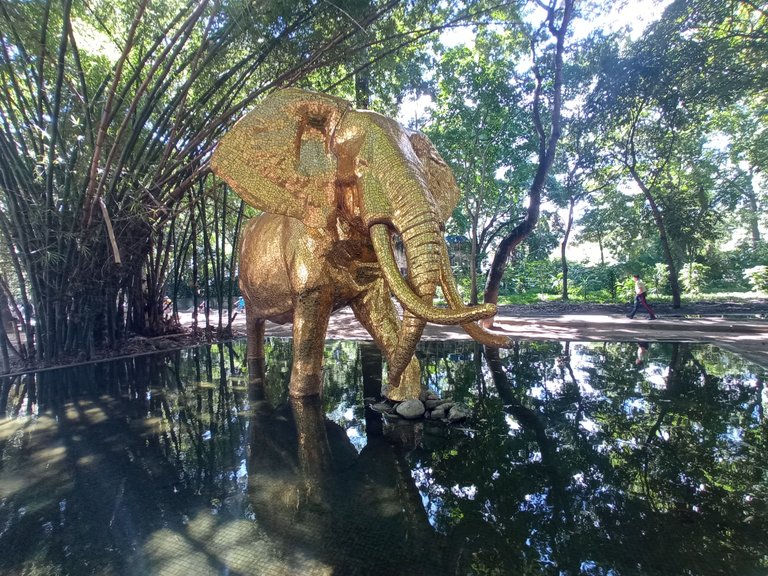 Finally, we approached the fountain in the park, a fountain with several statues symbolizing natural places in Venezuela. Fortunately, the fountain was on, whenever I passed by this park the fountain was always off, so it was interesting to see it with water.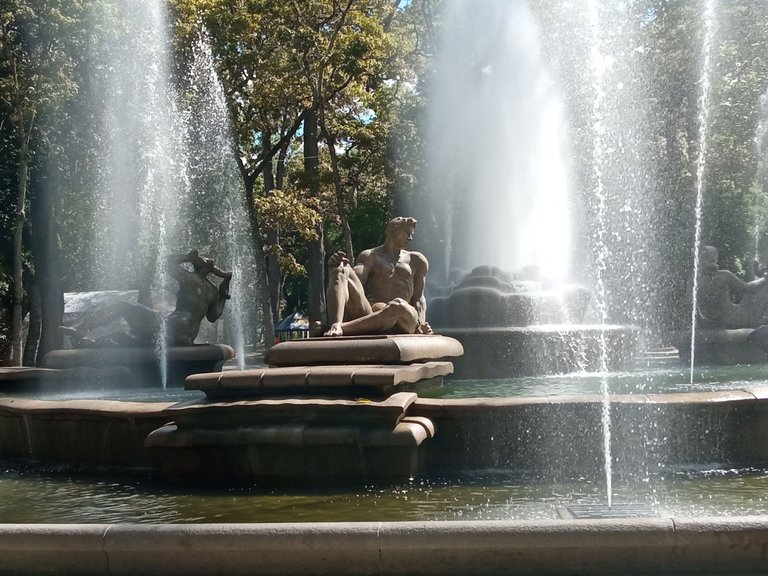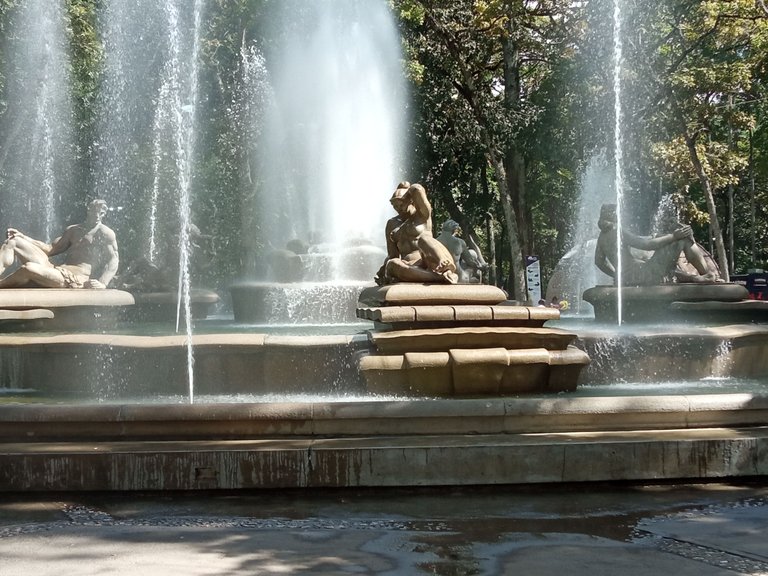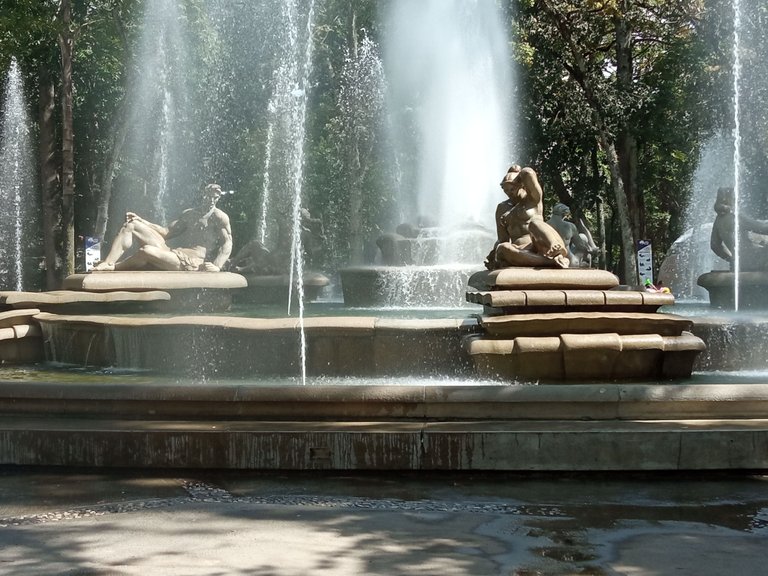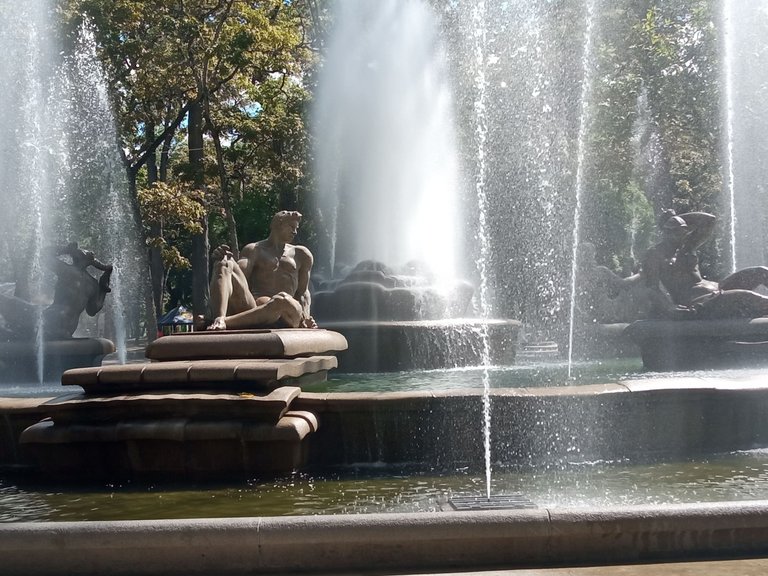 Well, this was our day! I hope you enjoyed the tour. Thanks for stopping by this post and taking the time to read. See you next song!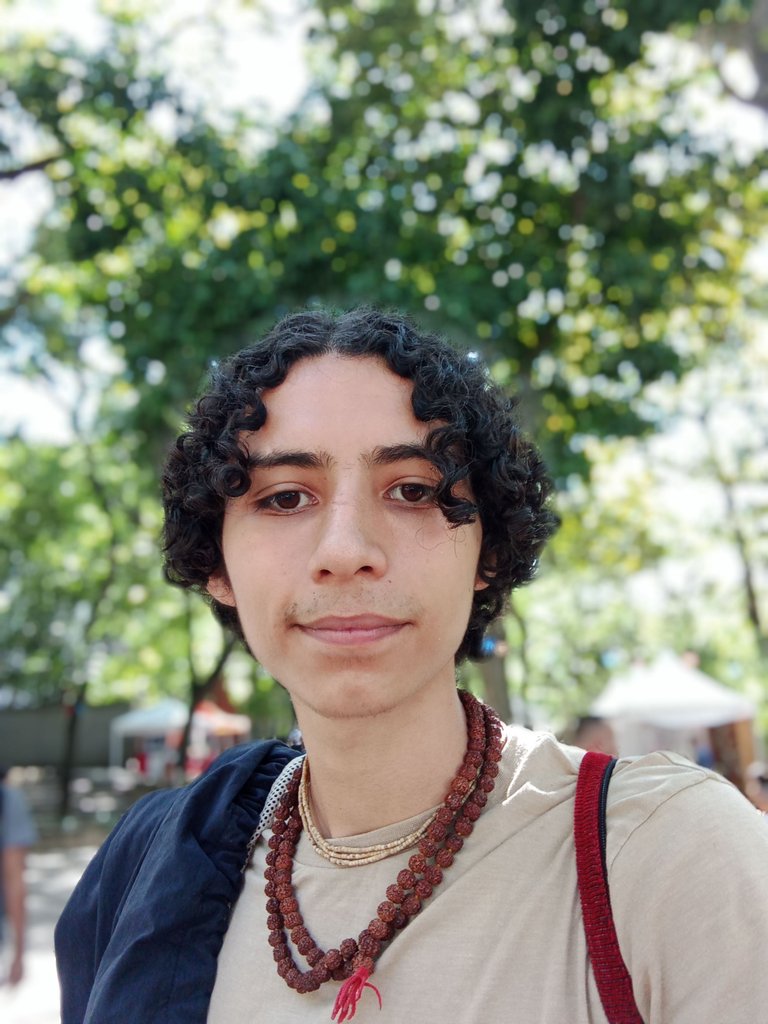 ---
---