I EXPAND MY MIND - ORIGINAL SONG [ENG/ESP]
---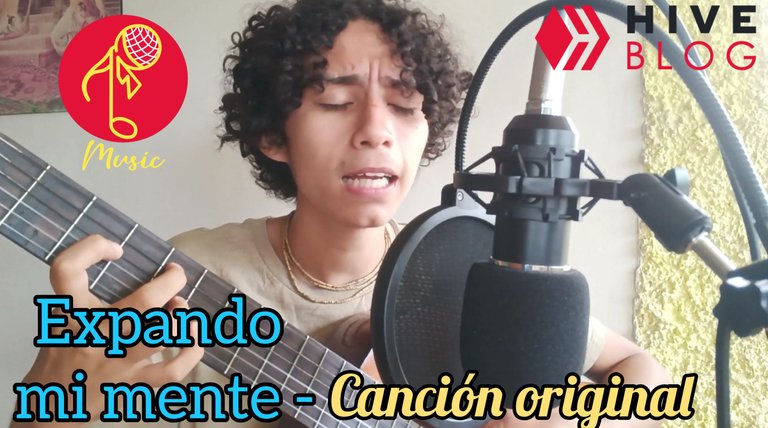 Greetings music brothers! I hope you are all well here.
Today is music Sunday! I would like to take advantage of this calm and bright day to sing a beloved original song. "Expando mi mente" is one of the songs of my own with which I have felt most connected, I mean, all the songs I have written are precious to my heart, but there are some that have a unique spark; well, I guess this is something that happens only with songs, I think there are more impartial loves like that of mothers. As I was saying, this song is an expression that has been generating, forming from the depths of the higher creative subconscious since my beginnings in musical studies, the latter happened precisely in my solfeggio stage.
Every time I walked I heard the melody of the chorus playing in my head, which I decided to sing a little so as not to forget it, I confess that these moments where I remembered the melody were quite emotional. About a year and a half later I decided to try to compose that noon in a song with guitar, but I could only get the chords of the chorus that sounded in my head, quite disappointing really. I think this thing of composing after your brain has already created the melody has only happened to me with this song in that area, otherwise, all my songs are composed using the chords I play on guitar.
Saludos hermanos de music! Espero que estén bien todos por aquí.
¡Hoy es domingo de música! Quisiera aprovechar este día tan tranquilo y brillante para cantar una amada canción original. "Expando mi mente" es una de las canciones propias con la cuales me he sentido más conectado, digo, todas las canciones que he escrito son preciadas para mí corazón, pero hay algunos que tienen una chispa única; bueno, supongo que esto es algo que sucede solo con las canciones, creo que hay amores más imparciales como el de las madres. Como decía, esta canción es una expresión que se ha venido generando, formando desde los adentros del subconsciente creativo superior desde mis comienzos en los estudios musicales, esto último sucedió precisamente en mi etapa de solfeo.
Cada vez que caminaba escuchaba la melodía del coro sonando en mi cabeza, la cual decidía cantar un poco para no olvidarla, confieso que estos momentos donde recordaba la melodía eran bastante emotivos. Más o menos al cabo de un año y medio decidí intentar componer esa mediodía en una canción con guitarra, pero solo pude sacar los acordes del coro que sonaba en mi cabeza, bastante decepcionante de verdad. Creo que esto de componer después de que tú cerebro ya creo la melodía solo me ha pasado con esta canción en ese ámbito, de resto, todas mis canciones son compuestas mediante los acordes que toco en guitarra.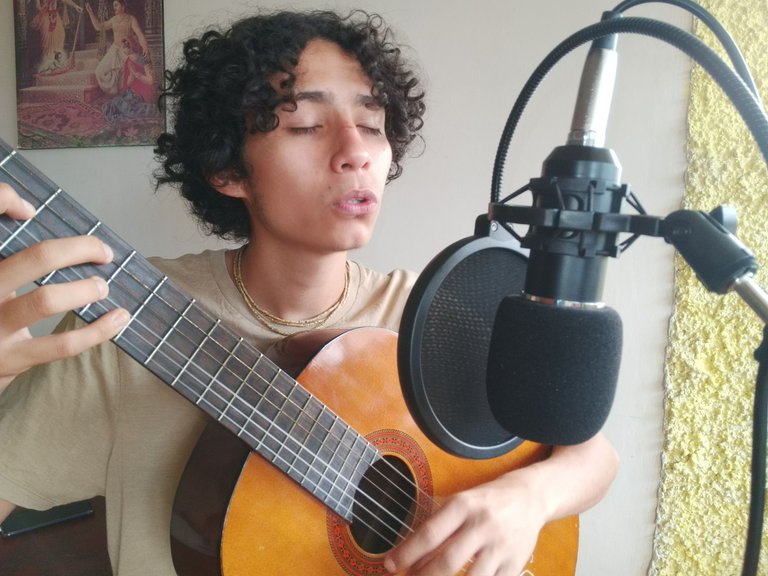 Continuing with the story of the creative process of this song: it wasn't until the beginning of last year that I managed to get inspired to build some verses and chords for this piece. The truth is that I was quite happy with the result. The idea that inspired me was a vision I had during a moment of loneliness in my life, in which I was realizing a little of all the obstacles to be happy that I myself had put in the way, obstacles that manifested in the form of complaints and judgments towards others and myself, of course, I think that at that time I also made the mistake of not forgiving myself much; but hey, every day you learn and move forward a little.
To realize oneself is to be brave, and to be brave is to face life with the knowledge that there is light in the darkness both inside and outside of us. Misery and plenty, good and evil, all conjugate the situations of our lives to our benefit. We do not need prejudice to define our perceptions, we are all the same; equally foolish, equally capable, equally important; and this is the brightness that is seen when we look beyond criticism and absence of hope. The stormy sadness is a moment that precedes the clarity and warmth of a sunny day.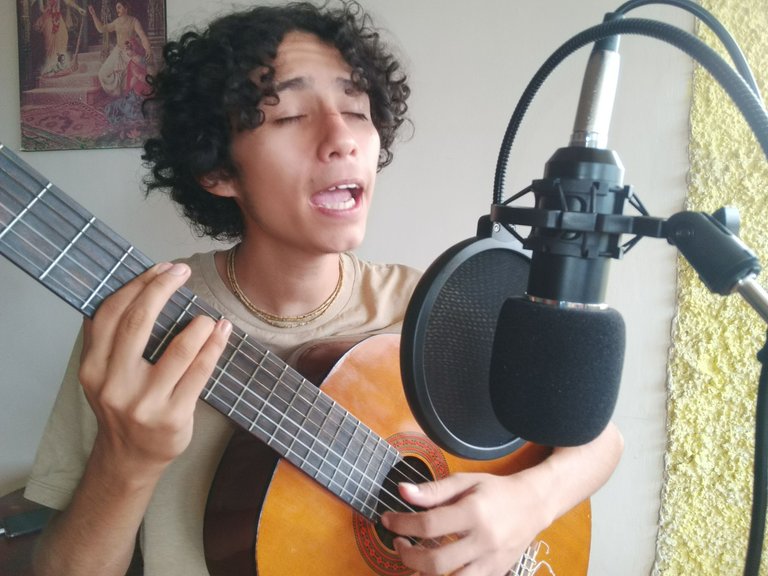 Lyrics.
Introspectively analyzing
I wonder what I did with myself
Criticism blinded my emotions
I left passion in oblivion
Why did I decide to stay in that corner?
and grayish corner of thought?
I have to wake up from this vortex
insecure that keeps me away from the truth.
And I open my eyes and observe your excellence.
I open my eyes and I observe misery
I open my eyes and my sadness is born
I expand my mind appreciating your luminescence
Emphasizing my feelings I would like to be spontaneous
Your divine nature arouses in my inner self
a factor that makes me more graceful
Transcendental radiance, I want to project in you
my hope to be able to breathe
You have to understand that the remnant of your affection
is worth more than a million stars
And I open my eyes and observe your excellence
I open my eyes and I observe misery
I open my eyes and my sadness is born
I expand my mind appreciating your luminescence
How much to appreciate
How much to be grateful for
How much hunger for love lies in my being
How much to work for
How much to resist
I have to be strong to learn to live
And I open my eyes and observe your excellence
I open my eyes and see misery
I open my eyes and my sadness is born
I expand my mind appreciating your luminescence
Letra.
Introspectivamente analizando
me pregunto que hice conmigo
La critica cegó mis emociones
Deje la pasión en el olvido
¿Por que decidí quedarme en aquel rincón
sombrío y grisáceo del pensamiento?
Tengo que despertar de este vórtice
inseguro que me aleja de la verdad
Y yo abro mis ojos y observo tu excelencia
Abro mis ojos y observo la miseria
Abro mis ojos y nace mi tristeza
Expando mi mente apreciando tu luminiscencia
Enfatizando mis sentimientos quisiera ser espontaneo
Tu naturaleza divina suscita en mi interno
un factor que me hace mas agraciado
Trascendental resplandor, quiero proyectar en ti
mi esperanza para poder respirar
Tienes que comprender que el remanente de tu cariño
vale mas que un millón de estrellas
Y yo abro mis ojos y observo tu excelencia
Abro mis ojos y observo la miseria
Abro mis ojos y nace mi tristeza
Expando mi mente apreciando tu luminiscencia
Cuanto que apreciar
Cuanto que agradecer
Cuanta hambre de amor yace en mi ser
Cuanto que trabajar
Cuanto que resistir
Tengo que ser fuerte para aprender a vivir
Y yo abro mis ojos y observo tu excelencia
Abro mis ojos y observo la miseria
Abro mis ojos y nace mi tristeza
Expando mi mente apreciando tu luminiscencia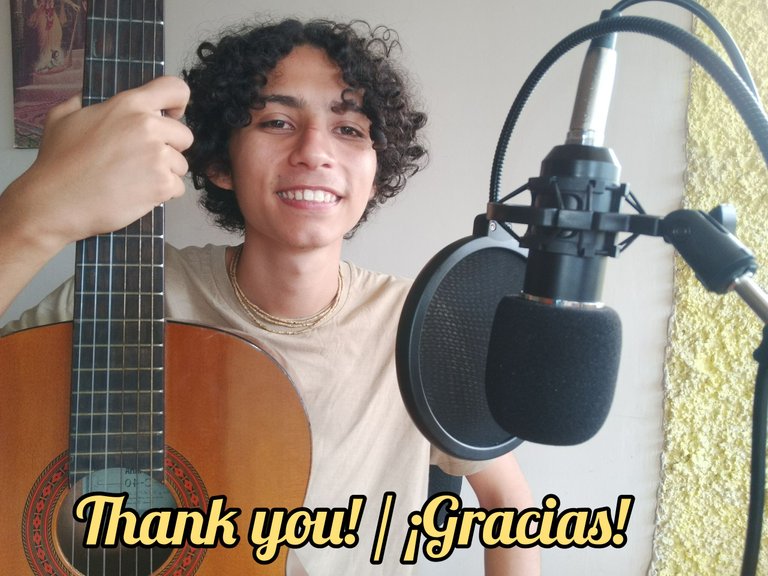 ---
▶️ 3Speak
---
---