My new song! Beyong the ilusión - original.
---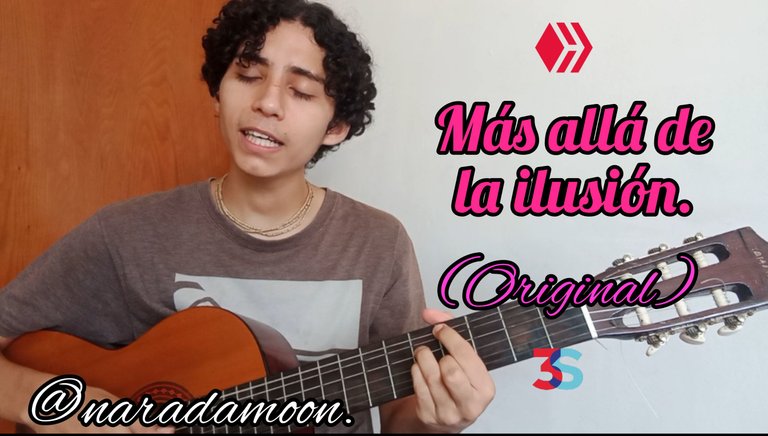 Do you have something to be thankful for? I'd love to know what those things are that you feel blessed for. ☺️🤩
I have been going through an interesting mental process, one that I could categorize as a kind of "psychosis" or "paranoia" born of intrusive and negative thoughts. The cause of them can be several factors, such as stress, things I have not resolved as a person or things I have not forgiven as a human. I have yet to go on a small forgiveness diet, in order to heal many wounds that inevitably give rise to pain for no reason.
I think that crisis processes are something that can have many things in the background, things that were not worked on as an individual, but, even so, I still think that the mind can become your worst enemy. The mind can preach many things, in fact, anything can cross your mind, because it is its nature. In the midst of that uncontrol, the best way to prevail is to know that simply thoughts are alien to who we really are. There is a very big gap between what you think, what you do and what you are. I became very afraid, since there were many demons that attacked me without me looking for them, that is why they are called "intrusive thoughts". But then I could see, understand that the mind can often play dirty, it can tell you a lot, in fact, it is easier to control the wind than the thoughts. I took courage, stopped fighting against them, stopped fearing and accepted what I am, not only accepted it, but also thanked for it; thanked for what life has given me and taught me, thanked for my faith and my beliefs and how they have protected me as well as many beautiful people who have come into my life.
Tienes algo por lo cual agradecer? Me encantaría saber cuáles son esas cosas por las cuales te sientes bendecido. ☺️🤩
He estado atravesando un interesante proceso mental, uno que podría catalogar como una especie de "psicosis" o "paranoia" nacida de pensamientos intrusivos y negativos. La causa de ellos pueden ser varios factores, como estrés, cosas que no he resuelto como persona o cosas que no he perdonado como humano. Tengo pendiente hacer una pequeña dieta del perdón, para así sanar muchas heridas que inevitablemente suscitan el dolor sin razón alguna.
Yo pienso que los procesos de crisis son algo que puede tener muchas cosas de fondo, cosas que no se trabajaron como individuo, pero, aún así, sigo pensando que la mente puede llegar a ser tu peor enemigo. La mente puede predicar muchas cosas, de hecho, cualquier cosa se te puede pasar por la mente, porque es su naturaleza. En medio de ese descontrol, la mejor forma de prevalecer es saber que simplemente los pensamientos son ajenos a lo que somos realmente. Hay un abismo muy grande entre lo que se piensa, lo que se hace y lo que se es. Llegué a tener mucho miedo, ya que eran muchos demonios los que me atacaban sin que yo los buscara, por eso es que se le dicen "pensamientos intrusivos". Pero luego pude ver, comprender que la mente a menudo puede jugar sucio, puede decirte mucho, de hecho, es más fácil controlar el viento que a los pensamientos. Me arme de valor, deje de pichar contra ellos, deje de temer y acepte lo que soy, no solo lo acepte, si no que también lo agradecí; agradecí lo que la vida me ha dado y me ha enseñado, agradecí por mi fe y mis creencias y como me han protegido al igual que muchas bellas personas que llegaron a mi vida.
source (fuente)
I began to see the blessing of having music with me, of having a space to live without having to be subjected to anyone's rules. I was grateful for the fact that I met Hive and all that I have learned within this platform, in addition to the economic support it gives me through what I love to do. I was thankful for my friends, for those who have supported me and have had faith in my talent even more than I believed in myself. I was thankful for my family, who worked and fought for me, teaching me beautiful values and knowledge.
There is a little saying by Nietzsche (the philosopher) that says: "Those who fight monsters must fear to become one, because when you look across the abyss the abyss also looks across you." What the philosopher meant here was that, to the extent that we begin to fight our demons they begin to acquire more and more strength, because the more you fight against something the more strength you give it, and the more you observe the negative within you, the more you peer into the abyss of the mind, the more prone you are to condition your vision to the negative. When I heard of this motto, I was immediately able to understand and calm many aspects of my perspective.
Empecé a ver la bendición de tener la música conmigo, de tener un espacio para vivir sin necesidad de estar sometido a las reglas de nadie. Agradecí el hecho de haber conocido a Hive y todo lo que he aprendido dentro de esta plataforma, además de el apoyo económico que me brinda a través de lo que amo hacer. Agradecí por mis amigos, por los que me han apoyado y han tenido fe en mi talento incluso más de lo que yo creía en mi. Agradecí por mi familia, la cual trabajo y lucho por mi, enseñándome lindos valores y conocimientos.
Hay un pequeño dicho de Nietzsche (el filósofo) que dice: "Los que luchan contra monstruos deben temer convertirse en uno, porque cuando miras a través del abismo el abismo también mira a través de ti." Lo que el filósofo quiso decir aquí era que, en la medida que empezamos a luchar contra nuestros demonios estos empiezan a adquirir más y más fuerza, porque mientras más luchas contra algo más fuerza le das, y mientras más observas lo negativo dentro de ti, mientras más te asomas al abismo de la mente, más propenso estas a condicionar tu visión a lo negativo. Cuando escuché de este lema, enseguida pude comprender y calmar muchos aspectos de mi perspectiva.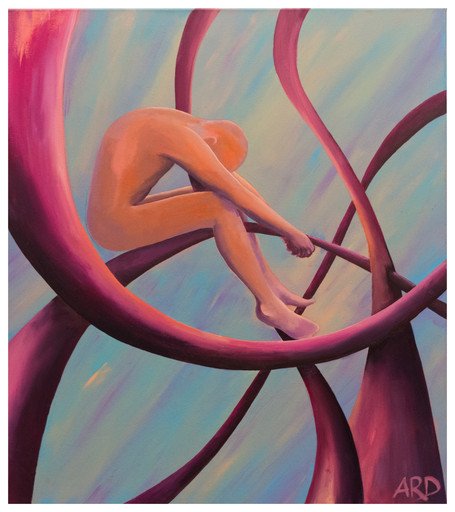 source (fuente)
The bad will always be present inside and outside of us, it is something that cannot be changed, it is beyond our reach and beyond our victory. The struggle does not take us anywhere, it only wears us down, the best way is to accept and observe the light that is always in our lives. Fighting against the mind is a battle that is already lost even before starting it, because negative thoughts are like ghosts; they call your attention in any way so that you meditate on them and get disturbed.
The song I bring today is a new composition, as I said in the video, I finished it a few moments ago. The song talks about everything explained above, about my mental process in front of all those negative factors of life and thoughts. At the beginning, in the lyrics of the song, I start with a kind of denial towards the darkness, the despair that is felt during existential crises, but that, in the end, we can see and recognize what we really are and have faith in it. Beyond the bad, there is the blessing, there is the happiness and the will to transcend suffering, the will to leave aside the complication and accept that everything is perfect, that there is nothing to worry about, we only have to flow, accept, abandon the struggle, observe the stars and the refulgence of what we love; observe the light of what we believe in.
Lo malo siempre estará presente dentro y fuera de nosotros, es algo que no se puede cambiar, esta fuera de nuestro alcance y de nuestra victoria. La lucha no nos lleva a ningún lado, tan solo nos desgasta, el mejor camino es aceptar y observar la luz que siempre está en nuestras vidas. Luchar contra la mente es una batalla que ya está perdida incluso antes de empezarla, porque los pensamientos negativos son como fantasmas; llaman tu atención de cualquier forma para que medites en ellos y te perturbes.
La canción que hoy traigo es una composición nueva, como dije en el vídeo, la termine hace unos momentos. La canción habla de todo lo explicado anteriormente, de mi proceso mental ante todos aquellos factores negativos de la vida y los pensamientos. Al principio, en la letra de la canción, empiezo con una especie de negación hacia la oscuridad, la desesperación que se siente durante las crisis existenciales, pero que, al final, podemos ver y reconocer lo que somos realmente y tener fe en ello. Más allá de lo malo, esta la bendición, esta la felicidad y la voluntad de trascender el sufrimiento, la voluntad de dejar a un lado la complicación y aceptar que todo es perfecto, que no hay nada por lo cual preocuparse, solo se debe fluir, aceptar, abandonar la lucha, observar las estrellas y la refulgencia de aquello que amamos; observar la luz de aquello en lo que creemos.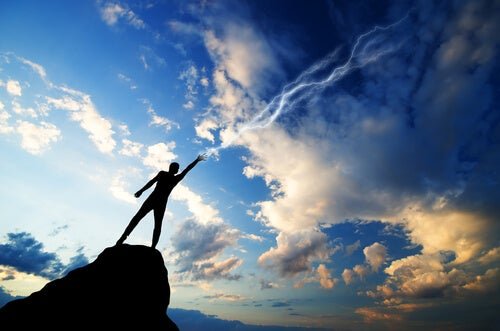 source (fuente)

Lyrics.
Sometimes I tend to believe the poisonous whispers that claim me from you.
Feeling of degradation
Intrusive and complex ghosts that we have
How much despair
I swear it's not me
That dark lie that doesn't let me live
The truth I don't know, I just want to
to appreciate the stars in your presence
To sigh, to look beyond
illusion your magnificent effulgence
To understand the simplicity that everything is perfect, there's nothing to handle
Except for the decision to give up the struggle, the habit of contradiction.
Without complexity I can see
beyond that absurd black veil
Of thought that is too much


Letra.
A veces suelo creer los susurros venenosos que me alegan de ti
Sensación de degradación
Intrusivos y complejos los fantasmas que tenemos
Cuanta desesperación
Juro que no soy yo
Esa mentira oscura que no me deja vivir
La verdad no lo sé, solo quiero
apreciar las estrellas en tu presencia
Suspirar, observar mas allá de
la ilusión tu magnífica refulgencia
Comprender la simplicidad de que todo es perfecto, no hay nada que manejar
A excepción de la desicion de abandonar la lucha, la costumbre a la contradicción
Sin complejidad puedo ver
más allá de ese absurdo velo negro
del pensamiento que está demás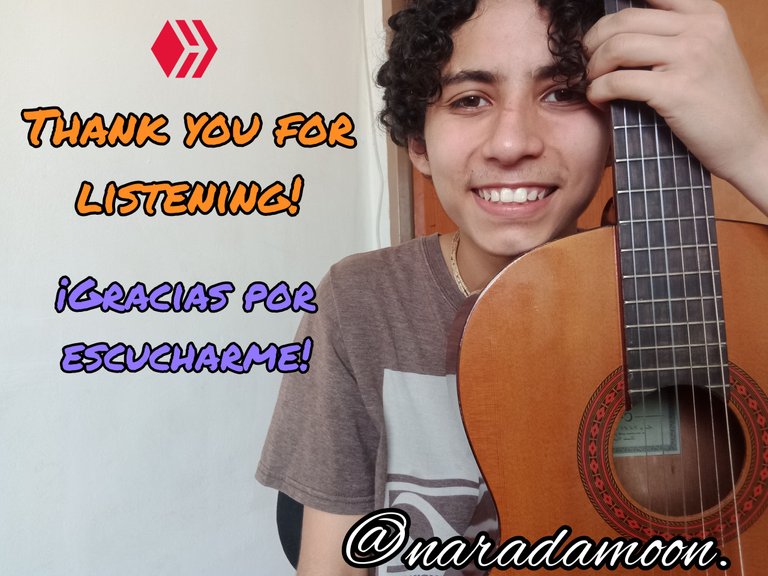 ---
▶️ 3Speak
---
---