Macro photo | Grasshopper

Hi all hive friends, how are you today. I hope you are all well and of course in good health. On this occasion, let me upload some macro photos of a grasshopper. I found it in the garden plant of the house.
When I was looking for some small insects. But nothing, there was only a yellow-green grasshopper the size of an adult's thumb. A few days ago I found the baby in the same location. It turned out that there was a mother who was also playing in the area of ​​the plant.
I photographed it slowly, because the nature of this grasshopper is more aggressive than other types of grasshoppers. Once he jumped and definitely flew away. So I was very careful to take pictures of it. Several times he tried to leave. But not flying. Just turn his body towards the stem of the plant.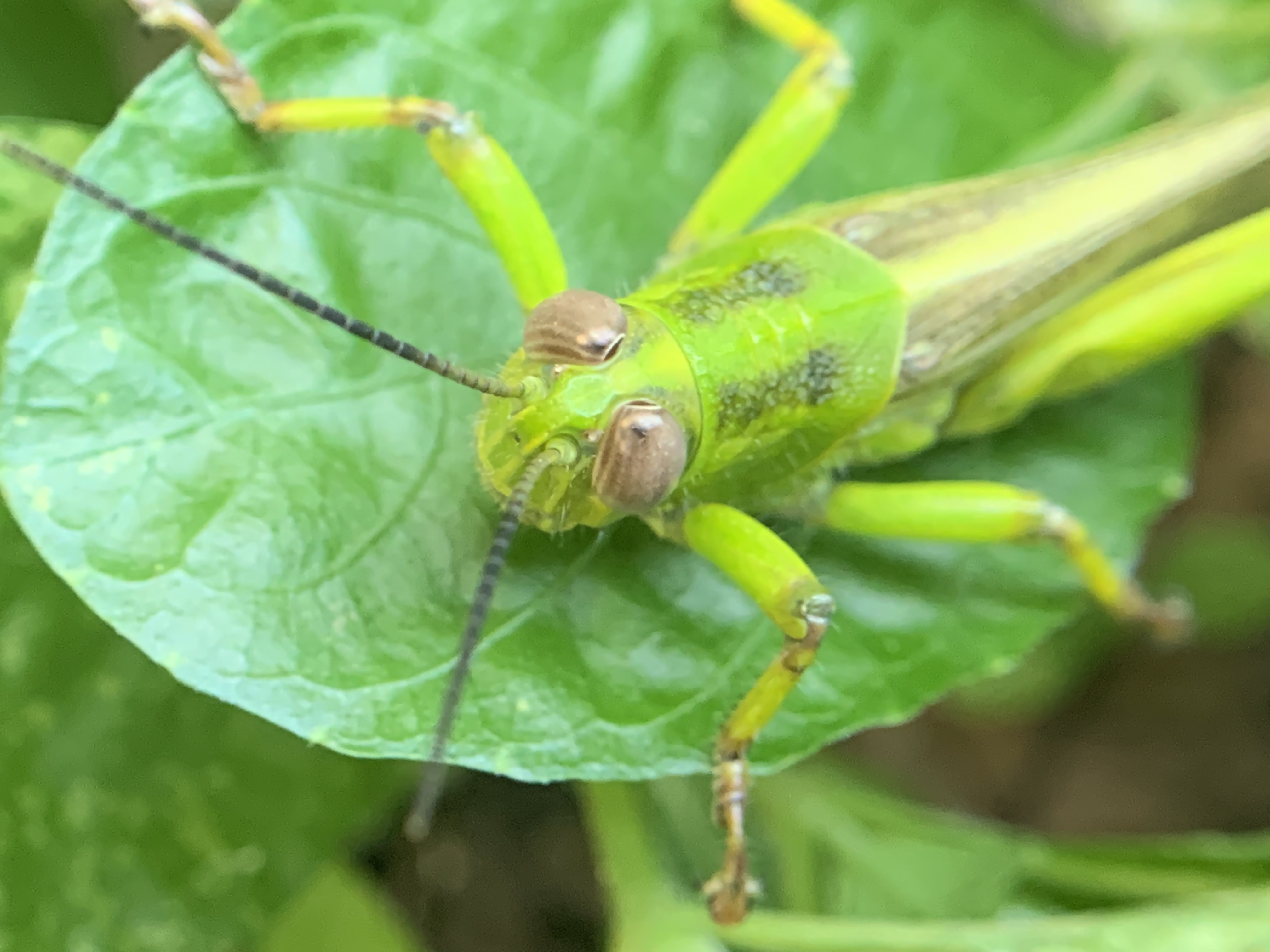 ---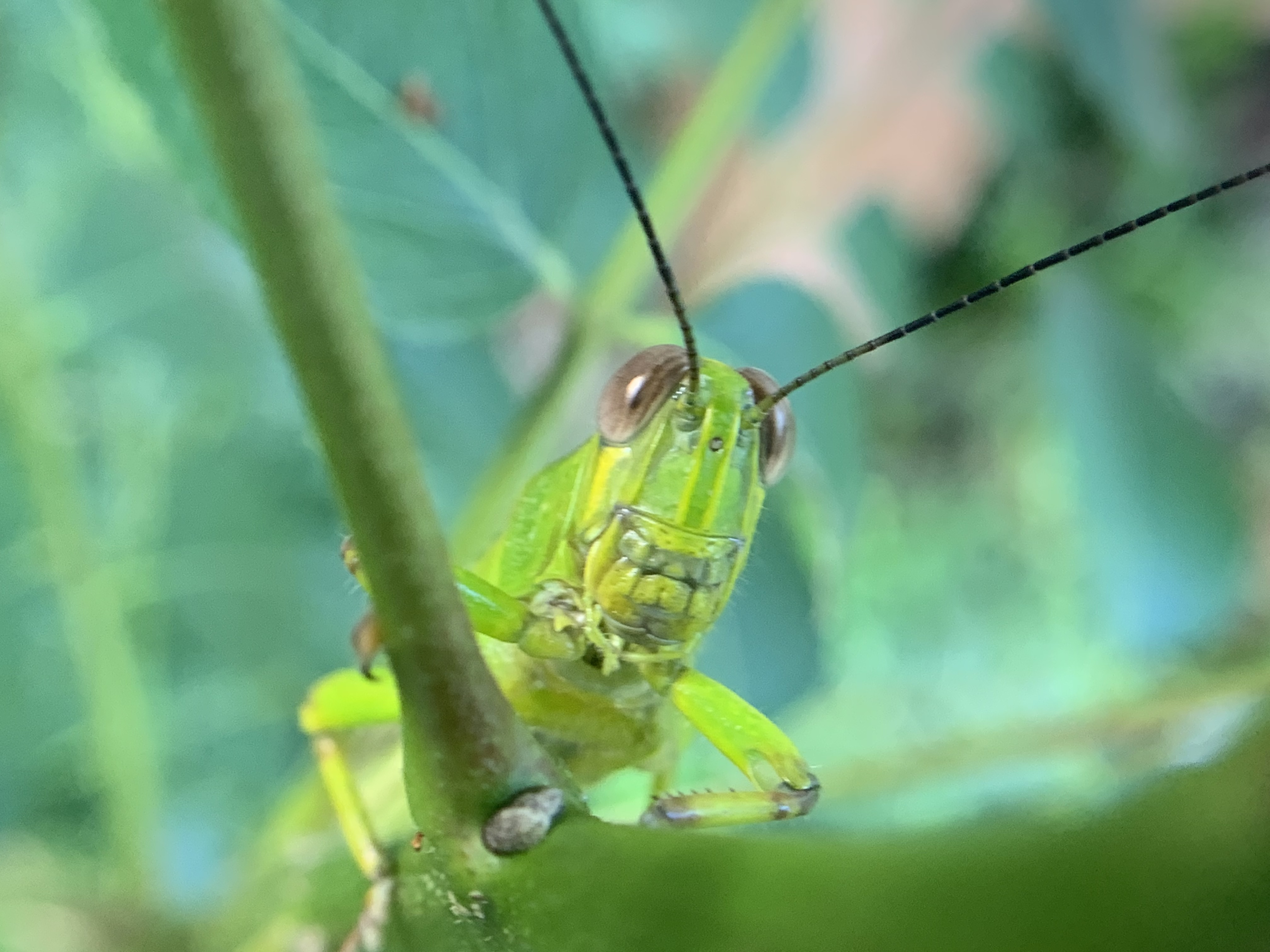 ---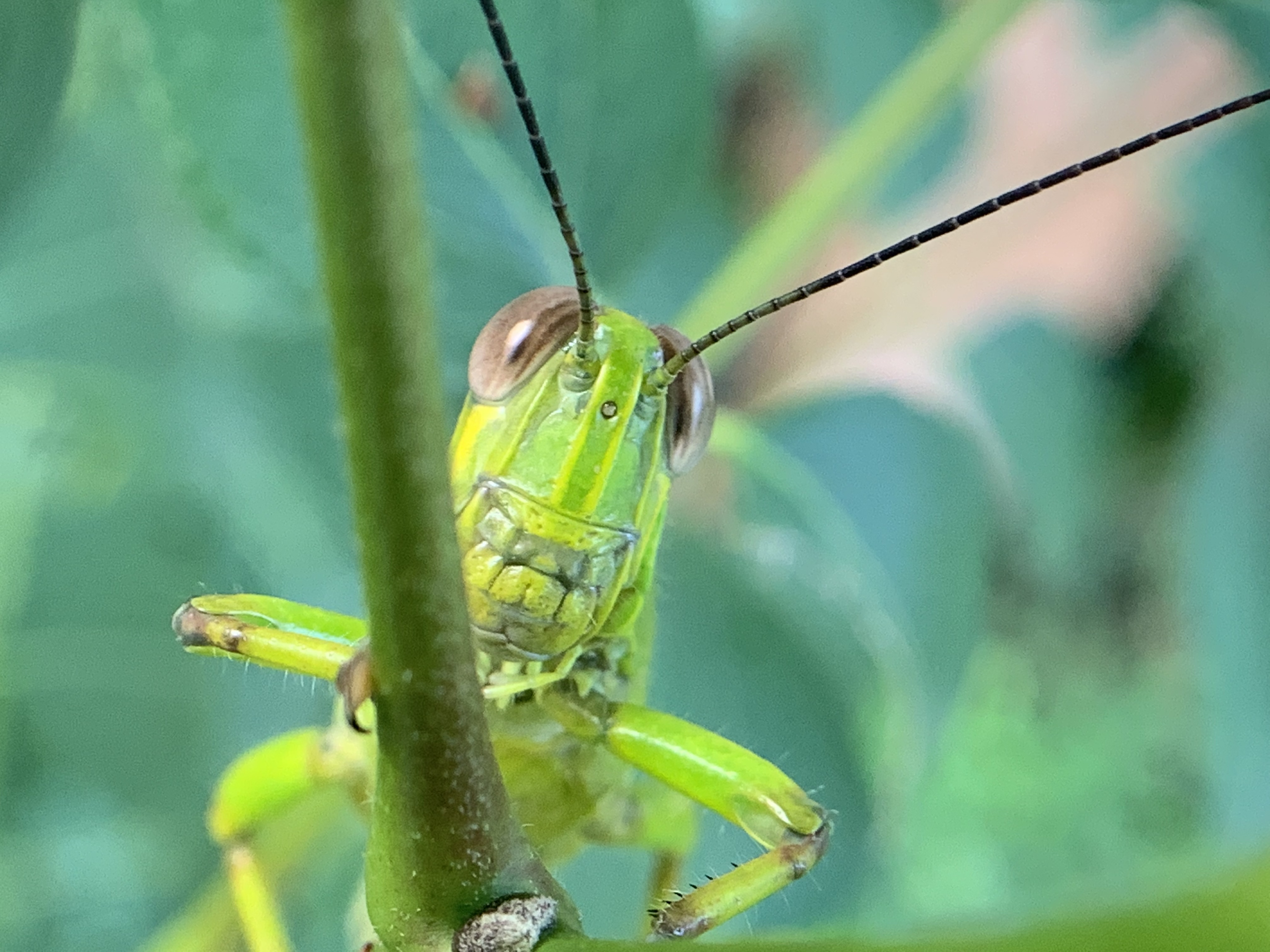 ---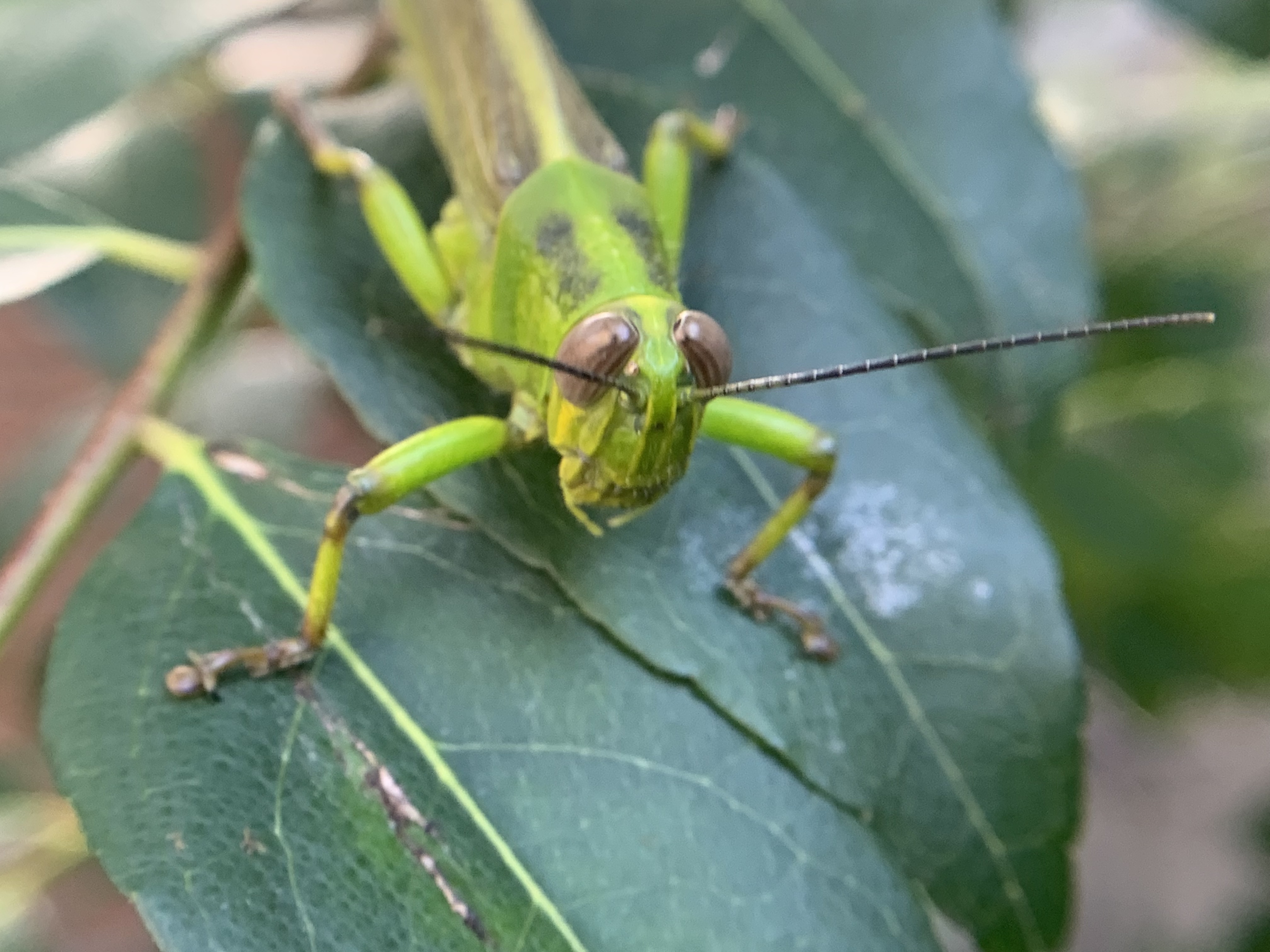 ---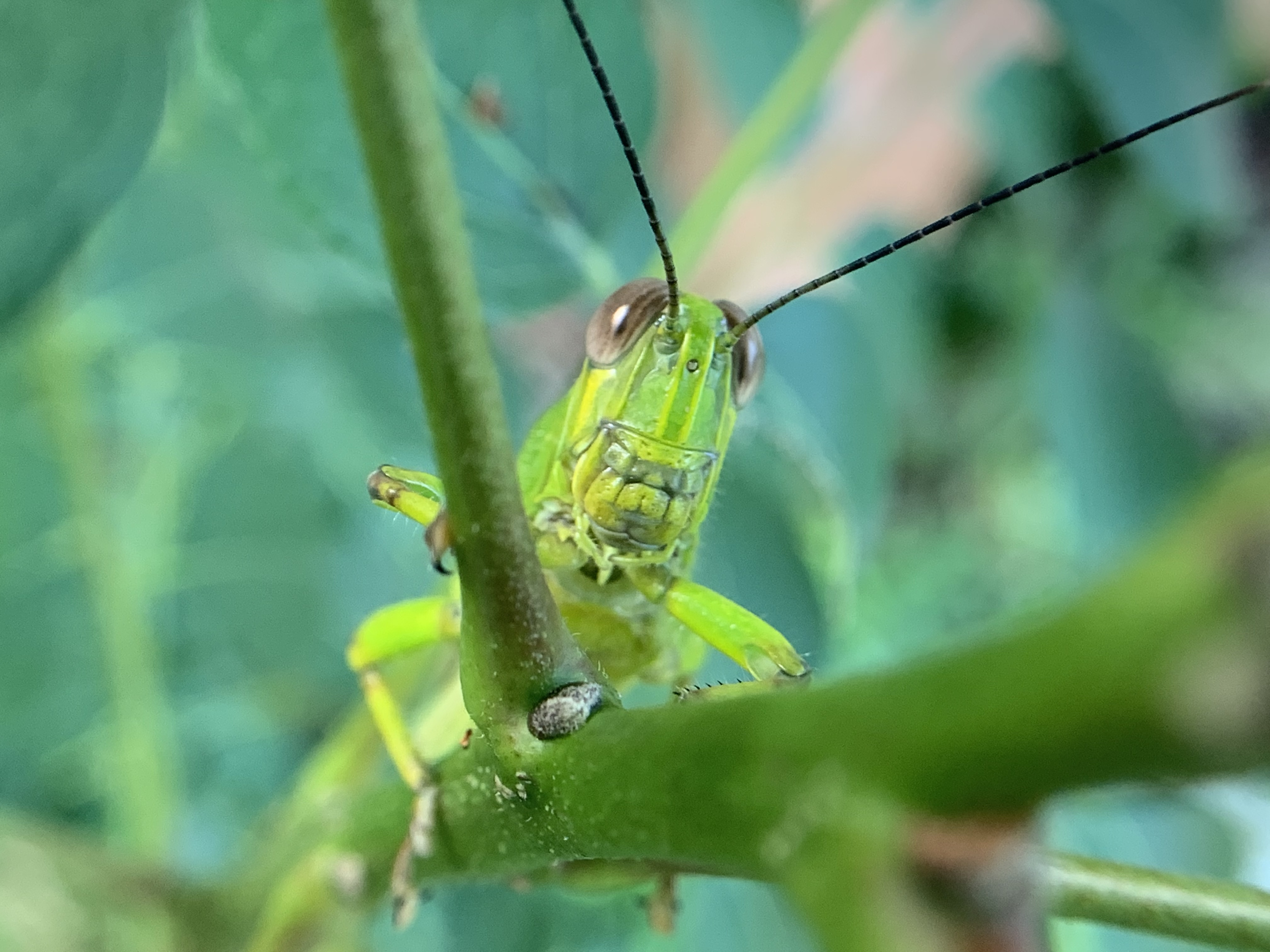 ---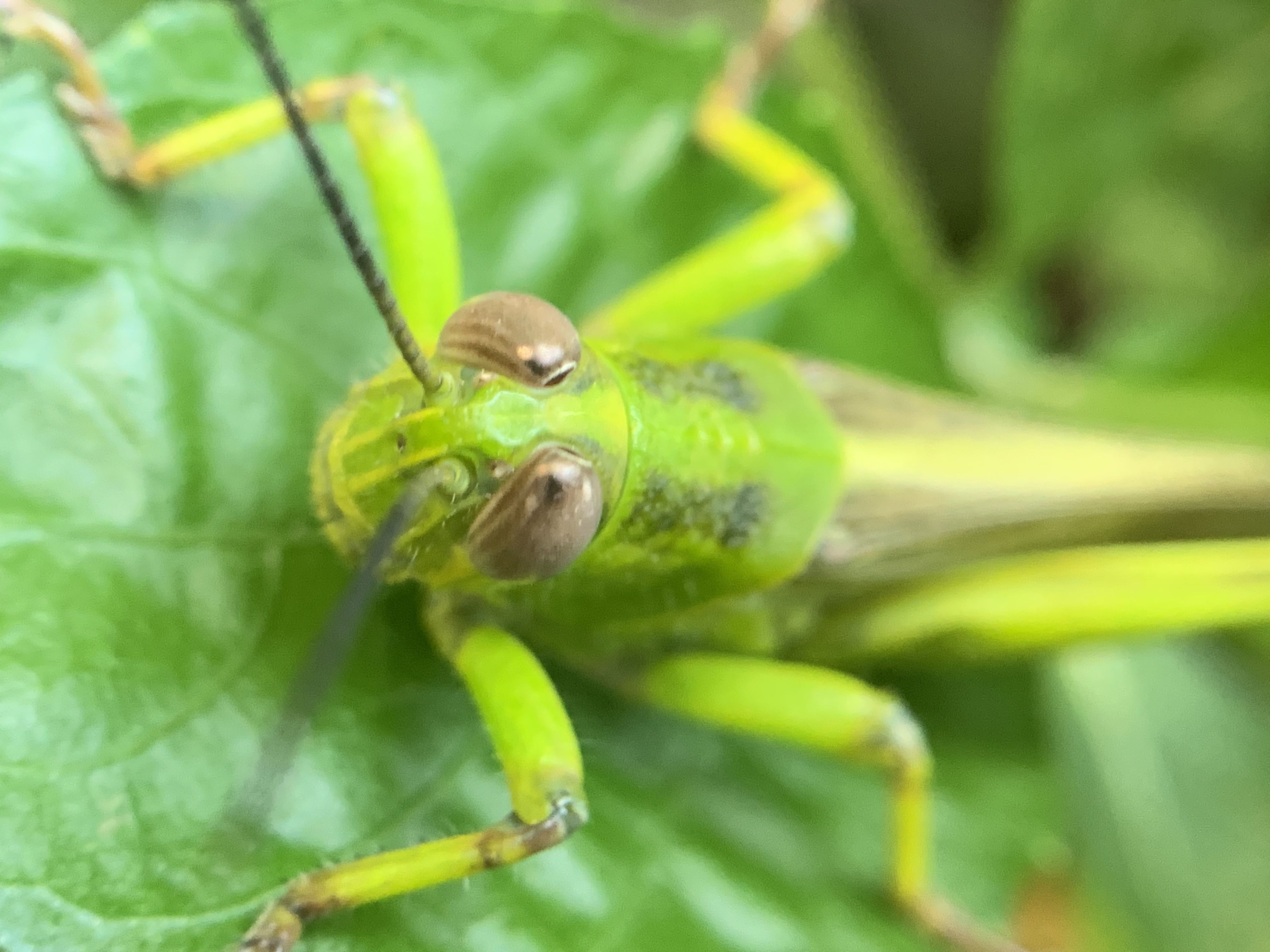 ---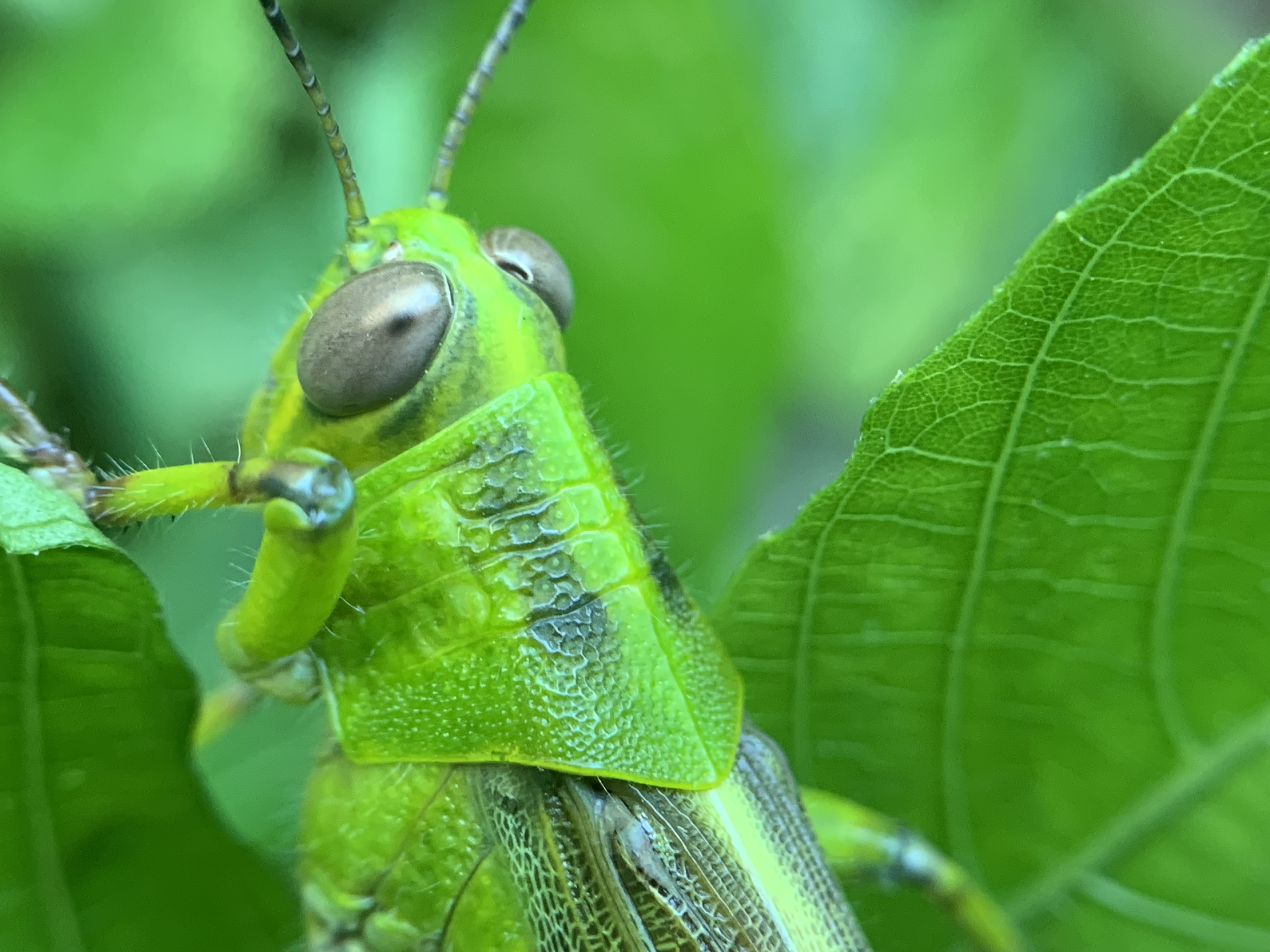 ---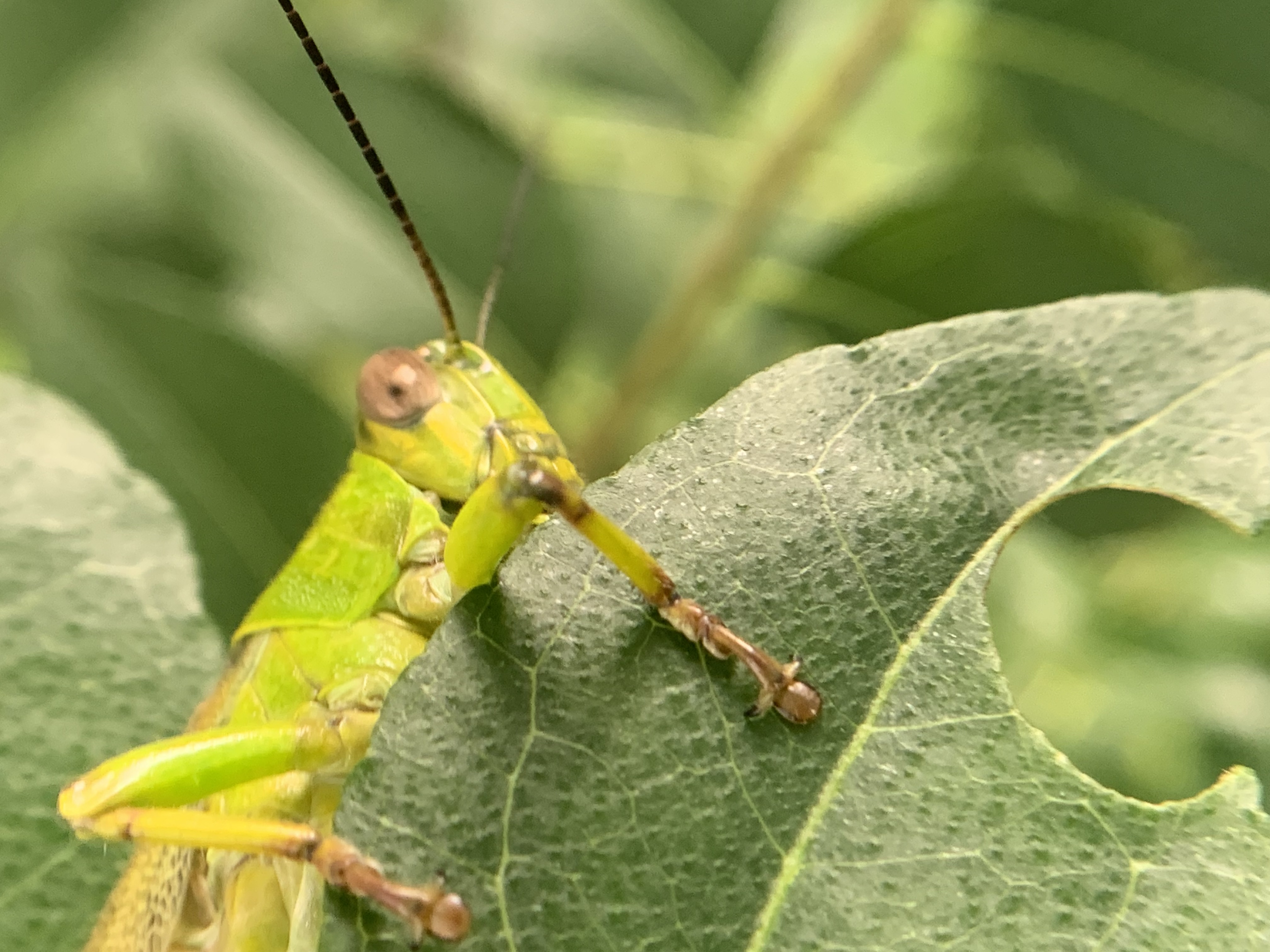 ---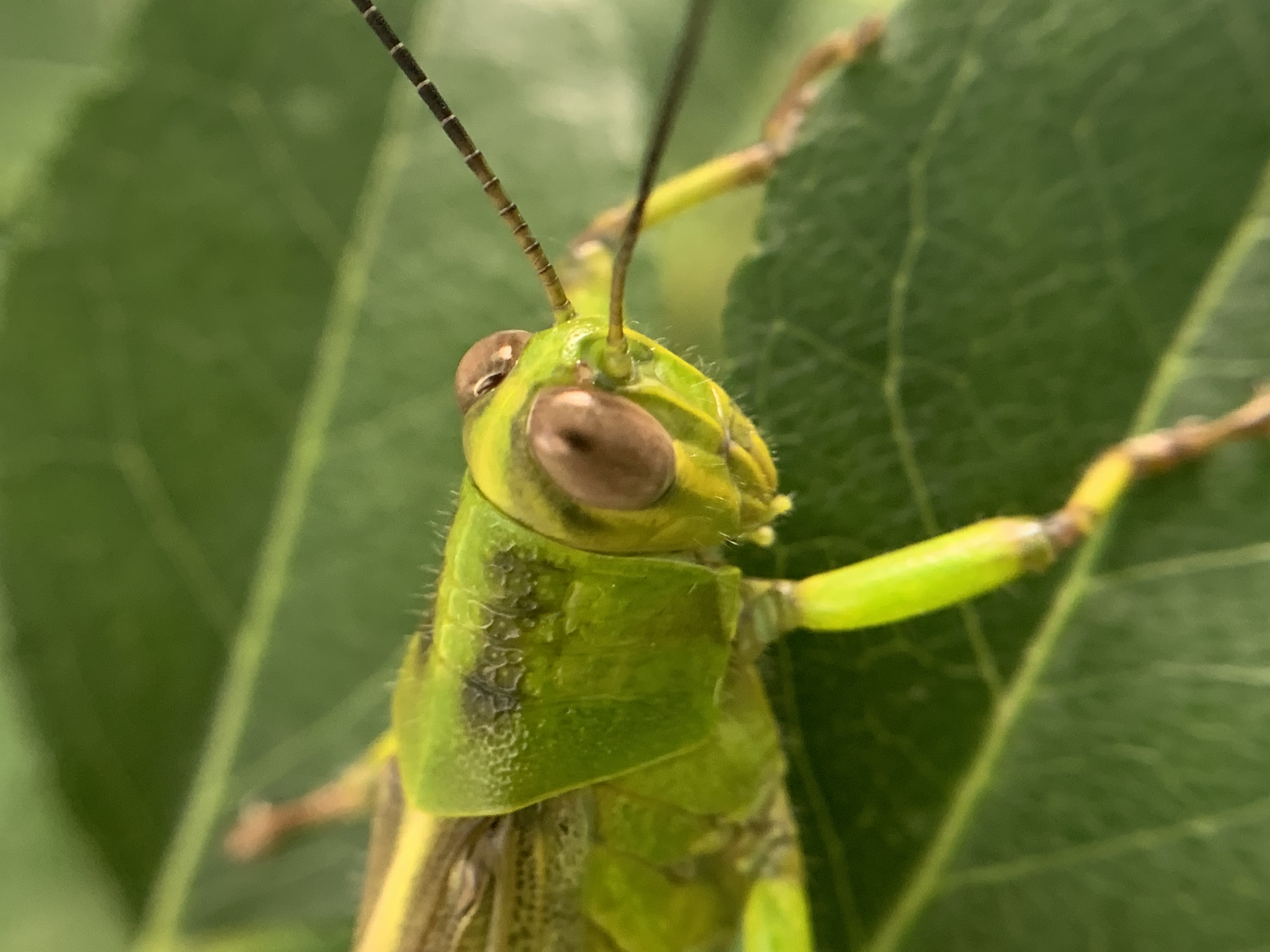 ---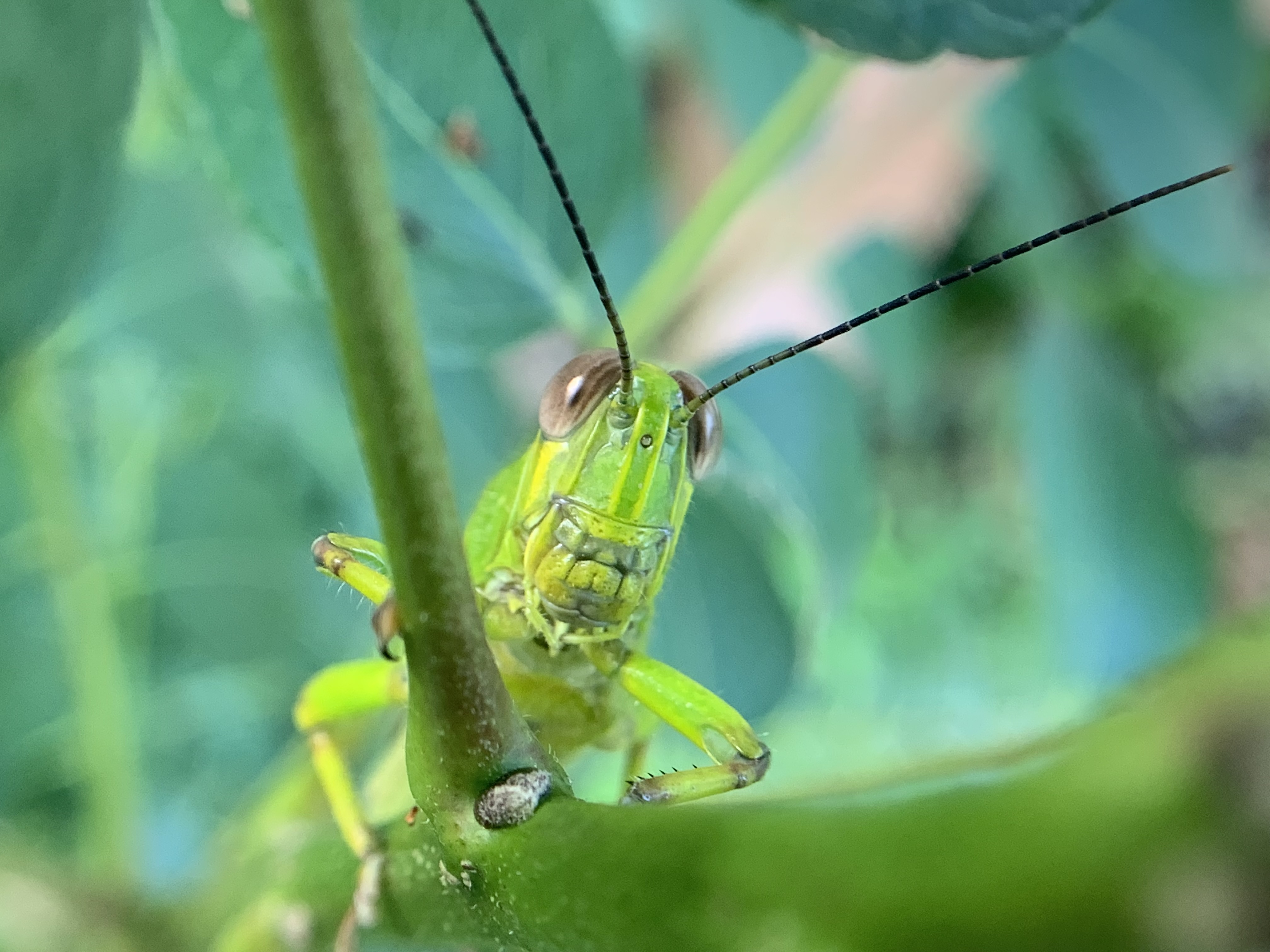 ---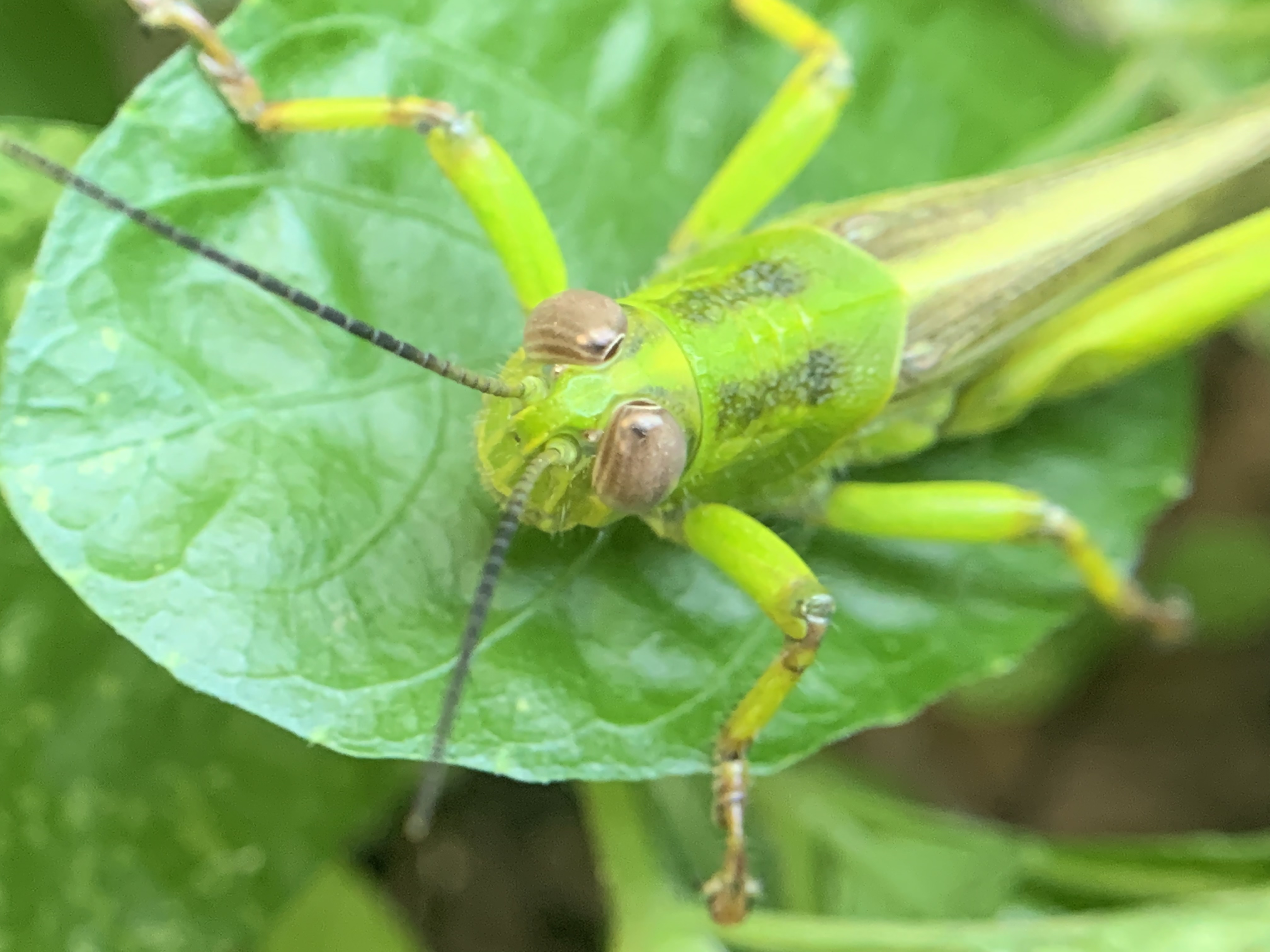 ---
I took this photo of the grasshopper with my personal iPhone XR. With a 12 megapixel camera capacity. Samsung A72, I sold it a few days ago, I exchanged it for an iPhone XR for a clearer picture, I added a 25 MM macro lens. Hope you guys like it.
| Taken | @nasrud ​​ |
| --- | --- |
| Camera | iPhone XR |
| Lens | 12MP |
| Location | Aceh |
| editor | Manuals |
---
About me: Click here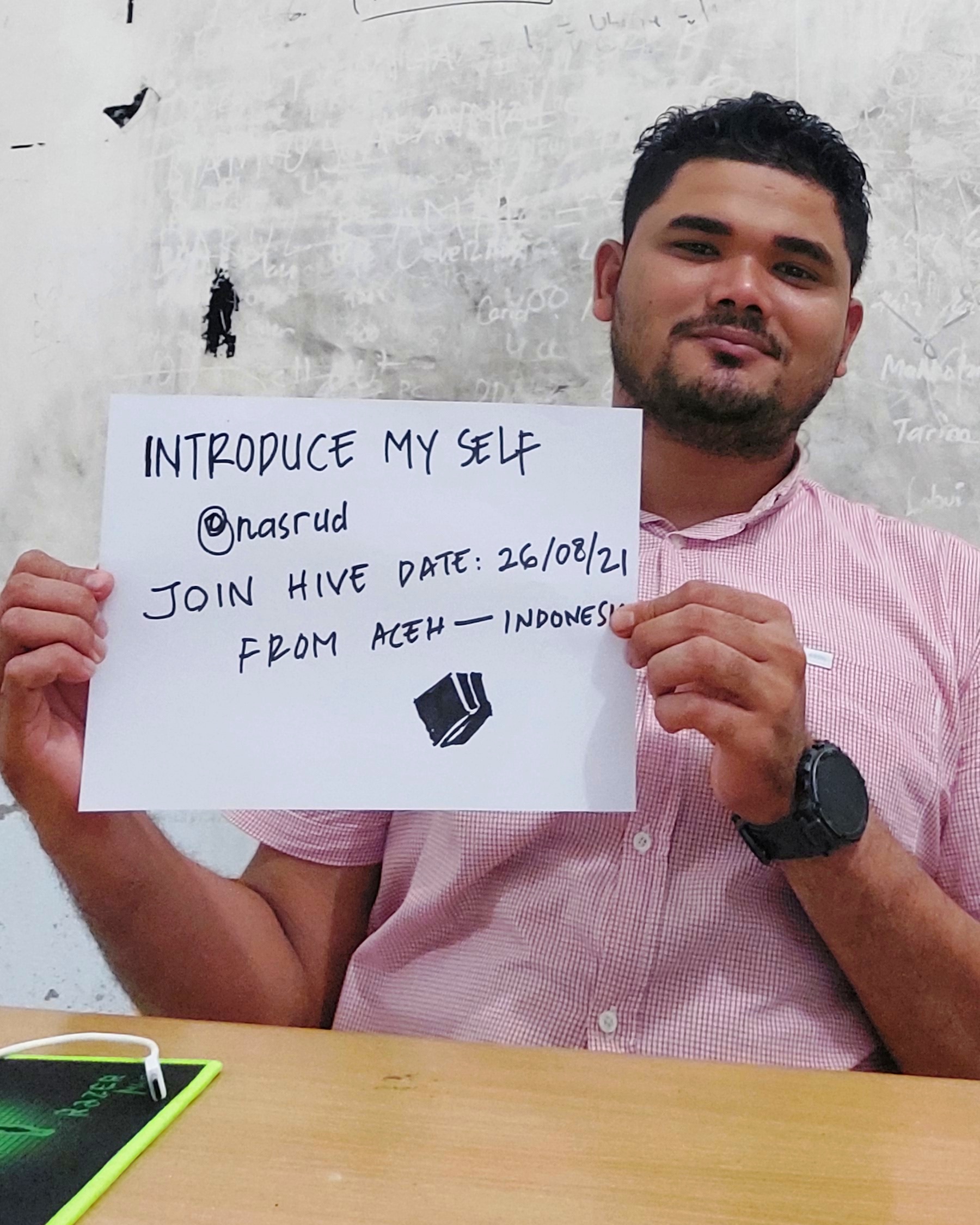 My name is Nasrudin. Many call me Nas. Born in a remote village in Pidie District, Aceh. I work in a private company engaged in telecommunications. Or more precisely at the Tri provider as the Operations Manager of a special company for the Aceh Branch. Regards @nasrud
---
---