Fascinating Insects | Attractive Gem Beetle
Hello Everyone
Insect lover in this community. How are you today?. I hope you are all well.
Now I will show you all one interesting type of insect. He is a type of beetle that has a beautiful and impressive color.
Here I display it in a semi bokeh photography view. I think so. And this beautiful beetle looks even more stunning in a photo shoot like this. But that's not something we need to discuss at length. Here we will discuss about this beautiful beetle.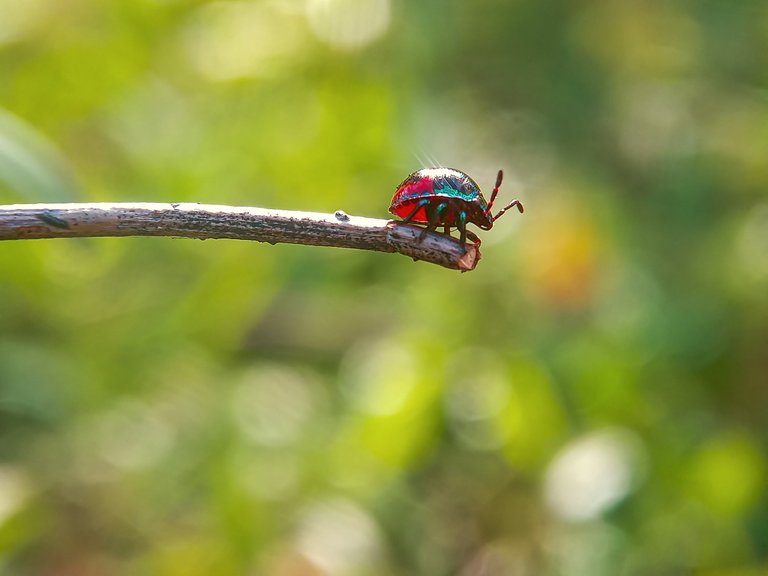 ---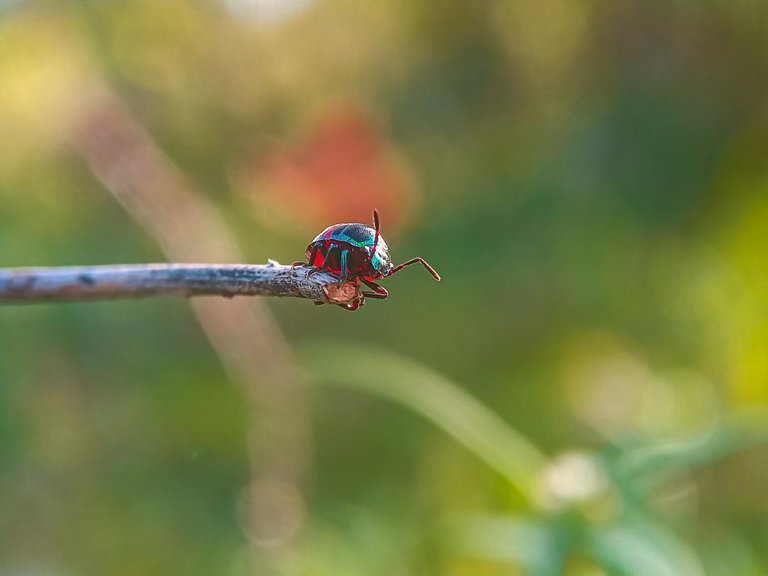 ---
In nature, there are so many types of beetles, there are many different colors, shapes and sizes.
There are also beetles that have only one color, for example, green, brown, red and so on. But the beetle that I show you, it has several colors at once.
This beetle has a mixture of colors in between. Red, green, black and gray. But the beetle that I photographed is very small in size, so it's a little difficult to find it in the open.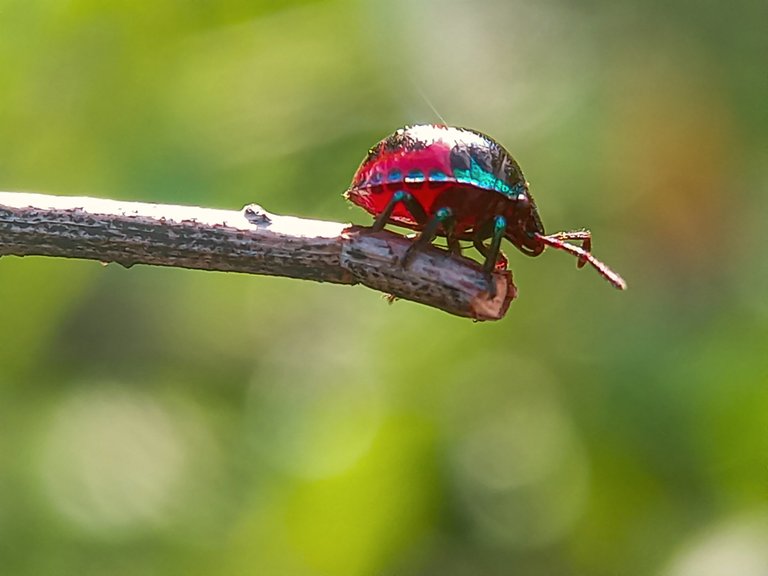 ---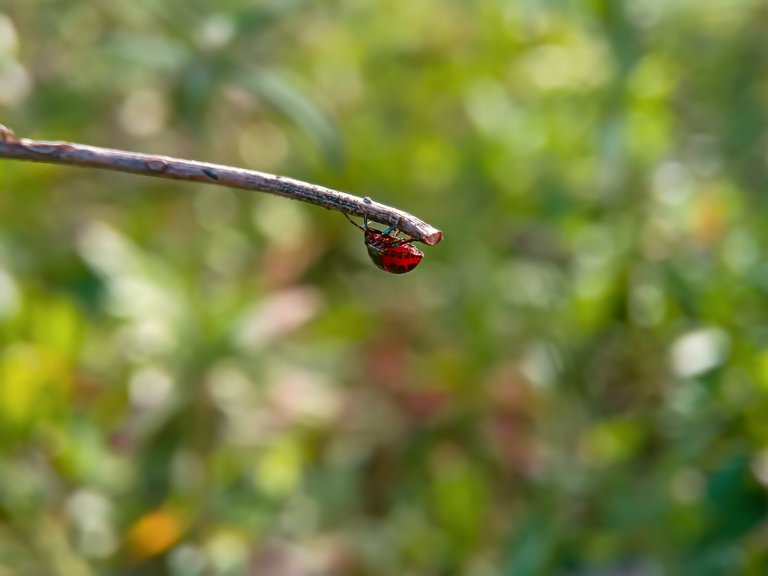 ---
We call this beetle here the jewel beetle. That's because this beetle has a beautiful color and shape like the gemstone. But the main thing that is based on the first name of this beetle is because of its beautiful color like the first beautiful.
Small and beautiful, she also has two antennae in front that serve to detect enemies as well as detect food. This means that it has a great built-in tool that has several functions.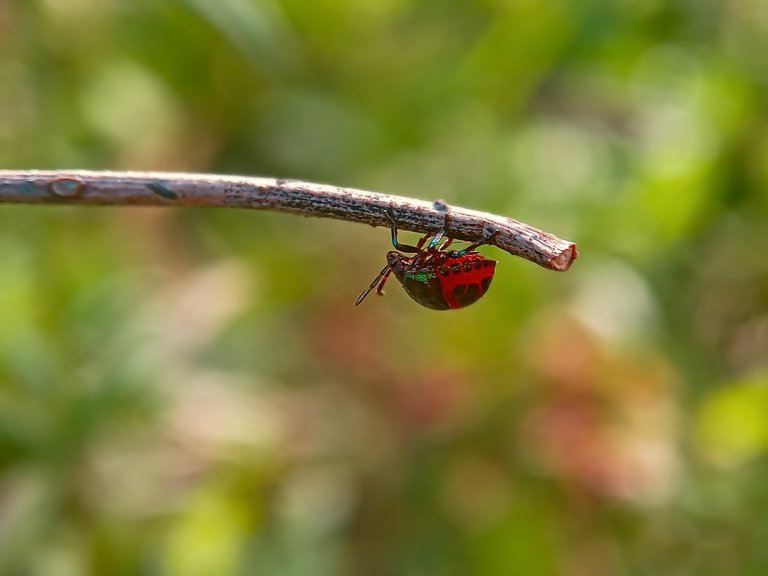 ---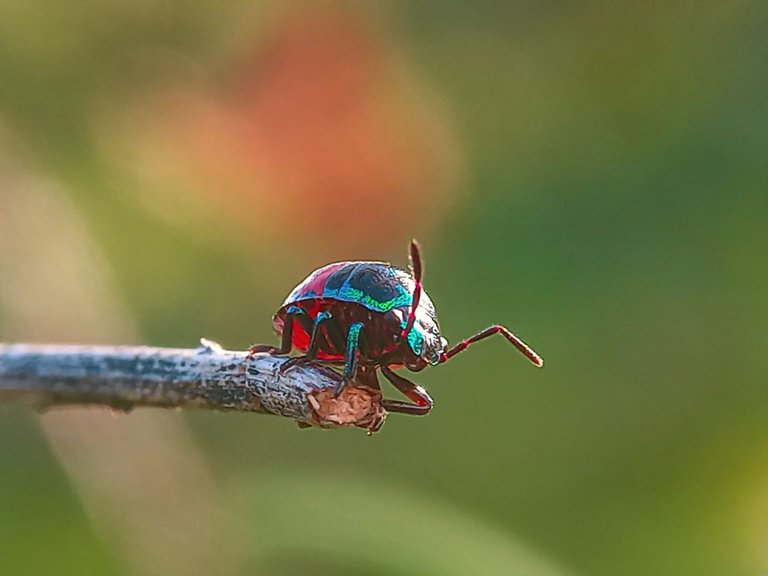 ---
Gem beetles also belong to the family Scutelleridae,is a type of beetle that has a shield on its back. Below I also include a scientific classification related to this beautiful beetle.
Scientific classification

| Kingdom | Animalia |
| --- | --- |
| Phylum | Arthropoda |
| Class | Insecta |
| Order | Hemiptera |
| Suborder | Heteroptera |
| Infraorder | Pentatomomorpha |
| Superfamily | Pentatomoidea |
| Family | Scutelleridae |
Those are some photos of gem beetles that I have captured and show here, also with a brief description of them. Hopefully it can give us additional knowledge about the interesting diversity of beetles.
Thank you all for stopping by. And see you later...
---
| Camera Used | Samsung Samrtphone |
| --- | --- |
| Category | Insect |
| Location | Indonesia |
| Original Picture By | nasseir |

---
---