Some Unique and Interesting Types of Insects
---
Hello Everyone
Fascinating Insects community friends. How are you all today?. I hope you are well and having fun too.
Today I will show you some types of insects that I managed to photograph. There are four different types of insects, each of them has its own uniqueness and of course they are all interesting for us to see and we know about them all.
Altogether I have about 13 pictures of these 4 types of insects. It is quite challenging to photograph all these insects, because they are all very sensitive to our movements. But it was not a significant obstacle, and finally I managed to aim at these four types of insects.
The first is The Celyphidae, or often called the blue beetle fly. This insect gets two names at once, beetle and fly. That's because these insects are similar to flies and also almost exactly like beetles.
There are also insects of this type that are brown, black, gray and blue as I show here. The interesting thing is, this insect has two horns on its head, it is also very small, even smaller than the size of an ordinary fly.
Here are some pictures of the blue beetle fly.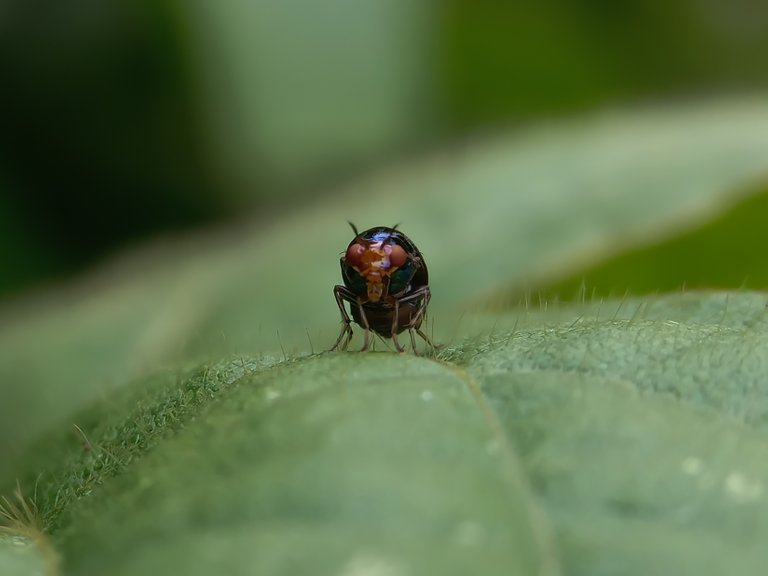 ---
---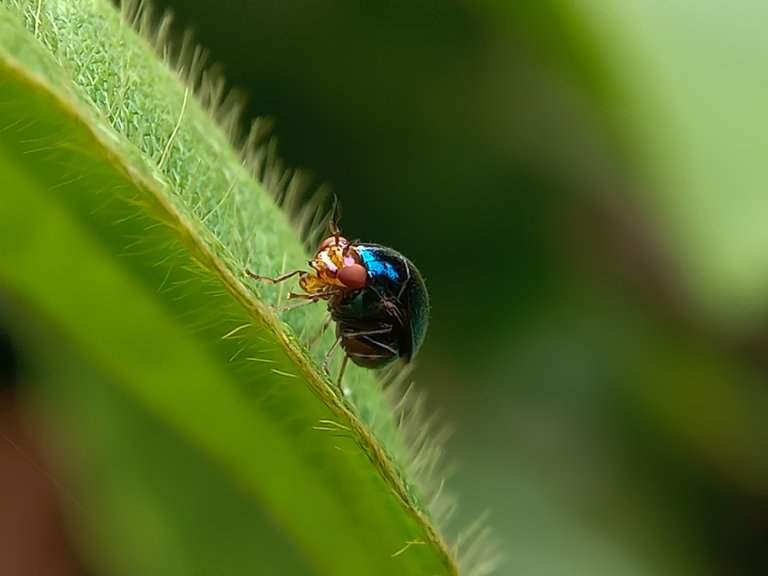 ---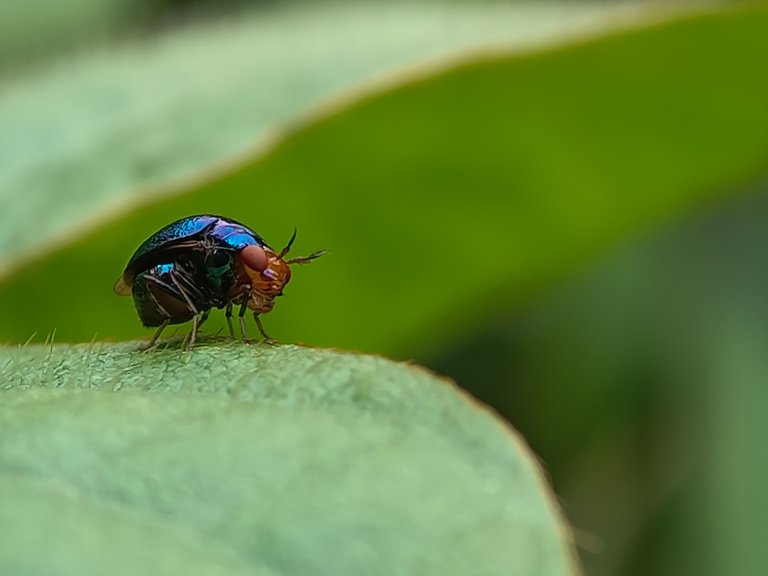 ---
The next is Rhaphigaster nebulosa, or also called insects Bedbugs. As with other insects, these insects have various types and also different colors. Bed bugs are the name for these insects, by the way. This insect has a pungent and pungent odor.
For farmers, these insects are considered as plant pests that can damage various types of agricultural crops. What I managed to photograph today is a yellow bed bug with a slight mix of white and black.
Below I show four photos that I managed to capture from these bed bugs.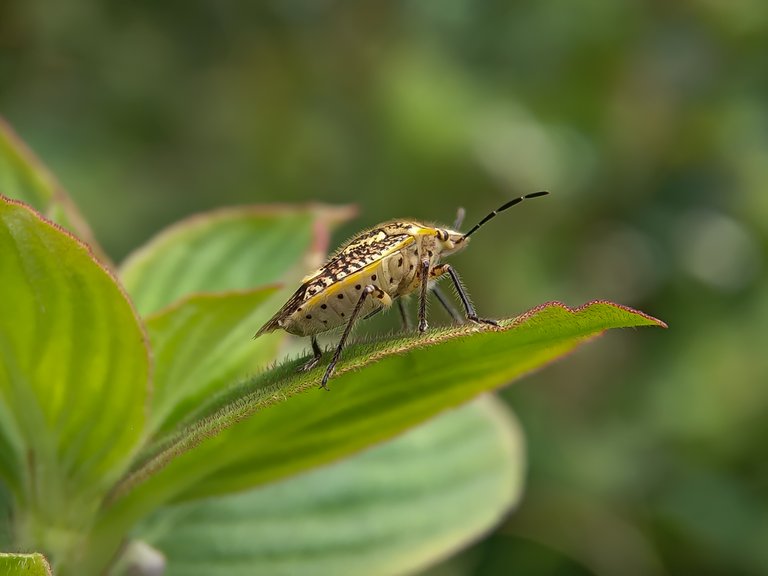 ---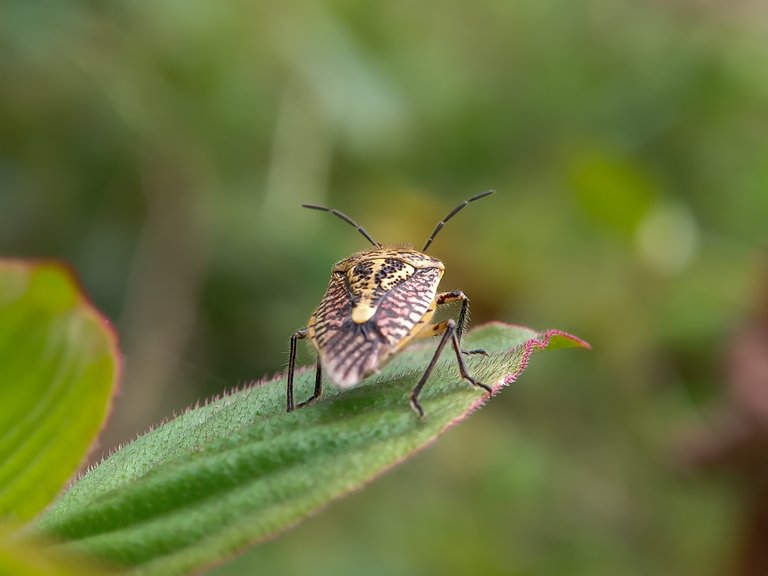 ---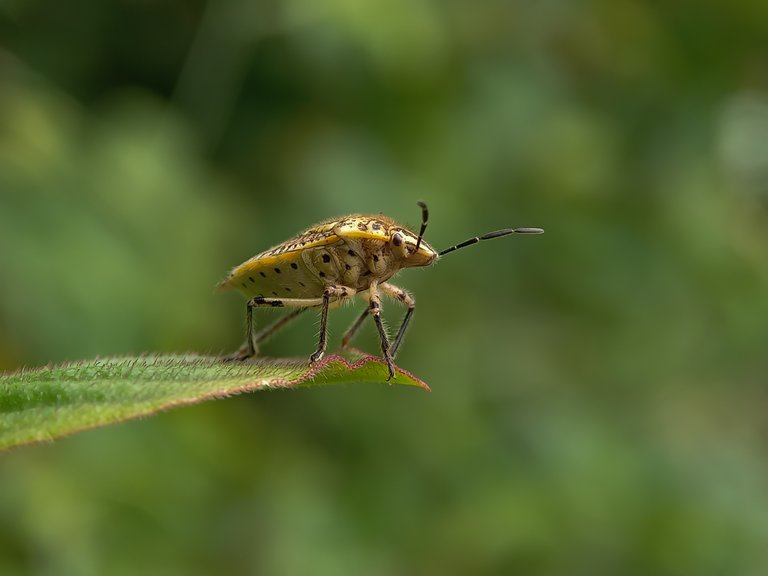 ---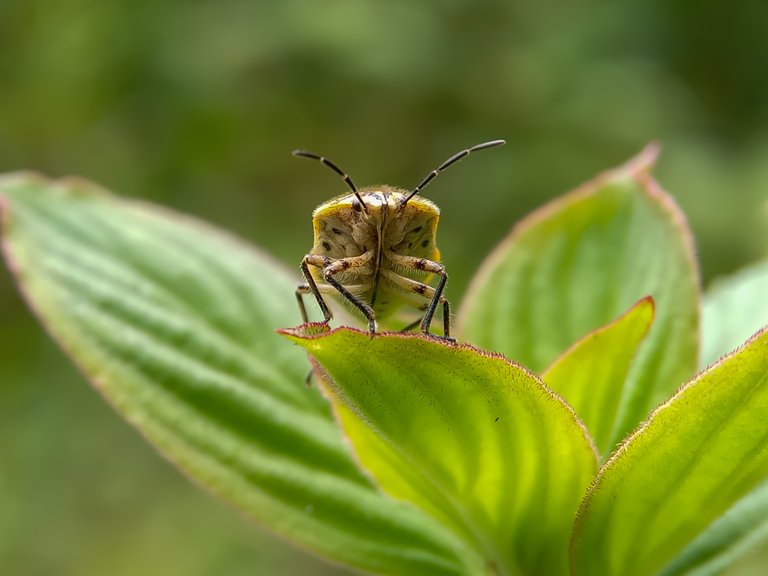 ---
The third is blue fly, or in scientific language this fly is called Calliphora vomitoria
Blue flies have a larger size than house flies, quite easy to identify because they have a bright blue color. It's the same with house flies, even blue flies are, flies that love carrion and everything rotting.
Here I only managed to capture two photos of this blue fly. I have a closer shot of the head. Come see.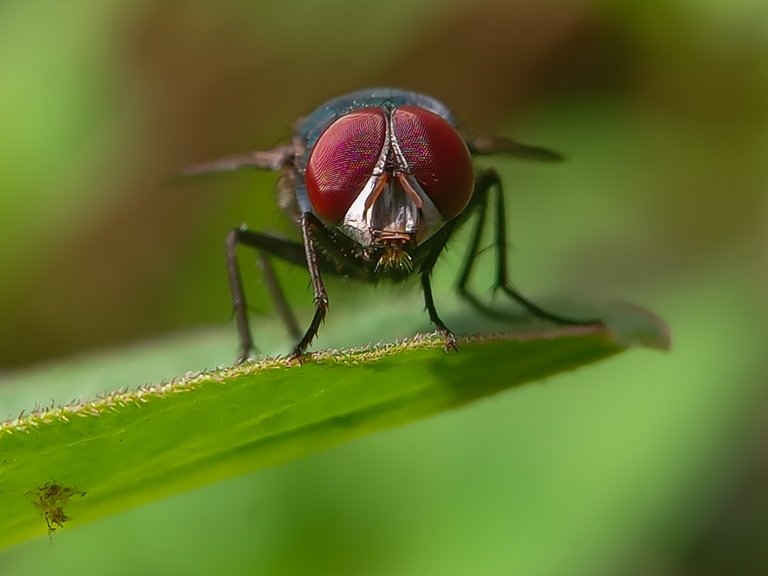 ---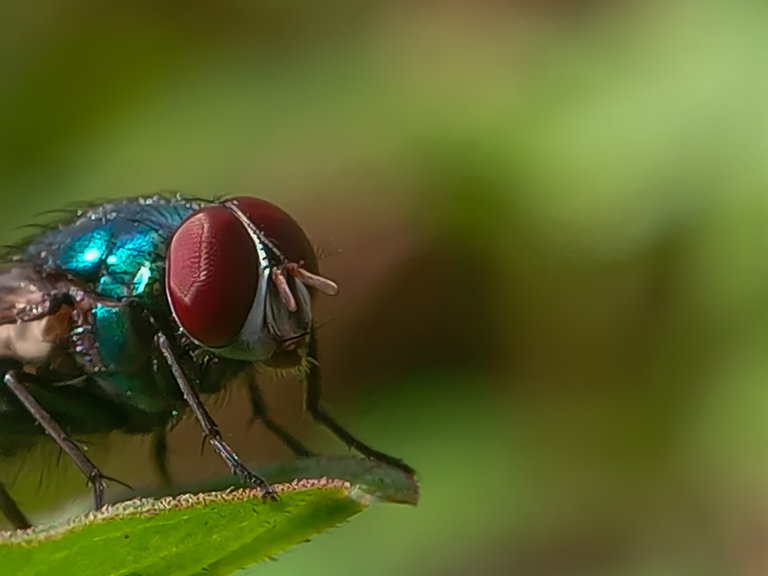 ---
Coccinellidae is a type of beetle that is very small and also has many colors, or also called Ladybug. Here I got this little beetle which is a faded orange mixed with black, I hope next time I will find a red one.
I have three pictures of this little and also beautiful ladybug. At the time I photographed it, this beetle was in the leaves. It is quite difficult to find because this beetle is very small, if you want to find it, you have to look more closely at the leaves of the tree, otherwise you will definitely pass it.
Here are the three photos that I managed to capture of this little beetle.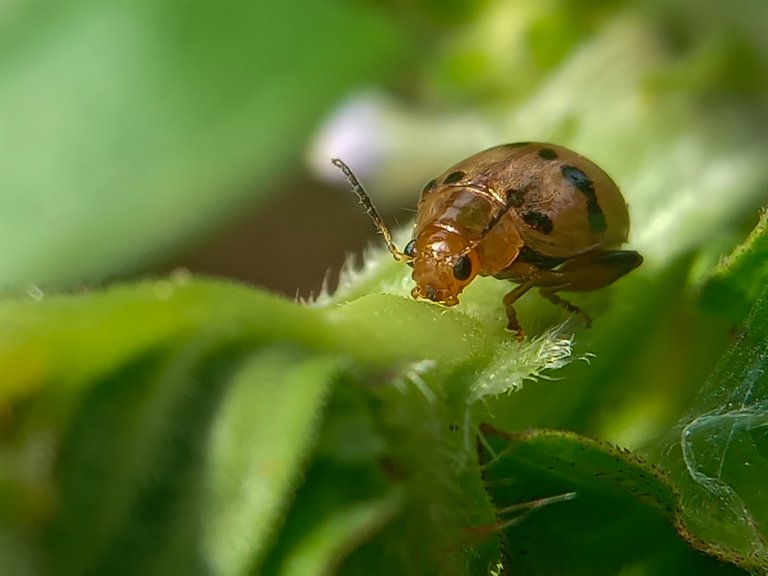 ---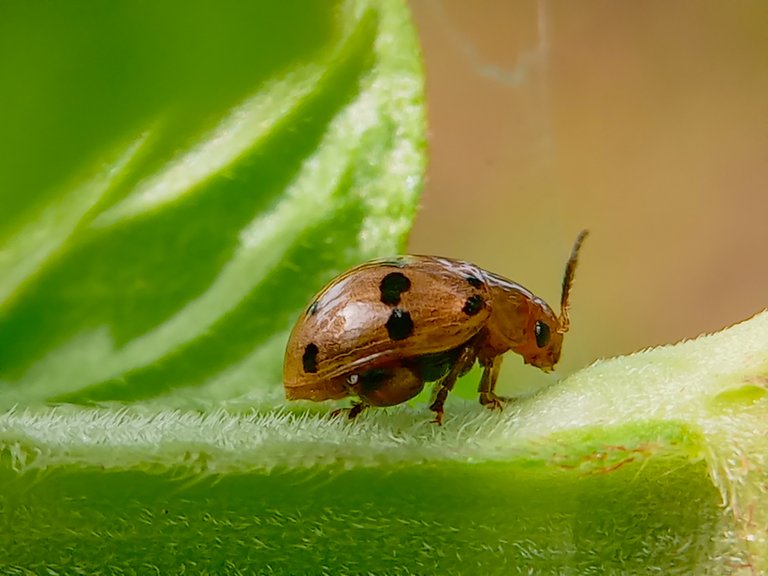 ---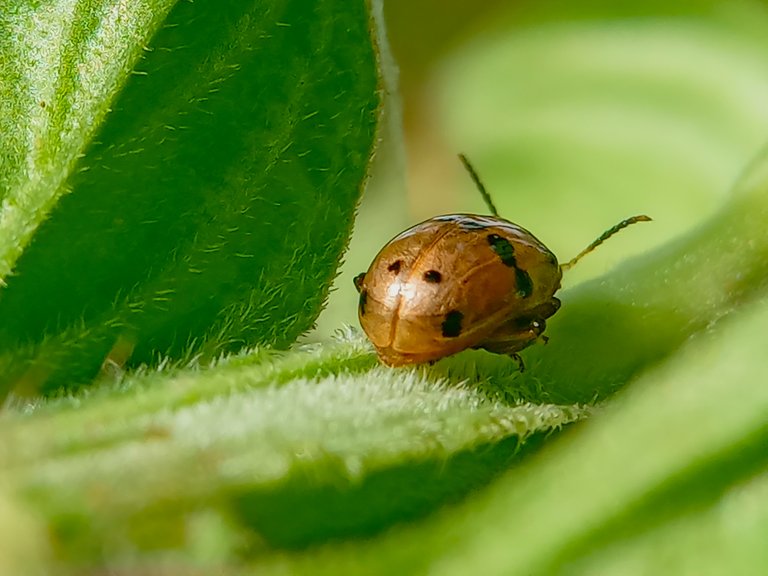 ---
Thank you for your free time for stopping here. I hope you all enjoy what I show this time. See you again in my next post about other interesting insects.
| Camera Used | Samsung Smartphone |
| --- | --- |
| Category | Insect Photography |
| Location | Aceh-Indonesia |
| Original Picture By | nasseir |
---

---
---
---