Hide behind the Mask - [BlockchainPoets Weekly Prompt - The Mask]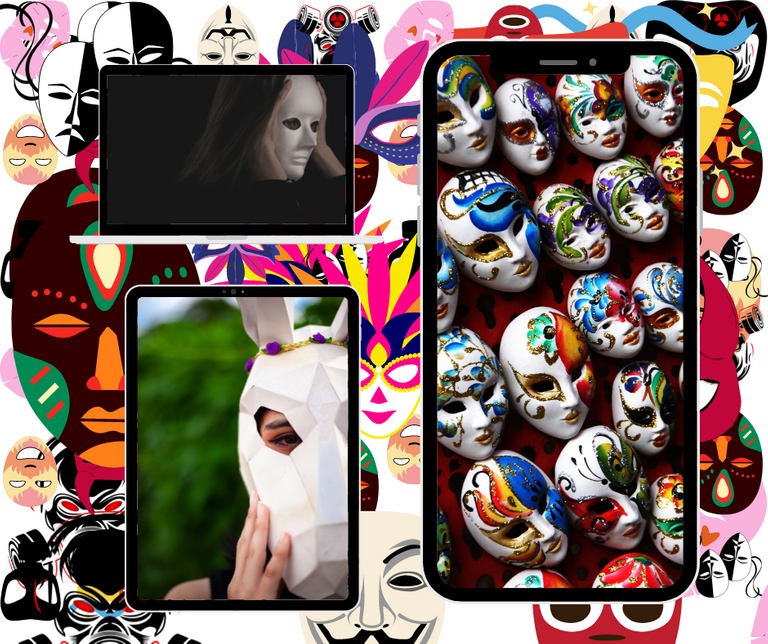 How many faces do you have?
How many masks do you need?
Why do you hide behind a mask, and not show the real you?
We are all afraid that people can see the real us.
Afraid to be judged, rejected, or criticized.
Don't hide behind the mask, take it off.
Show the real you,
do not hide behind the technological mask,
your laptop, tablet, or phone.
Don't use the trendy mask,
they constantly change, they just get better,
they are still here.
From MySpace to TikTok,
and everything in between,
you can't hide forever
the mask will fall.
Do you think you are better than me, because of your pretty mask?
I fight my demons with my head high,
Just me, myself, and I.
Take it off,
show who you are,
say those words,
and face the world…


Banner and picture created by me, using Canva
---
---