The Strength of the High Priestess and the Man that is her Mirror.

This piece of writing does not have any tarot intention or card reading. It was created as a writing exercise in my "Women Who Write" group.
This exercise consisted of using the card pictures as tools to create a story, the facilitator only had these cards as a tool for this exercise
---
The Strength of the High Priestess and the Man that is her Mirror.
---
The Strength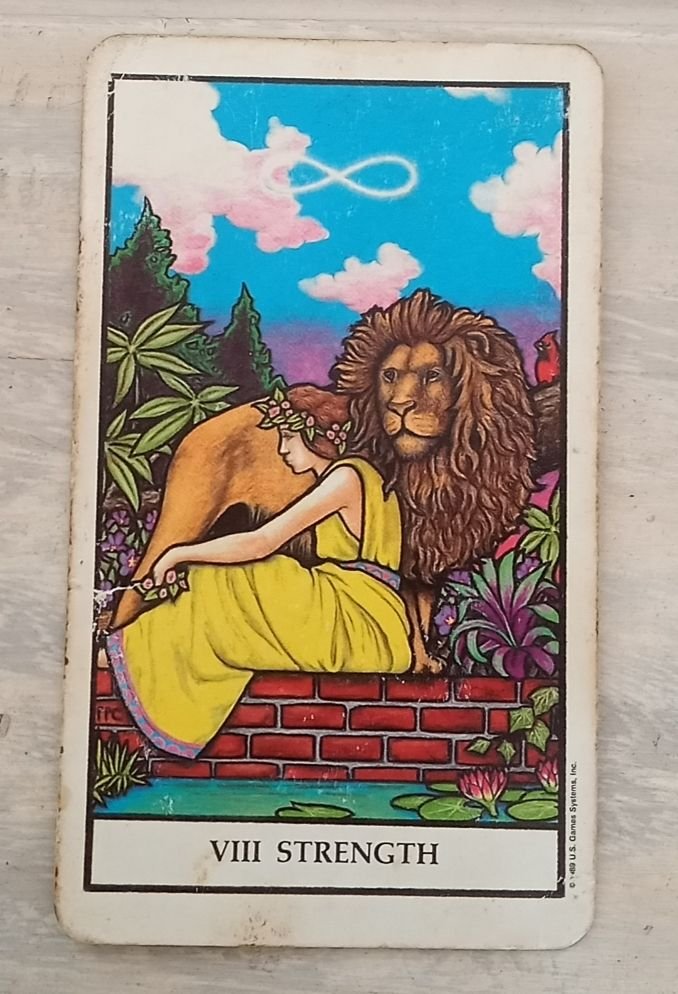 The force that moves you, that drives you, the one that takes you forward.
Don't stop, keep going.
If you fall, get up again.
There is a lion inside of you.
Stalk.
You're looking for the perfect moment.
You are the queen of your jungle.
"In the day that begins; roar".
Scare them with your strength.
Intimidate them with your confidence.
---
The High Priestess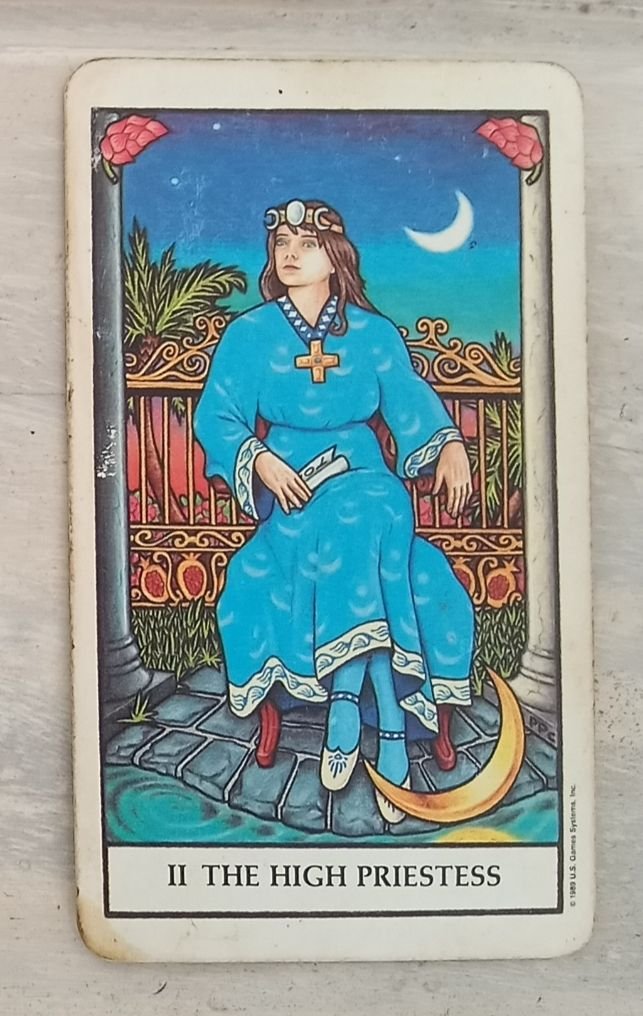 You are wise, you know who you are.
You know where you are going.
You acknowledge your past, and what you learned from it.
Your best school is yourself.
They admire you for what you have done; for where you are today, and for what you know.
You're smart. Use it always.
---
II
The man that is her mirror.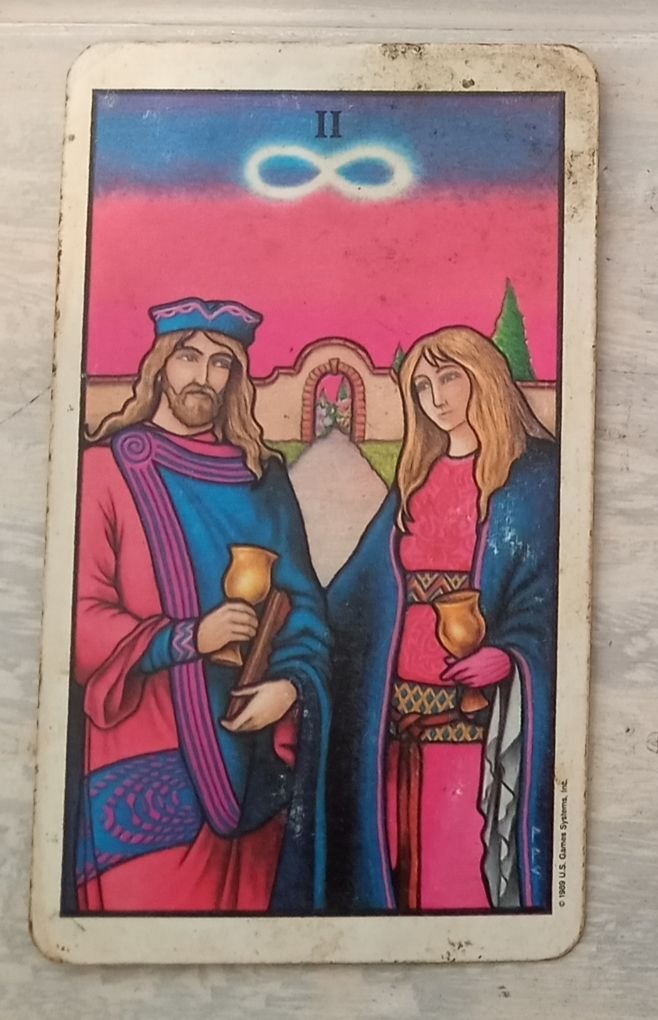 Who are they?
You and who else?
Why do they cheer?
They have met face to face.
They see each other eye to eye, not over the shoulder.
They toast, but what's in their glasses?
Their clothes look alike.
Are they a couple?
Are they married?
You and who else?
Who is he?
---
The Strength of the High Priestess and the Man that is her Mirror.
Sitting on top of her palace, there she is with her solitude.
The priestess watched the sunset behind the mountains surrounding her kingdom. Everyone followed her when she started talking about revolutionary ideas.
But her strength and courage brought her sadness and loneliness.
Together with his companion a big little lion she imagined who was that man who kept appearing in her dreams.
She knew who he was, but she didn't understand why he was there.
Their clothes matched as if both were made from the same roll of fabric, their glasses were filled with delicious wine.
But why there is a toast? What is the occasion?
It made no sense to her. She was free, untethered, free as the wind, like a bird flying through the world.
She does not understand why this man appeared in her dreams. It was hard for her to understand that he was her mirror.
Maybe she is finally ready to let down the walls that others have built around her, walls as high as the main tower of her kingdom.
Walls that she didn't build, that were built for her.
To keep her away from others, walls that others have made so as not to hurt her,from their dark desires, to not drove her away. They thought that her white soul would die of pain.
They thought that by taking her,she would become weak and would die like a rose.
Who is the man that is her mirror, who dresses the same as the priestess, who is alone in the high tower of her immense kingdom next to her little cat who dreams of being a lion?
---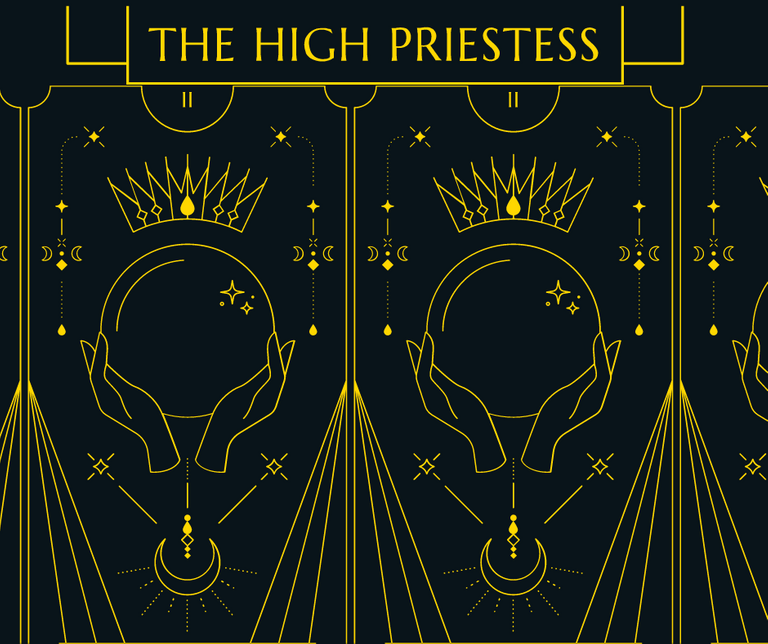 ---

The Banner and picture were made by me using CANVAS.
Card pictures were taken by me using OPPO CPH1923
---
---