Help! Where the heck do I start ?

I've had to join both the gardening and homesteading communities tonight as I beseech thy sage-like assistance and advice...
My house and the wife's clinic is now finished and liveable. The clinic will have a soft opening at the end of the month and for the first few months will most likely be spending the week down on Samui before trekking the 550 miles up to Bangkok on a Friday night so se can keep on her cases up here. There are still endless little jobs to do indoors but nothing major that can't be done on an ad-hoc basis so now it's time to turn my attention to the outside.
So the situation is this; Its a fairly rectangular shaped plot of land of just under 4 acres. Upon it now sit two houses, side by side at the front. Our house and her sisters house and as she lives in Scotland, its where the parents live.
My initial suggestion of building a 12 foot wall between the houses, topped with razor wire, CCTV and armed Burmese migrants in an attempt to keep the in-laws at bay didn't pass the planning committee of 1 so new plans need to laid.
In all seriousness, and despite my love of big projects and my excitement at getting started, I'm feeling genuinely overwhelmed and in turmoil over how to kick this all off. Budget of course, is also an issue.
My thoughts so far are as follows; I need a drive way which comes in through the front wall where the gap is and will stop at the bottom of the wheelchair ramp as I have just been told, I must have a designated disabled spot as part of my clinic licensing requirements. This will probably be edged in brick and the surface will be fine gravel over a weed prrof fabric and polythene to let the huge torrents of water run off and onto the street. The land has a slight slope and we're at the bottom! This drive will also extend down the side to gie me vehicular access to the rear where I want a garage which will really be a workshop and mancave. If you see the wife, please don't mention this part!
I also want to grow veggies around the back so I guess I'll need to create some raised beds and fill them with bags and bags of the soily, composty, peaty stuff they sell cheaply at the garden centres. The ground here is 85% sand and apart from coconuts and weeds, appears totally unsuited to growing anything of use.
Further back the land is completely uncultivated and is practically virgin forest, full of snakes and other bitey things so I've no idea how to attack that looking well into the future.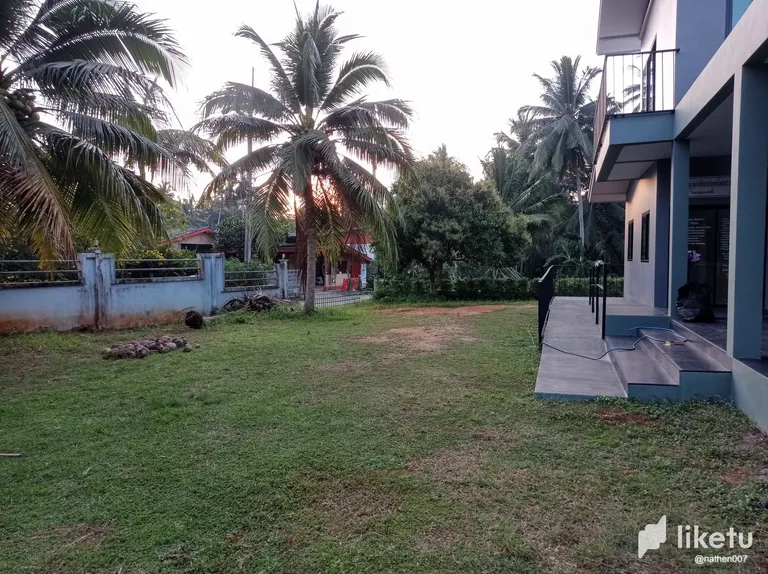 The easy part. A driveway but I'm not going to get away with covering the whole area! Notice the fallen coconut tree...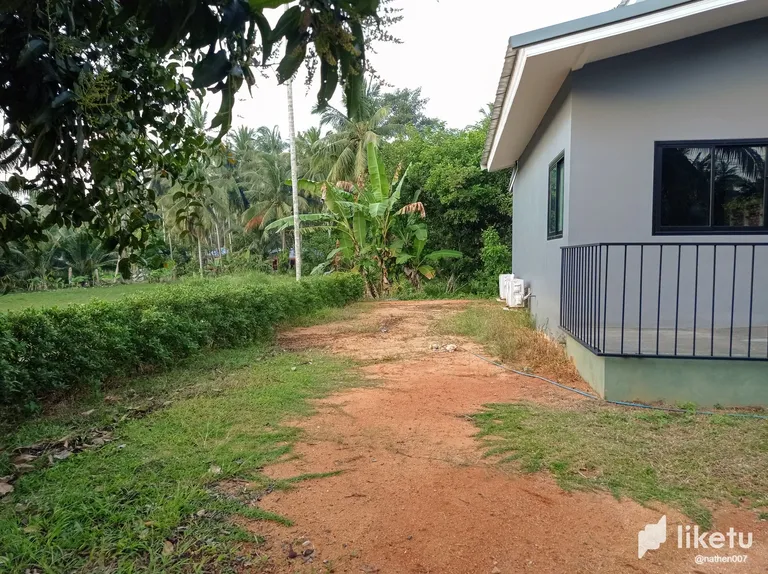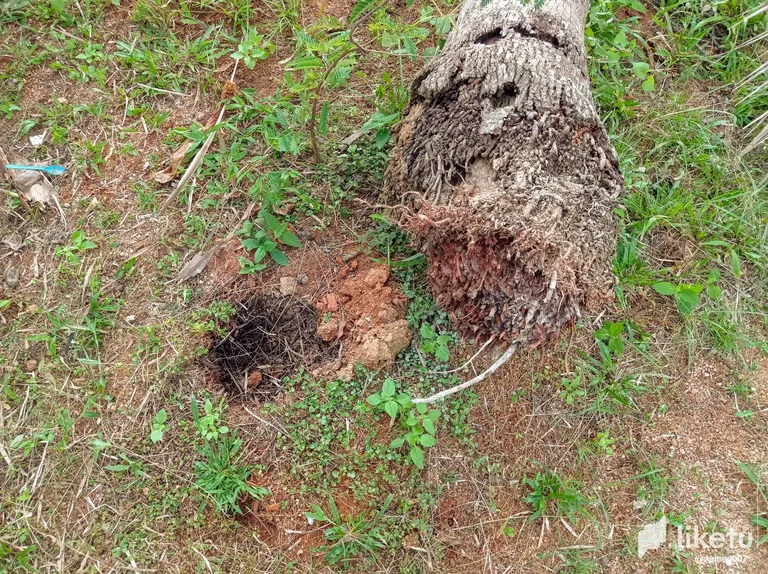 ...which blew over in what we in the UK would call 'a light breeze'! See the tiny hole it came out of? Coconut trees must be the wimpiest trees in the world. I've still got to burn and chop it up though. More bloody work!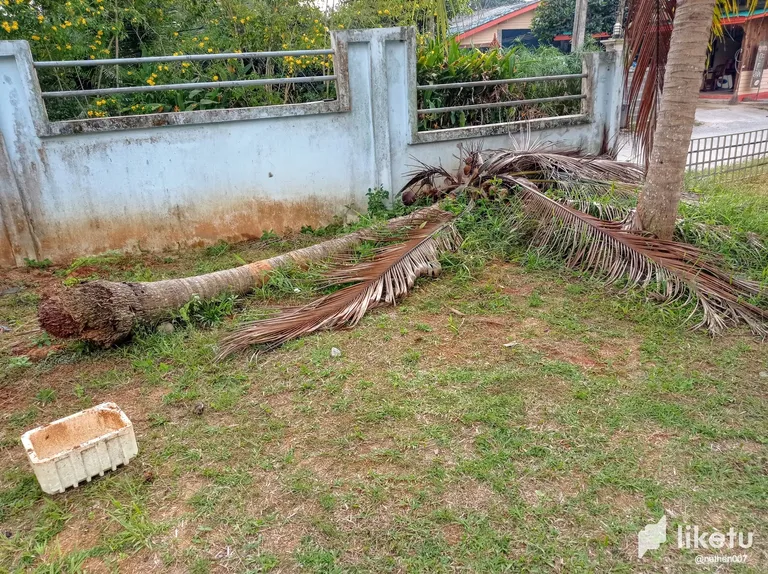 The wall will also need sorting and a nice border creating. I keep digging out shite the scruffy builders left behind every time I go in for a session with the strimmer.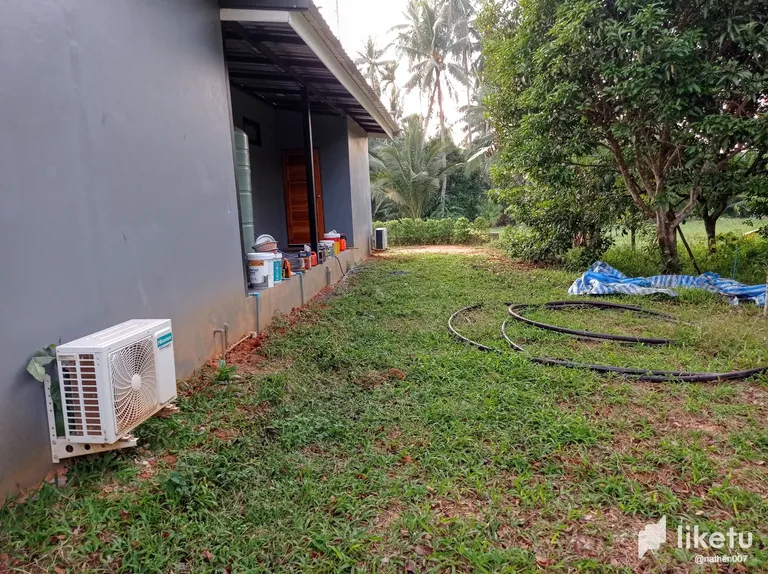 Because the house was built too high, I had to infill around it with hundreds of tons of sandy soil and also need to put a concrete boundary path around the edges.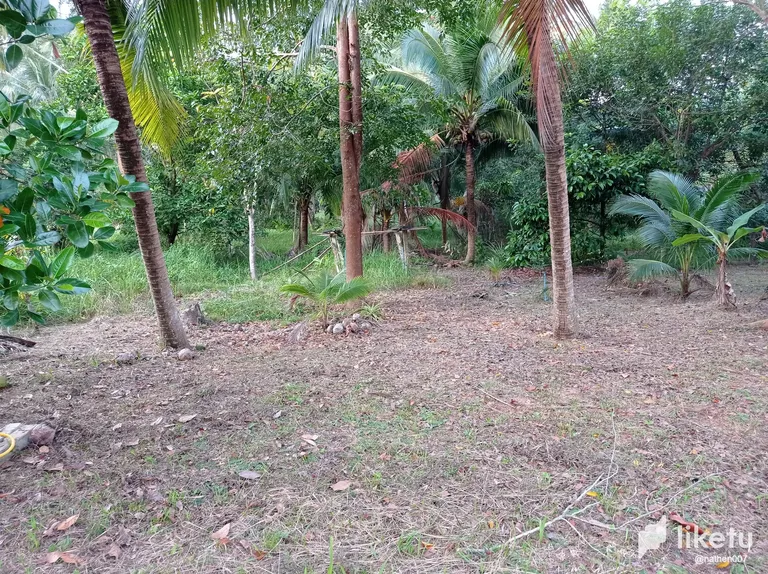 A few metres back to the rear, the land is fairly flat and gets trimmed back, the soil quality is terrible.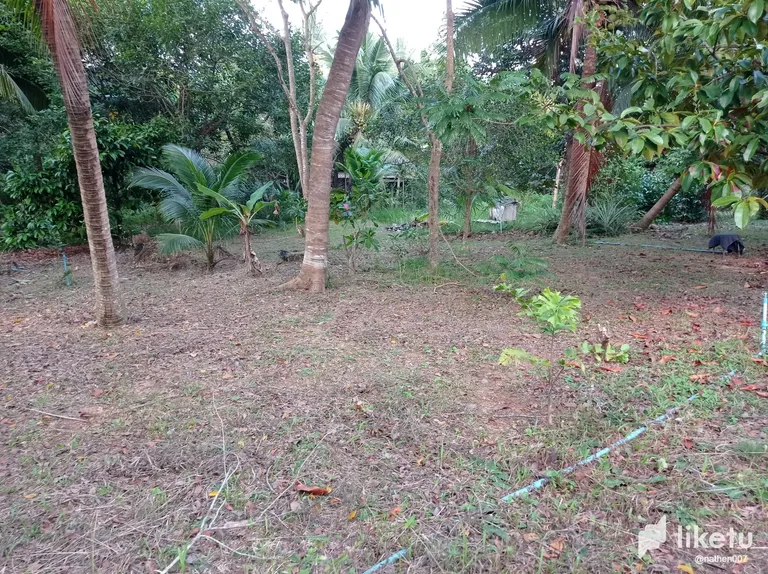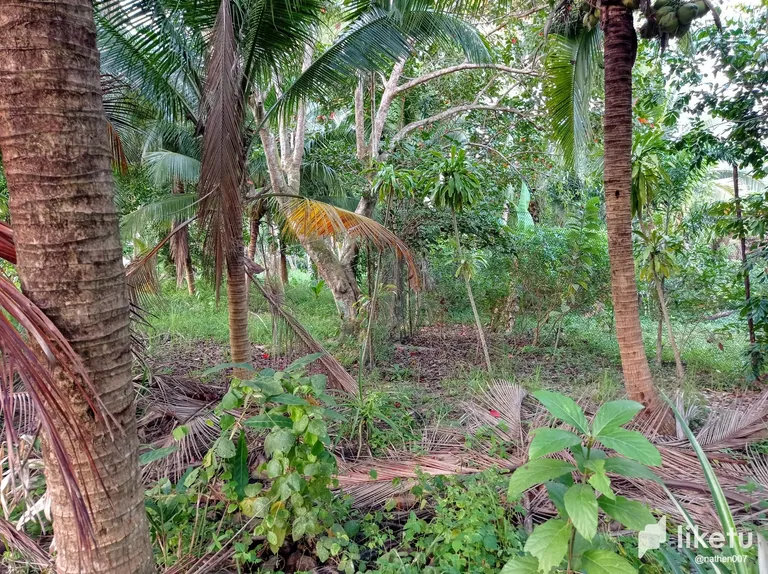 Peering through that lot, somewhere in the distance is the rear boundary marker but heaven knows where. I've never even tried to hack my way through to find it.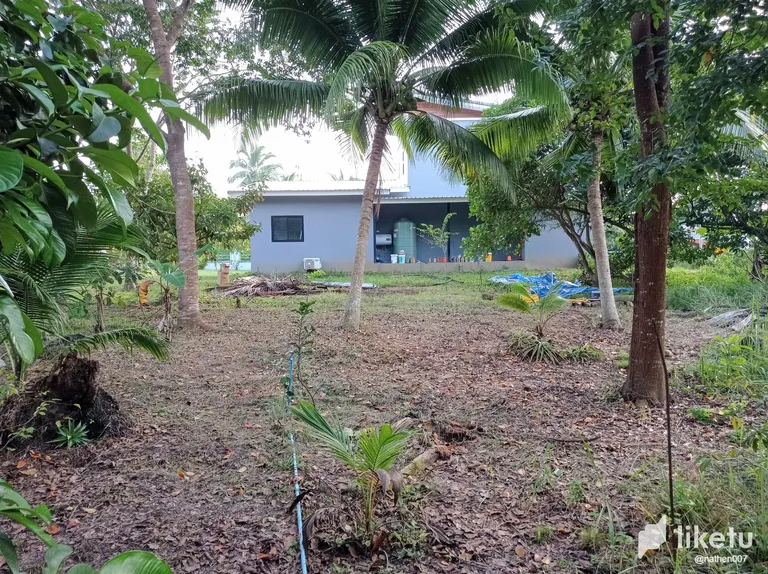 Every chance they possibly get, new coconut and banana trees try to sprout up at ridiculous speed. More to be chopped down and dug out.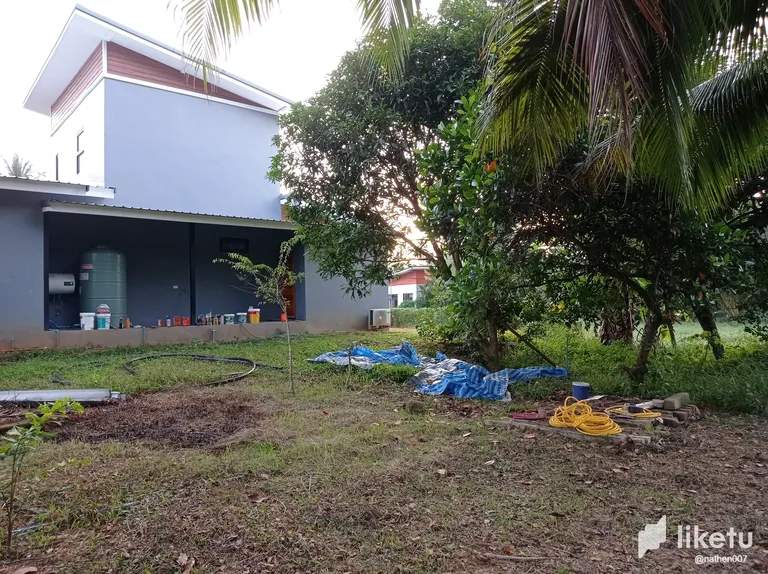 Not sure whether to build a retaining wall here and level the land to the house. Might be a big job for little benefit other than my obsession with neat and straight!
So come on, please guys. You're the experts. What would you do? Where would you start? I need to be constantly motivated to keep at it and I'm at a loss. Please look through the photos and tell me your thoughts.
Thanks in advance.
---
For the best experience view this post on Liketu
---
---