Nathen and the Technicoloured Tyre Shop

Another week and another mechanical monster that needs attention. This time it was the turn of my big scooter that needed a new tyre on the back. I decided that slicks have their place on racing bikes on dry tracks but on the rain sodden streets of Bangkok, perhaps a little grip might come in handy to stop me ending up under the wheels of a bus!
Tyre wear has been pretty good to be honest, I've covered almost 30000km on these tyres, mostly with with the wife on the back and so I couldn't begrudge the old girl some new rubber; the bike, not the wife, so this time, it was a visit to our local motorbike fixing shop who we knew would have the best prices and could do the work while we waited.
No free ice cream, lunch or fancy coffee this time, but we did manage a tiny bottle of water.
Bike shops like this are on every small street in Thailand so no matter you live there is always one on your doorstep. If you need recovery services, there are always motorcycle taxi drivers who can give you a push by riding their bikes close to you and pushing you along by sticking a leg out and pushing your passenger footpeg. A bit of a hairy experience but its never far. Its also embarassing if you need the push due to you running out of petrol as I once did and had a whole gang motor cy mafia taxi boys taking the piss out of the red-faced ferang!
Why shops like this embody 'Thainess' is the make do and mend culture here. Very rarely do things get thrown away, there is someone here who can fix anything, and if things are no longer fit for their original purpose, they get upcycled into something else. See the picture of the wonderful stool fashioned from old brake discs. They'd also made a bigger one from old rims and rebar but forgot to get the picture.
The other way this place embodies 'Thainess' is in the colours. Thailand loves colour. There is a colour for each day of the week and the royal family have their own individual colours. People paint houses in shocking colours for various reasons such as bringing good luck, or frightening ghosts away and here too, you could buy any spare part you liked, as long as it wasn't black!
The 'sarbs and scoy' (youth biker hooligans and their molls) spend all their drug dealing money on buying these neon, shiny, fancy aftermarket parts for their old street racers. Might as well look like a twat as well as acting like one I suppose!
I however, just wanted a new tyre. Funny thing is on these scooters, the back wheel is an inch smaller (140/70 14) than the front (120/70 15) but I'm not sure why it would be so but what's more understandable I guess, is that the back tyre is a little wider.
The original Pirelli or a Michellin, which I'd have bought was twice the price of a Chinese imported non OEM so having the wife with me, wasting my time arguing over the mileage, safety and handling advantages of the French brands was going to fall on deaf ears so IRC Tire Company of Nangchong it was! Forty quid compared to Eighty quid for the Pirelli and she still nearly had a heart attack. The tyres on the little scooter cost under a tenner each.
It took him just twenty minutes before the tyre was on and all balanced up, a quick scan of the QR code to pay and it was job done. It will be a few days before we ride it again as the wife is now in full-on save rubber mode but I can live with that, as I have a wonderful, 1200 mile round-trip to Samui to do at the end of the week. SOLO!!! :-)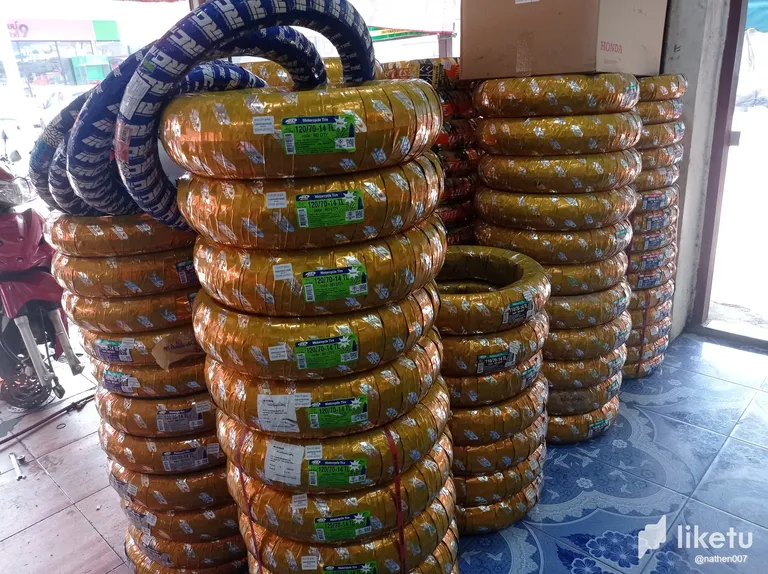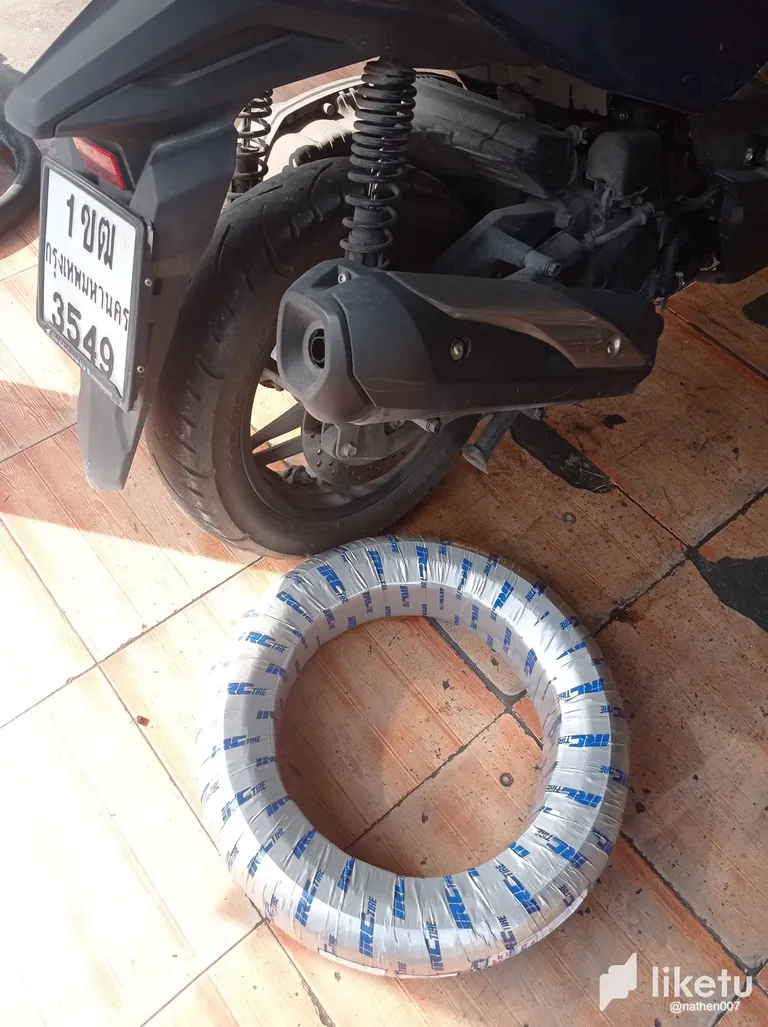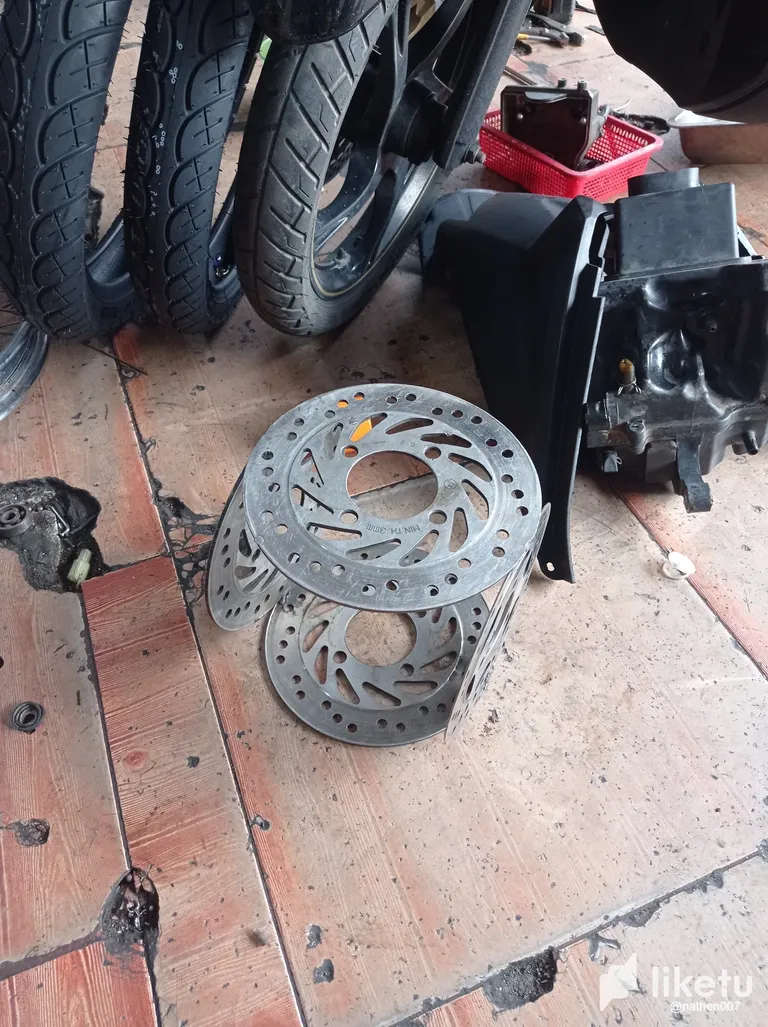 These little stools made from old brake discs were brilliant and the perfect height for working on bikes. As you'll see from the next pic, they also had another hidden benefit...

...which was due to the height of the stool, there wasn't a arse crack in sight!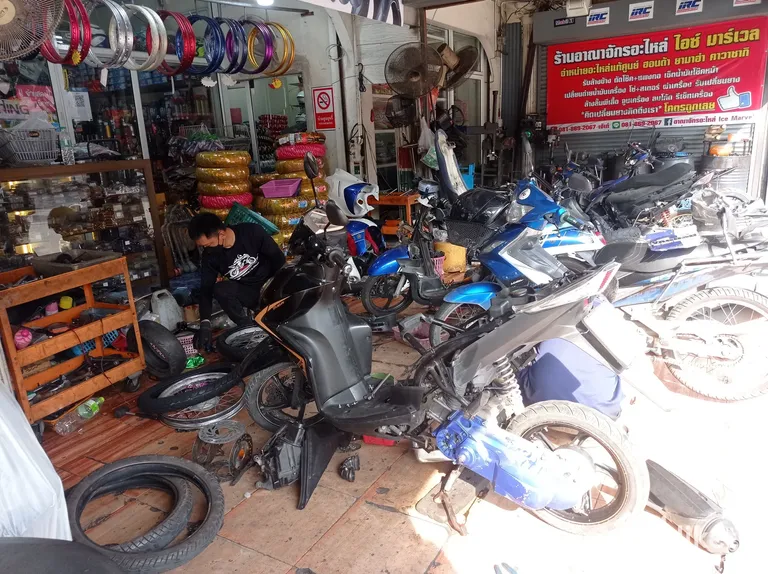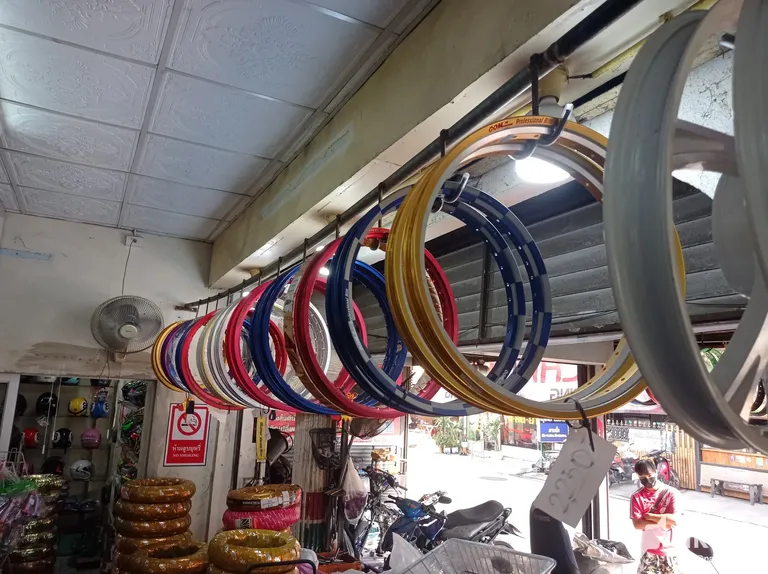 For the knob head bikers, rims in all colours. The kids who race on the street usually put smaller diameter wheels and tyres on to get better acceleration.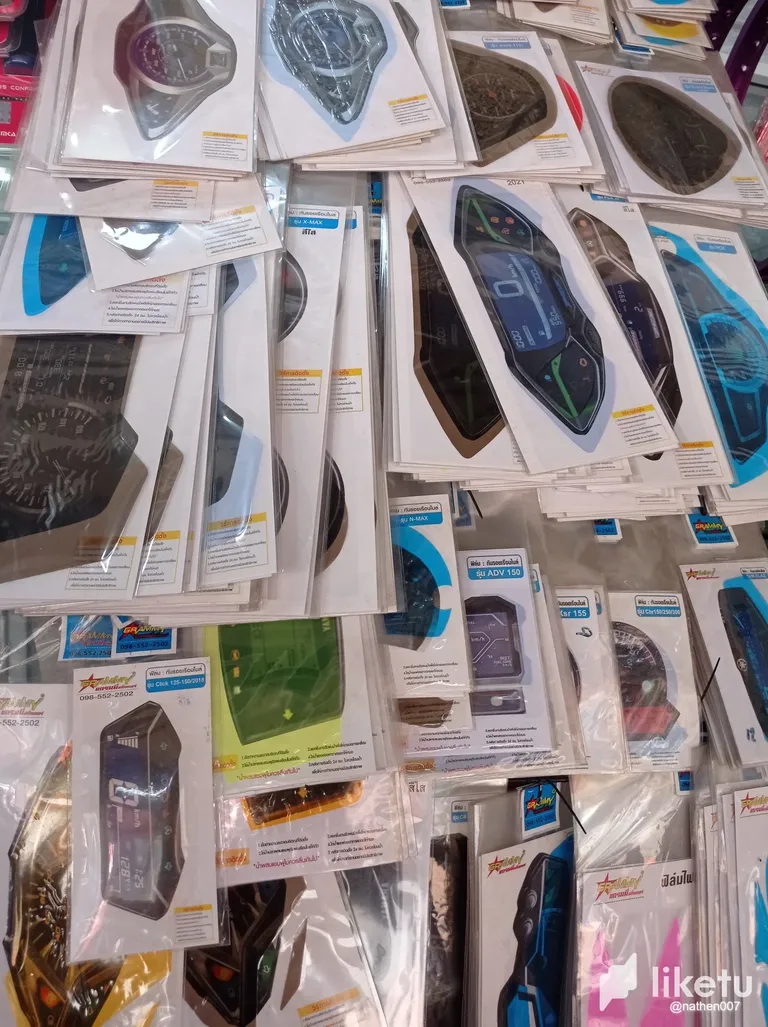 Replacement instrument covers...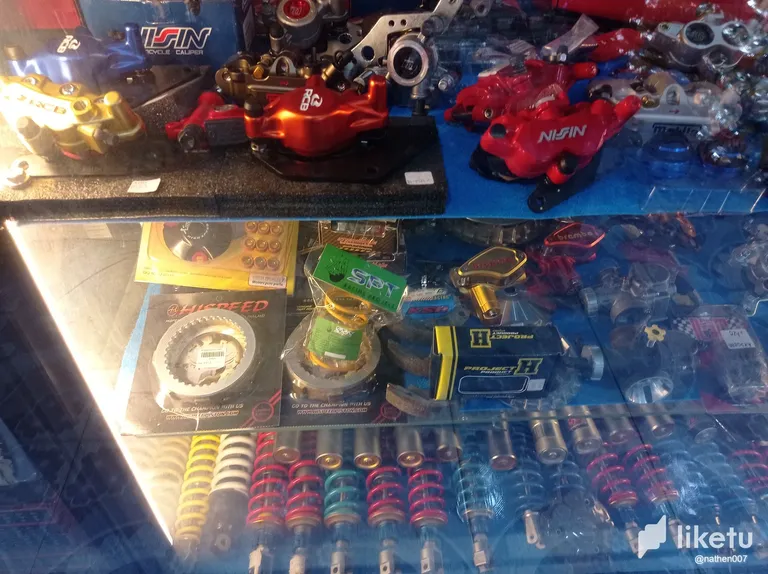 When you get your pink rims on, you'll need matching springs, shocks and brake calipers.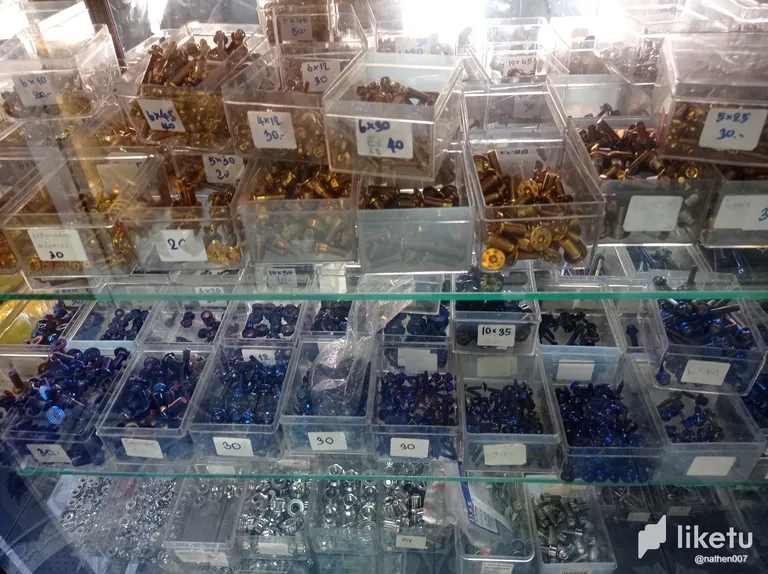 The place might have been a messy, oily wonderland, but they certainly knew how to organise their screws! This really appeals to my OCD and is definitely my favourite photo!

Adjustable shock are very necessary depending on the amount of pot holes on the regular roads you ride on!


Until my next riveting post, thanks for reading and best wishes.
All pictures were taken by me and it's added to the ever wonderful @pinmapple in case you're in Bangkok and need your bike sorting!
[//]:# (!pinmapple 13.88445 lat 100.60703 long In Bangkok and need your bike fixing? Go HERE! Tell 'em @nathen007 sent you. d3scr)
For the best experience view this post on Liketu
---
---