Riverside Transformation

It's almost the end of May and that means it's the end of the government's 'staycation' scheme where you can get 60% off food and hotel stays, including the hotels that already have some amazing deals going on!
Time to enjoy the final swansong...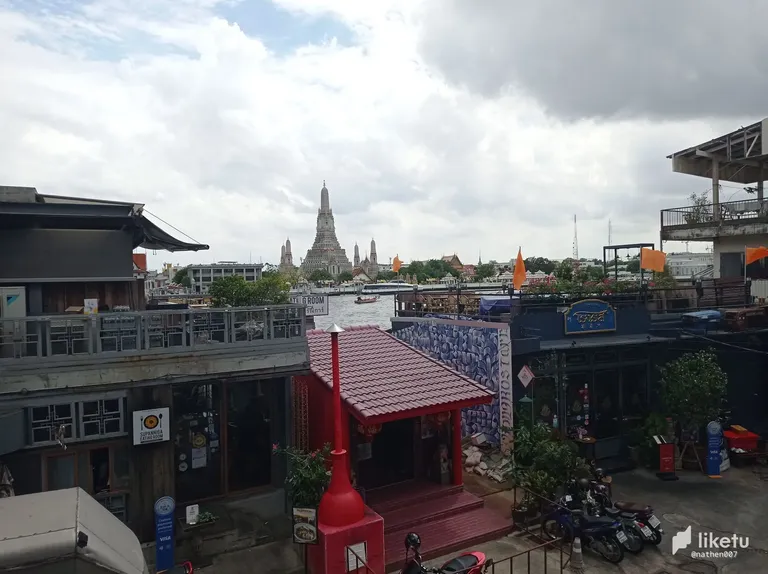 This was the view that greeted us from our 1st floor room. A couple of restaurants, also with rooftop terraces stood between us and the river.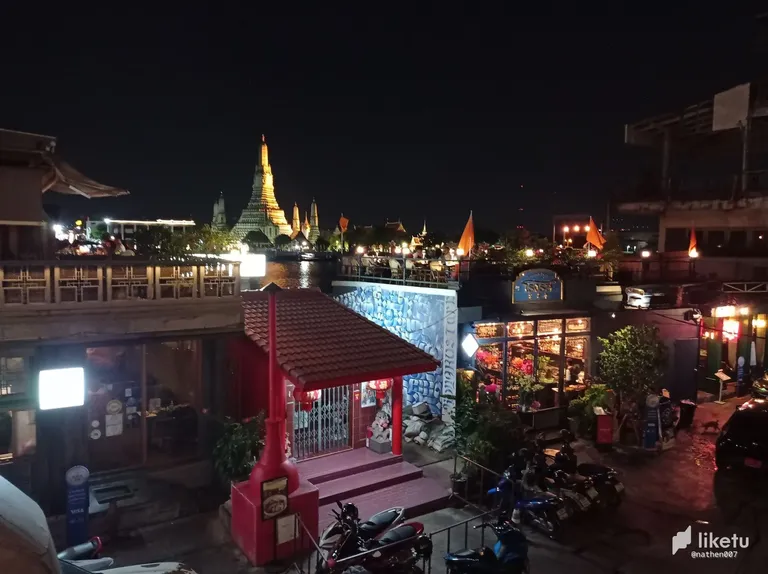 From the cloudy, grey day to a beautiful night time riverscape with Wat Arun stood between the eateries.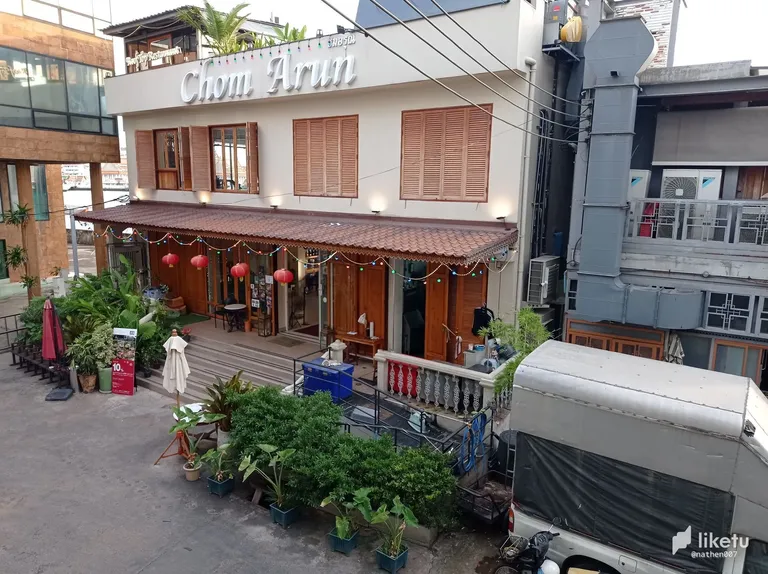 This place will be one to visit in the future. Although they just had two floors, they were right next to the river with un-interrupted views.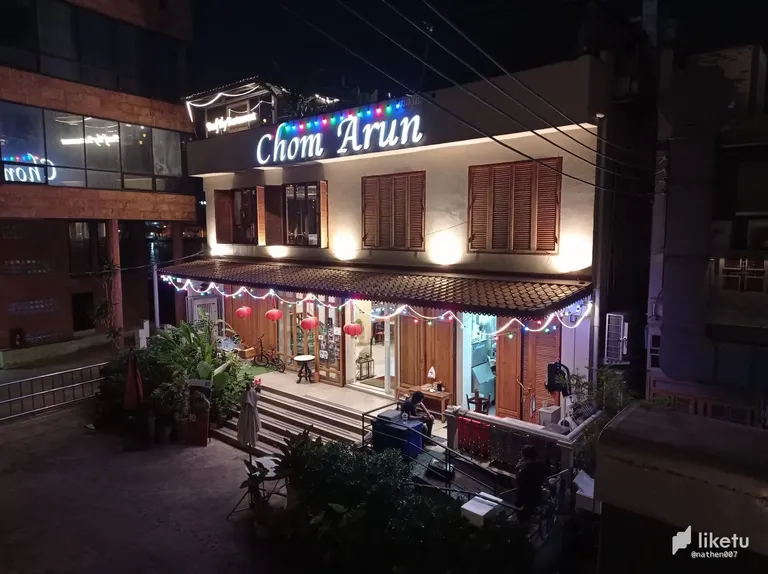 From a rather bland exterior by day, to an inviting, welcoming warmth at night.
From our restaurant, high up on the 5th floor, everyone books in for 6 pm to catch the sunset which ought to be about 6.30 pm. Not tonight! The grey skies just fell into darkness.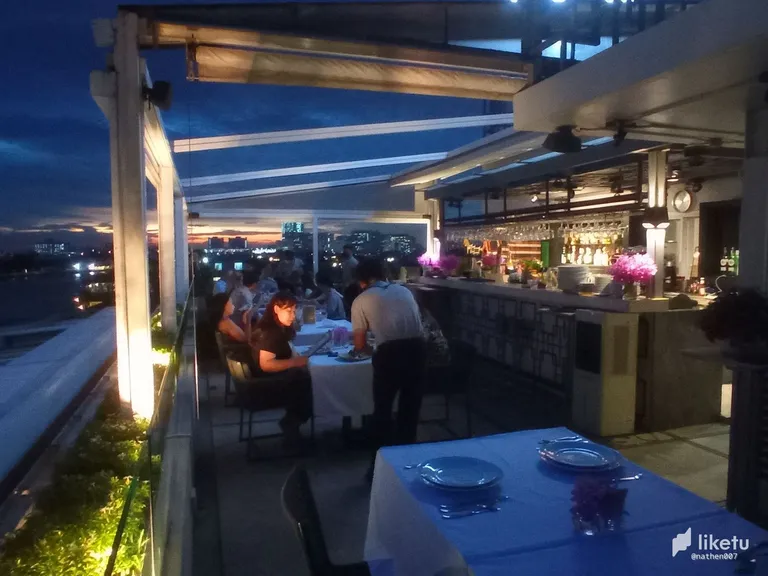 But what a difference! It didn't quite make up for the over-priced fayre on offer but certainly provided a lovely ambience.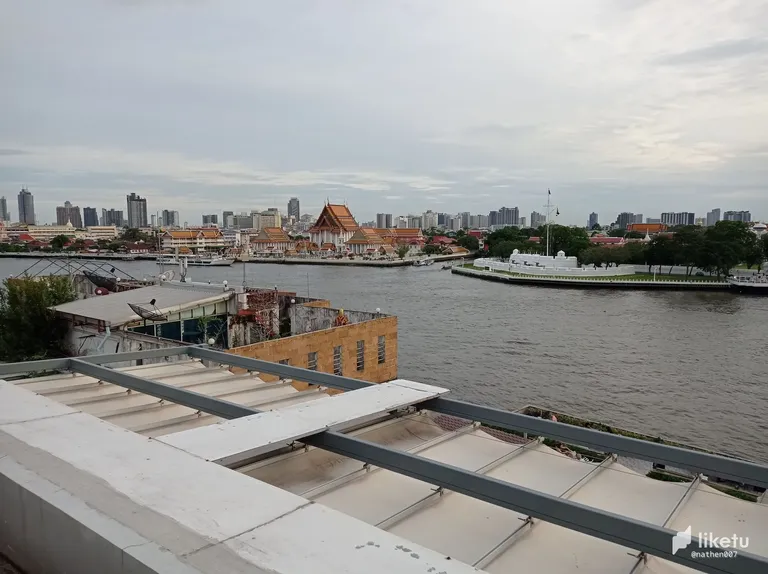 Across and a little south of the naval academy was another , rather uninspiring temple...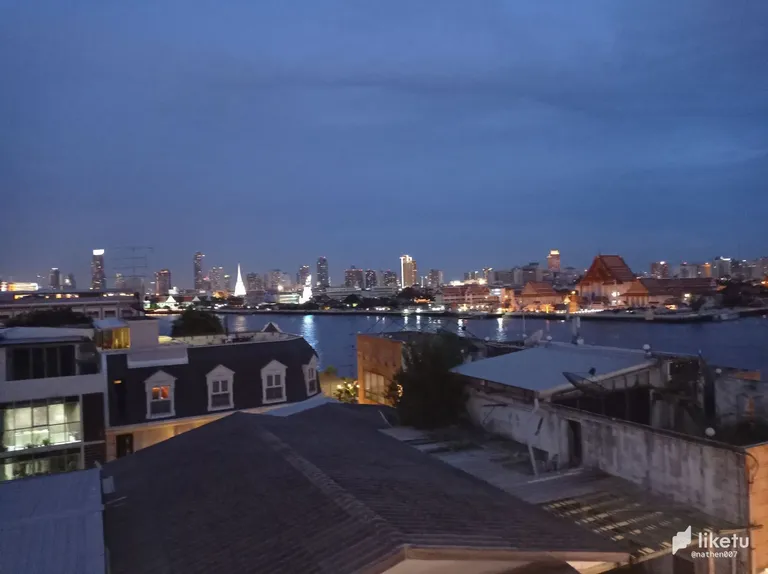 ...but even this view improved no end as day became night...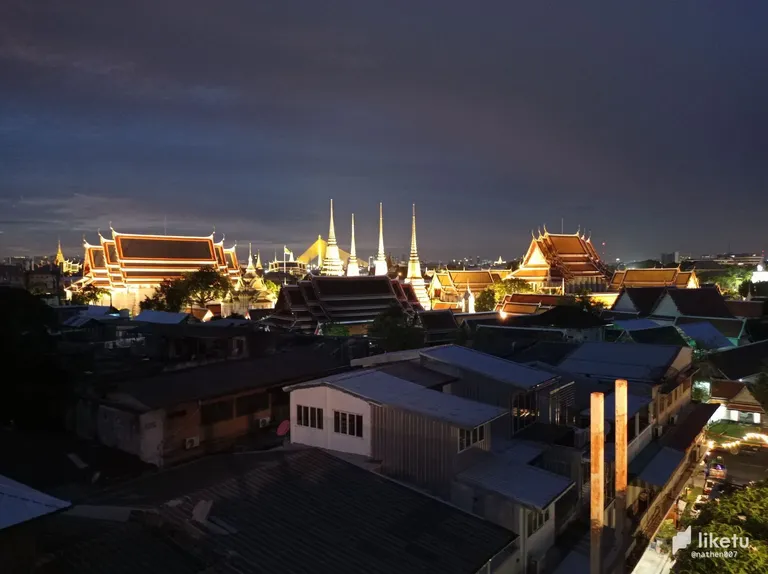 This view I didn't even notice until it was almost dark and it's the grand palace temple which I'm sure has a proper name but for now, escapes me!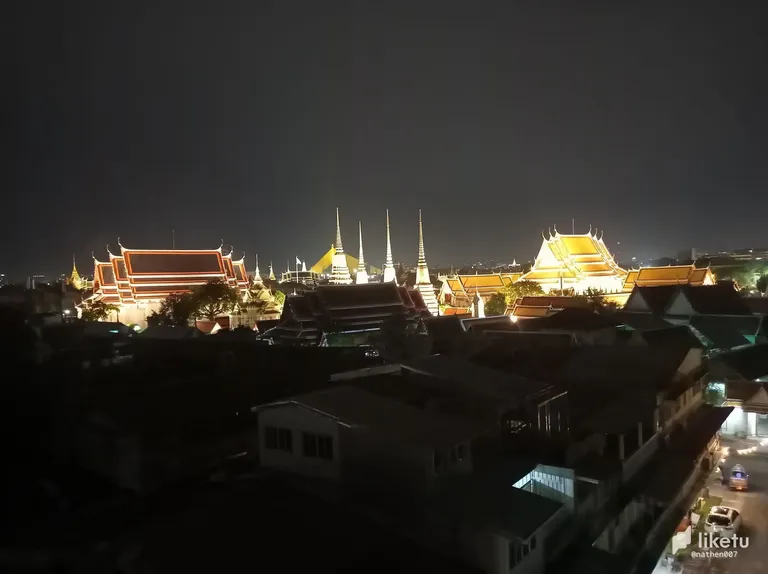 It looked a little like an amusement park when it was totally dark!

Last night, it was the turn of the Riva Arun Hotel on the banks of the Chao Phraya river. I'll talk about the food and drink another time but in past posts, I've mentioned how Bangkok turns from a drab, grey concrete monstrosity by day to emerge after the sun goes down as a beautiful paradise vividly drenched in magical lights, an enchanting cityscape that stretches as far as the eye can see.
To try and illustrate this, I took a few photos from the restaurant on the 5th floor and from our room on the 1st floor before and after sunset. The sunset should have been a stunning sight across the river with Wat Arun as a backdrop but as it's been so often, and most unseasonally the last couple of months, the day was grey, drizzly and humid.
But when darkness fell, that no longer mattered as the sun went down and the lights began to come on and her true beauty was revealed.
I'll bung it on @pinmapple when I write about the hotel. All photos were taken by me on my Mi Note 9 pro and are untouched by either human hands or photoshop!
---
For the best experience view this post on Liketu
---
---