Street Photography - Deranged Photography Contest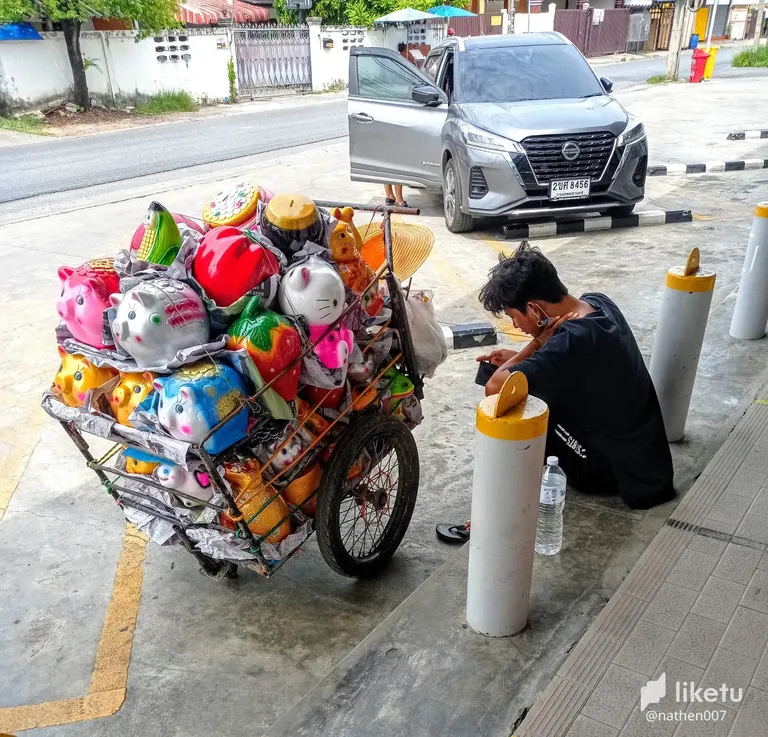 This guy was sat outside 7/11 taking a break from pushing his trolley full of brightly coloured money boxes around the streets to sell. I'd love to know how many he actually sells in a day.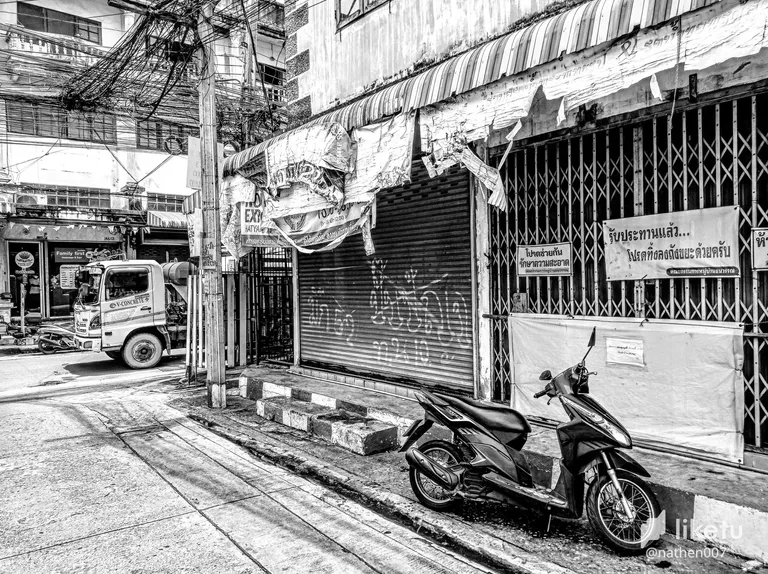 This shop obviously hasn't been opened in years and I do wonder why they don't just take down the old, weather worn tatty banners as I know people actually live in there.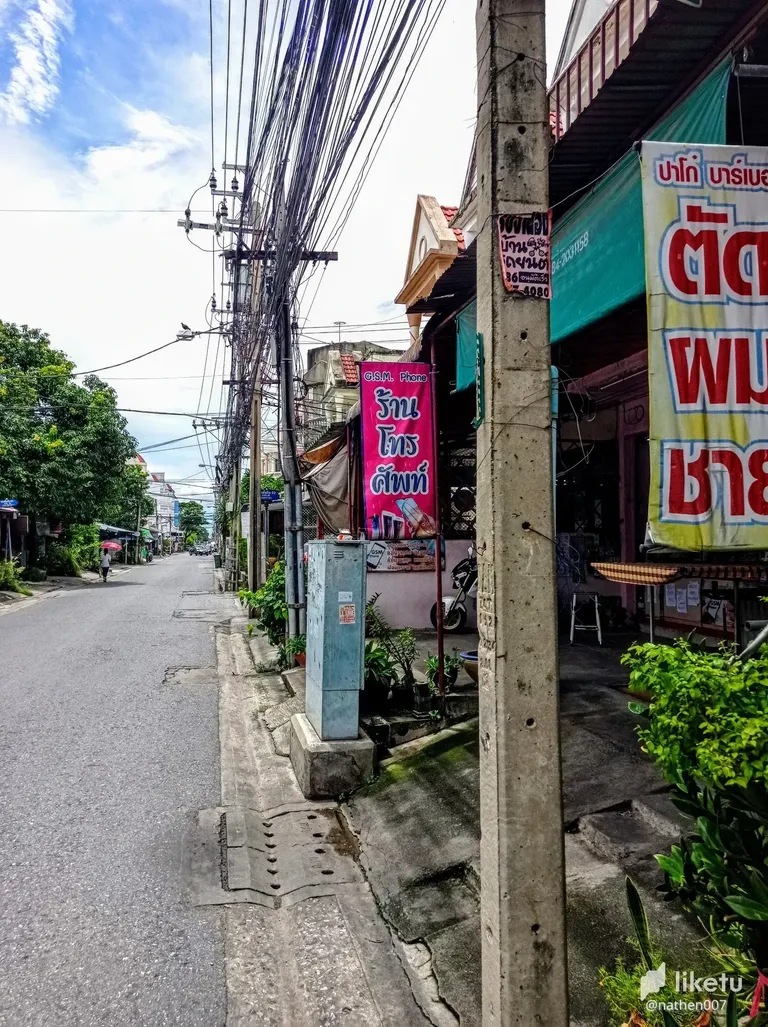 Not a car in sight. Only the endless wires that steal the eye. In case you're wandering. No. We don't have footpaths!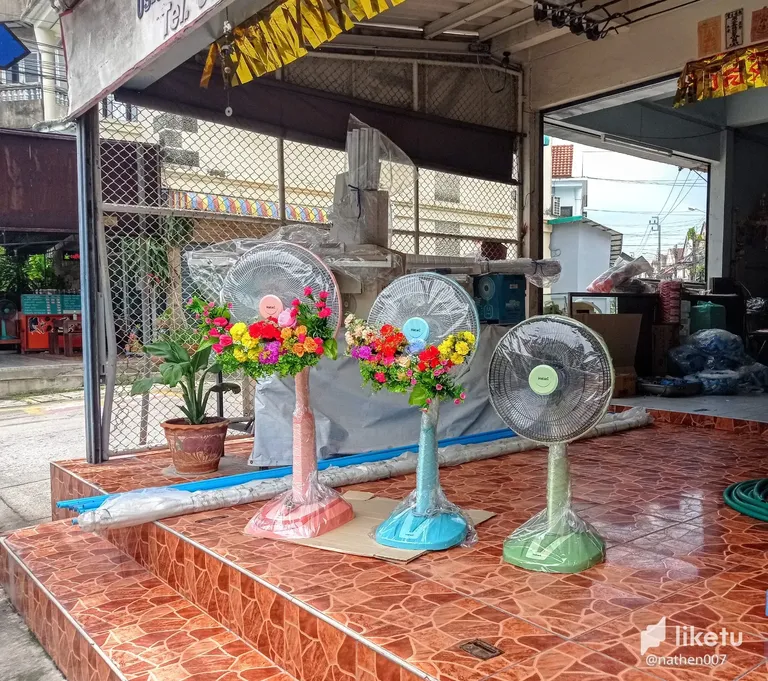 This shop is close to the temple and so sells fans and fake floral bouquets for people attending funerals. Fans are a gift for the monks who will usually never unwrap them and sell them back to he shop afterwards.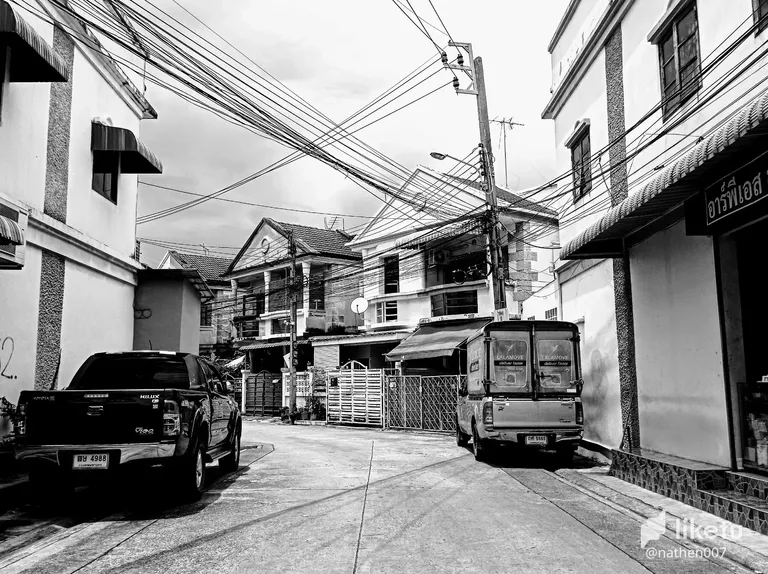 Just park at the side of the road. No matter where!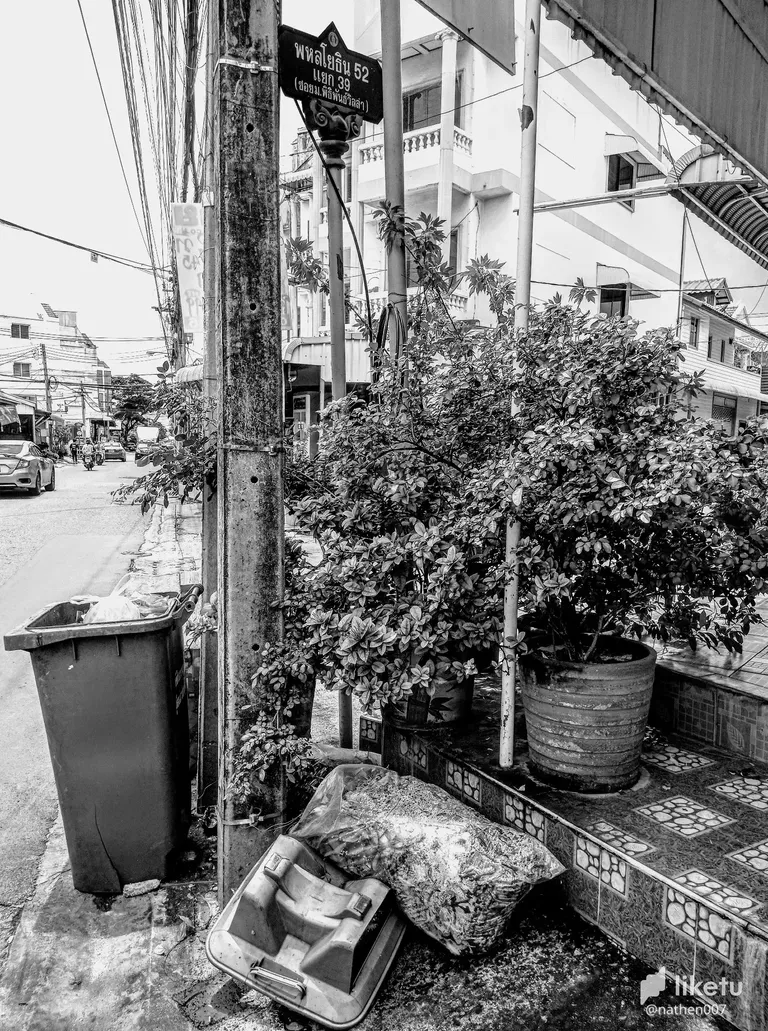 Many people plant rather lost looking bushes in large earthenware pots just to try and add a little life to a bland concrete existance.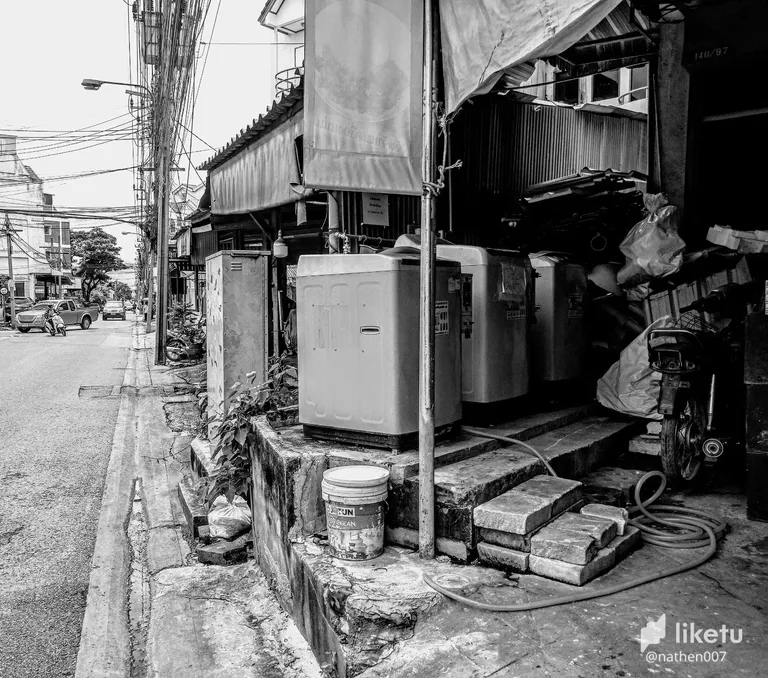 Many folks don't have their own washing machines so you often see coin operated top loaders at the side of the road. Not so often now as we had a mad trend of laundrettes opening a couple of years back which took away their business.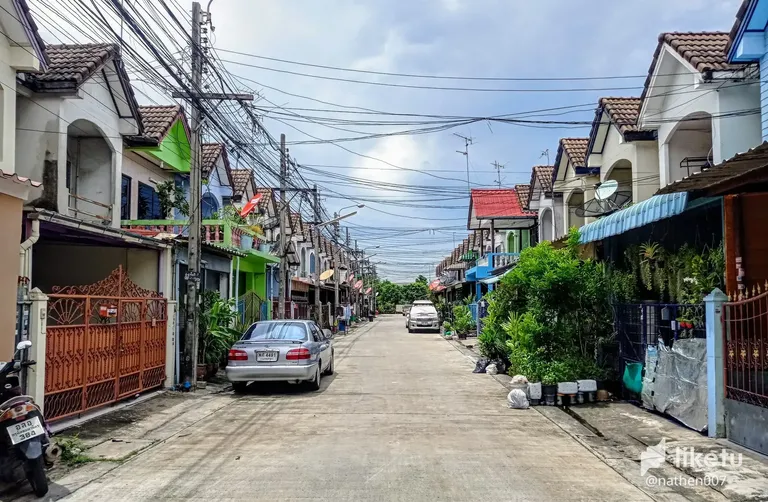 Rows of terraces with their now redundant satellite dishes still attached. Two up, two down with a balcony crying out for a view!
I love looking at street photography so I'm hoping to see a lot of great entries in this week's competition. It is however the most frustrating thing for me when I want to convey the feel of a place but struggle to get it over in a photograph.
This week I mixed things up with some judicious cropping and use of both monochrome and colour settings on a set of photographs I walked down the road to deliberately take purely for the contest this week.
I hoped to show how forlorn and slightly tatty it is around me and how quiet it is on an afternoon when the sun is high in the sky and people stay off the streets, despite the high density of housing around here.
Not sure I achieved my aims too well but you have to keep trying!
I do try to keep people off the photos as I just think that shooting people without permission is rather invasive of their personal privacy, more so when at close quarters.
Anyway, this is my attempt and if anyone has any questions about what they see, I'd love to see your comments.
Photos were all taken by me on Phahon Yothin Soi 52, Bangkok this week.
Thanks once again to Mr. Visions for running the contest and I wish everyone joining in the best of luck.
Strictly amateur of course!
---
For the best experience view this post on Liketu
---
---