[ENG-SPA] Experience with my hair and new treatments 💁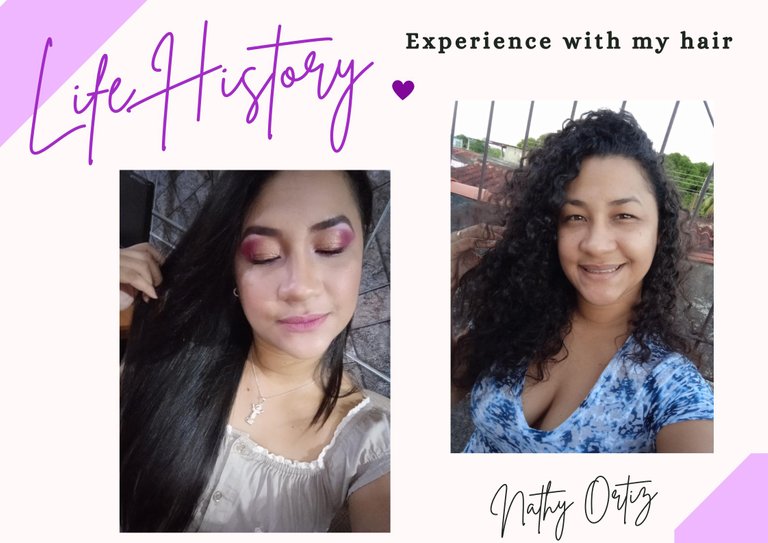 Photograph of my property
🍁 Bienvenidos a mi blog 🍁
Welcome

Español
---
Hola comunidad de Hive es un placer estar nuevamente con ustedes en esta comunidad tan increíble para mí como es historia de vida, en esta oportunidad les vengo a contar la experiencia con mi cabello, algo que por toda mi vida me ha llevado a tomar ciertas medidas que han afectado tanto mi físico como emocionalmente, espero les guste y escuchar sus recomendaciones.
El cabello es la parte de nuestro cuerpo que más llama la atención, aparte de un buen rostro y cuerpo es por eso que para mí de ha vuelto vital cuidar mucho esta parte de mi, desde hace mucho tiempo y desde que tengo uso de razón siempre he sido muy fanática de arreglar mi cabello, pero realmente no he podido como lo quiero yo por diferentes razones. Al llegar la edad a mi vida he querido hacer muchos cambios pero muchos de ellos llevan un trasfondo que nadie sabe, es por eso que hoy les contaré que es lo que sucede y como he llevado a cabo las cosas con mi cabello, además de buscar alternativas que me ayuden mucho con este problema.
English
---
Hello Hive community it is a pleasure to be with you again in this incredible community for me as it is life history, this time I come to tell you the experience with my hair, something that throughout my life has led me to take certain measures that have affected both my physical and emotionally, I hope you like it and hear their recommendations.
Hair is the part of our body that attracts the most attention, apart from a good face and body, that's why for me it has become vital to take care of this part of me, for a long time and since I can remember I have always been very fanatic about fixing my hair, but I have not really been able to do it the way I want it for different reasons. As I have gotten older I have wanted to make many changes but many of them have a background that nobody knows, that's why today I will tell you what happens and how I have done things with my hair, besides looking for alternatives that help me a lot with this problem.
---

Mi experiencia con mi cabello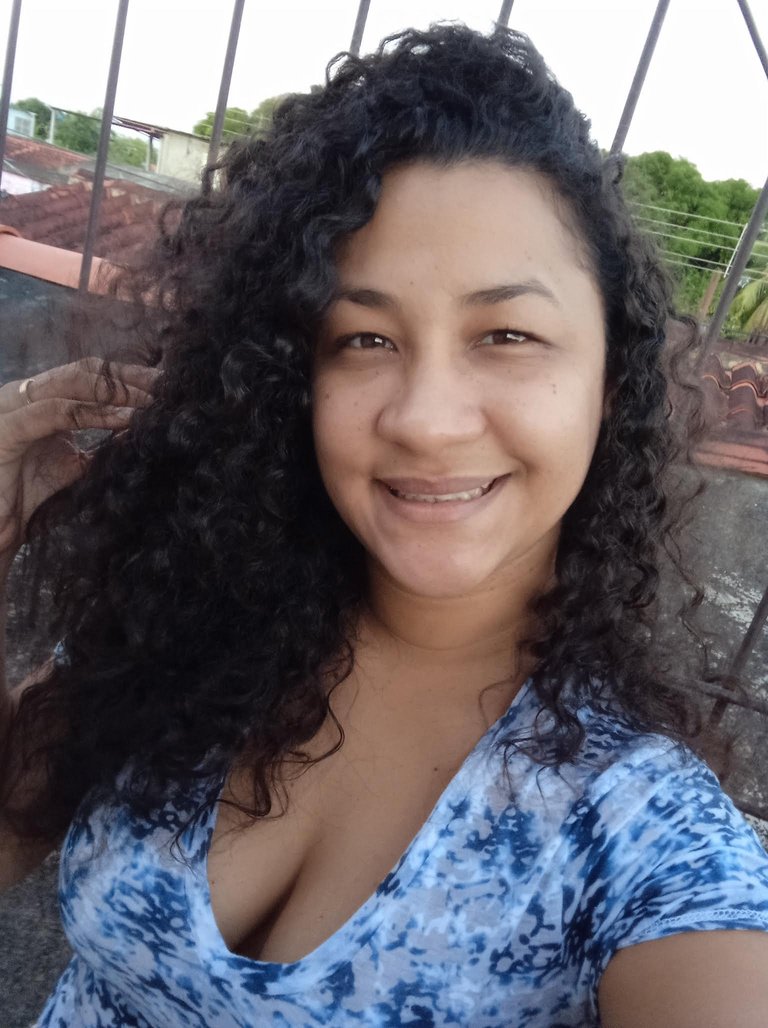 ---
Desde que cumplí mis 12 años quise hacer muchas cosas con mi cabello, entre ellas alisarlo ya que siempre he sido de cabello rizado y muy largo, pero aquello me pesaba mucho y hacía que me doliera la cabeza mucho, es por eso que para un mes de diciembre quise secarlo y colocarme algún tratamiento para ponerlo liso, mi mamá cómo regalo de navidad me envió a la peluquería y me realizaron un tratamiento para eso, pero note que al aplicarlo mi cabeza me picaba y ardía pero por ser de esa edad no lo tomé en cuenta. Cuando esas navidades pasaron me enfoque en hacer de todo para colocarme lo que quería, al cabo de unos años exactamente 16 decidí pintarlo y esto me produjo lo mismo, pero igual lo puse porque quería cambiar mi color de cabello, así lo hice 2 veces nada más y siempre era negro.
Siempre mantuve el cabello rizado hasta mis 18 años de edad cuando decidí colocar un tratamiento nuevamente para alisar, en ese tiempo me pusieron algo tan fuerte que mi cuero cabelludo no aguanto y el ardor fue fuerte, lo dejé y lo seque, me tome la vuelta y esperé el 24 en la tarde para soltar, pero cuando esto sucedía me dolía mucho, cual fue mi sorpresa que mi cabello se cayó a pedazos y sin mucha fuerza, algo que me puso mal y me deprimió por completo. Los días pasaron y mi cabello seguía igual 😢 realmente no sabía que pasaba conmigo y nunca acudí a un médico como tal, porque pensaba que eso era normal, así que me quedé tranquila nuevamente, al cabo de otros 5 años decidí ir a una fiesta y echarme un saca ondas, pero paso otra vez y en esta ocasión hasta sangre de mi cabeza salió, algo que me puso muy mal, aún así acudí a la fiesta con el cabello así.
Since I turned 12 years old I wanted to do many things with my hair, among them straighten it since I have always been curly and very long, but that weighed me down and made my head hurt a lot, that's why for a month of December I wanted to dry it and put some treatment to put it straight, my mom sent me to the hairdresser as a Christmas present and they made me a treatment for that, but I noticed that when I applied it my head itched and burned but because I was of that age I did not take it into account. When that Christmas passed I focused on doing everything to get what I wanted, after a few years exactly 16 years I decided to paint it and this produced the same thing, but I still put it because I wanted to change my hair color, so I did it 2 times and it was always black.
I always kept my hair curly until I was 18 years old when I decided to put a treatment again to straighten, at that time they put something so strong that my scalp could not stand it and the burning was strong, I left it and dried it, I took the turn and waited for the 24th in the afternoon to let go, but when this happened it hurt me a lot, what was my surprise that my hair fell in pieces and without much strength, something that made me bad and depressed me completely. The days passed and my hair was still the same 😢 I really did not know what was wrong with me and I never went to a doctor as such, because I thought that was normal, so I was quiet again, after another 5 years I decided to go to a party and take a saca waves, but it happened again and this time even blood from my head came out, something that made me very bad, even so I went to the party with my hair like this.
---

Mi experiencia antes, durante y a futuro.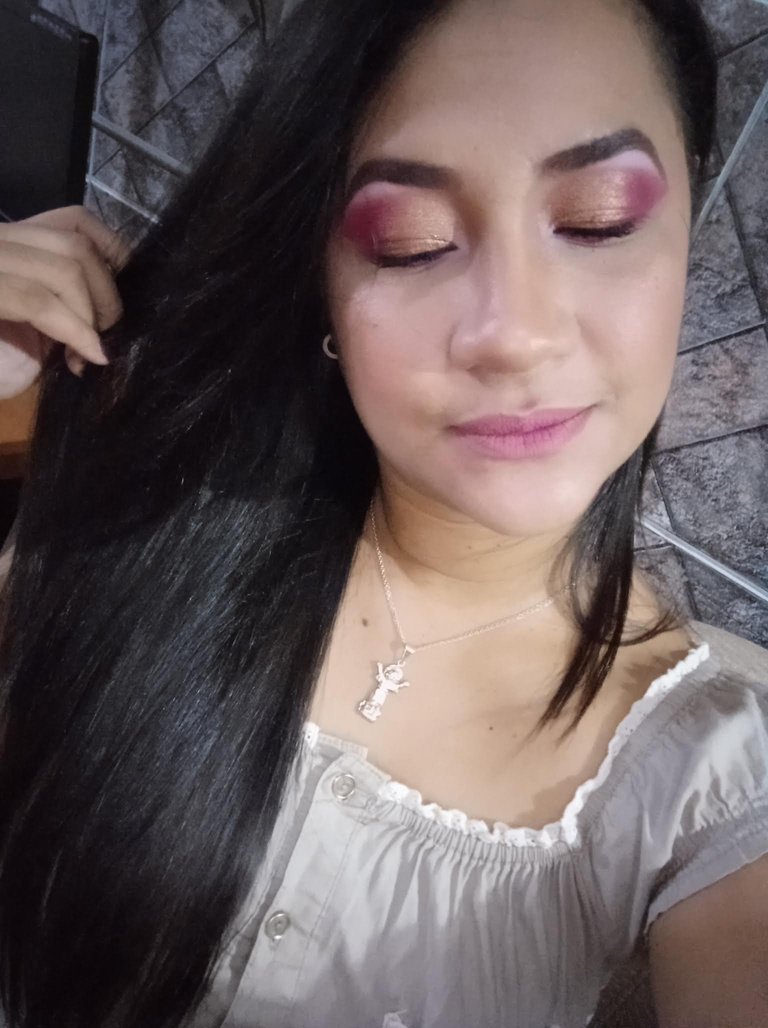 ---
Asi ha pasado todo con mi cabello, al límite de tener que solo planchar y listo, algunas veces que me pongo hidrataciones caseras, pero del resto nada más, nunca supe por médico lo que pasaba conmigo y el cabello, hasta que a finales de la universidad me tocaba hacer una práctica de laboratorio en la planta piloto de la universidad, la misma consistía en una práctica que debía llevar amoníaco, al momento de eso no pude continuar ya que me tranque del pecho mucho y me debilite por completo, así comprendí que el amoníaco es el causante de todos mis problemas del cabello.
Desde ese instante no he vuelto a colocar nada en mi cabello, por lo mismo no he podido probar productos nuevos que han salido al mercado con respecto al cabello, de todo este tiempo he mantenido mi cabello con cosas naturales y es lo que me gusta, nada más que eso, todo esto me ha llevado a una conclusión la cual es que no puedo usar nada en mi cabello que contenga amoníaco ya que comprobé que era eso, porque hice la prueba en mi brazo y aquello fue una quemadura total. Actualmente quiero alisar por completo mi cabello pero sé que no puedo, así que lo que me queda es pintar de otro color para darle un cambio a mi vida ya que nunca he hecho algo así de radical, pero buscando los productos más adecuado para tal fin, es por eso que me he visto en la necesidad de buscar productos acorde a este problema.
So everything has happened with my hair, to the limit of having to just iron and that's it, sometimes I put homemade moisturizers, but nothing else, I never knew by doctor what was happening with me and my hair, until at the end of college I had to do a laboratory practice in the pilot plant of the university, The same consisted of a practice that had to take ammonia, at the time of that I could not continue because I got a lot of chest tranque and I weakened completely, so I understood that ammonia is the cause of all my hair problems.
Since that moment I have not put anything in my hair, for the same reason I have not been able to try new products that have come on the market with respect to hair, from all this time I have kept my hair with natural things and that is what I like, nothing more than that, all this has led me to a conclusion which is that I can not use anything in my hair that contains ammonia as I proved that it was that, because I did the test on my arm and that was a total burn. Currently I want to straighten my hair completely but I know I can not, so what I have left is to paint another color to give a change to my life since I have never done something so radical, but looking for the most suitable products for this purpose, that is why I have seen the need to look for products according to this problem.
---

Historias de vida como experiencia personal.
❤️❤️❤️❤️❤️❤️❤️❤️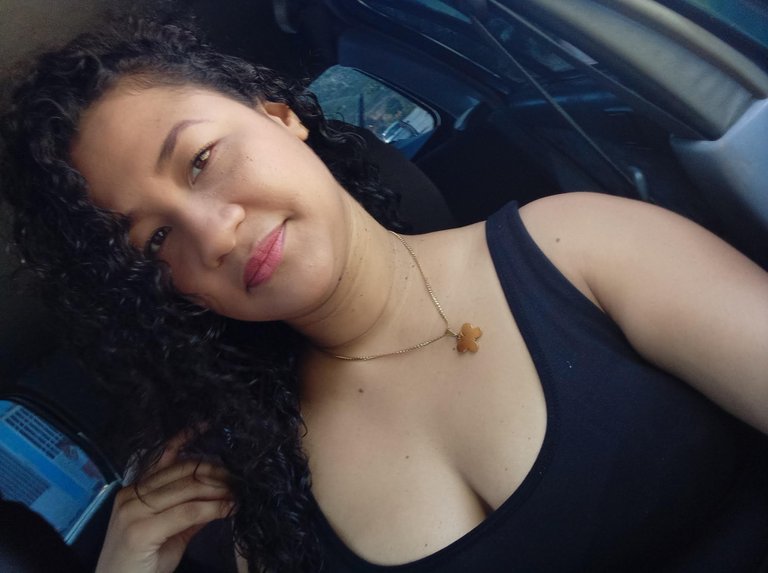 ---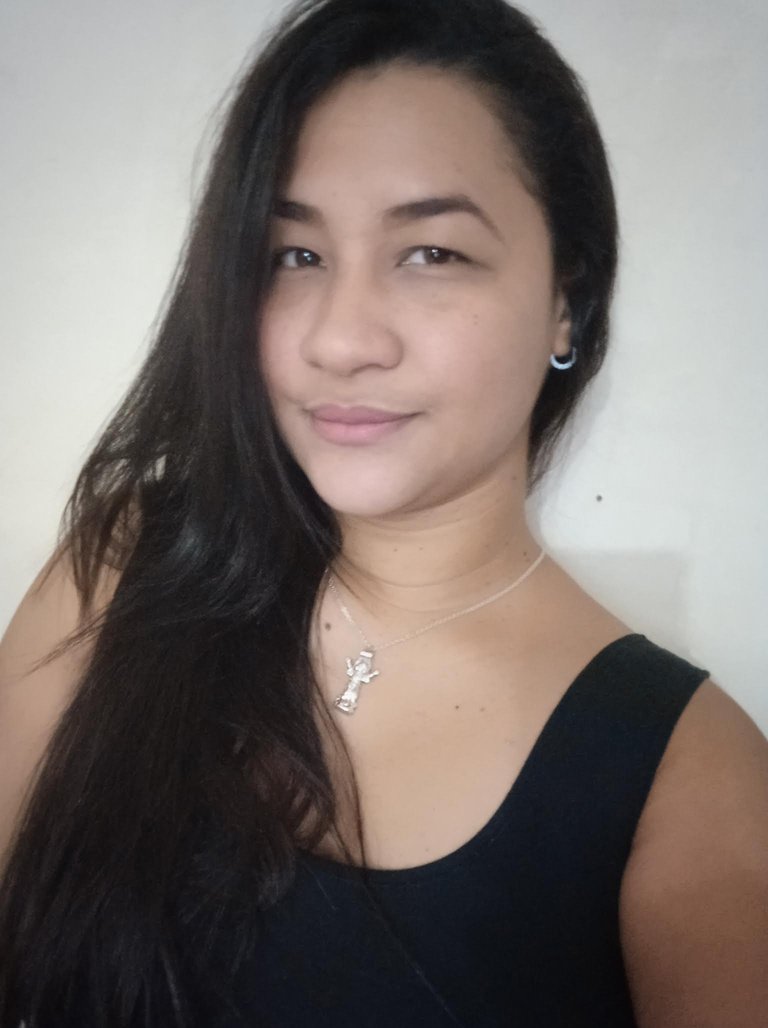 A estás alturas no sé si mi cabello se ve mejor rizado o liso, no sé qué hacer, algo que me gusta es estar libre de estar haciendo cosas para este cabello Crespo, pero lo liso me gusta porque es fácil de peinar y de fácil acceso cuando vamos a salir, mi cabello no ha sido problema para mí en grandes proporciones, pero este problema si es algo que me pone mi vida difícil. Espero les hay gustado mi publicación, igualmente me gustaría saber si a alguno de ustedes le ha sucedido algo similar, también los invito a dejarme en los comentarios algo que pueda hacer distinto en mi cabello, sería de gran ayuda, además ¿Cabello liso o rizado?.
Gracias a todos los que me leen, los que participan en esta plataforma y traen contenido de calidad es siempre para mí un placer leer sus publicaciones, igualmente agradezco a ustedes los que me leen y están al tanto de lo que sucede. Gracias a todos por estar aquí y formar parte de mi vida, envío abrazos y buena vibra para todos.
At this point I do not know if my hair looks better curly or straight, I do not know what to do, something I like is to be free to be doing things for this Crespo hair, but I like it straight because it is easy to comb and easy to access when we go out, my hair has not been a problem for me in large proportions, but this problem is something that puts me my life difficult. I hope you liked my publication, I would also like to know if any of you have had something similar happen to you, I also invite you to leave me in the comments something that I can do differently in my hair, it would be a great help, also Smooth or curly hair?.
Thank you to all who read me, those who participate in this platform and bring quality content is always a pleasure for me to read your publications, I also thank you who read me and are aware of what happens. The feelings are good or bad we must learn to handle it, thank you all for being here and be part of my life, I send hugs and good vibes to all.
---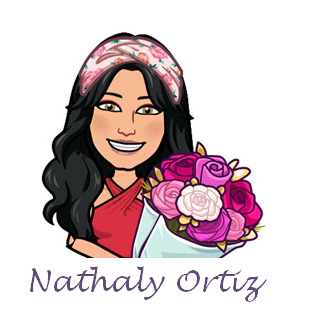 ---
Todo el contenido que se encuentra en esta publicación es amplia-mente original del autor, cualquier duda y recopilación del mismo, deben hacer mención de mi persona.
All the content that is in this publication is widely original of the author, any doubt and compilation of the same, they should make mention of my person.


---
El texto es original de: @nathyortiz
Todos los Derechos Reservados / © Nathy Ortiz
Fotografías tomadas desde mi teléfono Xiaomi Redmi.
The text is original from: @nathyortiz
All Rights Reserved / © Nathy Ortiz
Pictures taken from my Xiaomi Redmi 9A phone.
---


---
---