My end of season rewards ( 27 Silver Chests )
Hello splinterland players: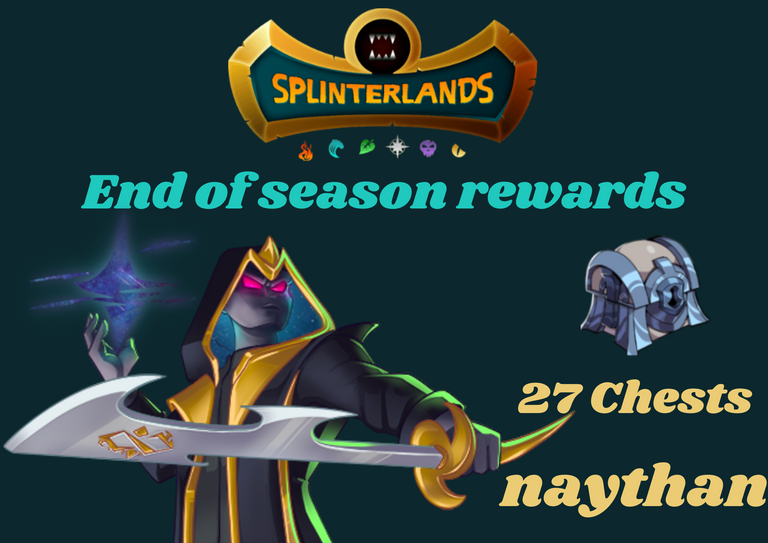 I always play Modern Ranked.
Now a season has ended in the splinterlands game.
Now last season I was comfortable playing ranked battle events.
Last season I reached 1298 - Silver III and got 27 Loot Chests.
This season's loot chest is more than last season.
Last season I got 12 loot chests and this season I got 27 loot chests.
We will continue to try to get more loot chests in the coming seasons.
Anything is possible if you try, so I will keep trying.
What I got is as follows.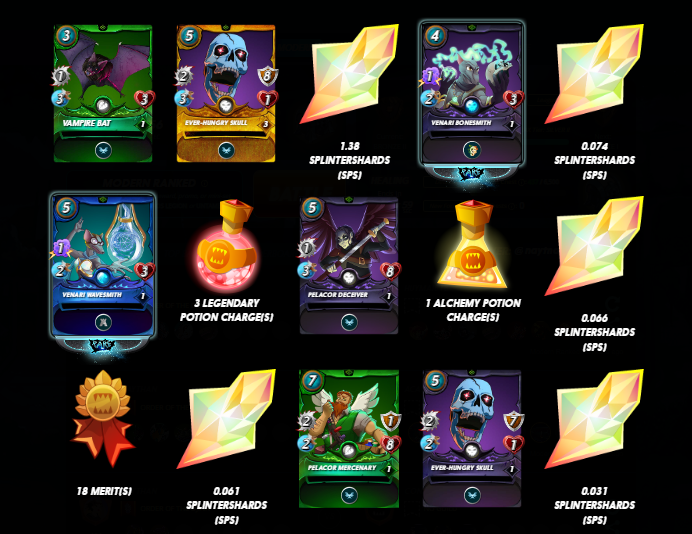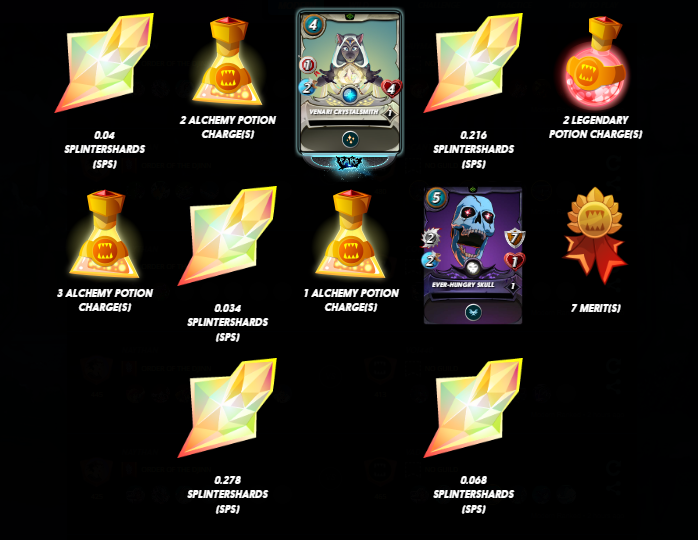 What I got this season was not the best, but it was pretty good for my card power collection.

A total of 28 Loot Chests Summary
1 Gold Common Card ( Equivalent to 125 Card Power )
3 Rare Cards ( Equivalent to 60 Card Power )
5 Common Cards ( Equivalent to 25 Card Power )
25 Merits
5 Legendary Potions
7 Alchemy Potions
2.248 SPS
What I got at the end of the season is good for me.
In addition to receiving many cards, I also received a gold card.
Now my card power has increased again.
Total card power increased by 210.
We will always try to get a lot of card power to reach a higher level than the current league.

Haven't played Splinterlands Game yet?
You can enter and play using the link below.
Splinterlands Game will be fun for you.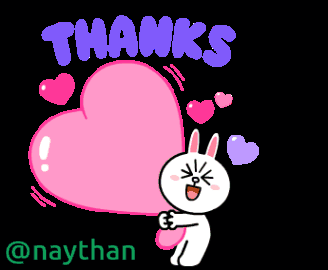 16-Nov-2022
11:16 AM (UTC +6:30)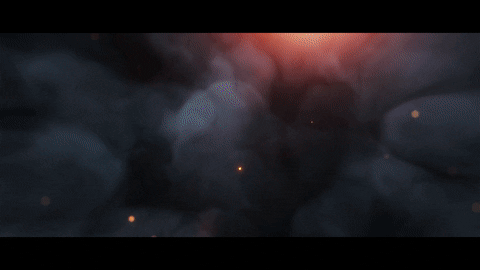 Burmese Language

မင်္ဂလာပါ splinterland ကစားသမားများ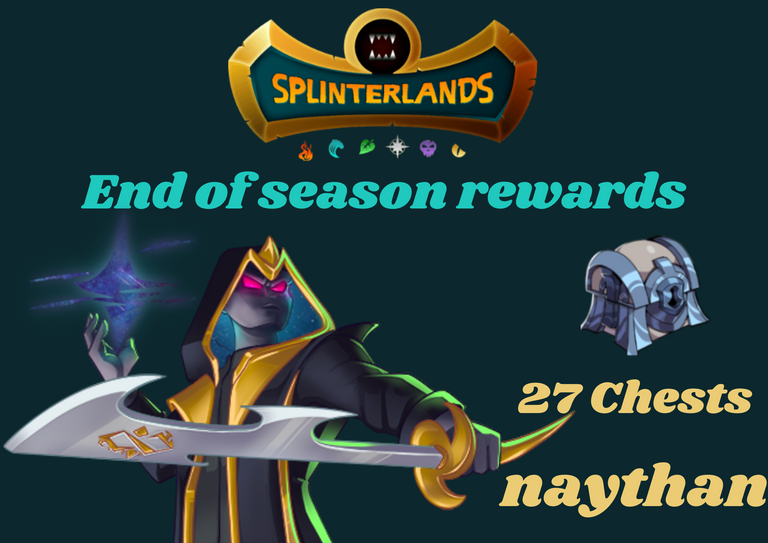 ကျွန်တော်ဟာ Modern Ranked မှာ အမြဲတမ်း ကစားနေပါတယ်။
အခုဆိုရင် splinterlands game မှာ season တစ်ခု ပြီးဆုံးခဲ့ပြန်ပါပြီ။
အခု ပြီးခဲ့တဲ့ season မှာ ကျွန်တော် ranked battle ပွဲတွေမှာ ကစားရတာ အဆင်ပြေခဲ့ပါတယ်။
ပြီးခဲ့တဲ့ season မှာတော့ ကျွန်တော်ဟာ 1298 - Silver III ရောက်ခဲ့ပြီး Loot Chests ၂၇ ခု ရရှိခဲ့ပါတယ်။
ဒီရာသီ loot chest ရရှိမှု့ကတော့ ပြီးခဲ့တဲ့ season ထက် များပါတယ်။
ပြီးခဲ့ရာသီမှာ loot chest ၁၂ ခု ရရှိခဲ့ပြီး အခုရာသီ ပြီးဆုံးချိန်မှာတော့ loot chest ၂၇ ခု ရရှိခဲ့ပါတယ်။
နောက်လာမယ့် ရာသီတွေမှာလဲ loot chest များများရအောင် ဆက်လက်ကြိုးစားသွားမှာပါ။
ကြိုးစားရင် ဘာမဆိုဖြစ်နိုင်တဲ့အတွက် ကျွန်တော် ဆက်လက်ပြီး ကြိုးစားသွားမှာပါ။
ကျွန်တော်ရရှိခဲ့တာတွေကတော့ အောက်ပါ အတိုင်းပဲ ဖြစ်ပါတယ်။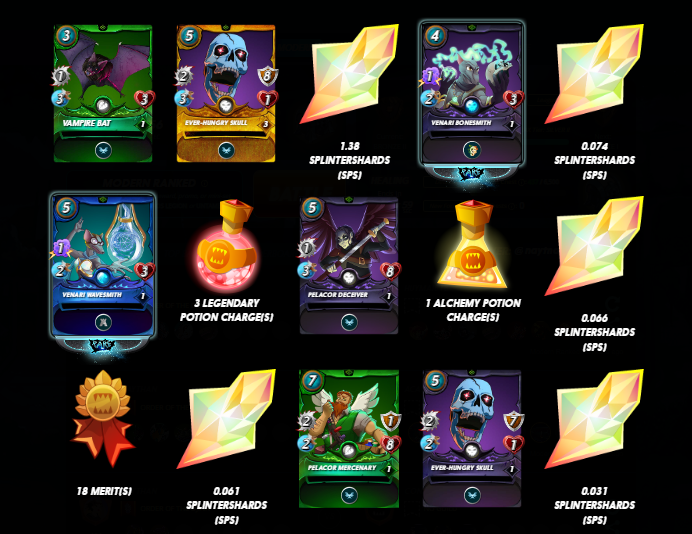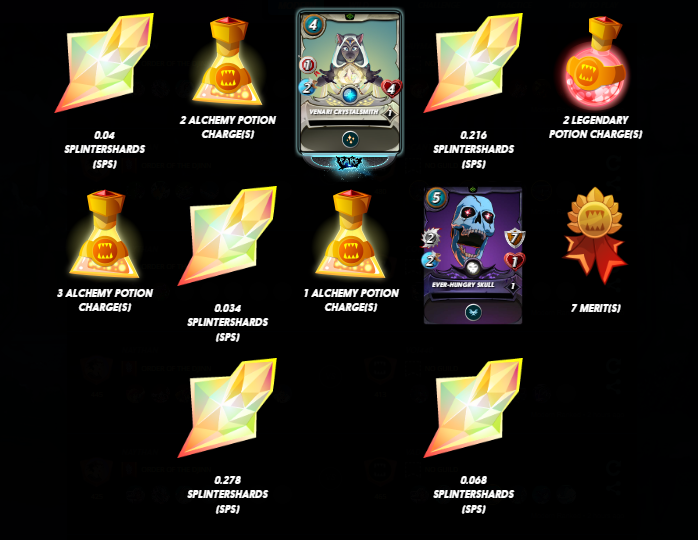 ဒီရာသီ ရရှိခဲ့တာတွေက အကောင်းဆုံး မဟုတ်တောင် ကျွန်တော်ရဲ့ card power စုဆောင်းဖို့ အတွက်တော့ တော်တော်လေး ကောင်းပါတယ်။

Loot Chest ၂၈ ခု၏ စုစုပေါင်း အကျဉ်းချုပ်
1 Gold Common Card ( Equivalent to 125 Card Power )
3 Rare Cards ( Equivalent to 60 Card Power )
5 Common Cards ( Equivalent to 25 Card Power )
25 Merits
5 Legendary Potions
7 Alchemy Potions
2.248 SPS
အခုရာသီကုန် ရရှိတာတွေကတော့ ကျွန်တော့်အတွက် ကောင်းပါတယ်။
ကဒ်တွေအများကြီး ရရှိခဲ့တဲ့အပြင် gold card လဲ ရရှိခဲ့ပါတယ်။
အခုဆိုရင် ကျွန်တော်ရဲ့ ကဒ်ပါဝါက ထပ်ပြီးတိုးလာပါပြီ။
စုစုပေါင်းကတ်ပါဝါ 210 တိုးလာသည်။
လက်ရှိလိဂ်ထက် မြင့်မားတဲ့အဆင့်ကိုရောက်ဖို့ ကတ်ပါဝါအများကြီးရဖို့ အမြဲတမ်းကြိုးစားသွားမှာပါ။

Splinterlands Game ကို မကစားရသေးဘူးလား?
အောက်ပါ Link ကို အသုံးပြုပြီး ဝင်ရောက်ကစားနိုင်ပါတယ်။
မင်းအတွက် Splinterlands Game က ပျော်စရာတွေ ဖြစ်လာမှာပါ။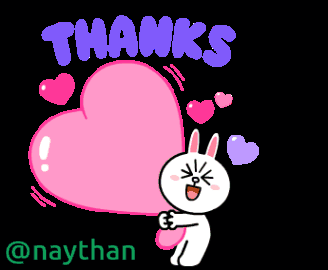 16-Nov-2022
11:16 AM (UTC +6:30)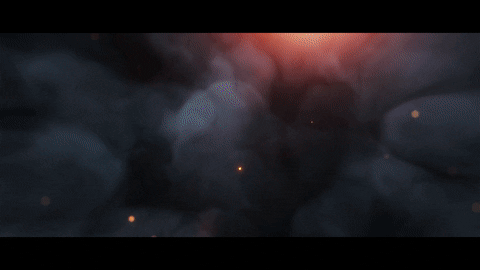 ---
---