Today completed daily focus in splinterlands game ( Life focus )
Hello splinterland players: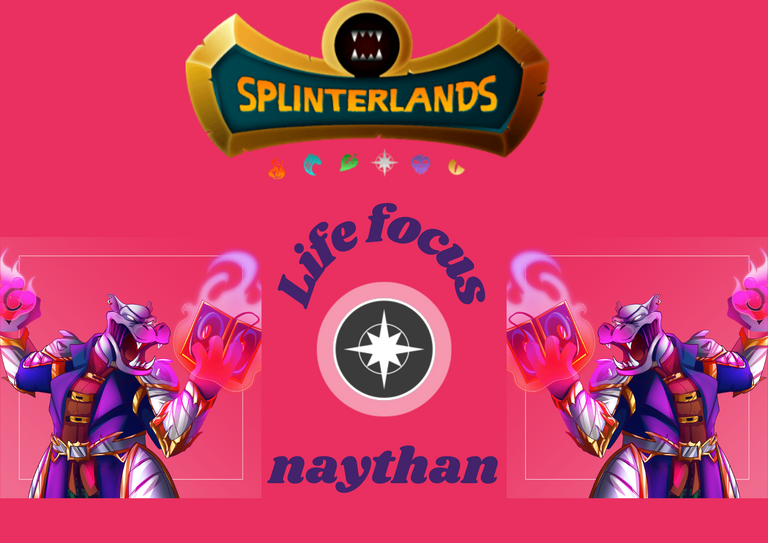 There is nothing wrong with splinterlands game being one of the best games on the hive blockchain.
I am a splinterlands blockchain game player.
I'm going to give some notes for those players who don't know about daily focus.
The focus I play today is Life focus.
Life focus is element focus.
For life focus matches I always use GENERAL SLOAN summoner from chaos legion edition.
GENERAL SLOAN The summoner adds ranged-attack +1 to all of his ranged-attack monsters.
That's why I prioritize ranged-attack monsters in battle when using GENERAL SLOAN summoner.
I got 6 silver chests from daily focus today.
Today I received 1 card from daily focus.
That's why I increased the card power a bit.
Now a season in the splinterlands is coming to an end.
Only 9 more hours until a season ends in the Splinterlands.
This season, I will get SOR-24.
Good luck to all splinterlands players and get good cards.

This is what I got today from daily focus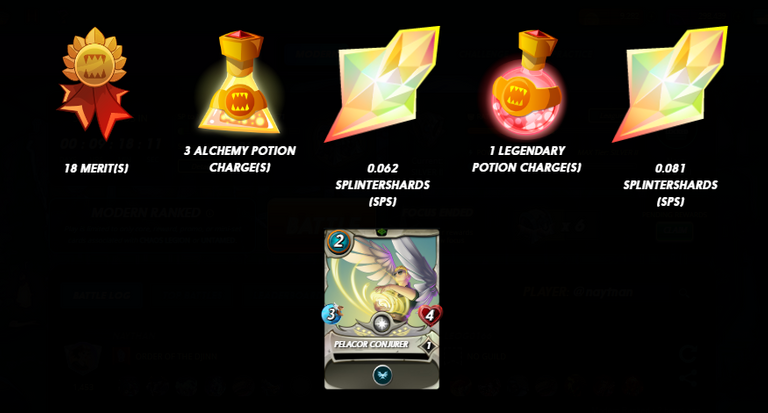 PELACOR CONJURER COMMON Life Unit
0.143 SPS
1--Legendary Potion
3--Alchemy Potion
18--Merits

Thank you very much @splinterlands for your daily focus and season end rewards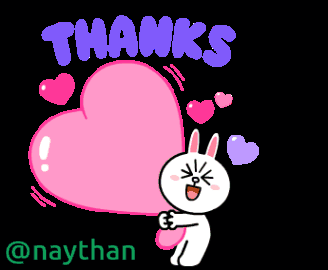 30-Nov-2022
11:43 AM (UTC +6:30)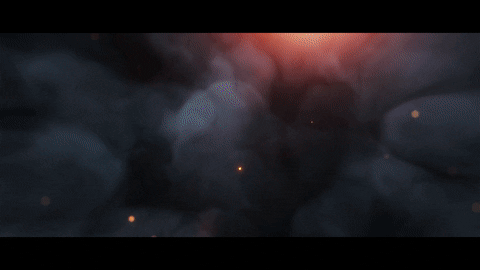 Burmese Language

မင်္ဂလာပါ splinterland ကစားသမားများ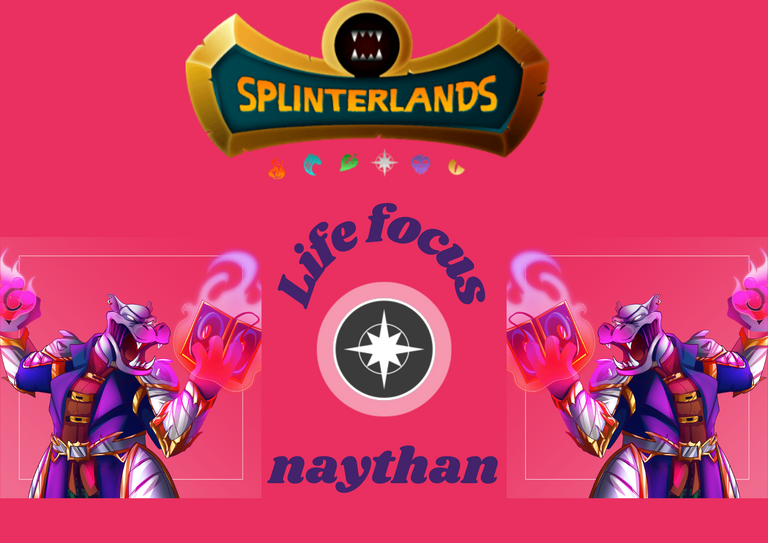 splinterlands game ဟာ Hive blockchain ပေါ်မှာ ရှိတဲ့ အကောင်းဆုံးဂိမ်းတစ်ခုဆိုရင် မမှားပါဘူး။
ကျွန်တော်က splinterlands blockchain game player တစ်ယောက်ပါ။
ကျွန်တော်ကတော့ daily focus တွေကစားရင်း မသိသေးတဲ့ ကစားသမားတွေအတွက် မှတ်သားစရာလေးတွေကို မှတ်စု သဘောမျိုး ပြောပြသွားမှာပါ။
ဒီနေ့ ကျွန်တော်ကစားရတဲ့ focus ကတော့ Life focus ပဲဖြစ်ပါတယ်။
Life focus ဟာ element focus ပဲဖြစ်ပါတယ်။
Life focus အတွက် ကစားတဲ့ ပွဲတွေကိုတော့ ကျွန်တော်ဟာ အမြဲတမ်း chaos legion edition က GENERAL SLOAN summoner ကို အသုံးပြုပါတယ်။
GENERAL SLOAN summoner သည် ranged-attack +1 ကို ၎င်း၏ ranged-attack monsters များအားလုံးသို့ ပေါင်းထည့်သည်။
အဲဒါကြောင့် ကျွန်တော်ဟာ GENERAL SLOAN summoner ကို အသုံးပြုတဲ့အခါ တိုက်ပွဲမှာ ranged-attack monsters တွေကို ဦးစားပေးပြီး အသုံးပြုပါတယ်။
ဒီနေ့ daily focus ကနေ silver chest ၆ ခု ရရှိခဲ့ပါတယ်။
ဒီနေ့တော့ ကျွန်တော် daily focus ကနေ ကဒ် ၁ ကဒ် ရရှိခဲ့ပါတယ်။
အဲဒါကြောင့် ကျွန်တော်ဟာ ကဒ်ပါဝါ အနည်းငယ် တိုးလာခဲ့ပါတယ်။
အခုဆိုရင် splinterlands မှာ ရာသီတစ်ခု ပြီးဆုံးတော့မှာပါ။
Splinterlands မှာ ရာသီတစ်ခု ပြီးဆုံးဖို့ နောက်ထပ် ၉ နာရီလောက်ပဲ လိုပါတော့တယ်။
ဒီရာသီတော့ ကျွန်တော် SOR-24 ခု ရရှိမှာ ဖြစ်ပါတယ်။
အားလုံးသော splinterlands ကစားသမားတွေ ကံကောင်းပြီး ကဒ်ကောင်းလေးတွေ ရရှိနိုင်ကြပါစေ။

ဒါကတော့ daily focus ကနေ ဒီနေ့ ရခဲ့တာပါ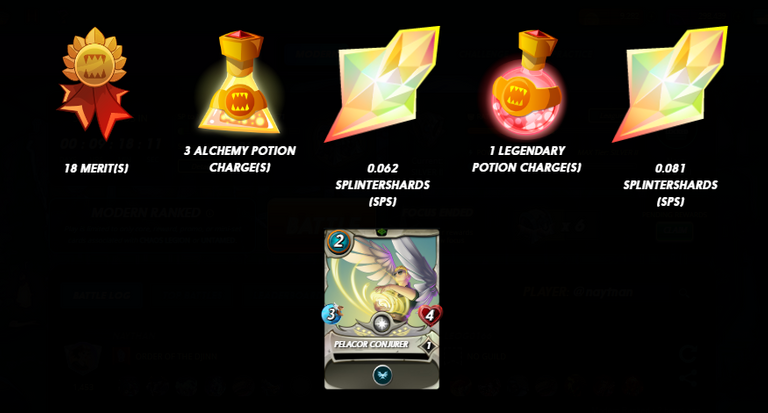 PELACOR CONJURER COMMON Life Unit
0.143 SPS
1--Legendary Potion
3--Alchemy Potion
18--Merits

Thank you very much @splinterlands for your daily focus and season end rewards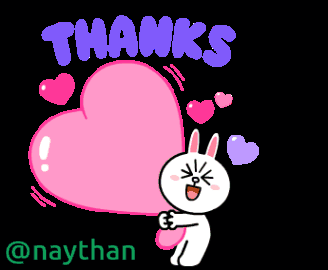 30-Nov-2022
11:43 AM (UTC +6:30)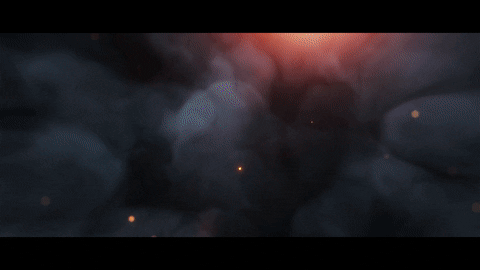 ---
---