Crying kids - Nazneen Ansari
Every parent can relate to the mornings when the kids are arguing over everything and nothing. You are watching the time and you just want to go out of the house as soon as the arguing ends, but it doesn't seem to have an end. What should we do then?
One morning me and the kids were standing in the hall heading to the kindergarten. All of a sudden 2 of my kids started to argue about different things. The oldest one wanted to take his football with him, the youngest baby girl only wanted her favorite leggings which she had been wearing for 3 days.
My husband was working from home and was listening to the whole argument. All of us were talking and we were not coming to any conclusion. But somehow we managed to get out of the house and went to school and to the office.
My husband was listening to us but didn't say anything, as we have a deal that if I am dealing with the kids he will not interfere and vice versa. At that time he didn't want to interrupt and let the kids think that mom was doing wrong.
So that day when we all came home, my husband asked me.
What were you arguing with the kids about in the morning?
Nothing they just didn't want to do as I asked them to. She wants to wear the same leggings everyday and that's not ok and the oldest son wanted to take the football to the school.
So what was the problem?
Could our son take the football to the school and the girl could wear the same legging today?
Yes, when I think about it now I don't feel like it was such a big issue to argue over in the morning.
So from now, try to not argue about somthing which is not worth it, specially in the morning when leaving the house.
One thing I would like to share is, that my kids didnt have this behaviour with my husband. Because he always took his time to talk, have breakfast and get them very nice and clean, ready for school. That's because he was never stressed of being late and took this opportunity to enjoy this morning with the kids.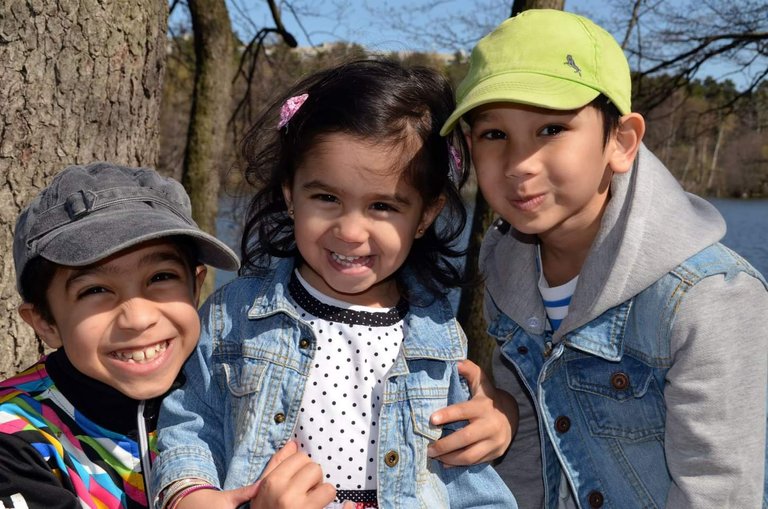 That day my husband told me not to argue and don't leave our kids at school while they are upset or crying. We should always leave for our work or school happily. It's not worth having an argument in the morning, let the kids decide sometimes. And what if she wears the same leggings, what if the kid takes the football, what if they want to wear their new jacket. The little smile on their face will brighten up your whole day at the office. We all decided, including the kids, not to leave the house while being upset. If we have an argument we say sorry and hug and kiss before leaving.
From that day I don't remember the last time when I was upset when leaving the house. It was hard but I had to step back sometimes and just think if this is worth the argue or not.
As parents we have our do's and don'ts which we have to learn to ignore sometimes just to see the smiling face of our kids.
---
---