Fried Jackfruit
Hello, all foodies friends, how are you, I want to ask if there is a jackfruit tree in your area?
Jackfruit is the name of a tree whose fruit can be made into various kinds of preparations.
We can make young jackfruit fruit as vegetables, while ripe jackfruit can be eaten directly or we can also make it into a mixture of cakes, fried, mixed fruit ice, jackfruit chips and much more.
This jackfruit tastes sweet, and the price is quite expensive you know...!?
---
---
When it's season I like to eat jackfruit, but we shouldn't eat too much of it because it will cause us to have a stomach ache.
---
---
Fried Jackfruit
---
---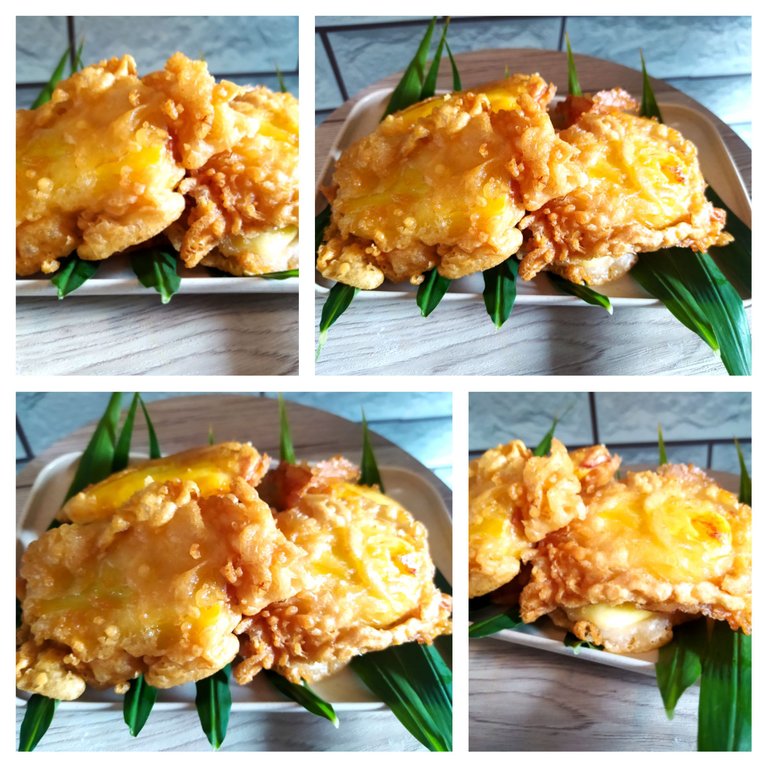 ---
---
There's another thing I don't like about jackfruit, and that's the sap. The sap is very sticky and difficult to clean. But I have a way to clean the sticky sap, this method will be easier if you clean the sap stuck to your hands using cooking oil or eucalyptus oil. In addition to the fruit that can be eaten and made into processed vegetables, jackfruit seeds can also be eaten... I usually boil it, it tastes like cassava or sweet potato.
---
---
For the fried jackfruit that I made, it tastes sweet and crunchy, here I use banana flour. In this post I will share the recipe with you. Happy reading and easy to understand.
---
---
INGREDIENTS
---
---
Ripe jackfruit, cooking oil, water and crispy banana flour.
---
---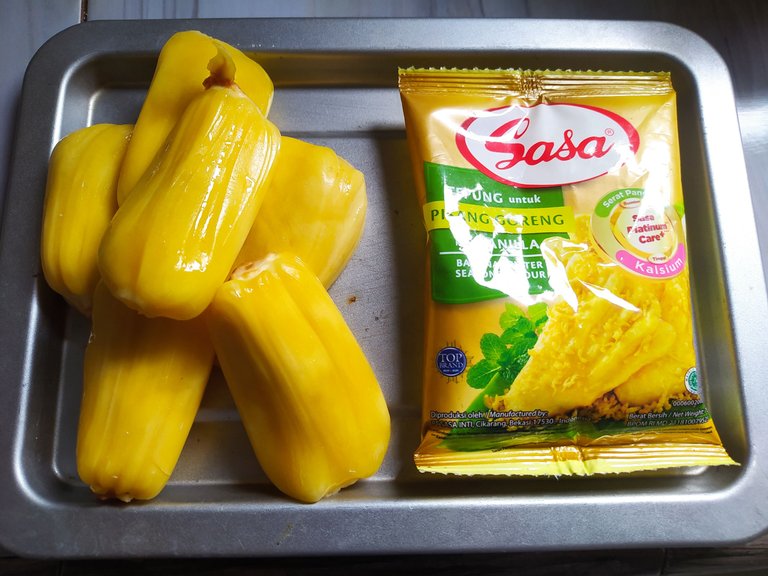 ---
---
---
---
HOW TO MAKE
---
---
Step 1
---
---
Put the flour in a bowl add enough water, then mix well.
---
---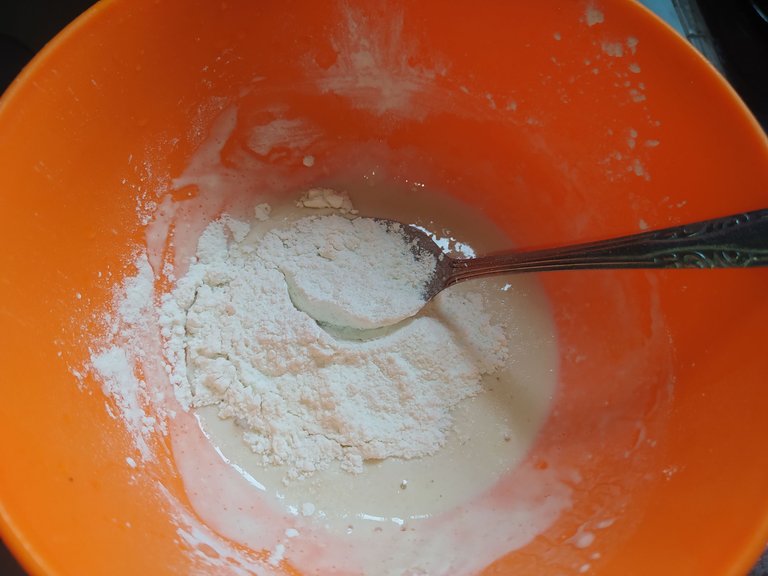 ---
---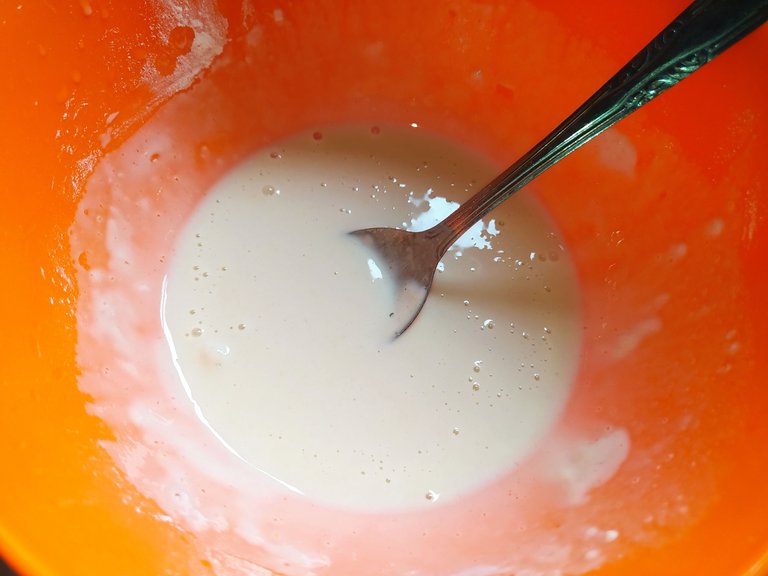 ---
---
Step 2
---
---
Enter the jackfruit one by one into the flour, coat with the dough until evenly distributed.
---
---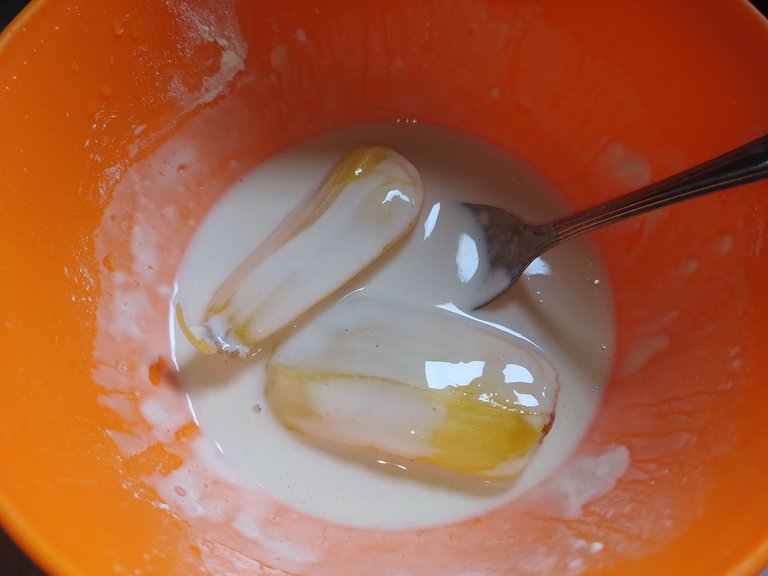 ---
---
Step 3
---
---
Fry jackfruit in hot oil, fry until golden brown.
---
---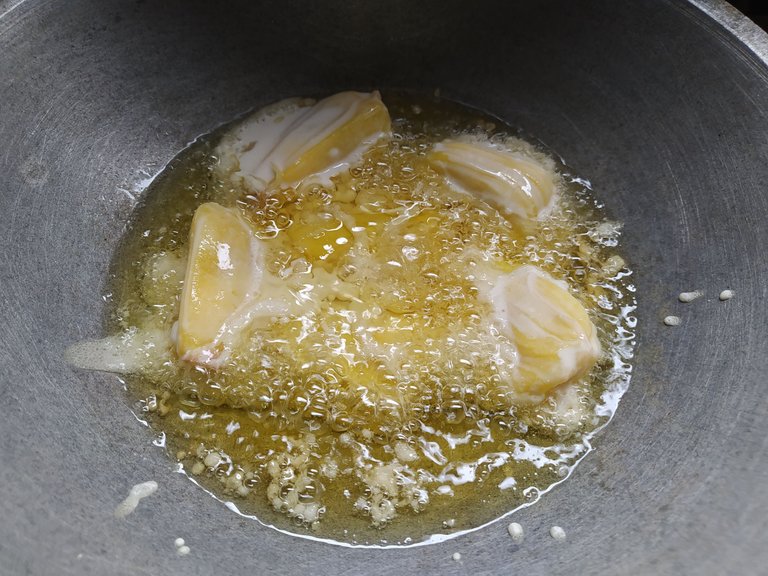 ---
---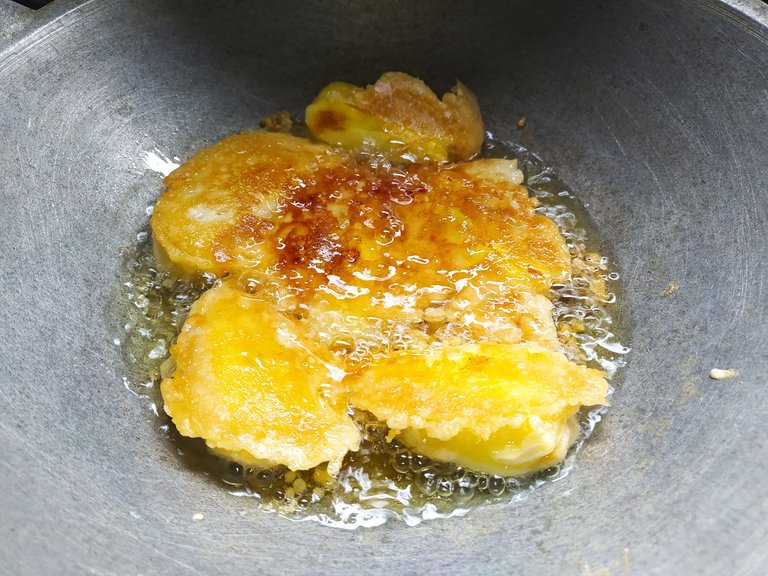 ---
---
---
---
---
This is my fried jackfruit, what do you think?
---
---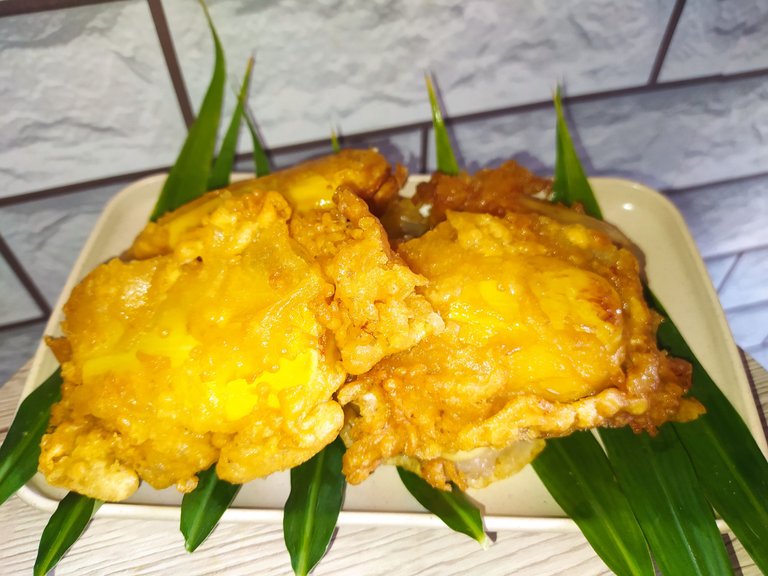 ---
---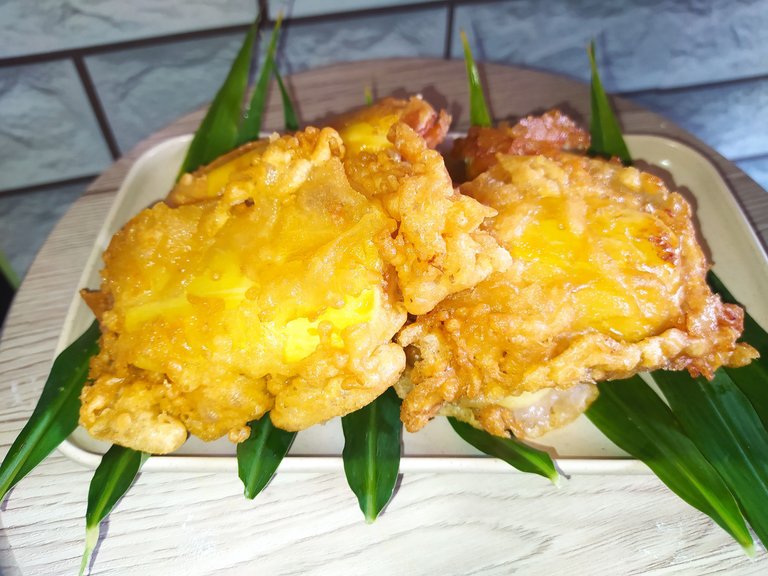 ---
---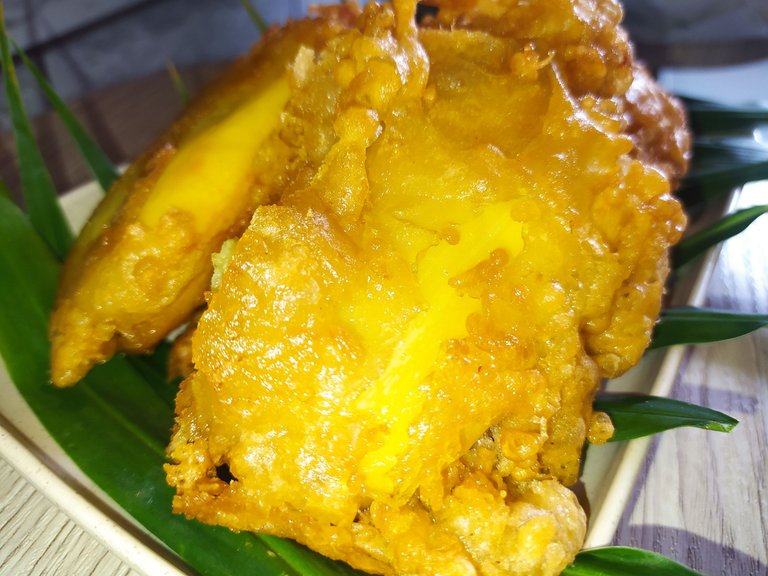 ---
---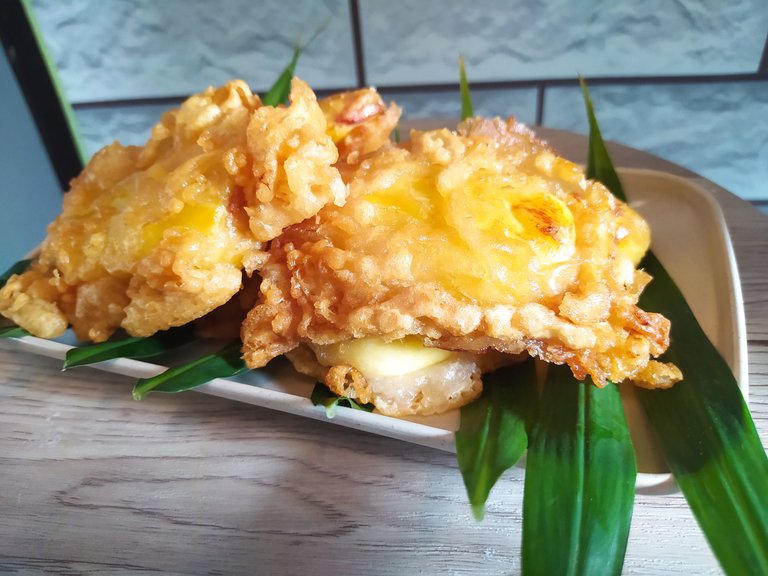 ---
---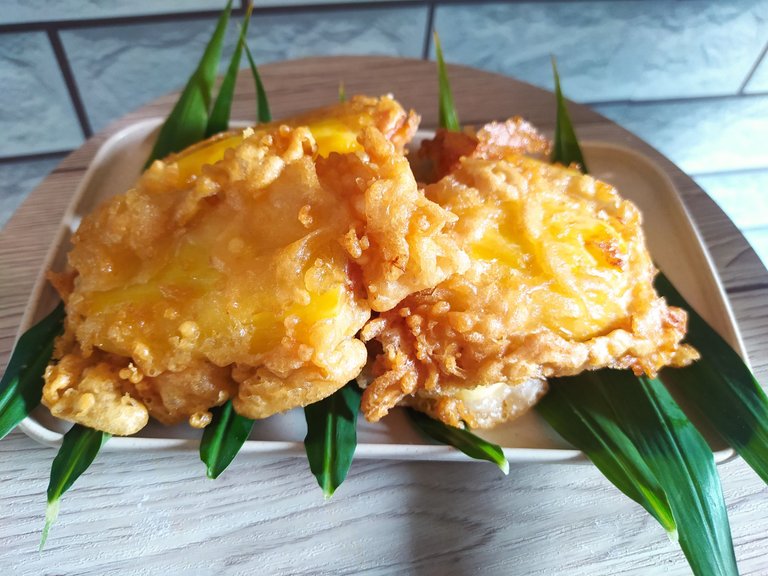 ---
---
Does this look delicious? Do you like fried jackfruit?
Please provide your comments below, have you ever eaten fried jackfruit.
---
---
Thank you for reading my post, I hope you like it. If you have fried jackfruit you can try this simple recipe. I hope my recipe is easy to understand.
See you again with my other posts.
Please reblog this post if you like it and I deserve it.
---
---
---
---
---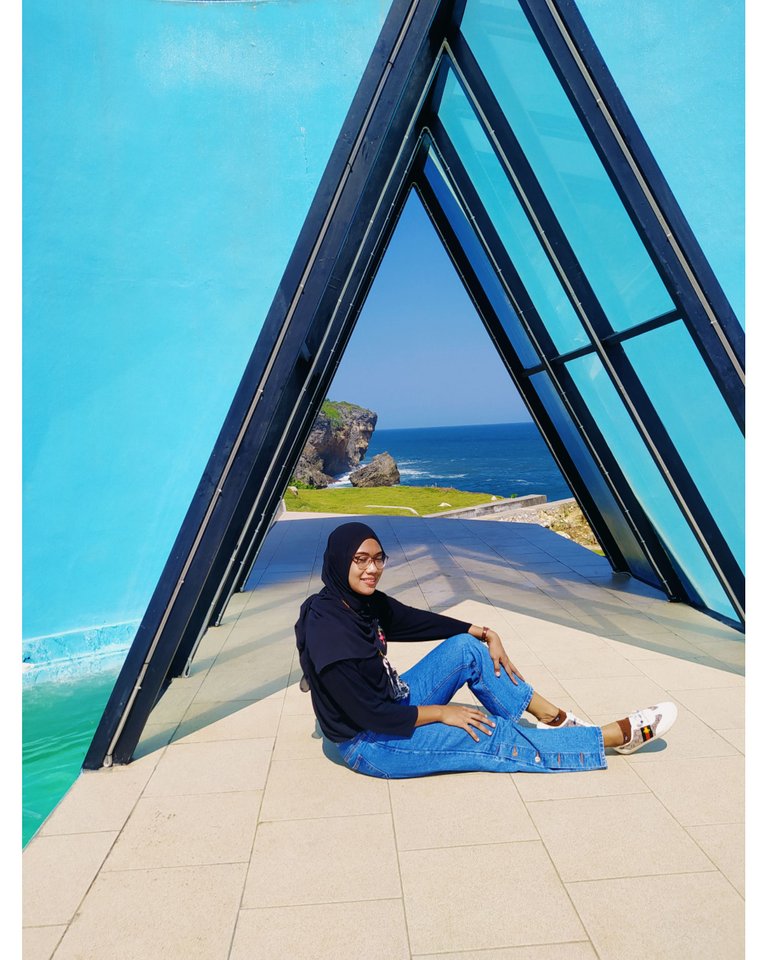 Who is Dwi Purwandari?

Dwi Purwandari is an ordinary housewife, she doesn't have many activities at home so she is bored. Recently, he started to learn to write, because according to her, writing is a way for her to relieve stress, can improve his mood and can express her feelings as he wants by writing. She has a dream that one day he can become a successful person by writing. Be proud of you because you can write,because not everyone is able to become a writer.
---
---