My creative contest sunday : Egusi soup
Hello everyone 👋 👋 and happy Sunday to you all. Hope you all enjoyed today's church service. My creative contest for today is how to prepare Egusi soup and I will make sure to guide you step by step.
Egusi soup(Melon soup) is my favorite when it comes to soup and it's popular in Eastern Nigeria. Today, I'm going to teach you all how to prepare Egusi soup. I'm gonna list the ingredients and procedures involved:
INGREDIENTS:
Egusi(melon)
Palm nut
Bitter leaf
Pepper
Crayfish
Onions
Meat
Azu okpoo(Dried fish)
Okpei(castor seed)
Maggi
Salt
Ofor(soup thickener).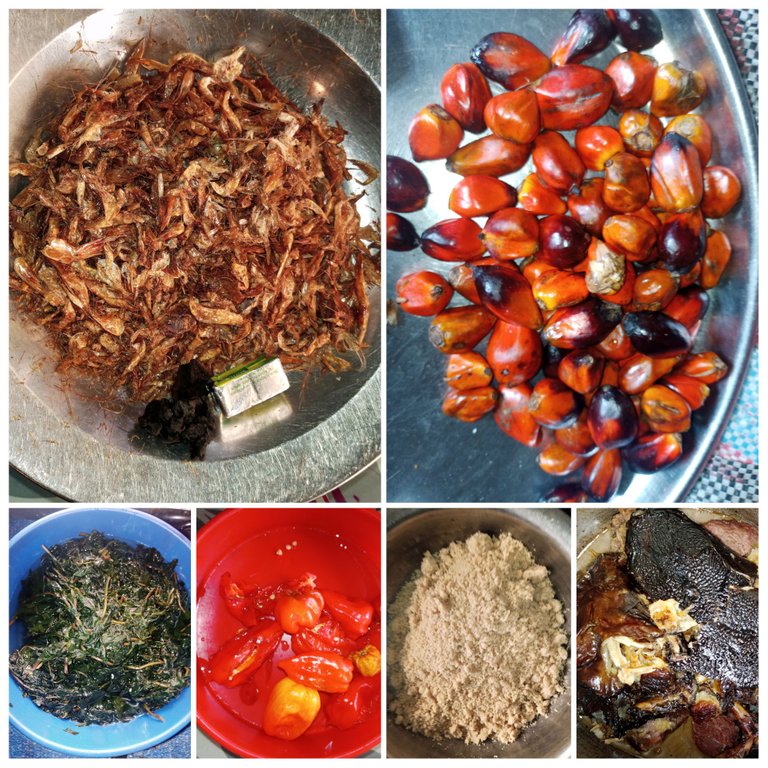 METHOD OF PREPARATION:
First pound palm nut and sieve the water in your pot, reason is because it serves as palm oil. So if you don't want to use palm oil, you can make use of palm nut, they do the same work.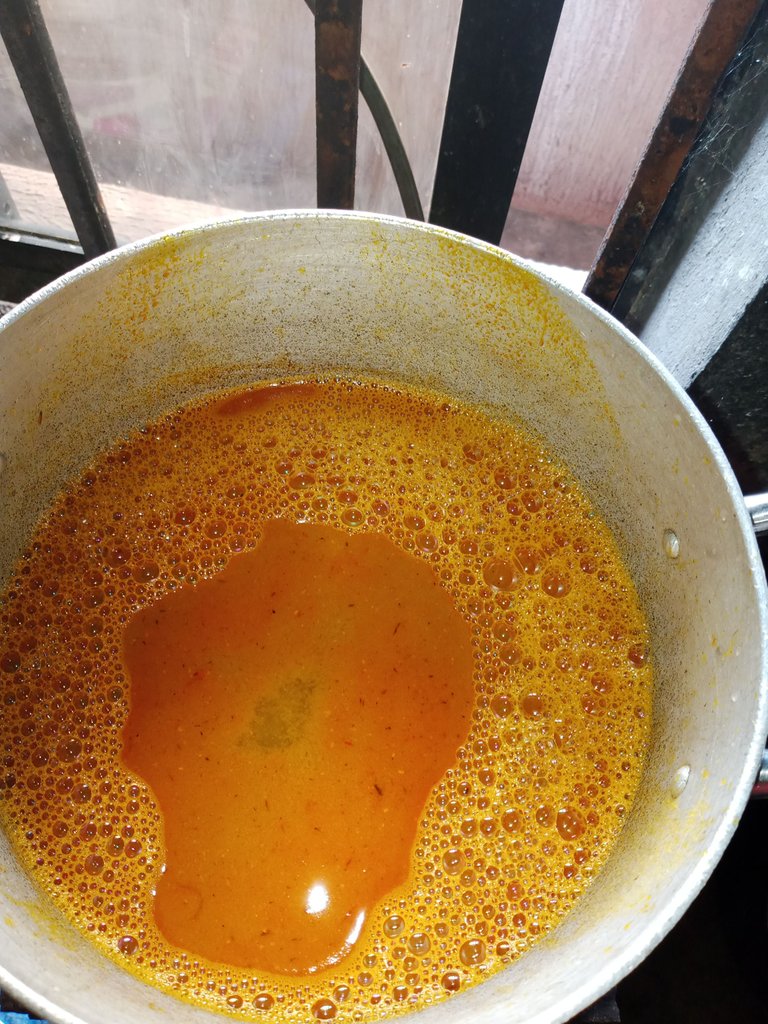 Put the grinded melon in a bowl and add little quantity of salt, Maggi, onions, cameroon pepper, warm water and turn.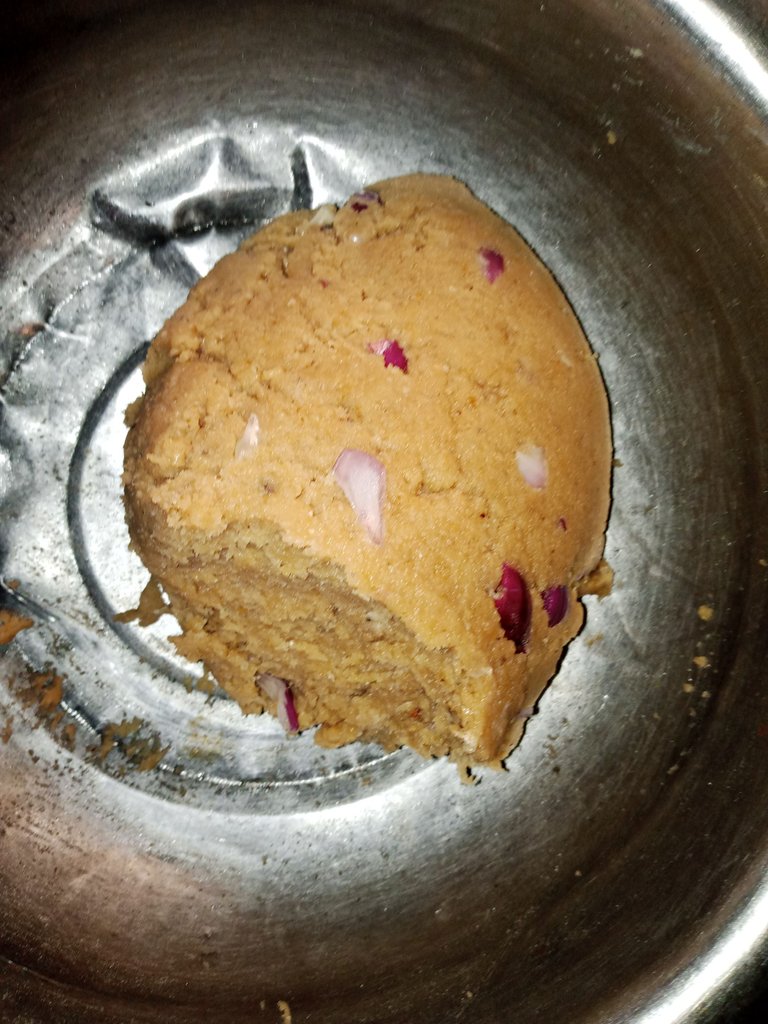 After few minutes, mould the melon in small balls and add in the pot, also add the cooked meat and dried fish and leave for about 30mins.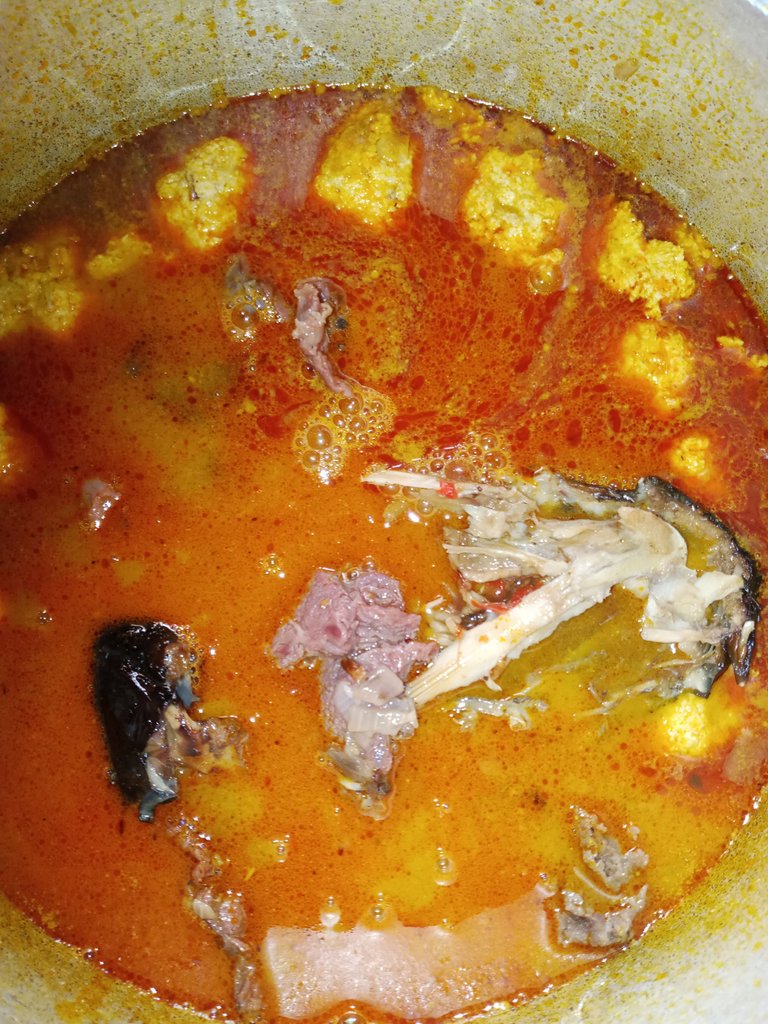 Pound castor seed, fresh pepper and crayfish and add.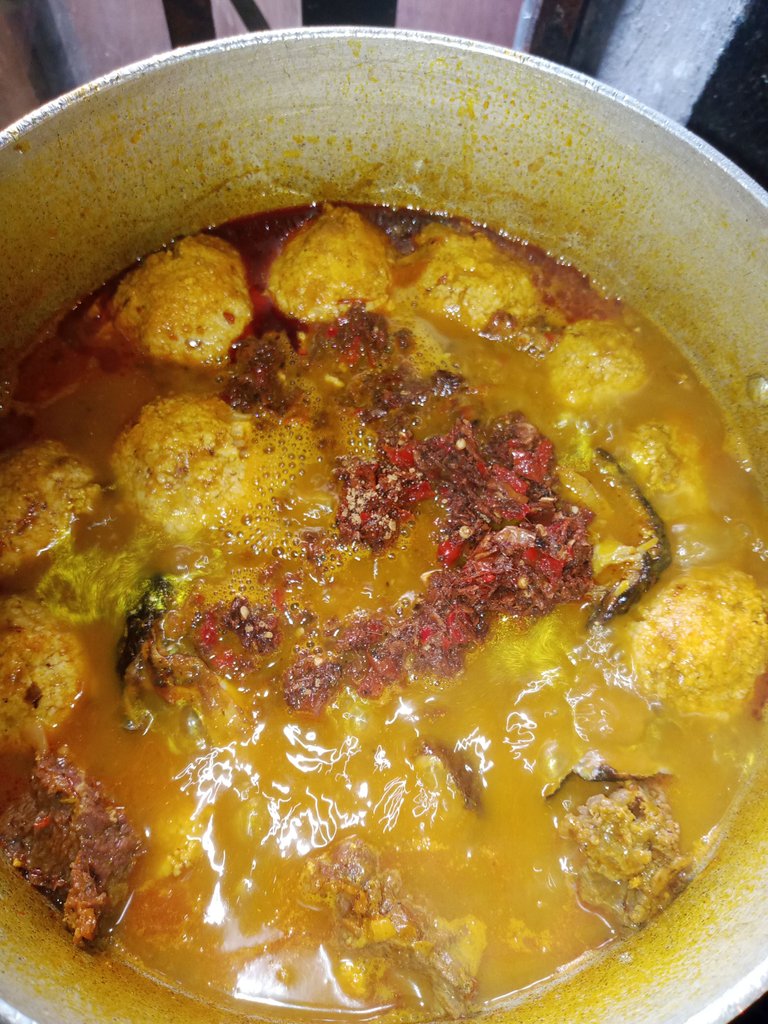 Mix the soup thickener with very little quantity of palm oil and add to your pot. Leave it for 5mins. After that, crumble the melon into small bits and put it back to the pot.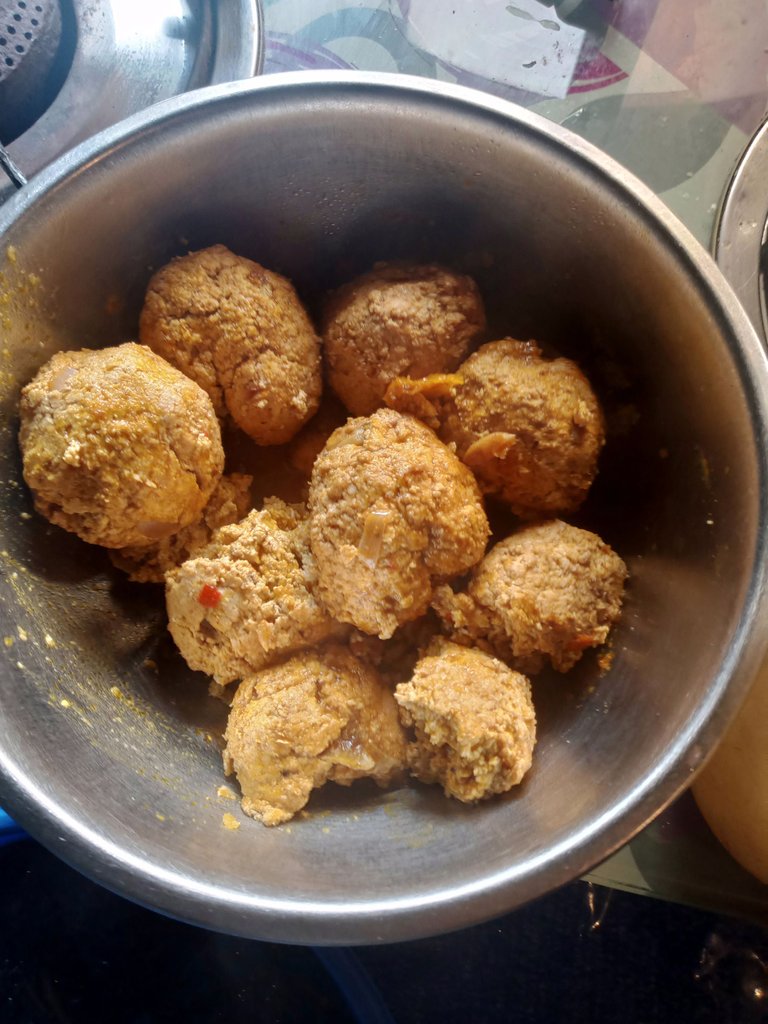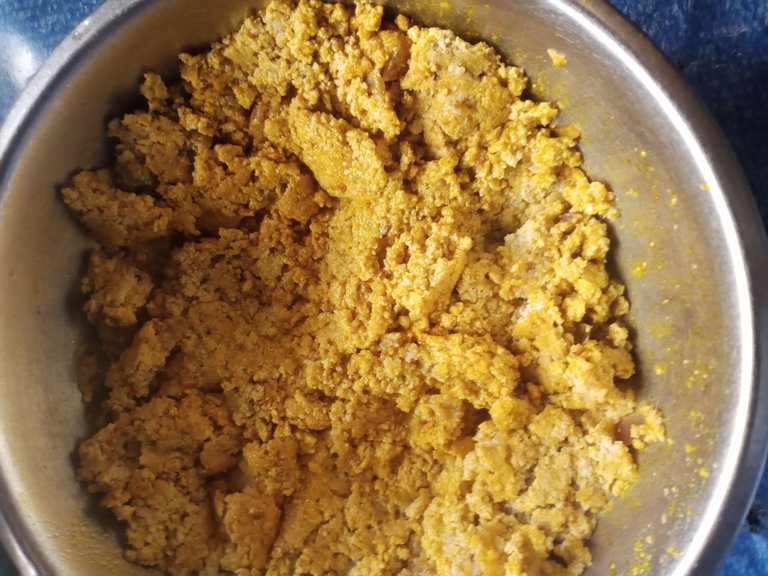 Turn it and cover your pot for few minutes.
After some minutes, add your sliced bitter leaf and turn the soup.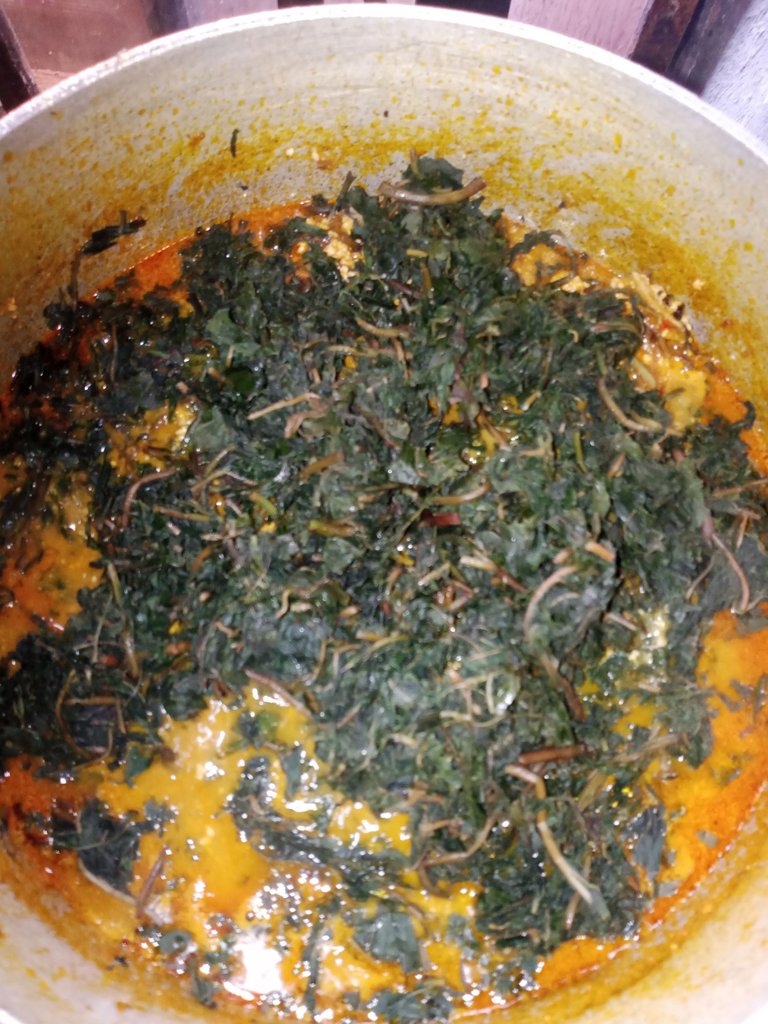 Leave it for a minute or two, your melon soup is ready.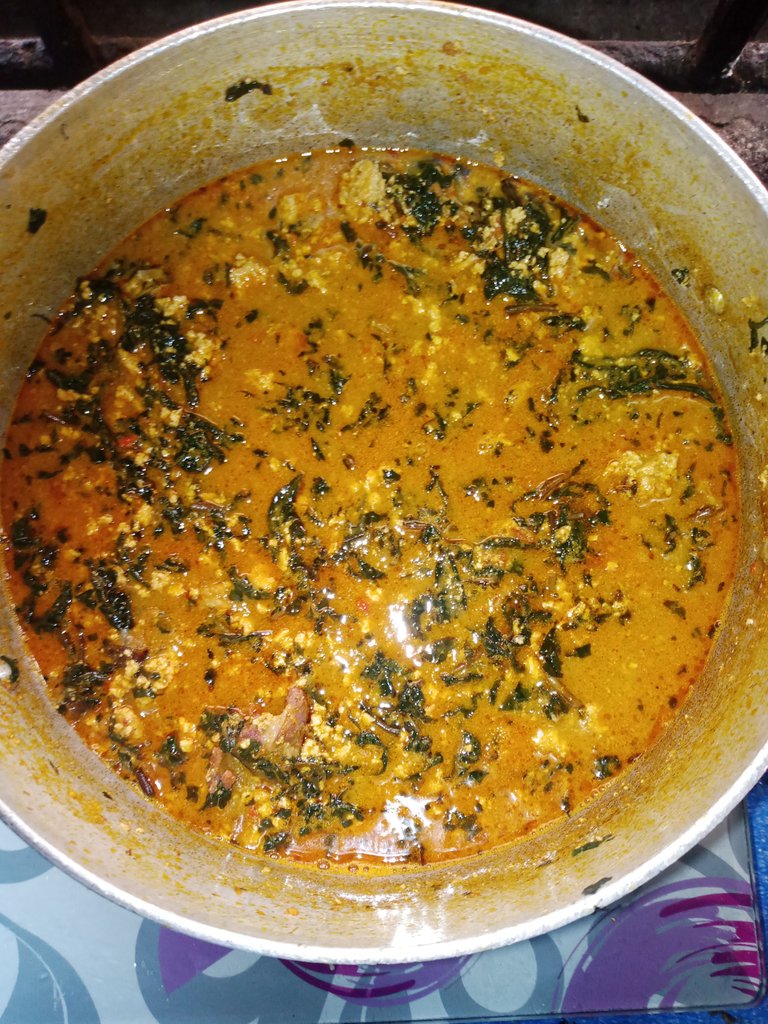 It can be eaten with wheat,fufu, garri or semovita, but I prefer fufu.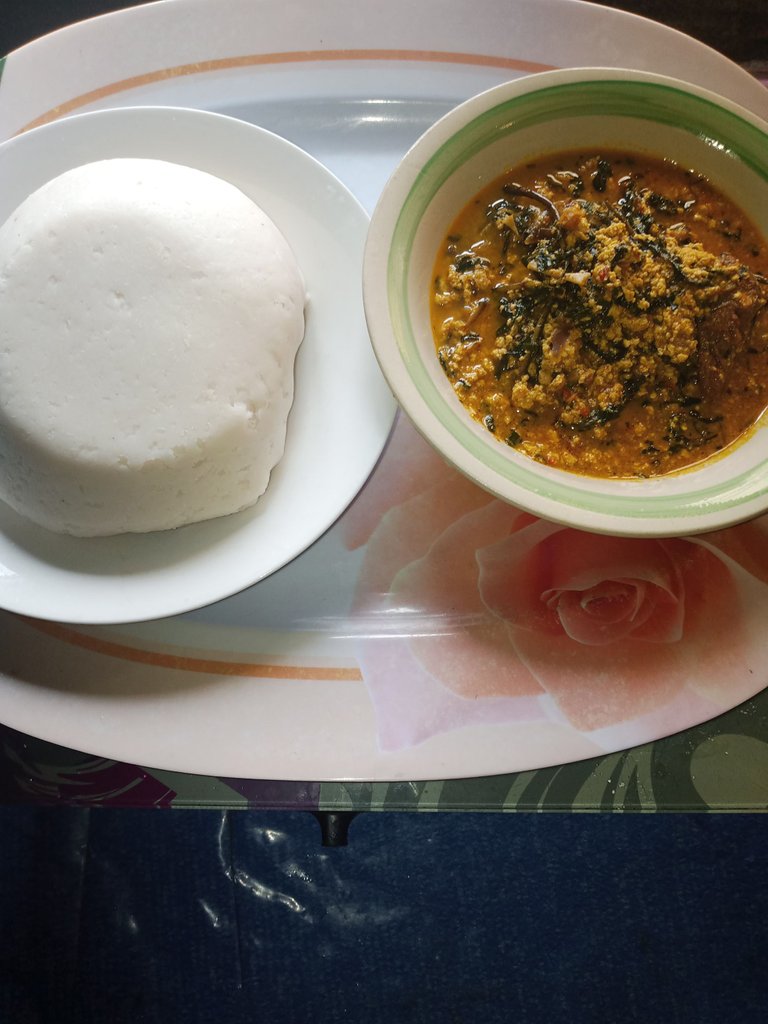 Cooking and eating this soup gives me happiness and satisfaction, and one thing I like in this soup is that its not difficult to prepare.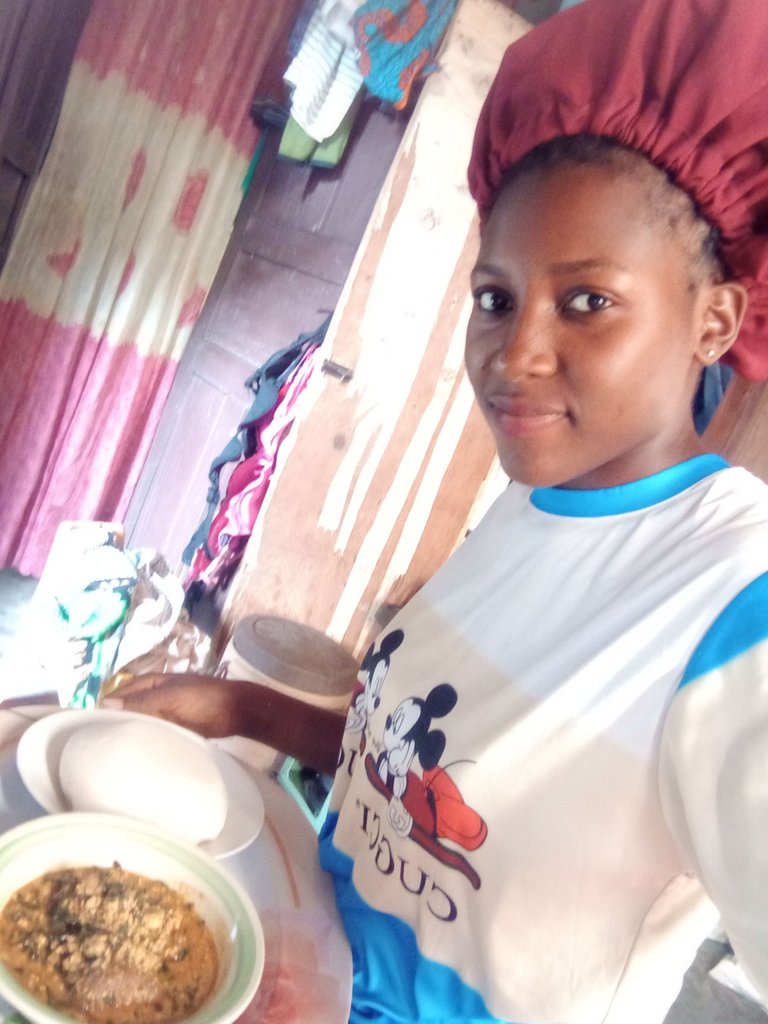 Thanks for reading and visiting my blog🤗🤗
PLEASE NOTE :THE PICTURE IS MINE.
---
---