I make embroidery design today with Ankara material
good evening to you all and happy new week to all my needleleaders
and all my friends in hive too, it's actually a new week Monday of love so friends let love lead, show style benevolent shine your light for everyone to see,It's been a long day an night hope we're all fine, @Nedleman your favorite brand on your screen again,
so friends today am here to share something with you all so get ready for yet another experience to the fashion world were I'll be sharing with all of you guys an phenomenal designs, impression and imaginative I made today at my office.
sewing equipments:
Ankara material
Close guy
Light cloth guy
Arming gum
Heirstay guy
Sewing thread
Embroidery threat.
so friends this the real stuff I made today.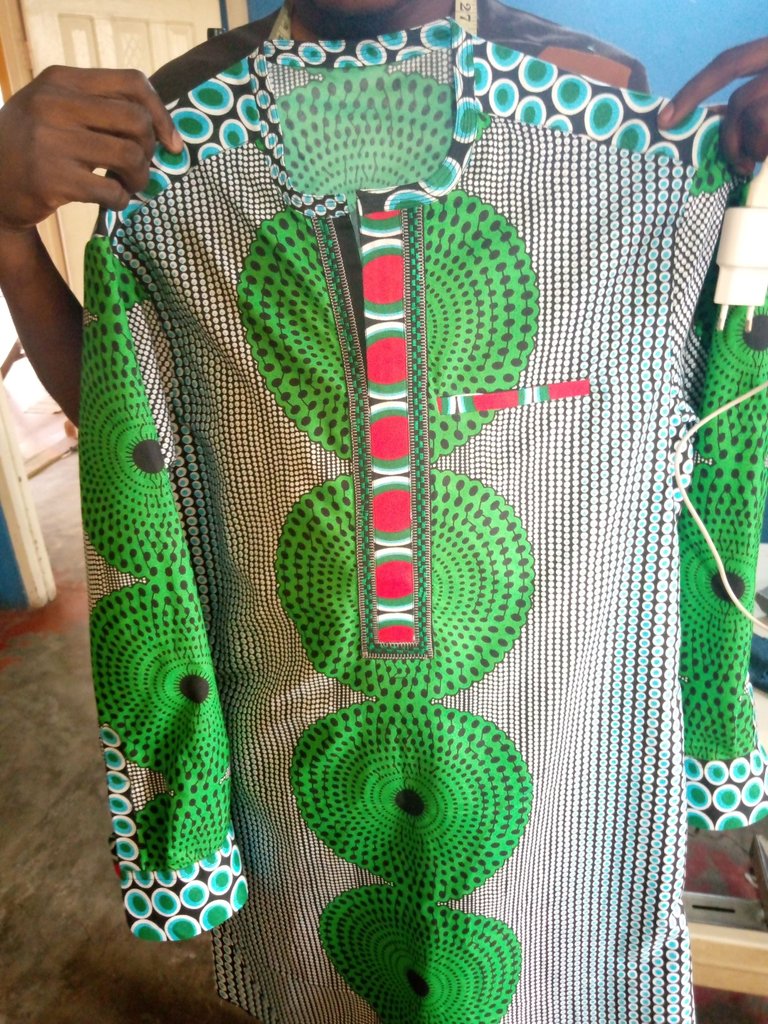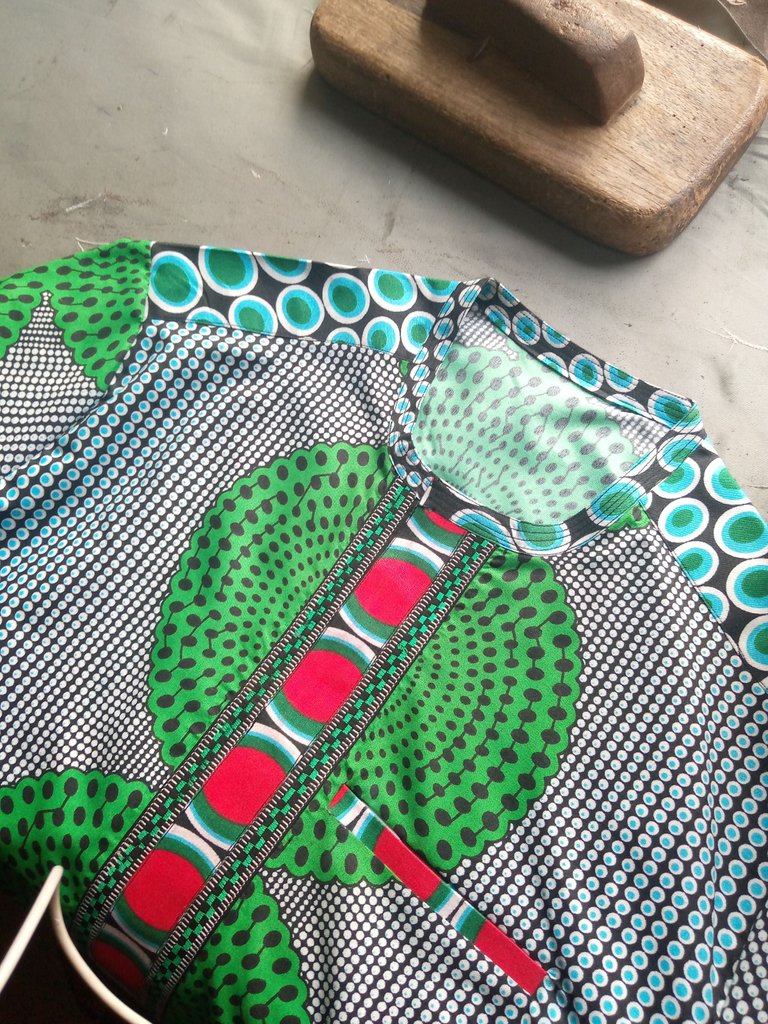 friends I start preparing the front I used black material as facing, that black material I put heirstay on it then I used hut iron to gum The heirstay on the black material, then I used that black divide by two with iron then I divide the Ankara too then I carry the black place on the middle of the Ankara then I sew middle an turn front.
as I finish tuning I used iron on it press an flourish it very well then I used arming gum I cut the arming by pieces and put under I press it again with iron so that the arming gum that black material with the Ankara material. then I sew i sew it round.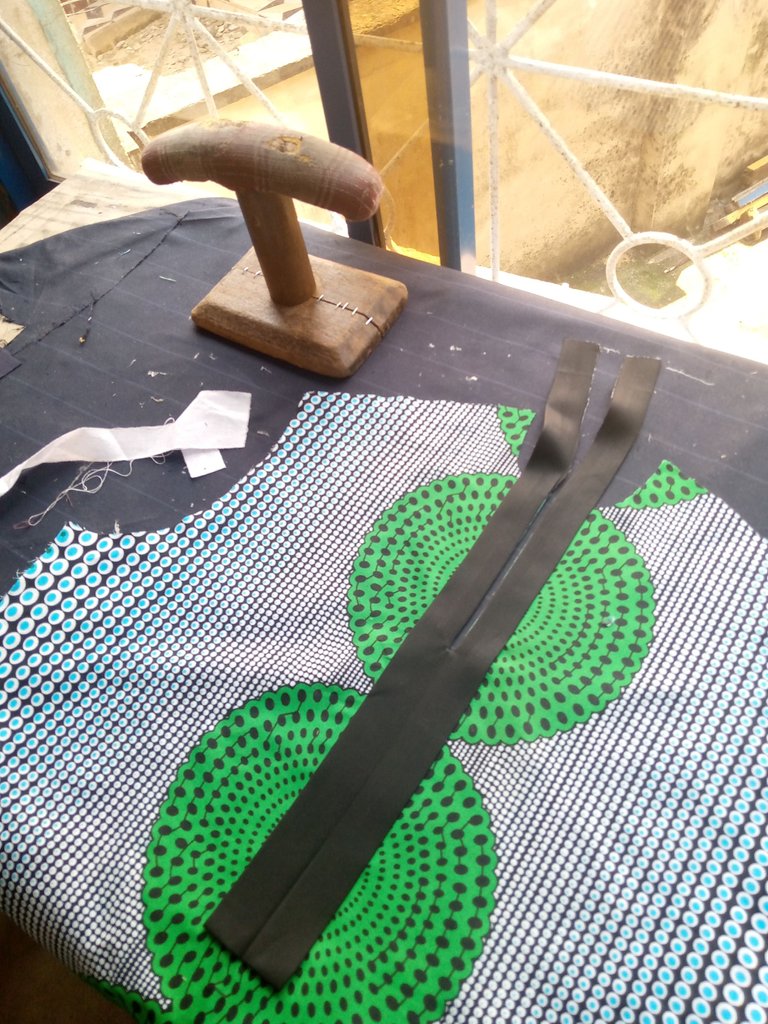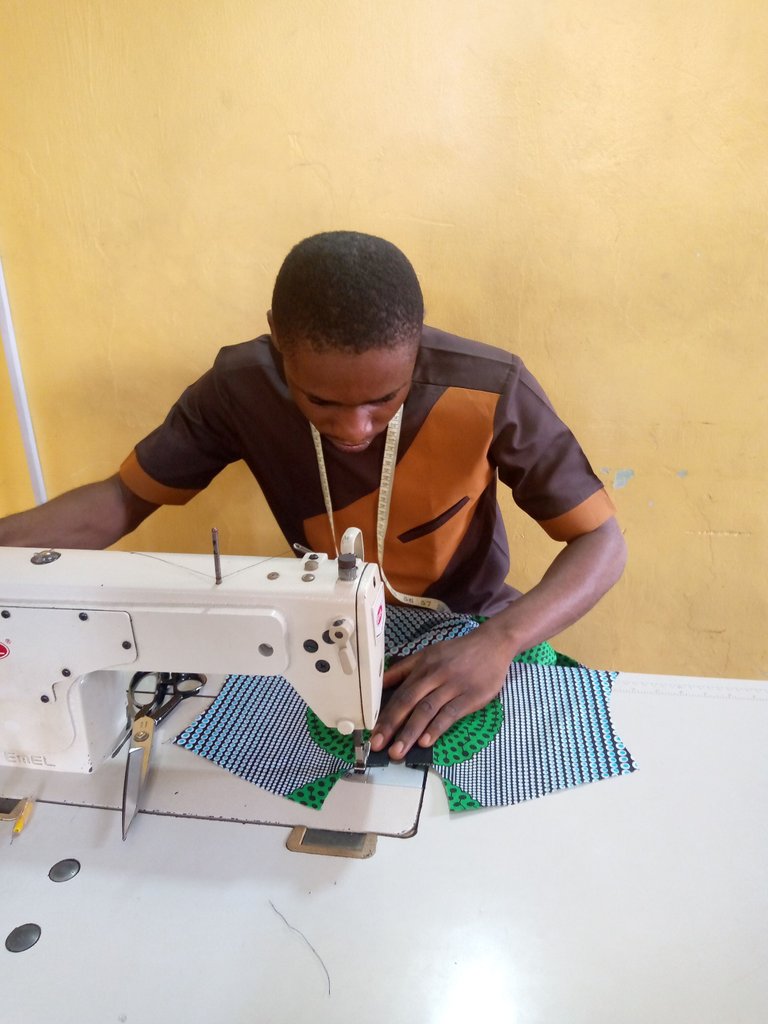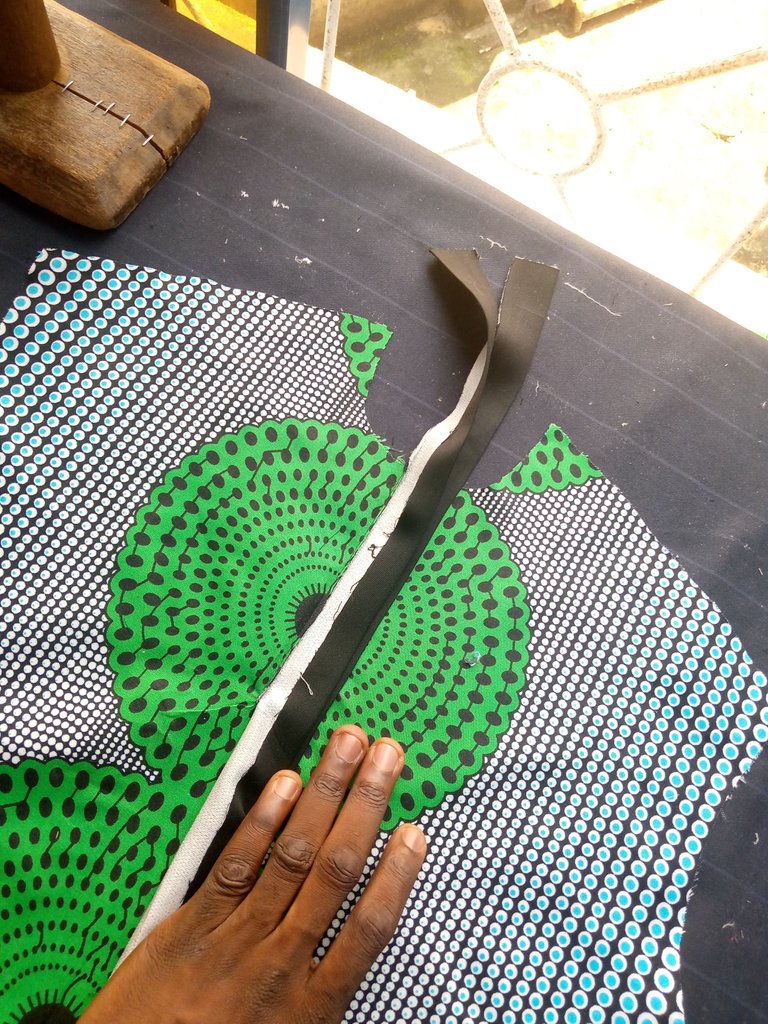 I carry it to embroidery machine an start doing the embroidery design.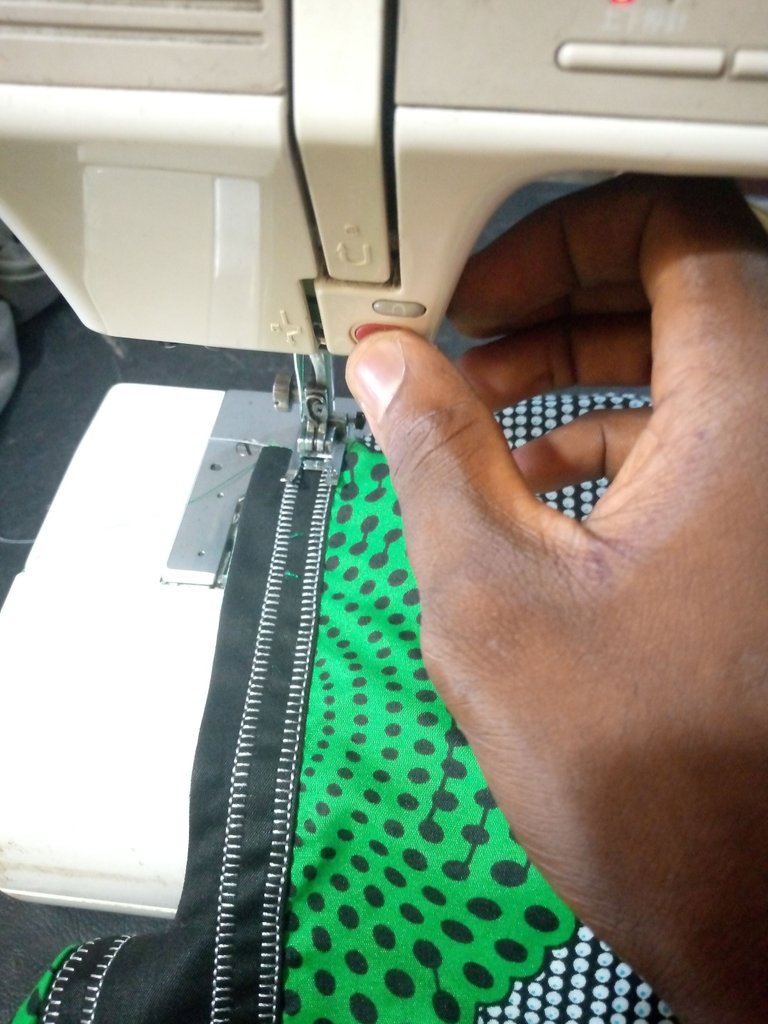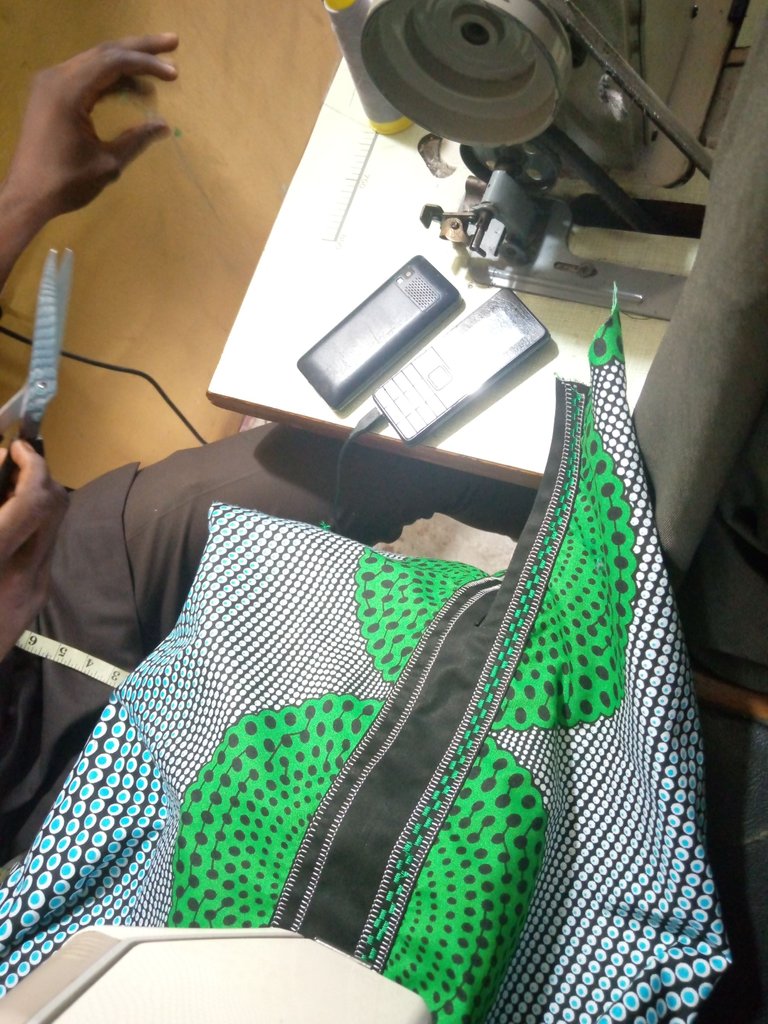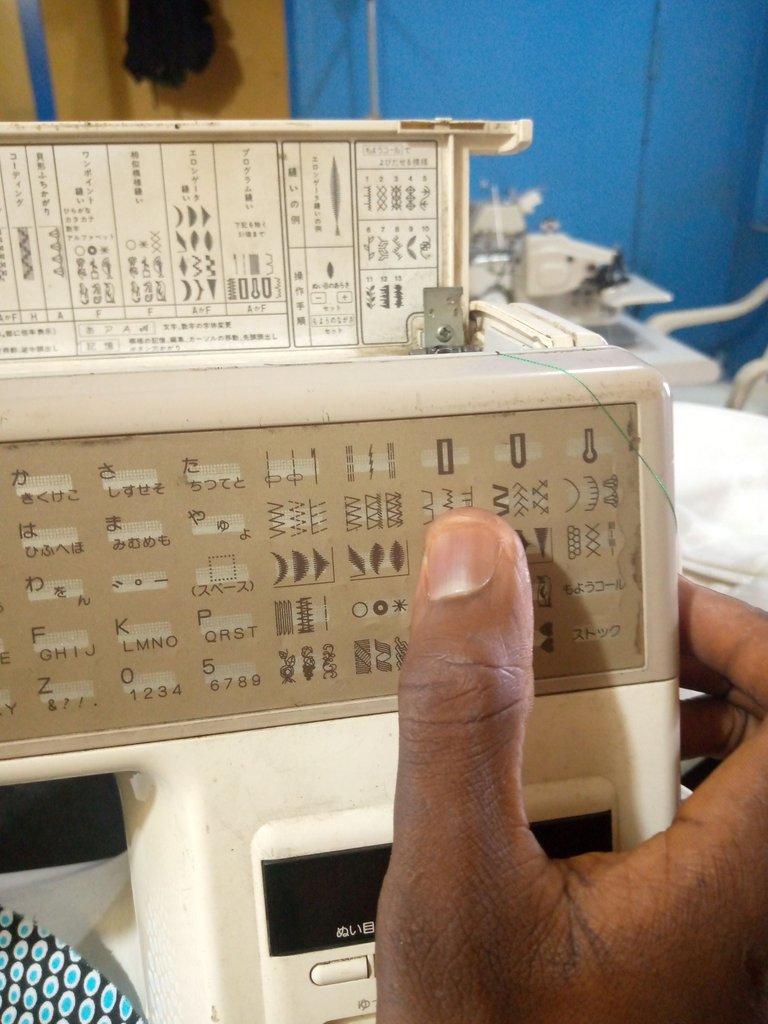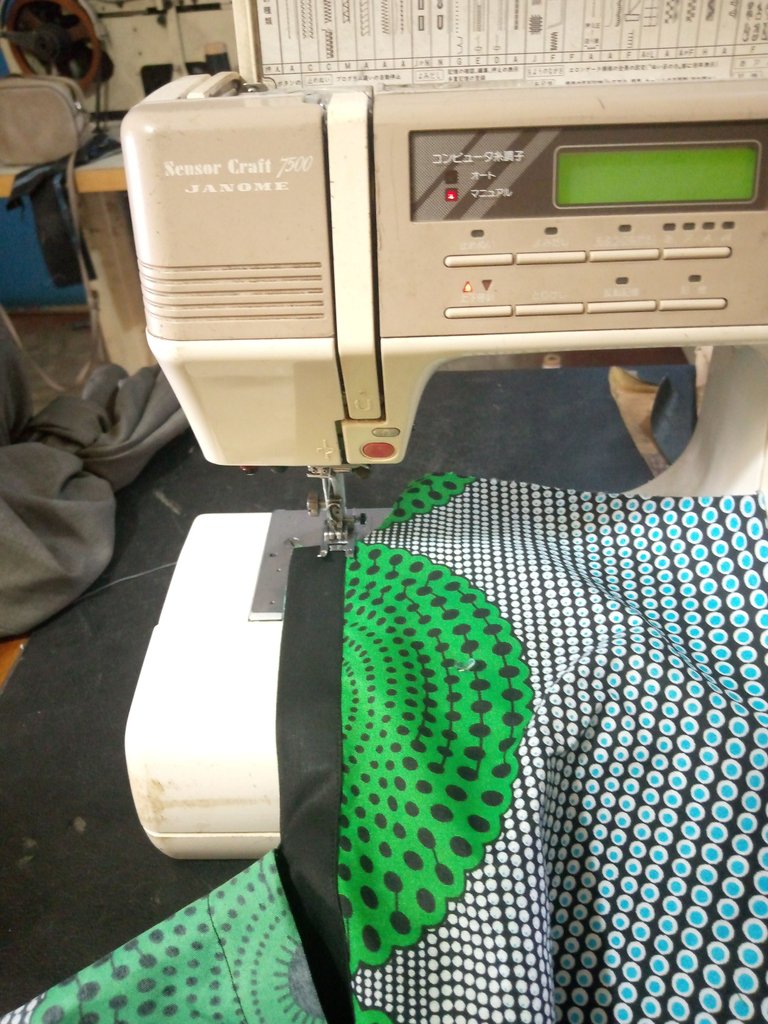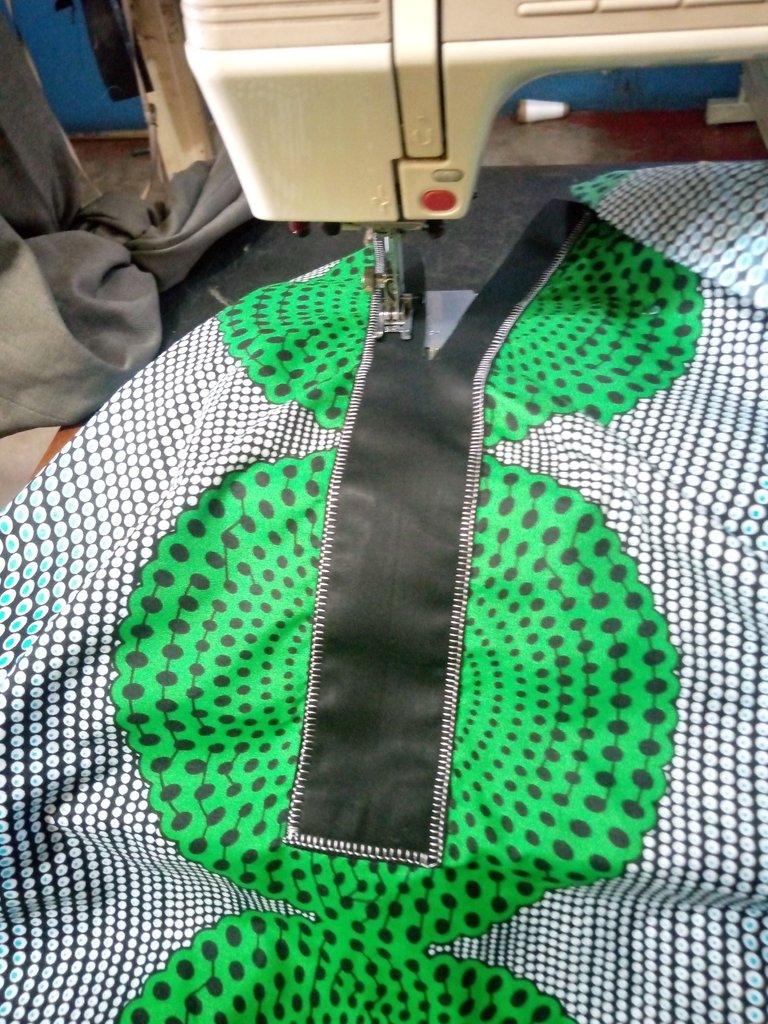 as I finish the embroidery I fix the flap I used cloth guy an arming gum and prepared the flap.
then I also used arming and fix the flap in the middle then I sew it.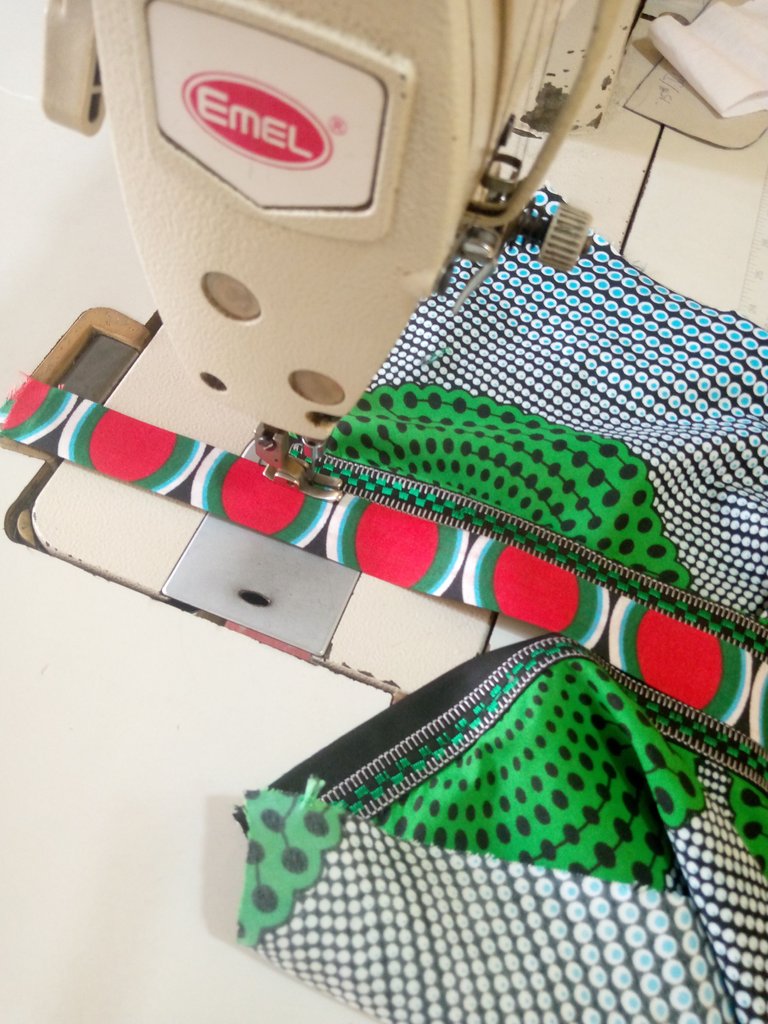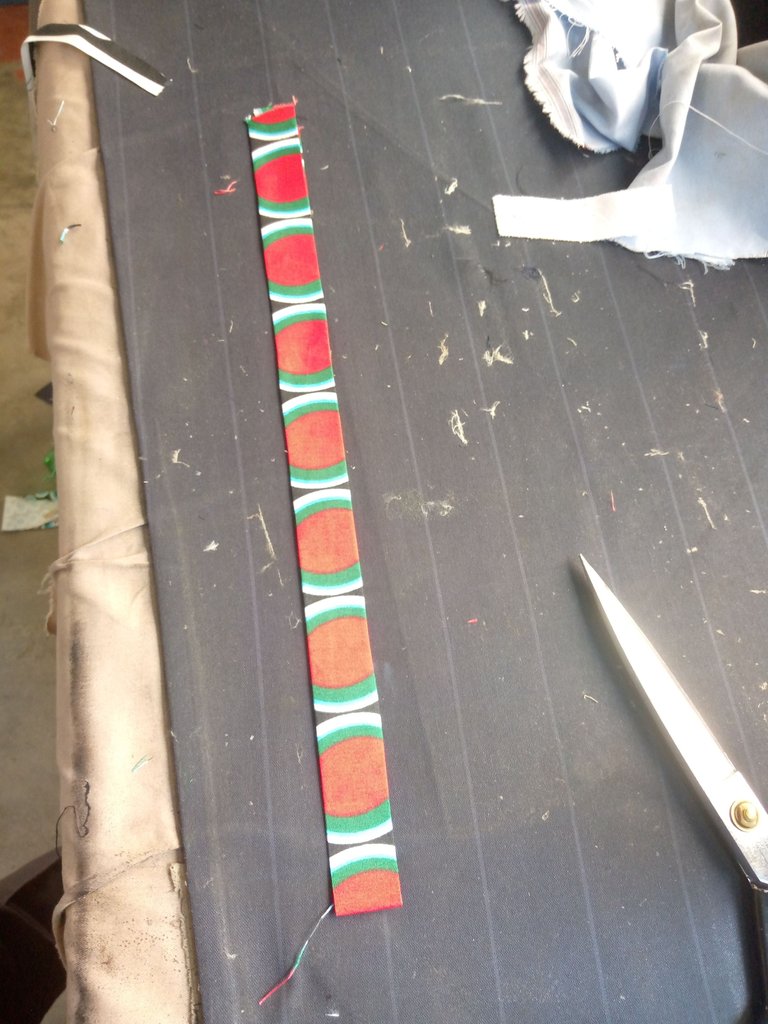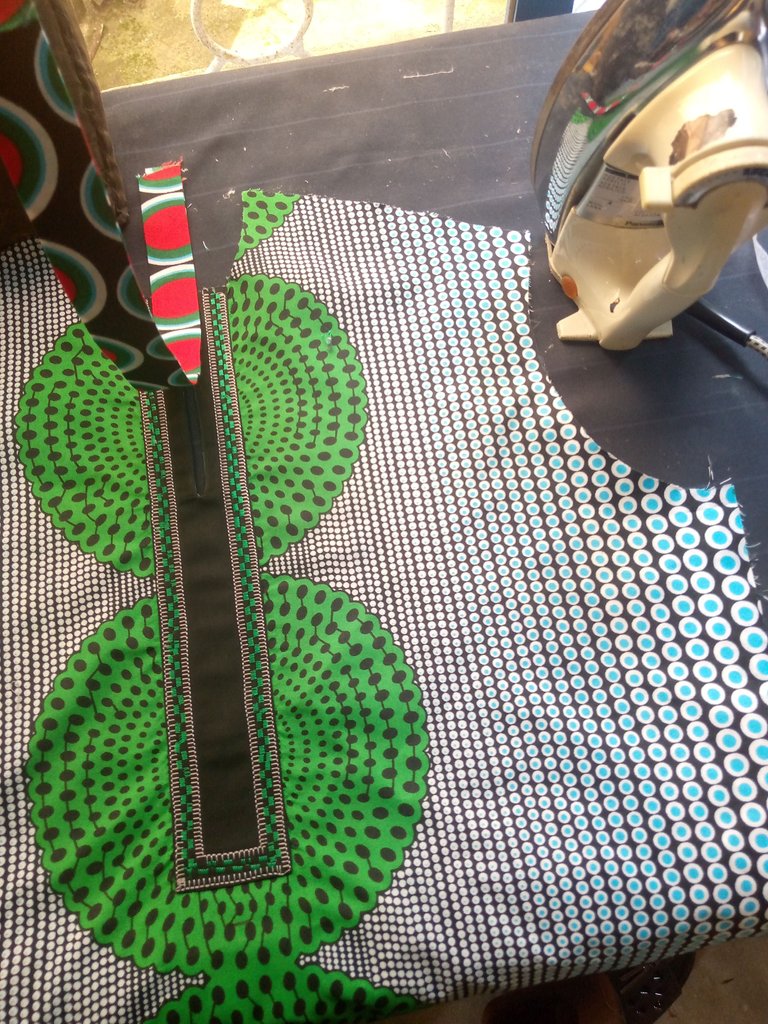 then I do one Mount pocket I use close guy on it I did the mapping first before I start sewing it than I turn it.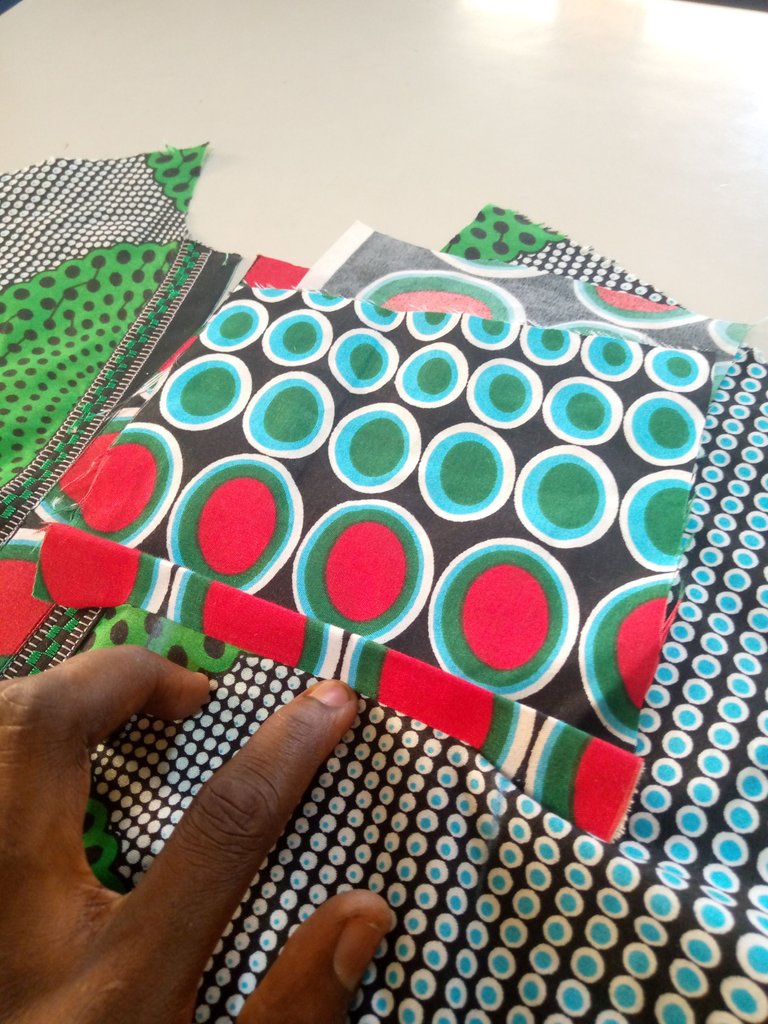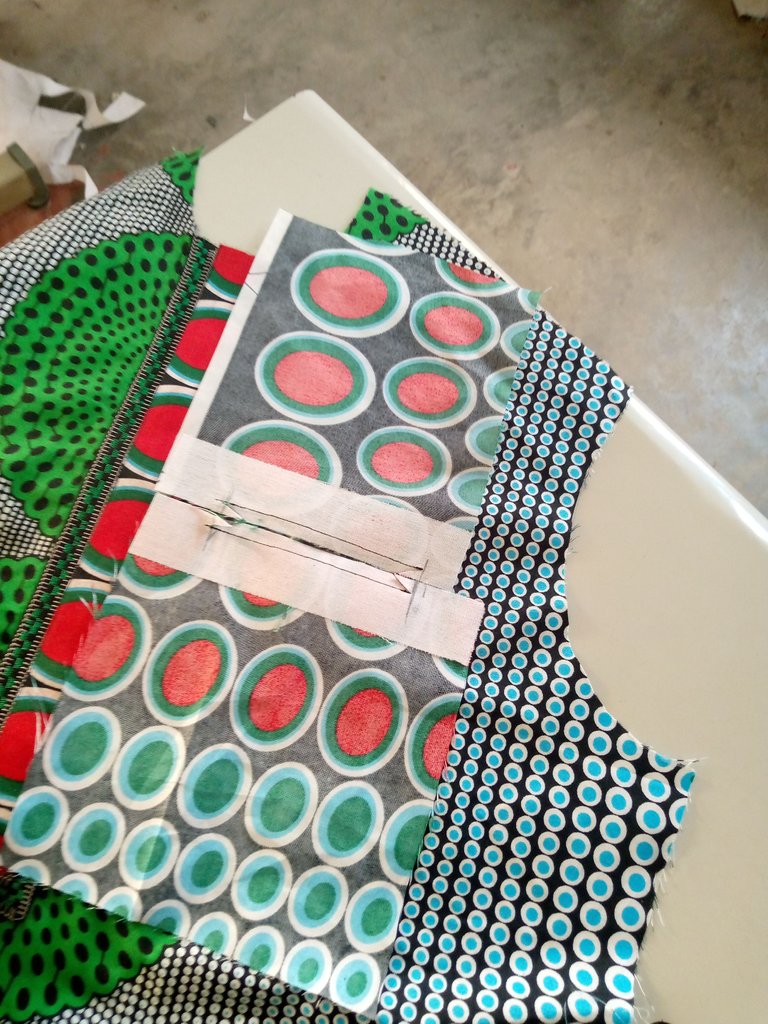 then I join the shoulder, before preparing the pepping, so I fix it .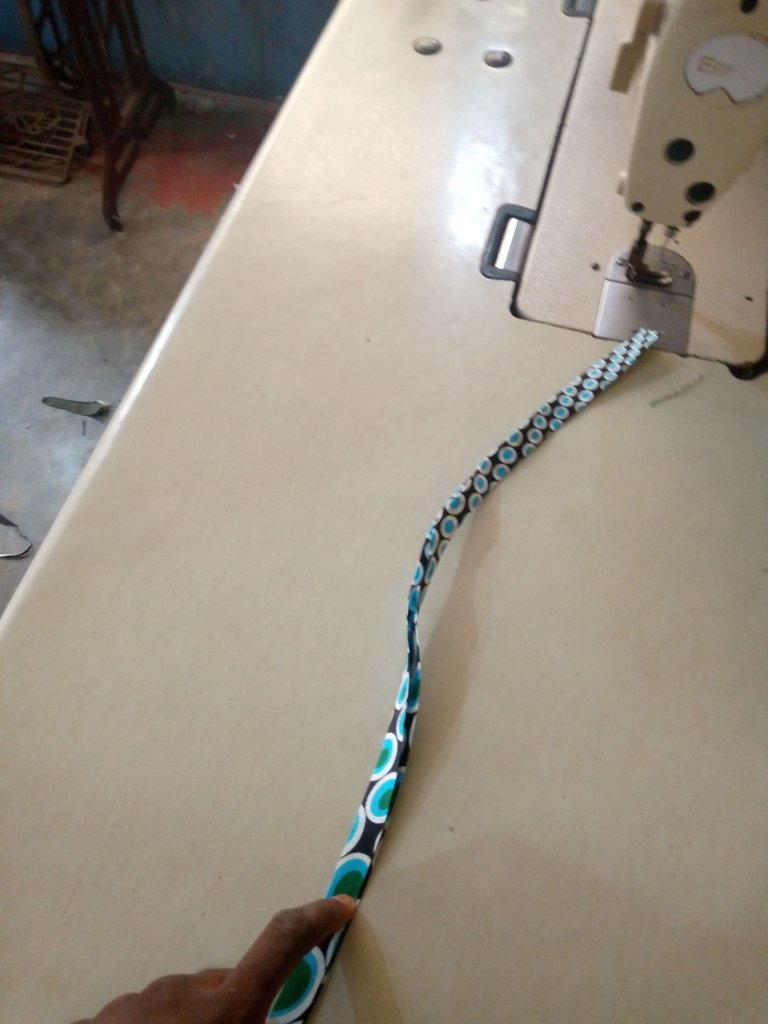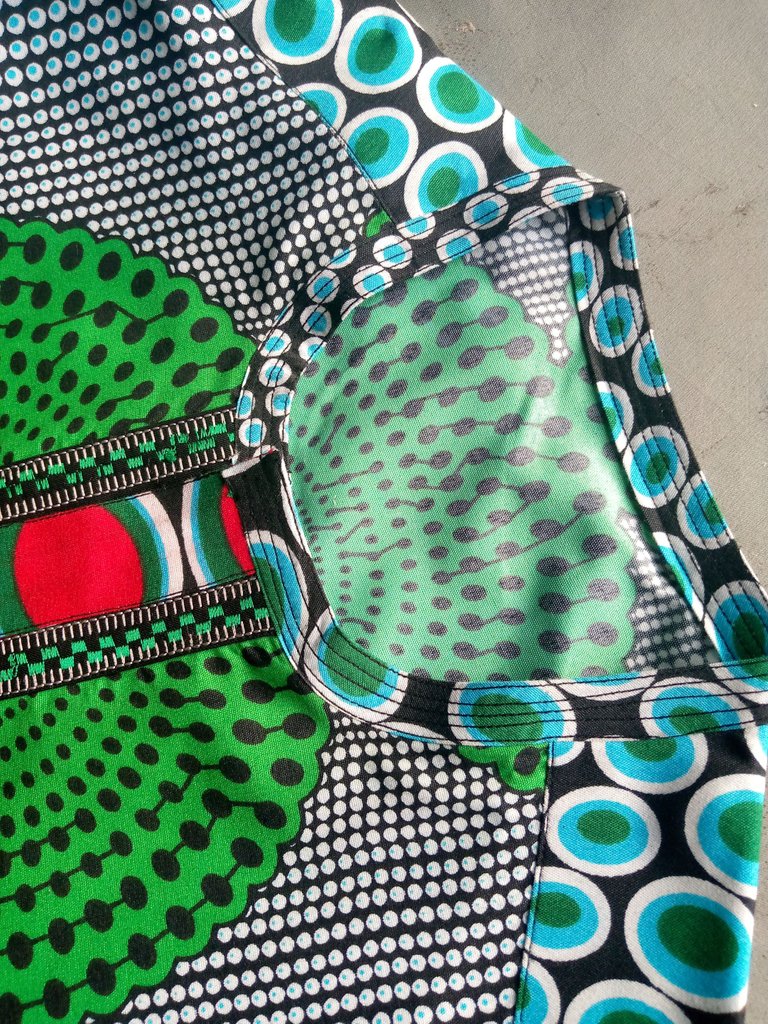 after I finish fixing the pepping I join the sleeve after sleeve fixing I went for weaving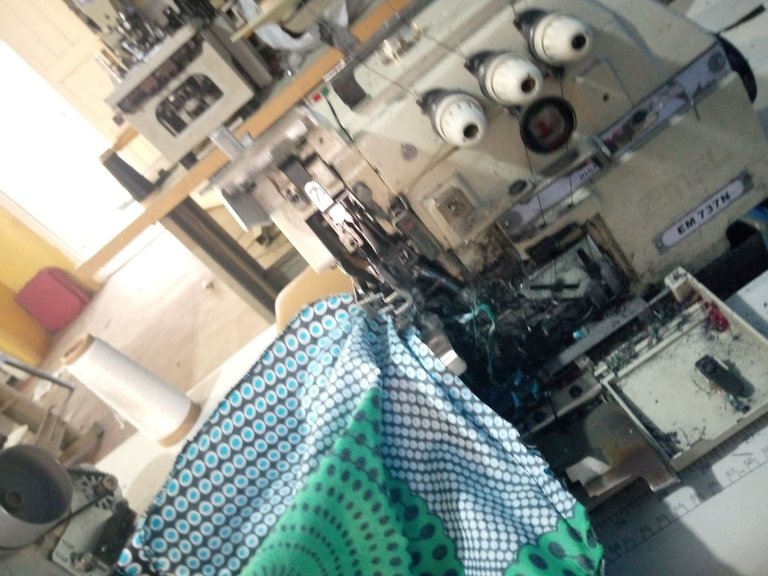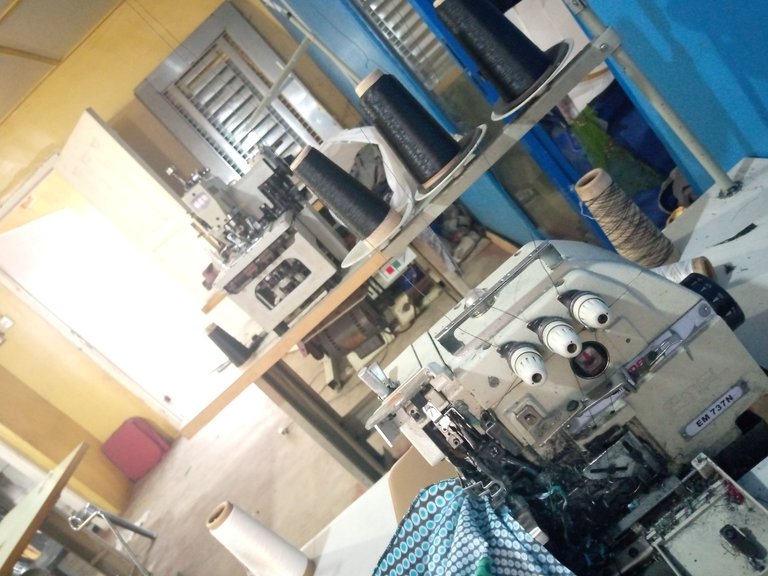 after I used normal sewing machine join the side after joining the side I bend the down then I sew it
I also sincerly from my heart thank you all the @hive users for the turn up on my post, i felt love and i really appreciate you all for your time on my post, God bless you all. do have a peaceful night rest
---
---