I make this senator in my office today
Good morning How are we all doing? Hope we all slept well. Am not doing bad either, all's well. It's been a great week for me, I trust we all had an awesome week too. so friends today my boss called for a meeting so for that meeting, he takes time to talk about finishing in a cloth with when u are sewing and he even said I should Make sure that my threading be neat, so friends after that meeting he carry one clothe for me to cut and sew, so i love one thing about him, his ability of coming up with brilliant ideas, he opened my eyes to so many ideas today he has been such a supportive boss since from day one and to be honest, I really appreciate him so much. So friends I hope your week went well and was as interesting and impactful,
So friends this is a new week and today makes third day with so much love in my heart ❤️ I pray this week be a blessing to you all, and I specially welcome you all to yet another amazing new week of content development. Now friends stay connected to your number one favorite brand @needleman while I blow your minds😊 with my fantastical designs and styles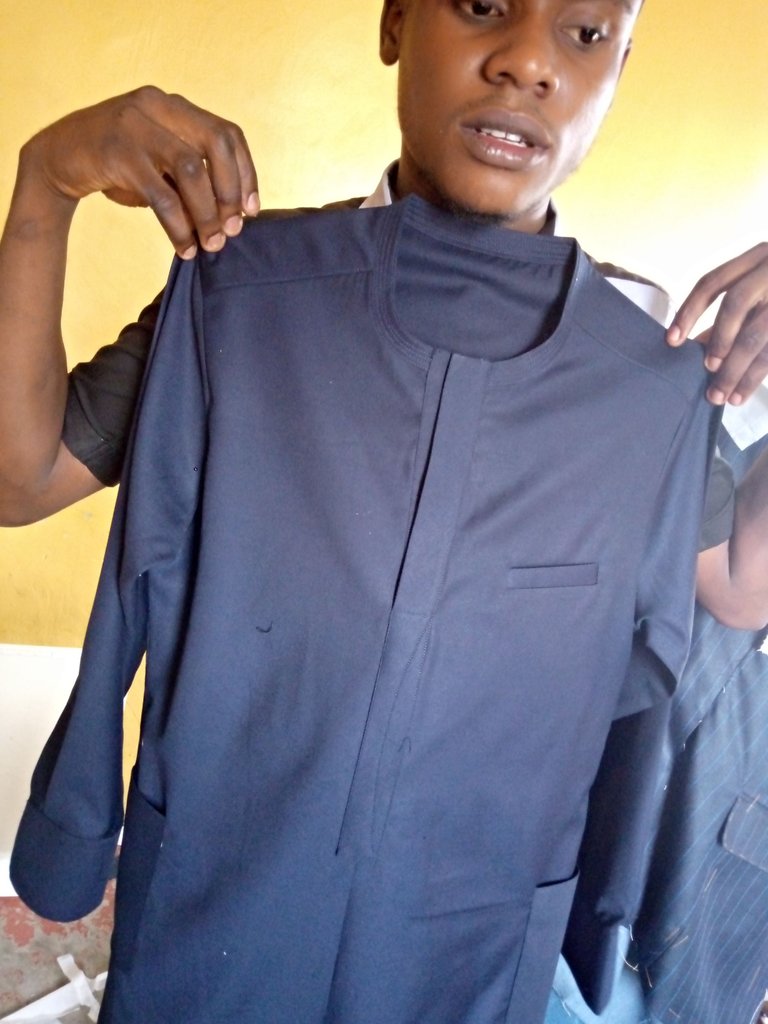 firstly: cutting
I start cutting the front,then after cutting the front I carry the front pest on the material then I removed back so that is how I get the back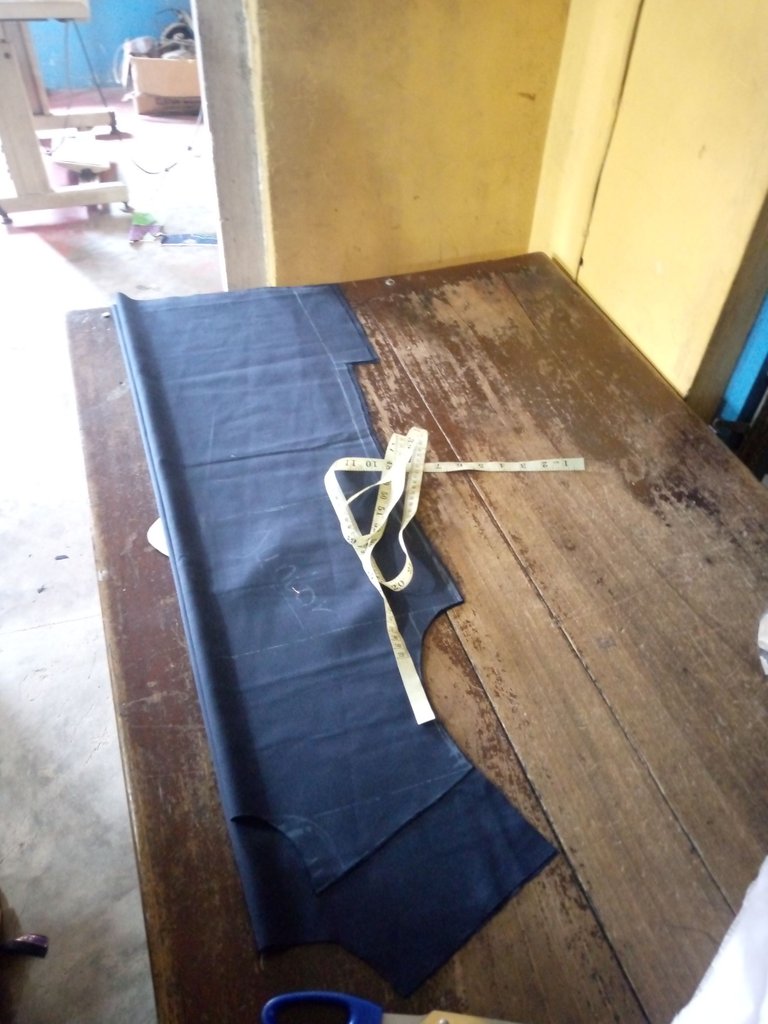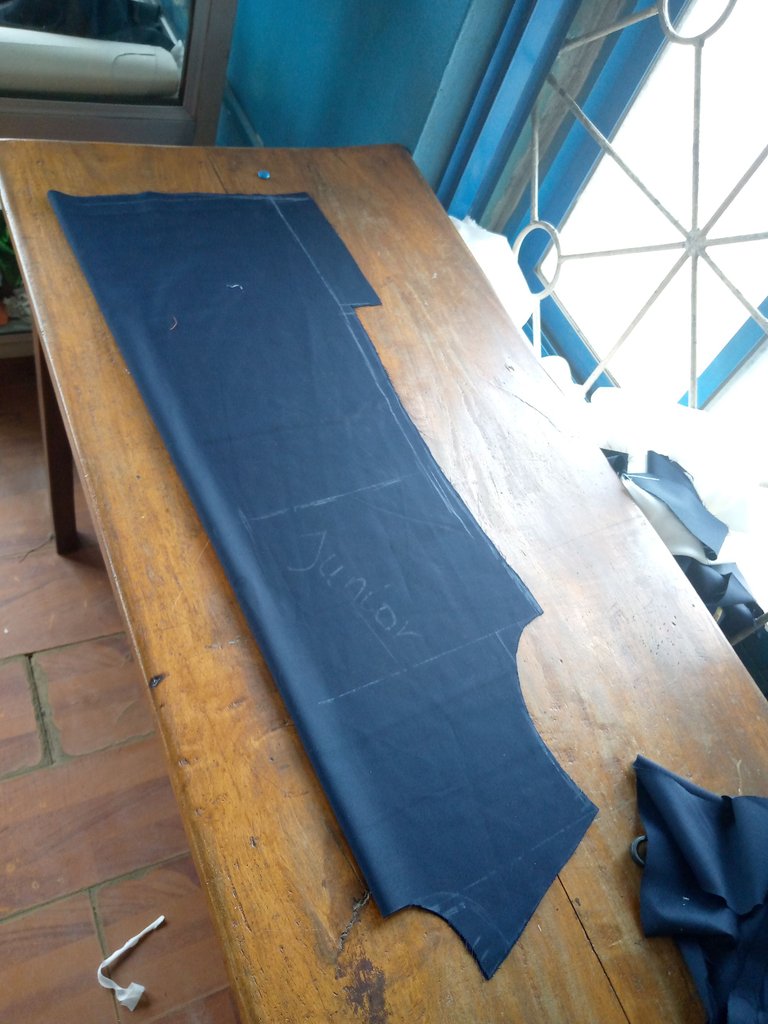 before I cute the sleeve.
secondly :Item used
navy blue fabric
cloth gum
light cloth gum
heirstay gum
arming gum
matching thread
sewing processed
so friends I start with back piece.
I start forming a back piece, I carry the back of the cloth place on the material then I tress it to remove back piece, after removing the back piece I carry the back piece and place for heirstay then I cute The heirstay and I carry it to ironing table to gum it, after I finish gumming it I bend very straight line then I carry it an pest in the back and I sew it very straight an neat line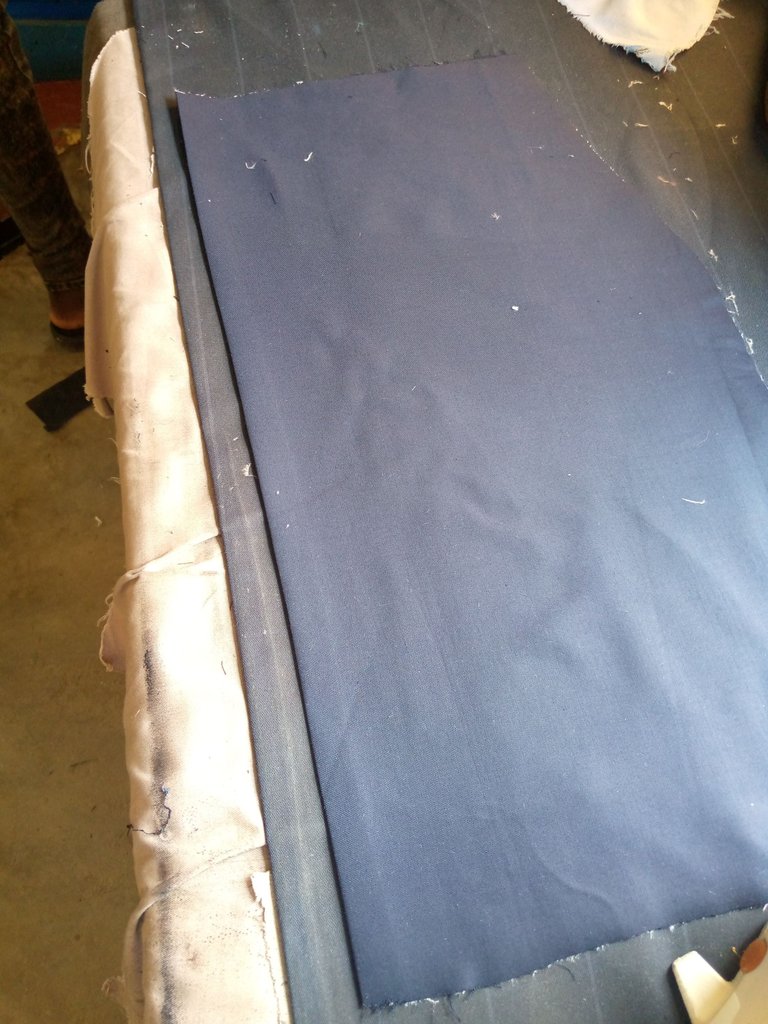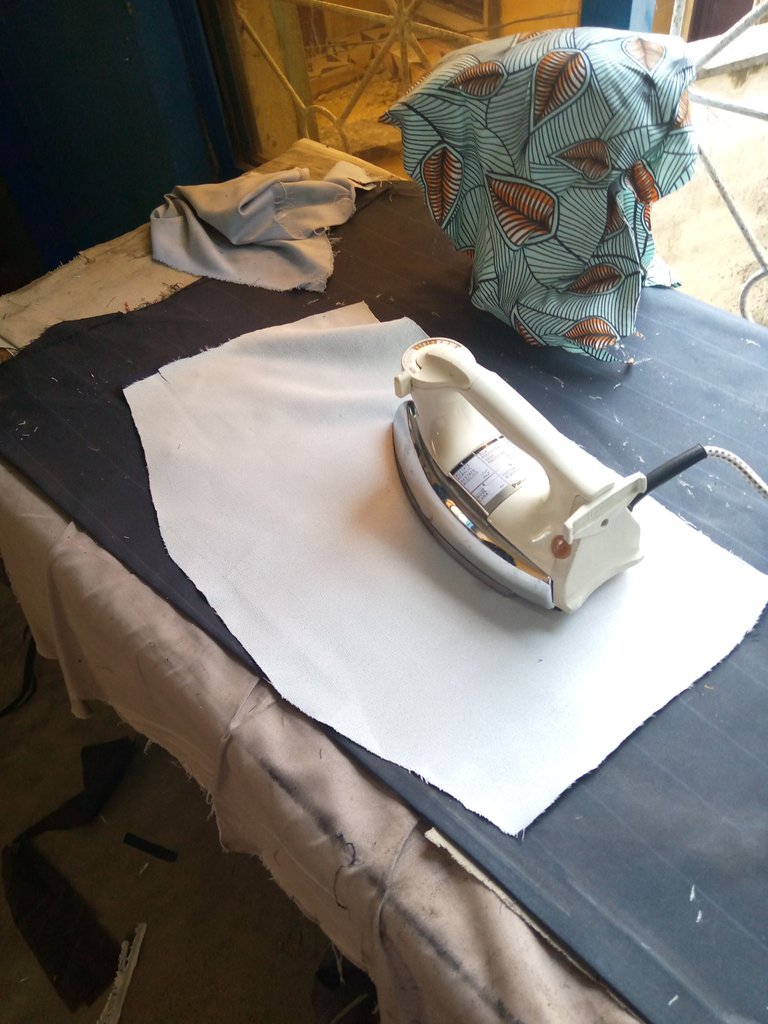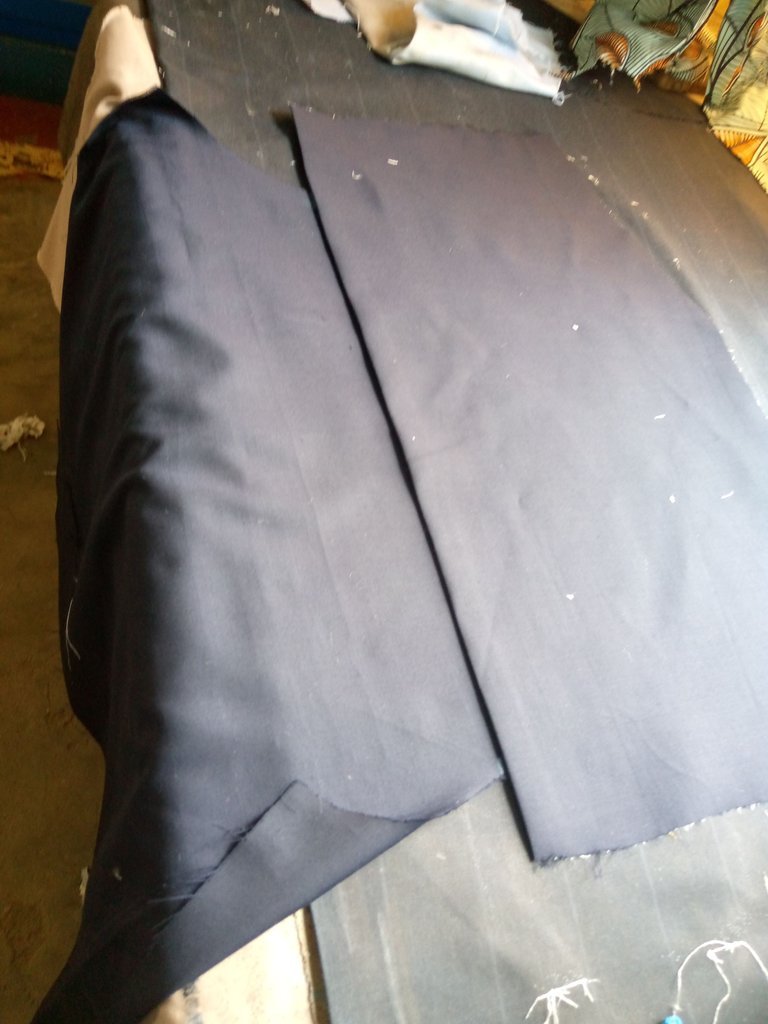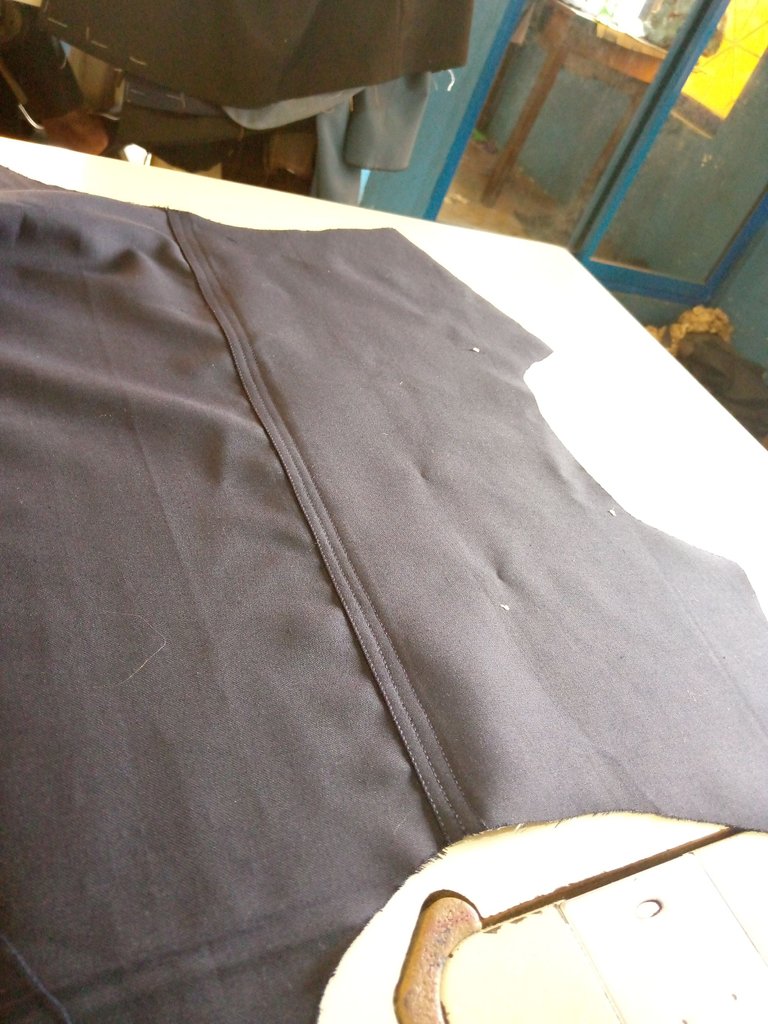 .
then after the back piece I join the shoulder I didn't do anything for the front,so after joining the shoulder i use ironing pieces to cover the cloth then I pour water and I press it with iron,as I press with iron then I used pressing buord to cool it then i trimmed the naek so that the trimming will make the neak to round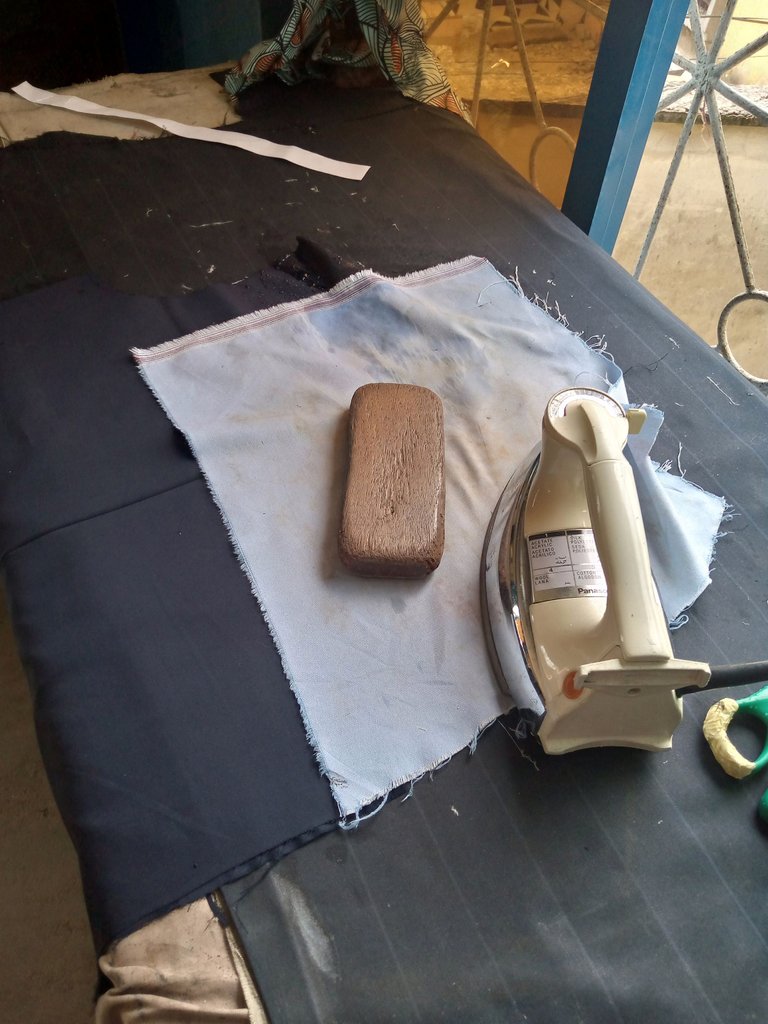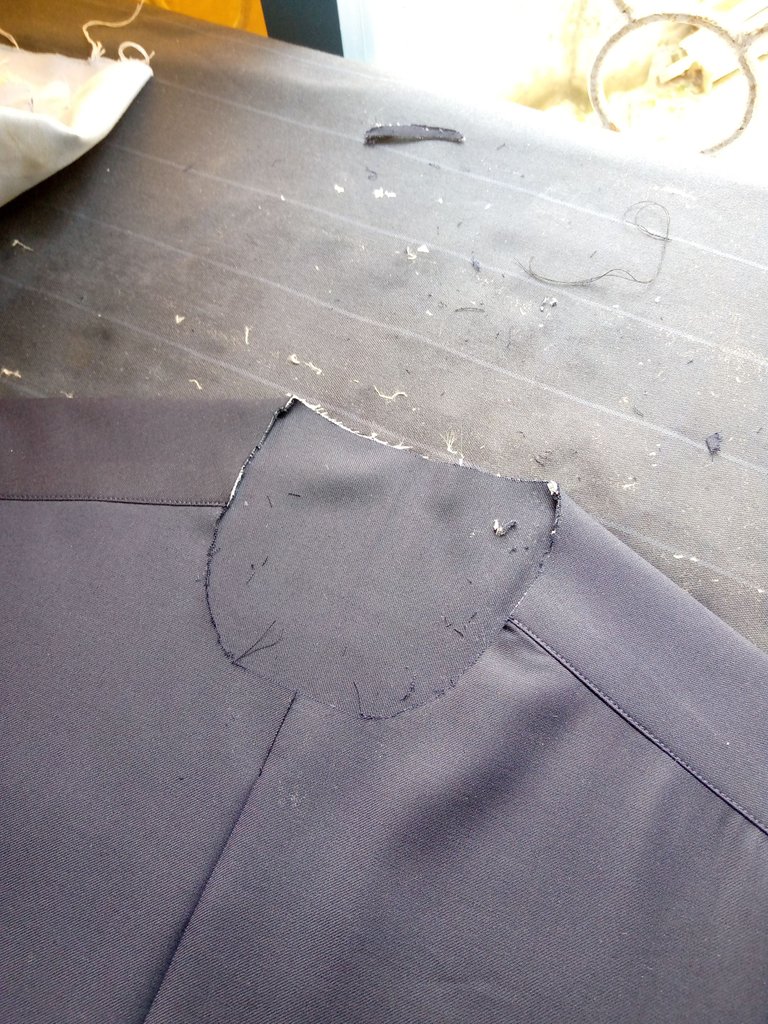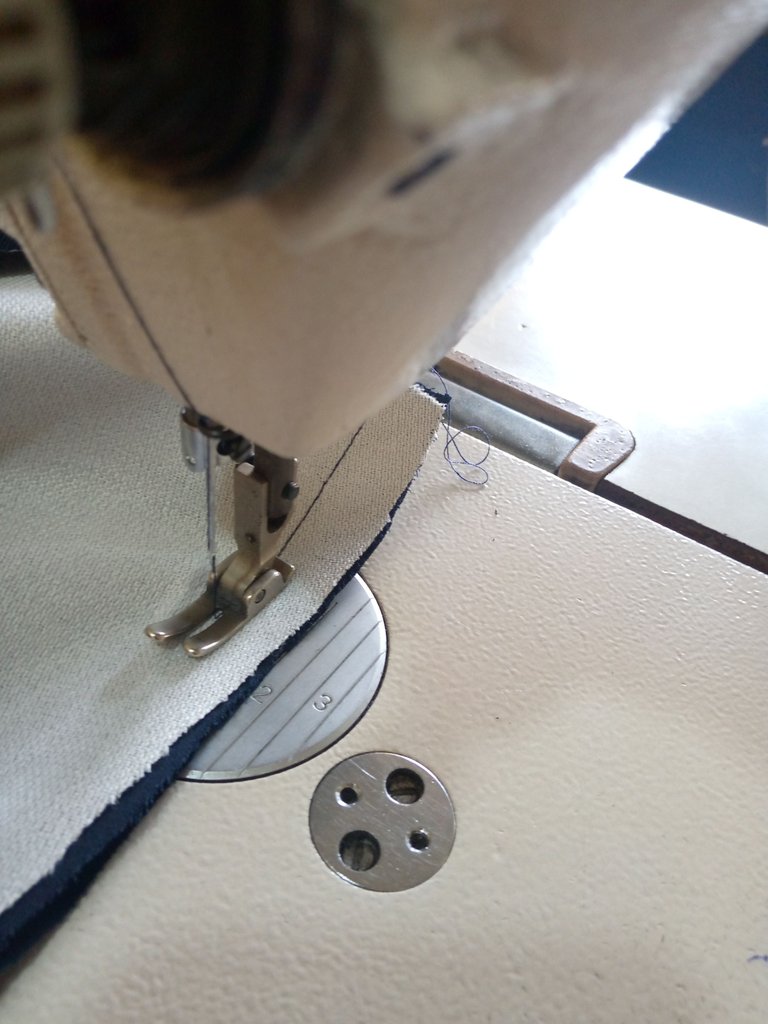 .
before I start preparing the pepping, then I fix it as I finish fixing it I carry it to ironing table an I used ironing pieces an iron an pressing buord to press it so that it will give me a good finishing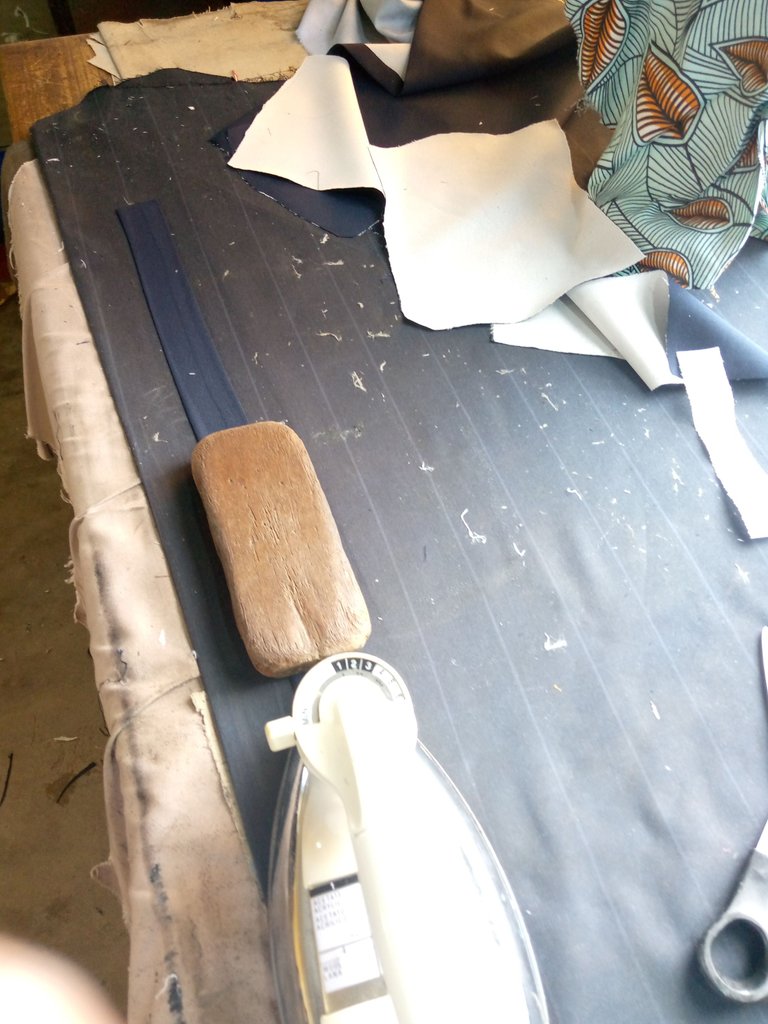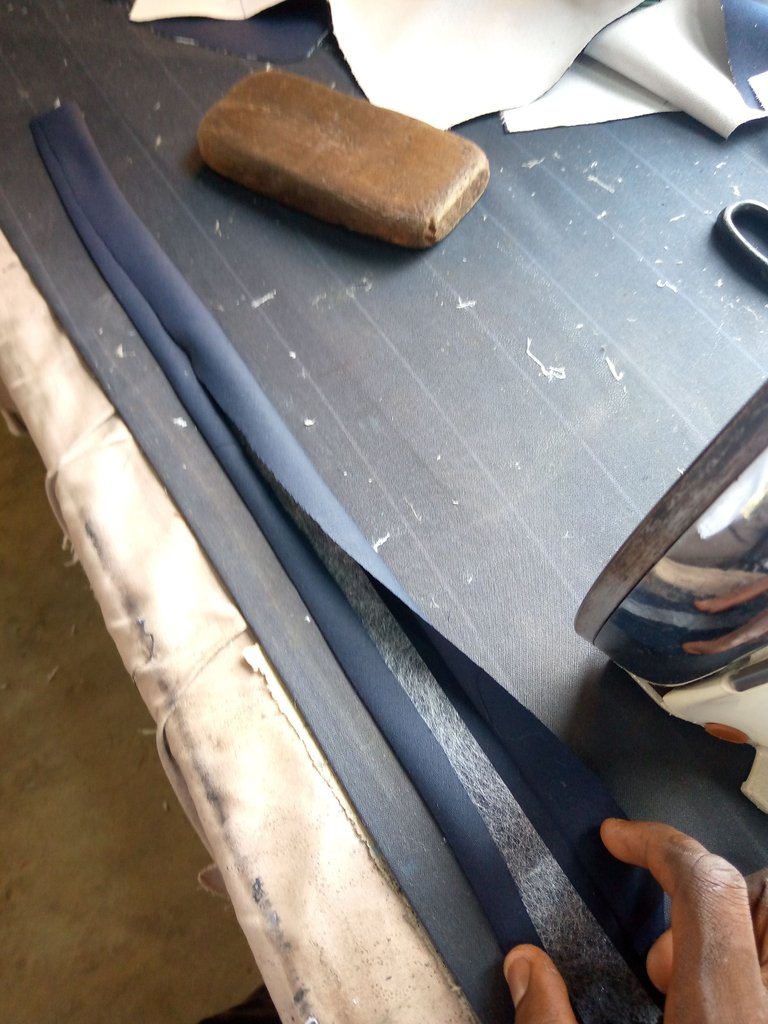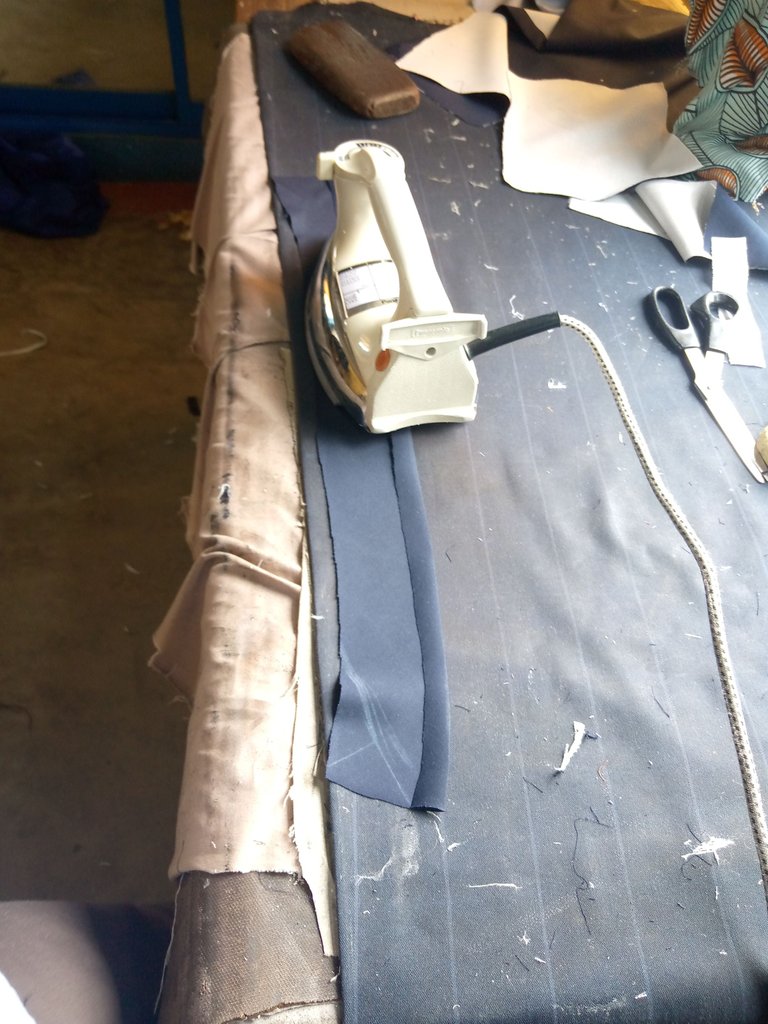 I start preparing the flap
as I finish preparing the flap I divide the front by two then I cute the front have have inches that place I cut is were the flap will fix,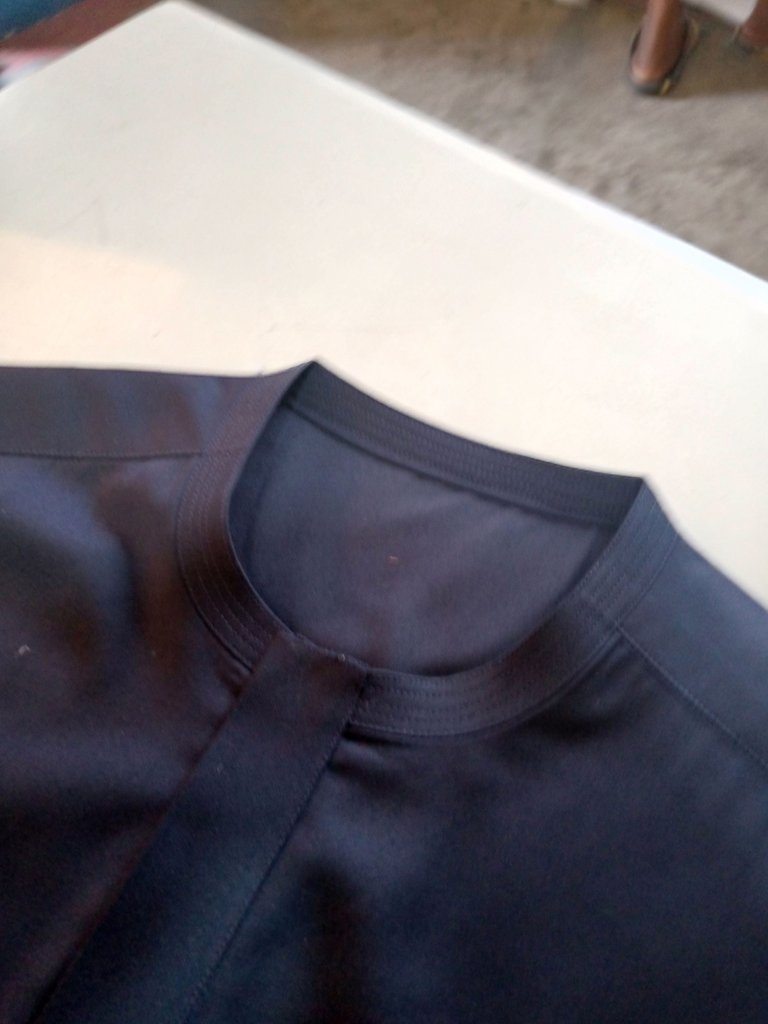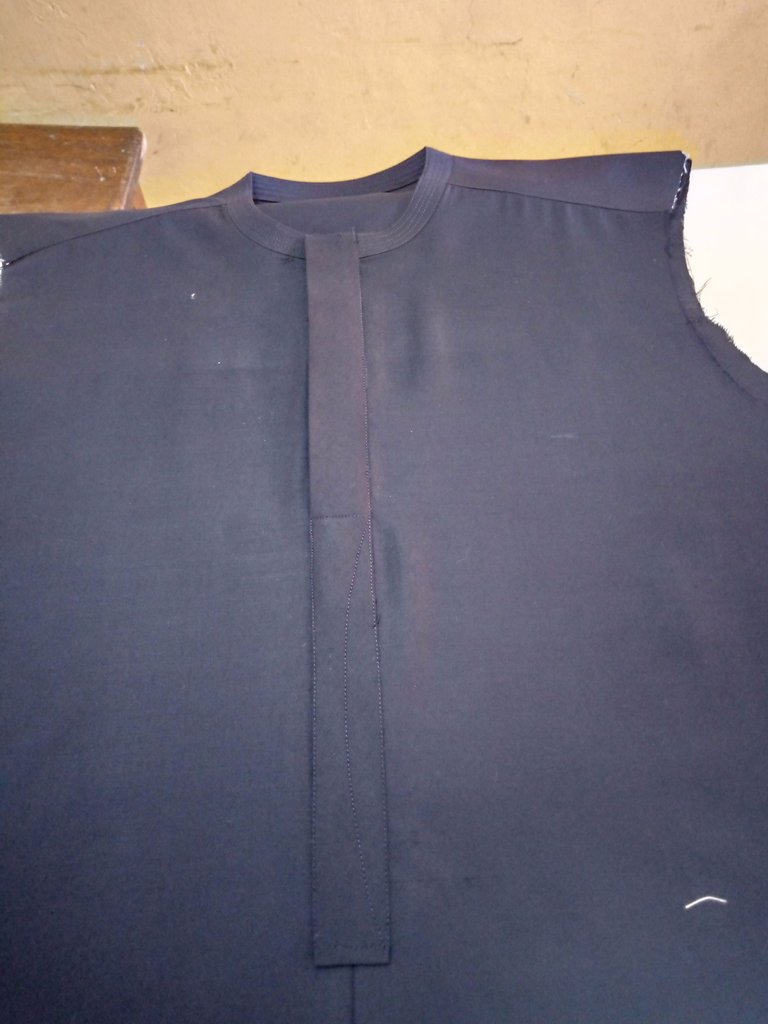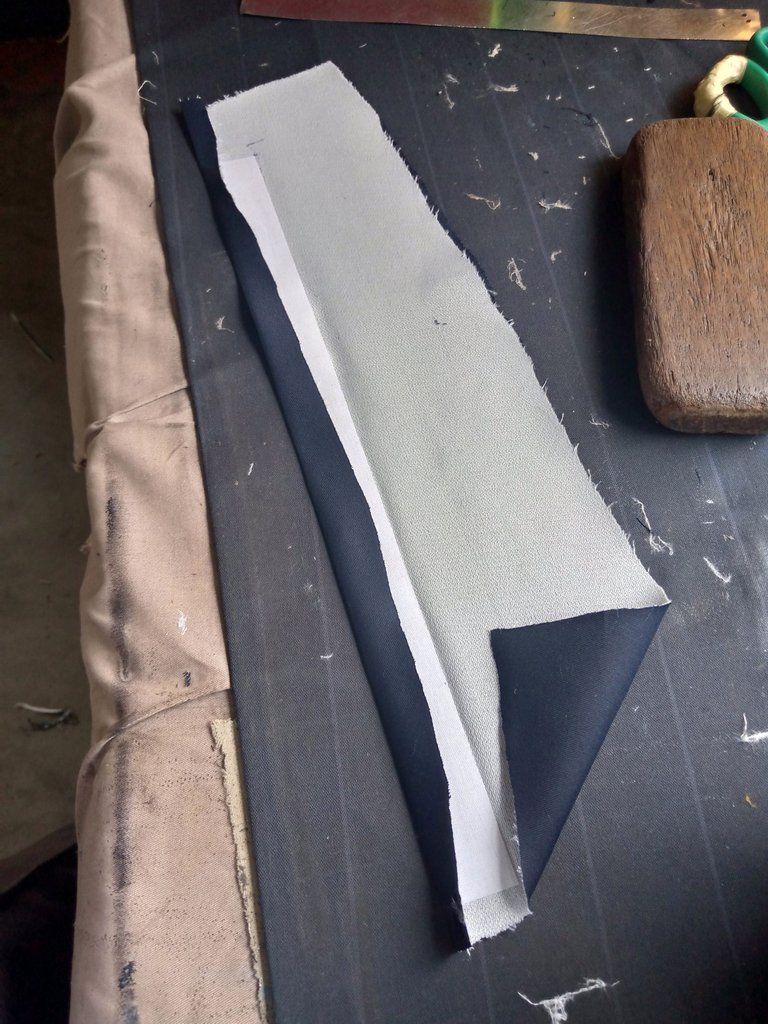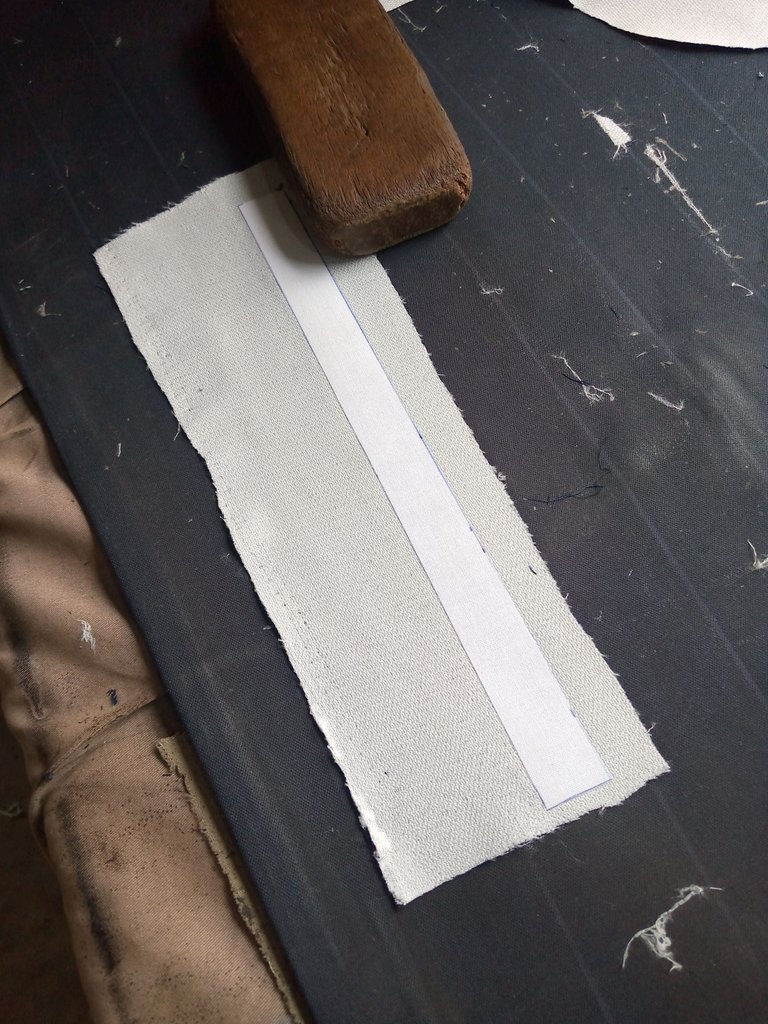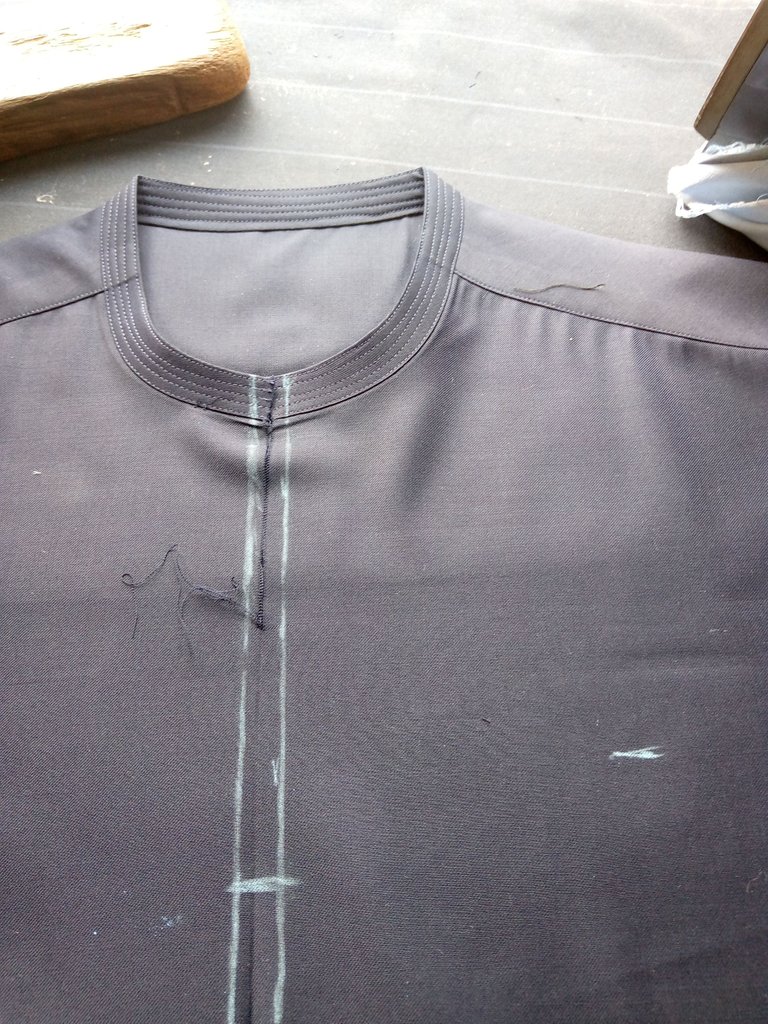 so put one Mount pocket
then I fix the sleeve after fixing the sleeve I go for weaving so I weav it, so start from sleeve joining an weav it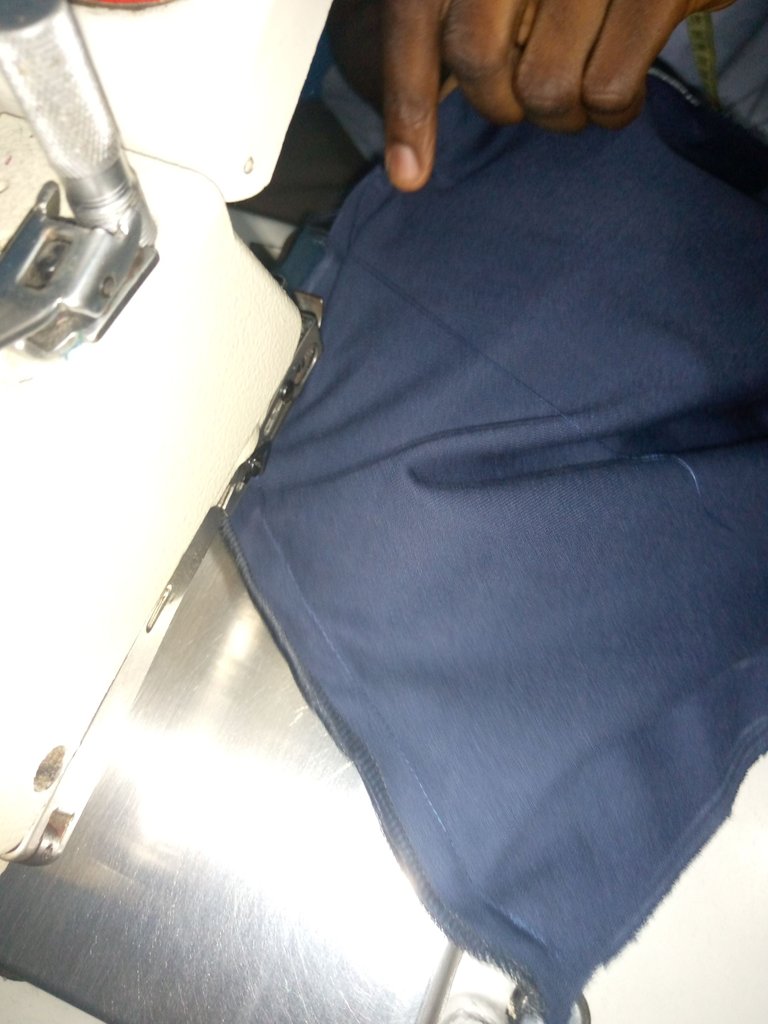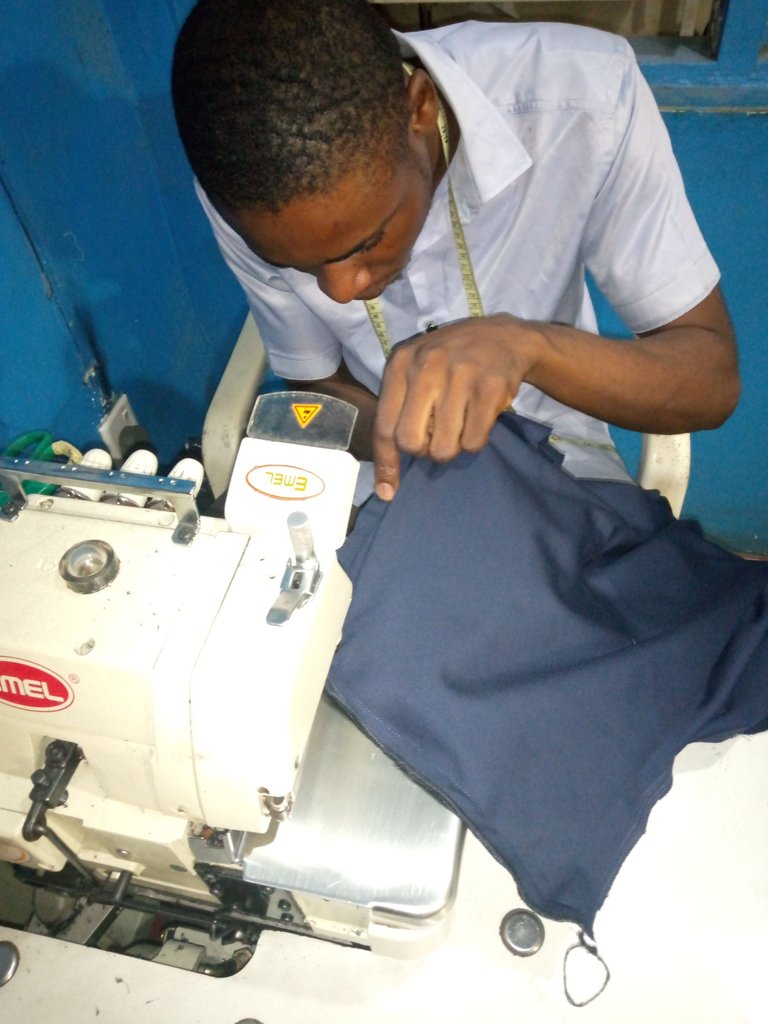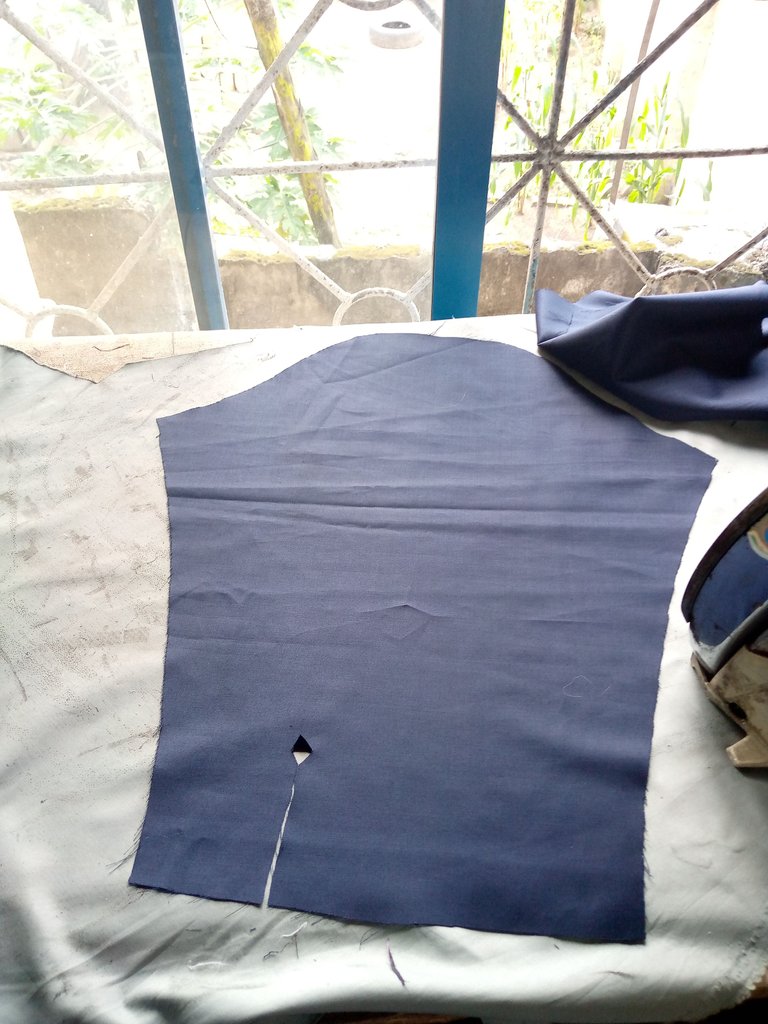 .
then after weaving I start joining the side
then I after I finish joining the side I Ben the down side then I sew it after sewing it I pest the side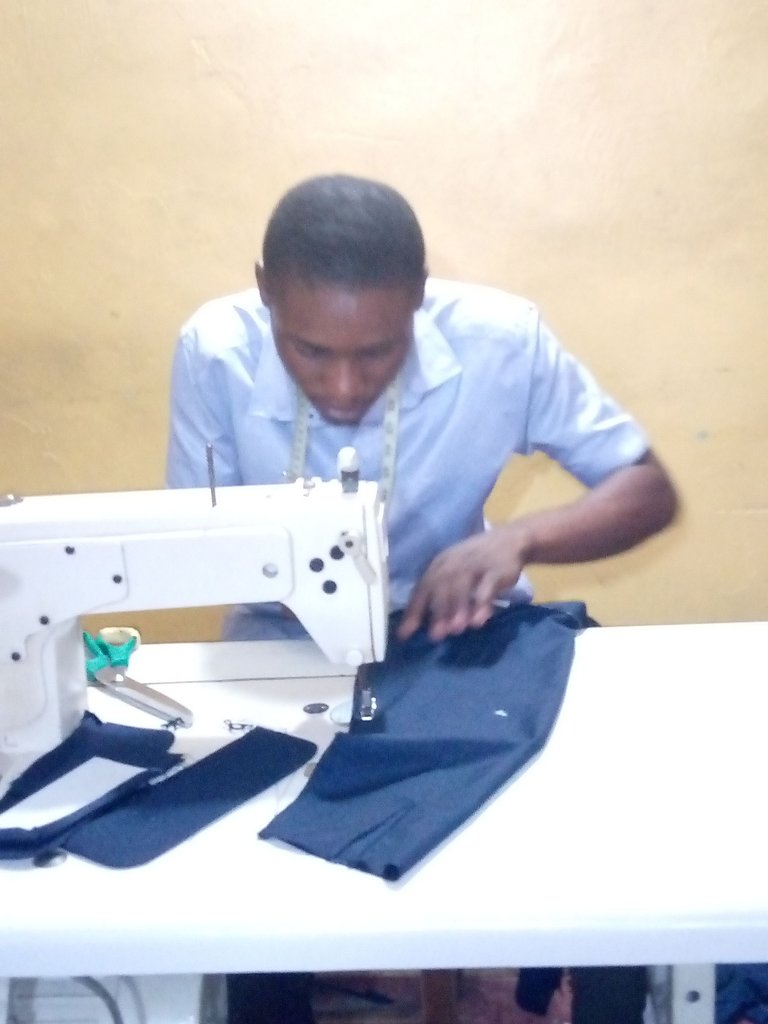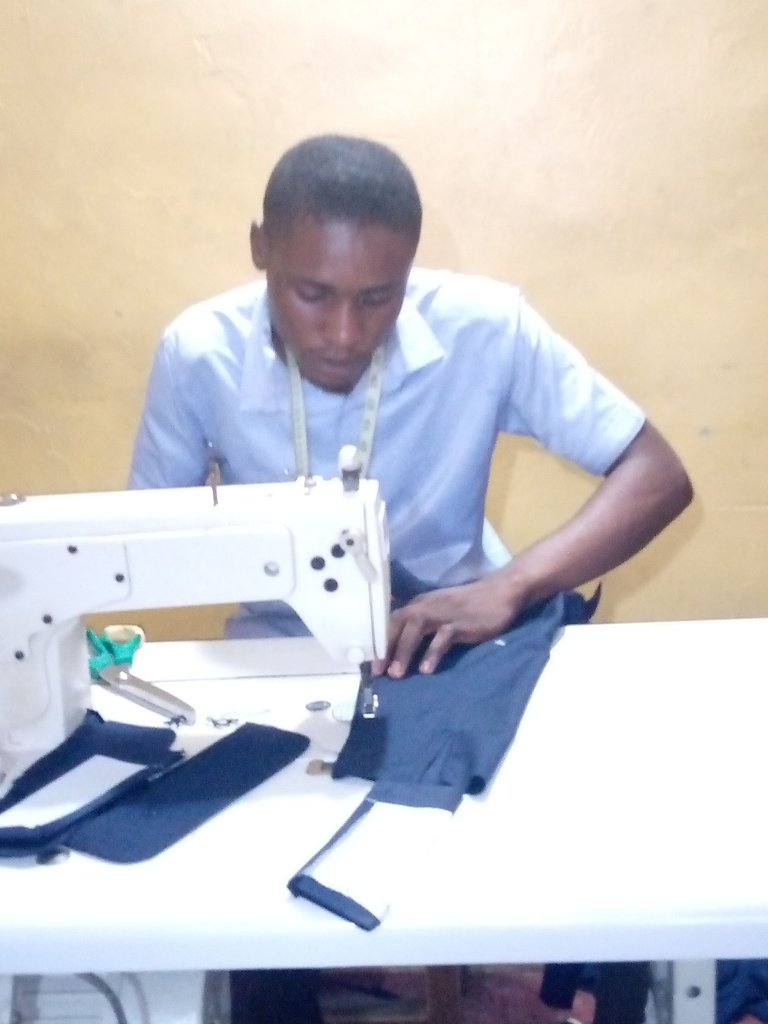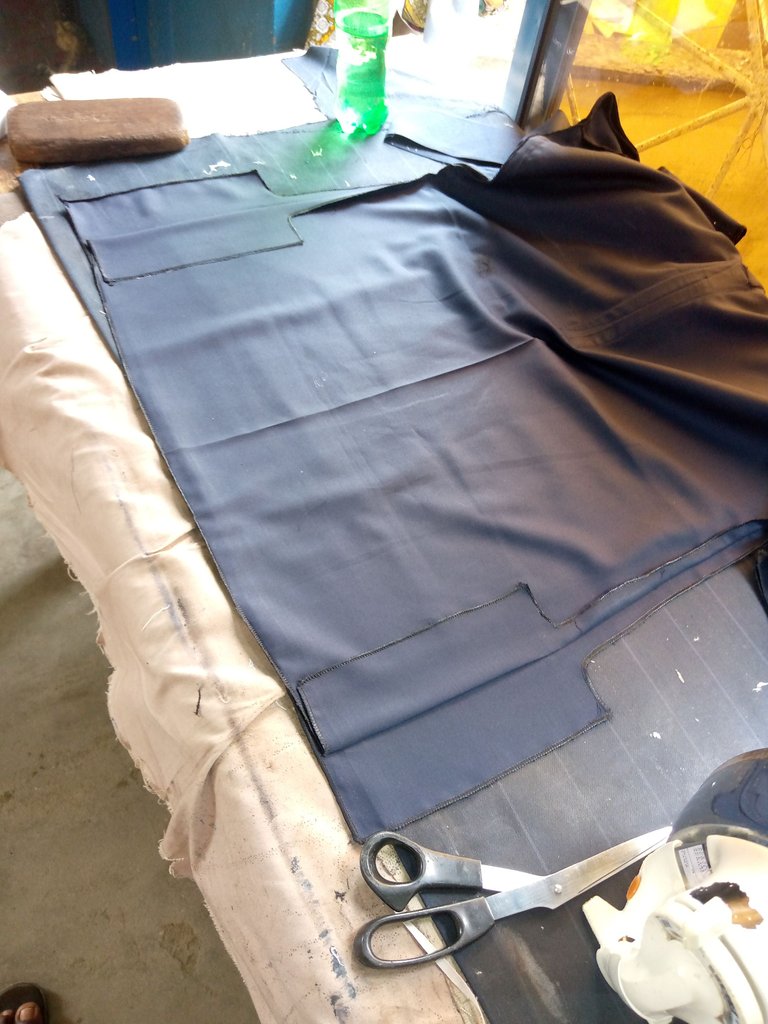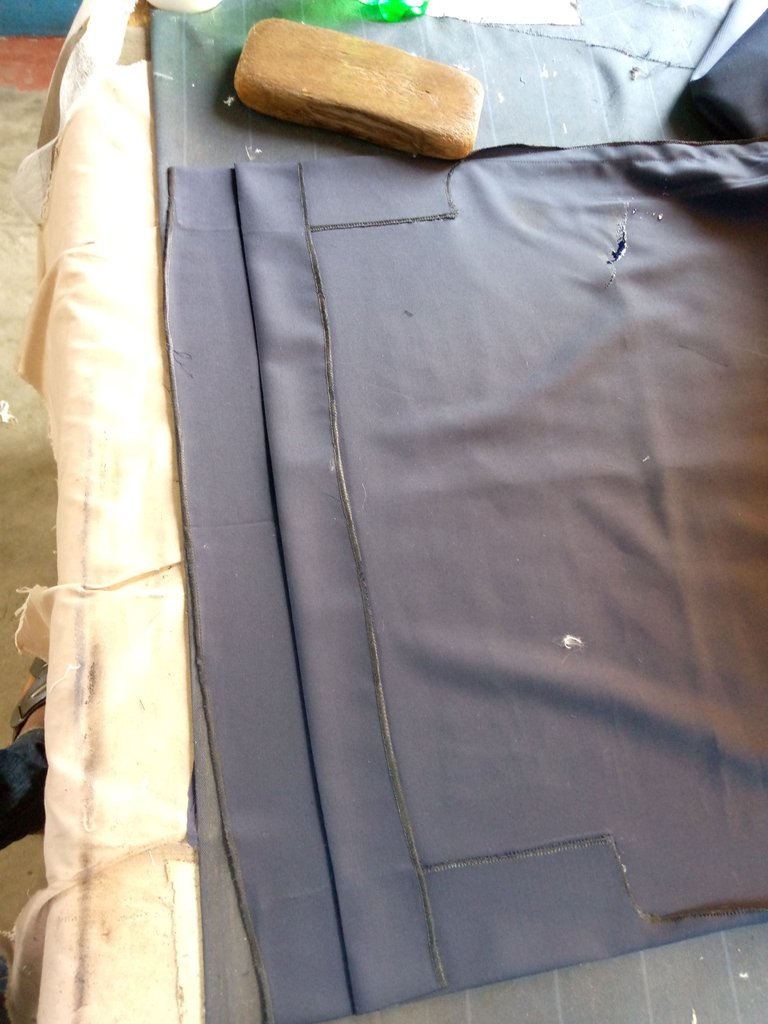 thank you all for your time on my post.
God bless you all
---
---