ANGRY DONALD DUCK

HELLO EVERYONE > I HOPE YOU ALL ARE FIT AND FINE>
So, today i share my hand drawing of DONALD Duck sketch.
Donald duck is an amrican cartoon character from the walt disney company
Donald is a white anthropomorphic duck with a yellow-orange bill,legs, and feet .
but just i am draw in angry sketch.
Donald's most famouse persnality trait is his easily provoked and explosive temper.Donald duck has been officially honored as the third most popular cartoon character of all time with bugs bunny of warner bross.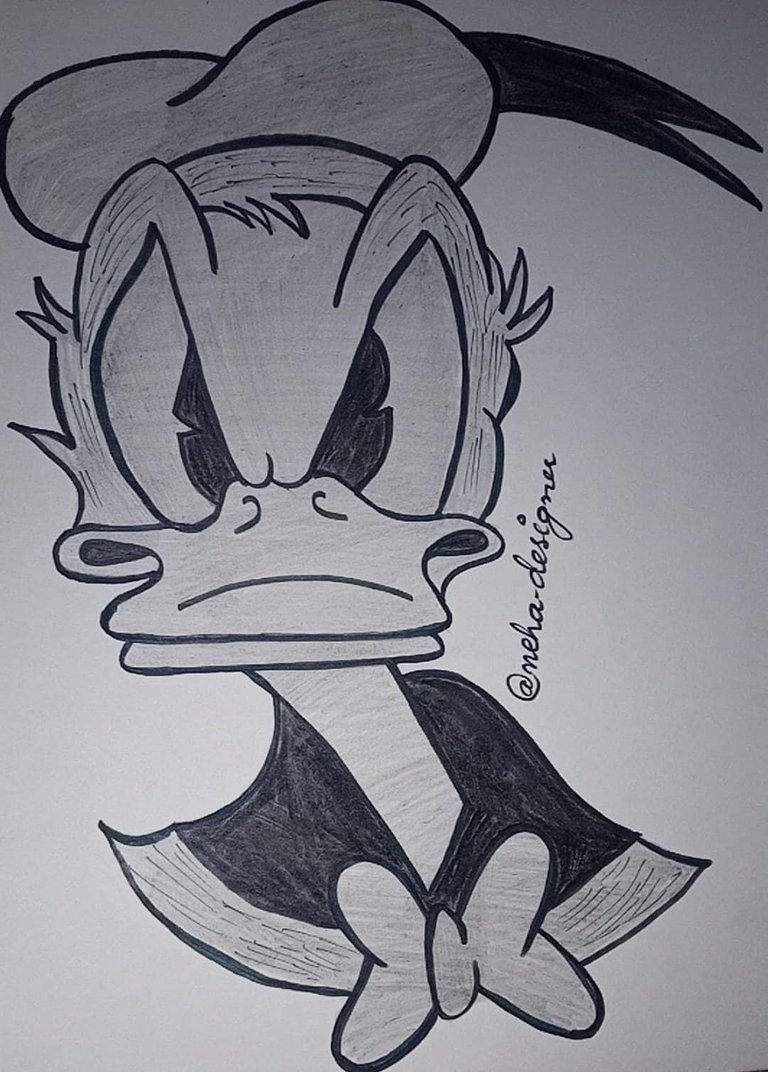 STEP NO 1
start my sketch draw in drawing using in light pencil.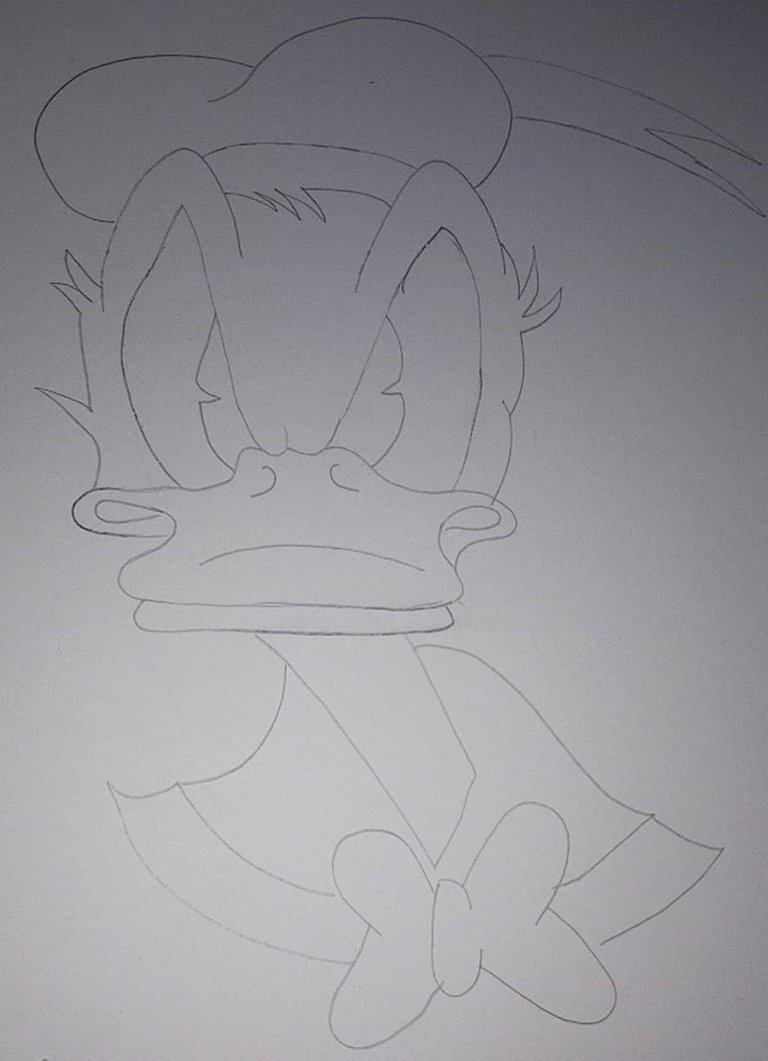 STEP NO 2
MY second step of donald duck sketch using in dark pen.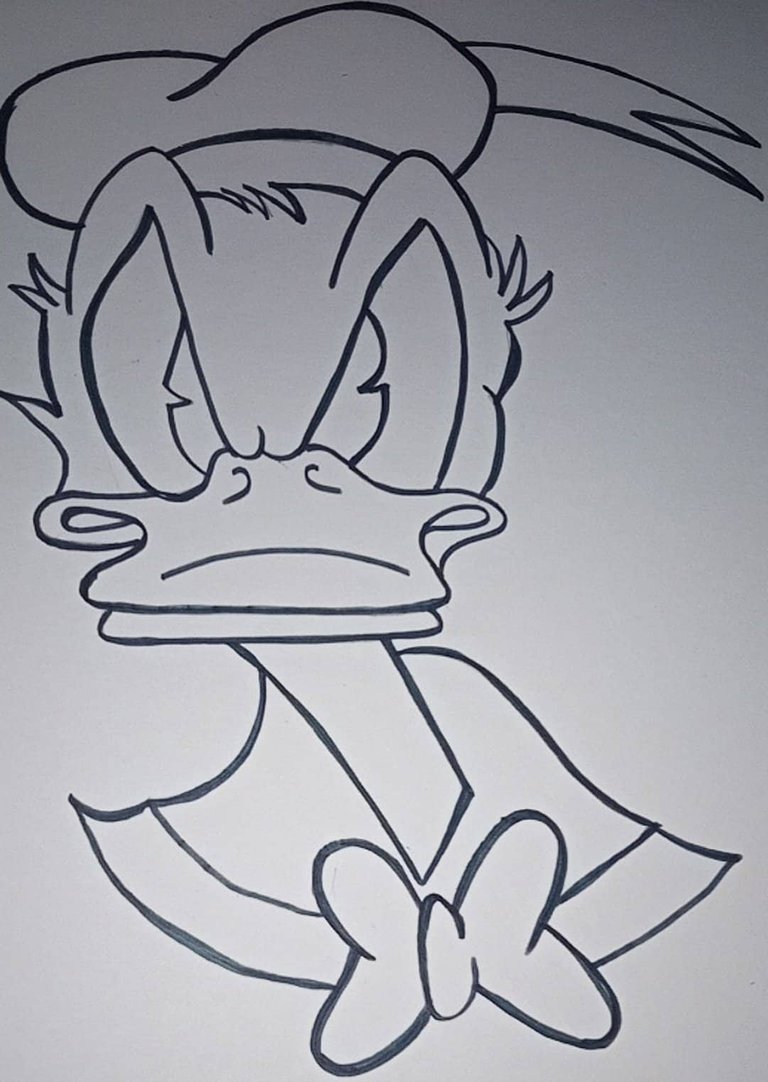 STEP NO 3
third step start a shedow of dark black pen.and light pencil shade complete my sketch.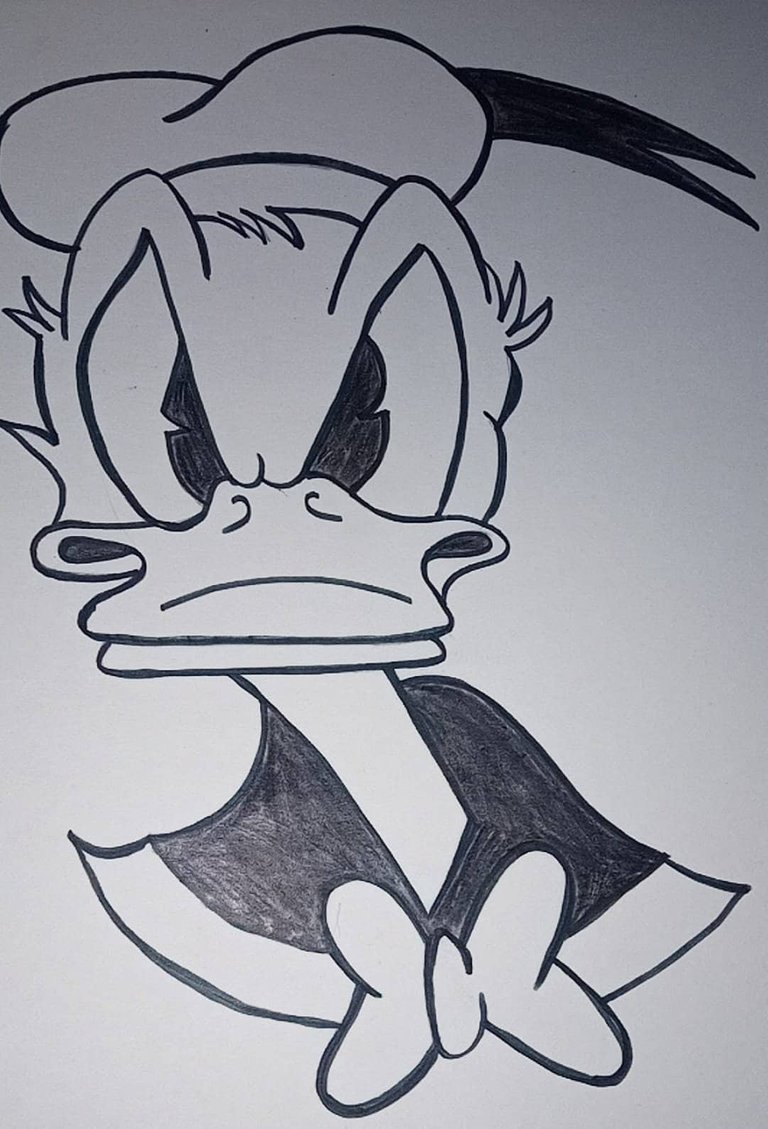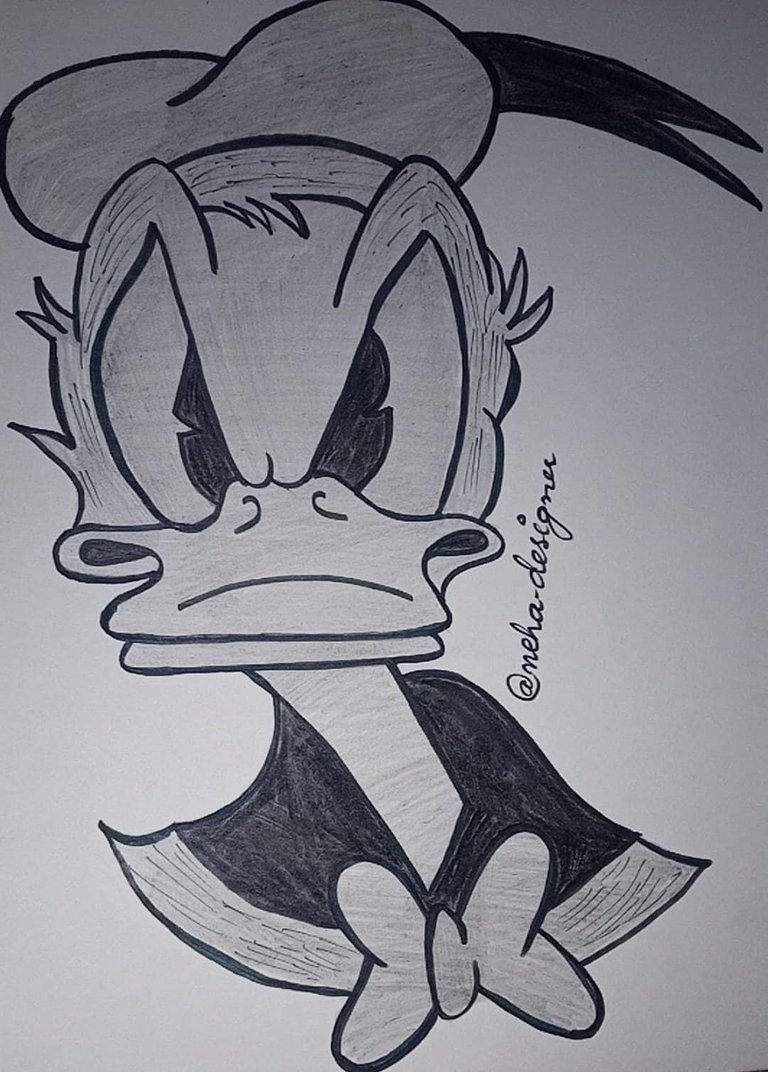 I HOPE YOU WILL LIKE MY BORED DONALD DUCK SKETCH> SO MY NEXT SKETCH WILL BE COMING SOON>
.
---
---