SCHOOL AND EDUCATION CHALLENGE
HELLO EVERYONE > I HOPE YOU ALL ARE FIT AND FINE. SO TODAY I SHARE MY HAND DRAWing FOR CHALLENGE OF SCHOOL AND EDUCATION.
MOST OF YOU THAT I SHARE MY HAND DRAWING.
I CHECK THIS WEEK THEME< SCHOOL AND EDUCATION IN HIVE STOCK IMAGE CHAllENGE
I have already some drawing of children go to school in happy mood.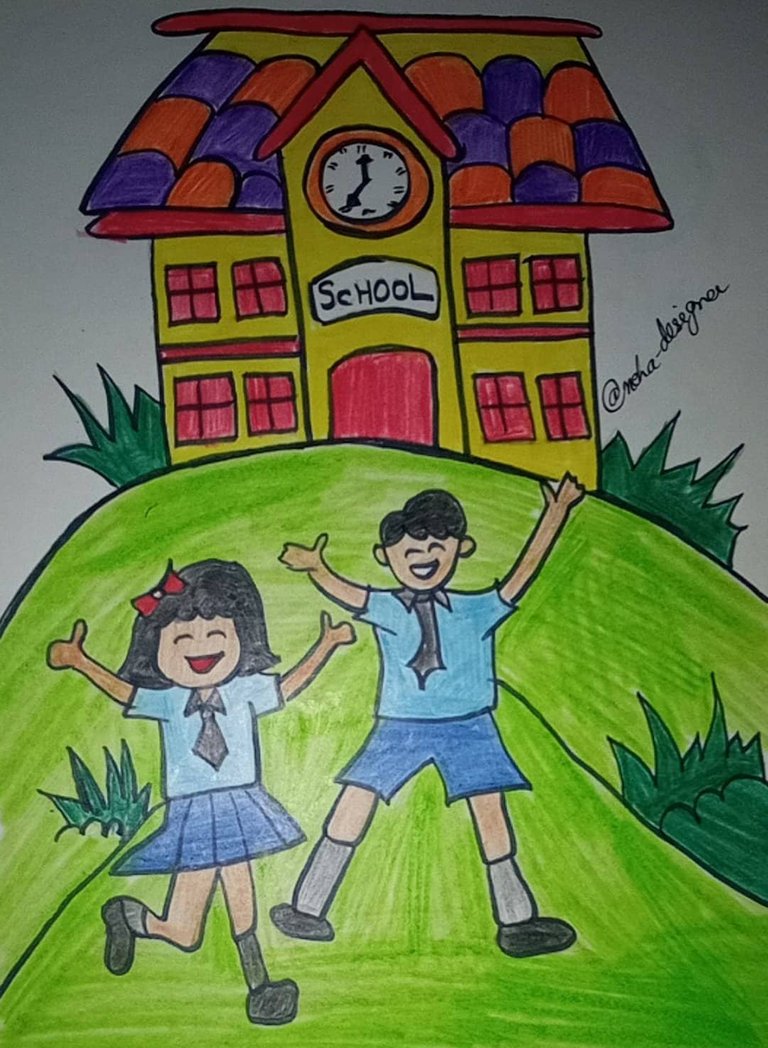 Children going to school in haapy mood. EDucation is defiend as the process of acquiring knoledge, values,skills,morals and beliefs.it happens through methods like teaching, training,storytelling,discussion and more, usually,these method are faciliated by teachers,trainers or educators, however,learner can also educate themeselves. furthermore,imparting education can happen formally or informally.
at the individual level,education helps a child to understand the world around them. it imparts knowledge and skills which might one day prove very useful.moreever, education also imparts important values and moreal belief in conclution school is one of the most important event you can come across in your life it can help you build a career path,and alsi ensure that you are never without an option.
EDUCATION IS THE MOVEMENT FROM DARKNESS OF LIGHT.
HERE are those image for #CHALLENGE #challengeschoolandeducation #schoolbuilding #children #clock #Playground #Uniform #Grass
STEP NO 1
my first step start my hand drawing using in light pencil.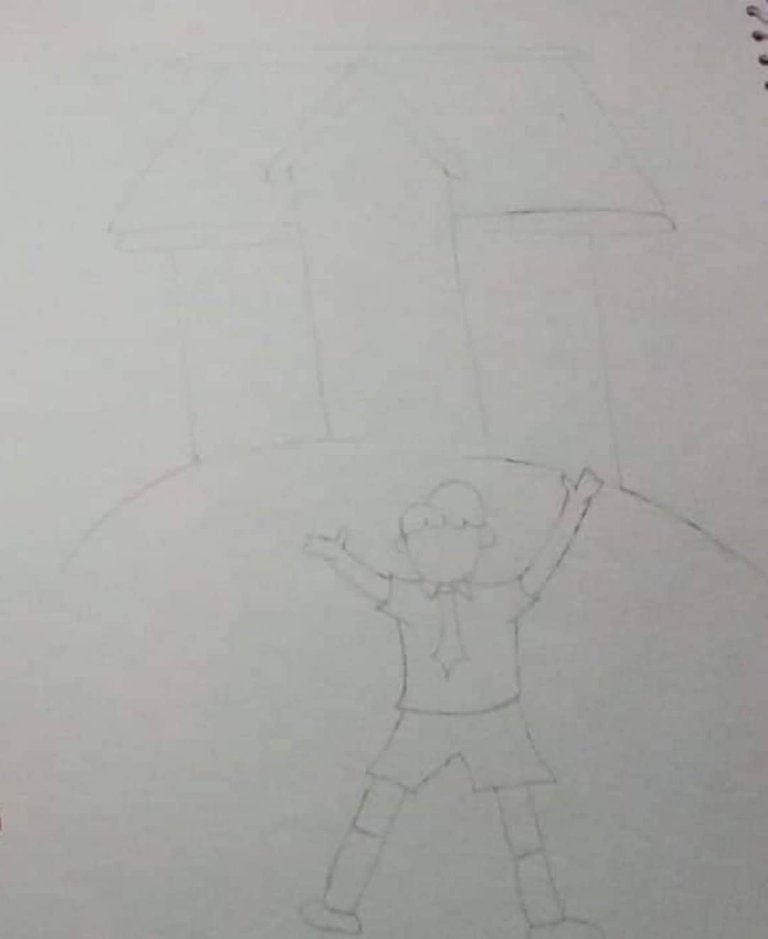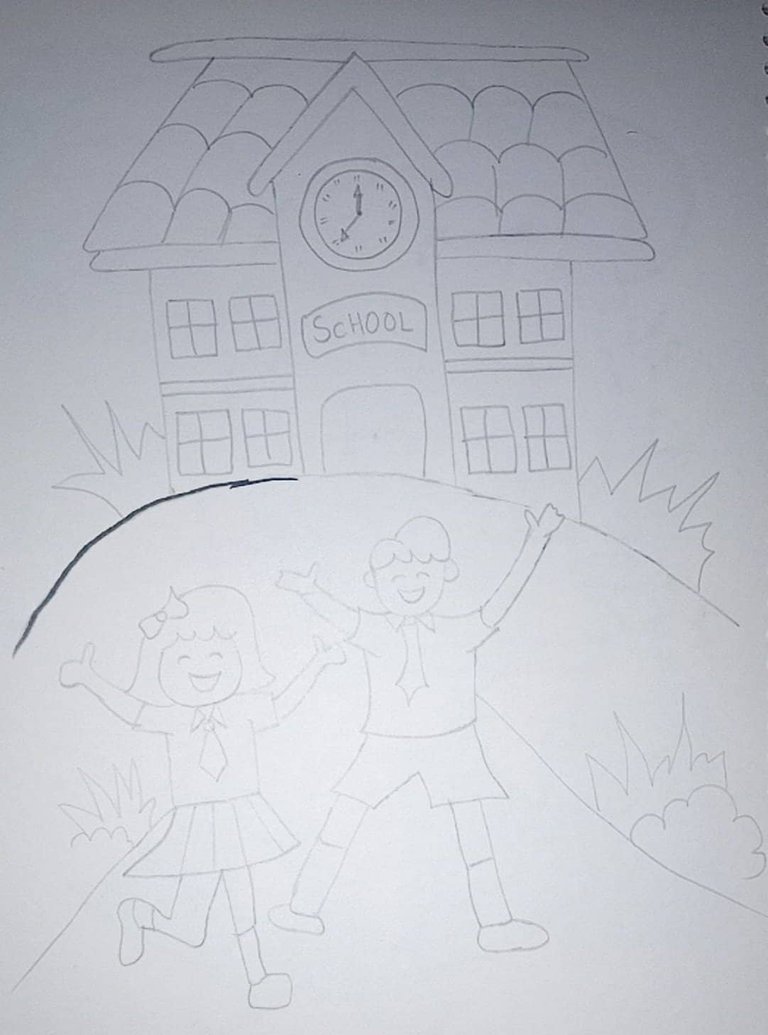 STEP NO 2
my second step of school and education challenge drawing using in dark pen.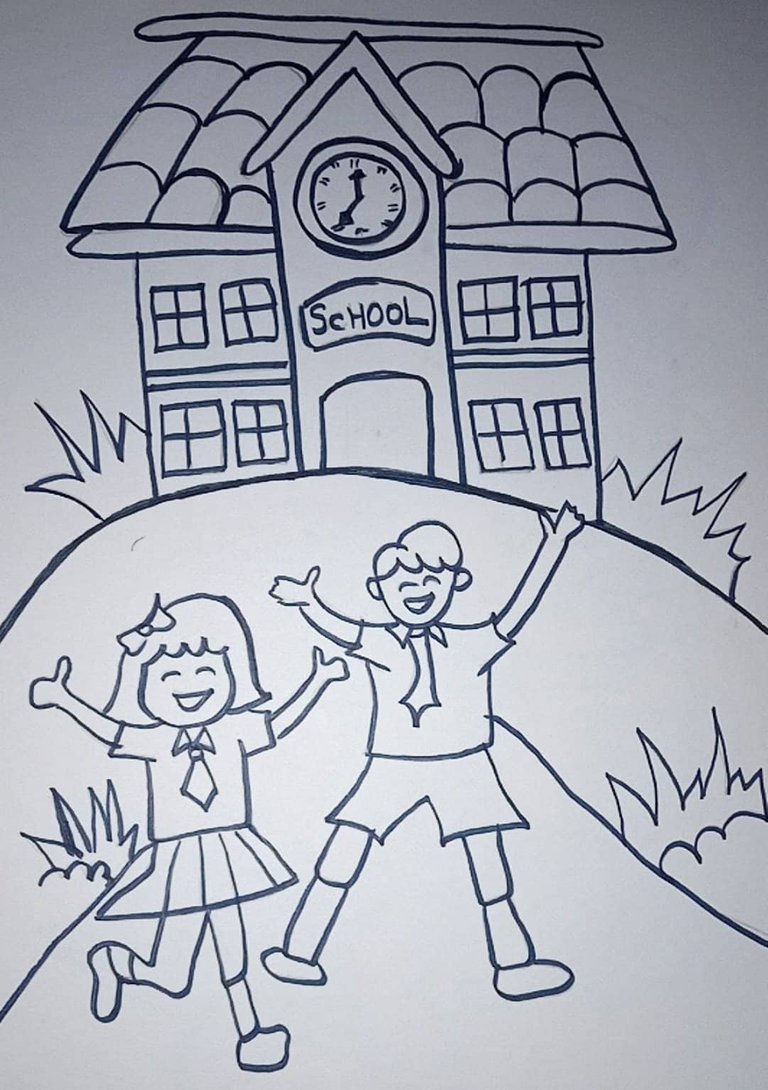 STEP NO 3
now third step starting in colouring.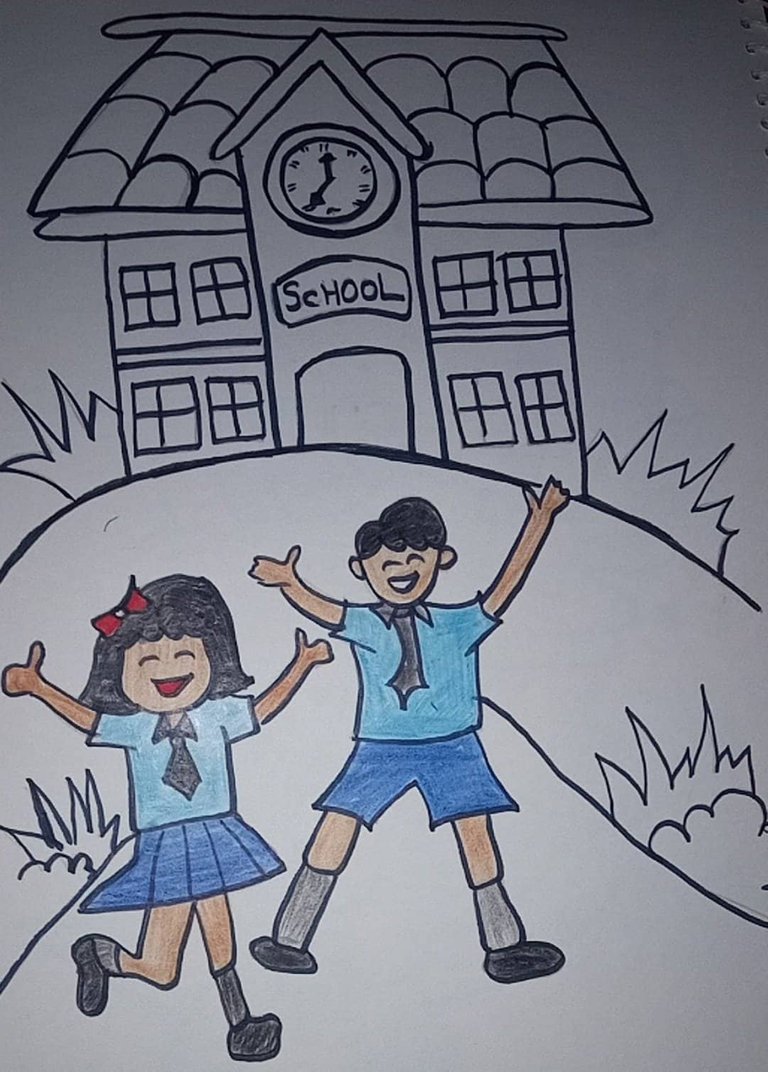 STEP NO 4
my last step complete my hand drawing using in different colorful pencils.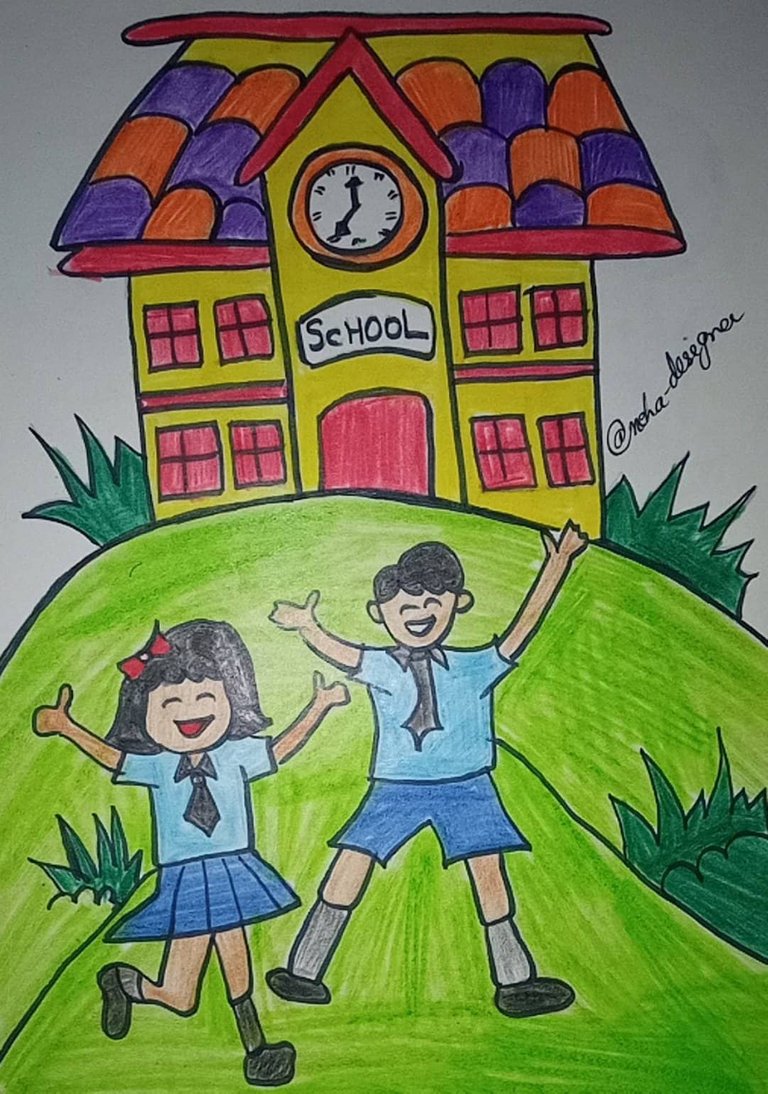 I HOPE YOU WILL LIKE MY POST.
---
---