CineTV Contest #46 - 12 Years A Slave [ENG/ESP]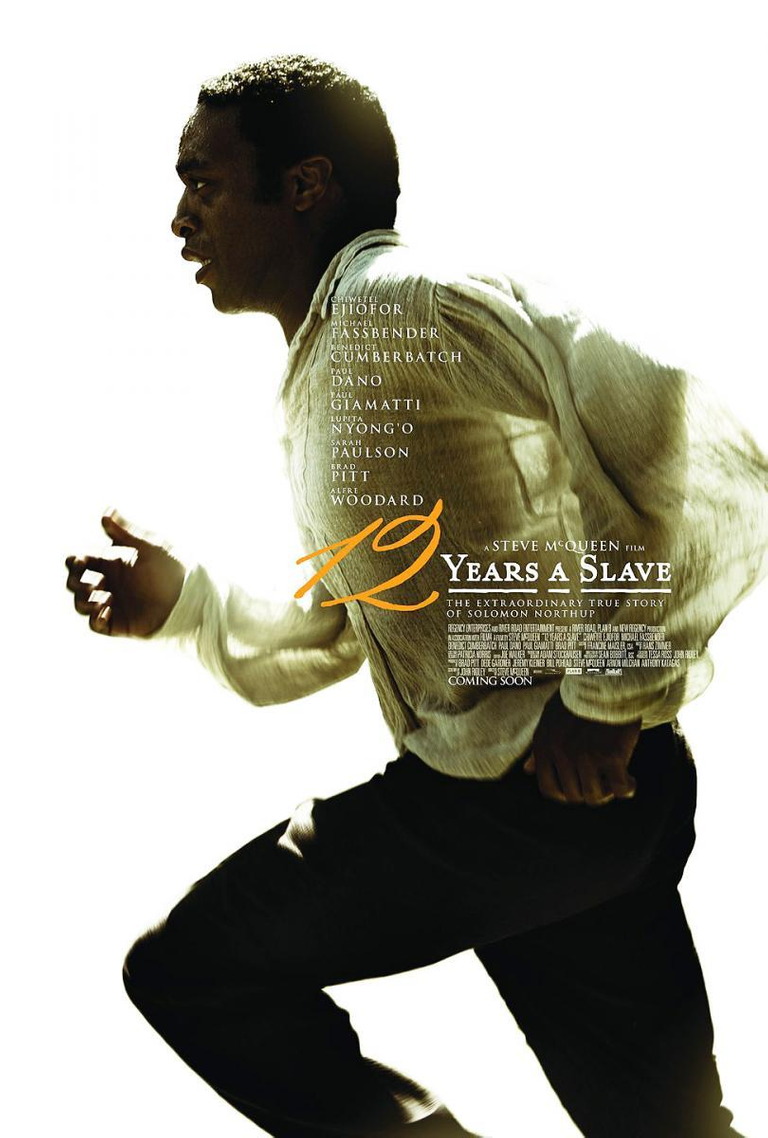 Source

Hello friends, welcome to my blog, I have said it before, but for those who read me for the first time I love movies based on real events, these stories usually leave us lessons, either because they are for events that test human nature in an inspiring way or for tragic or heroic events. No matter if it is something heroic, tragic, inspiring or terrible, every story shows us and teaches us something, for this reason these films often surpass the most prolific writer in his imagination and for me an addict to this kind of films it is so difficult to select one, but I thought I will talk about one that left a strong impression on me when I saw it because it portrays from different angles one of the most cruel and terrible periods for African Americans in the United States, the time of Slavery.
Hola amigos, bienvenidos a mi blog, ya lo he dicho antes, pero para quienes me leen por primera vez me encantan las películas basadas en hechos reales, estas historias por lo general nos dejan lecciones, bien sea porque son por acontecimientos que ponen a prueba a la naturaleza humana de forma inspiradora o por acontecimientos trágicos o heroicos. No importa si es algo heroico, trágico, inspirador o terrible, cada historia nos muestra y nos enseñan algo, por esta razón estas cintas muchas veces superan al escritor más prolífero en su imaginación y para mí una adicta a este tipo de cintas es tan difícil seleccionar una, pero creó que hablaré de una que me dejó una impresión fuerte cuando la vi porque retrata desde distintos ángulos uno de los periodos más crueles y terrible para los Afroamericanos en los Estados Unidos, la época de la Esclavitud.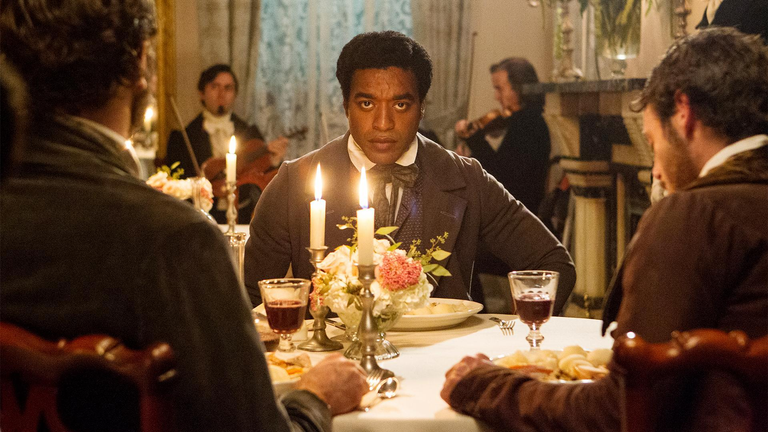 Source

"12 Years A Slave" is a movie that was released in 2013, directed by Steve McQueen, based on the autobiographical book by Solomon Northup, in 1850, where he narrates what he lived when he was a free man and was tricked, drugged and sold into slavery. This story starring Chiwetel Ejiofor (Solomon), shows us what this man did to not succumb to horror, despair and survive the horrors of being a slave. Accompanied by an extraordinary cast of actors for me, this film realistically depicts a time when being a person of color in the South was to be considered only as a working tool and active to work without rights or privileges.
"12 Years A Slave", es una película que se estrenó en 2013, dirigida por Steve McQueen, basada en el libro autobiográfico de Salomón Northup, en 1850, en dónde narra lo que vivió cuando siendo un hombre libre fue engañado, drogado y vendido como esclavo. Esta historia protagonizada por Chiwetel Ejiofor (Salomón), nos muestra lo que hizo este hombre para no sucumbir a horror, la desesperanza y sobrevivir a los horrores de ser esclavo. Acompañado de un elenco extraordinario de actores para mí, esta cinta representa de manera real una época en donde ser una persona de color en el Sur era ser considerado solo como una herramienta de trabajo y activo para trabajar sin derechos o privilegios.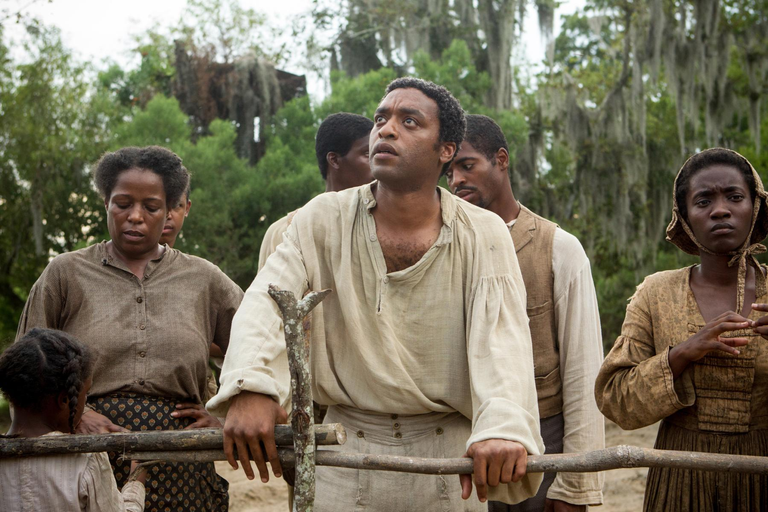 Source

Visually, the film is shocking, scenes such as when she receives the whipping are shocking and convey a great rage, helplessness and sense of injustice. Another of the scenes that stayed in my psyche is the character of Patsey (Lupita Nyong'o), when she steals the soap paste and explains to Solomon, that it is to feel clean (she was abused by her master, Edwin Epps (Michael Fassbender)). Each colored character has a story to tell of the horrors of slavery, this we will see in the course of the story, from the angle of those who suffer it, but we will also meet characters that by circumstances of the time, way of life and culture even if they did not agree with what was happening in the slave plantations could do little to help.
Visualmente, la película es impactante, escenas como cuando recibe los latigazos son impactantes y te transmiten una gran rabia, impotencia y sentimiento de injusticia. Otras de las escenas que más me quedaron en la psiquis es el personaje de Patsey (Lupita Nyong´o), cuando roba la pasta de jabón y le explica a Salomón, que es para sentirse limpia (era abusada por su amo, Edwin Epps (Michael Fassbender)). Cada personaje de color tiene una historia que contar de los horrores de la esclavitud, esto lo vamos viendo en el transcurso de la historia, desde el ángulo de quienes lo sufren, pero también conoceremos personajes que por circunstancias de la época, forma de vida y cultura aunque no estuvieran de acuerdo con lo que ocurría en las plantaciones de esclavos poco podían hacer para ayudar.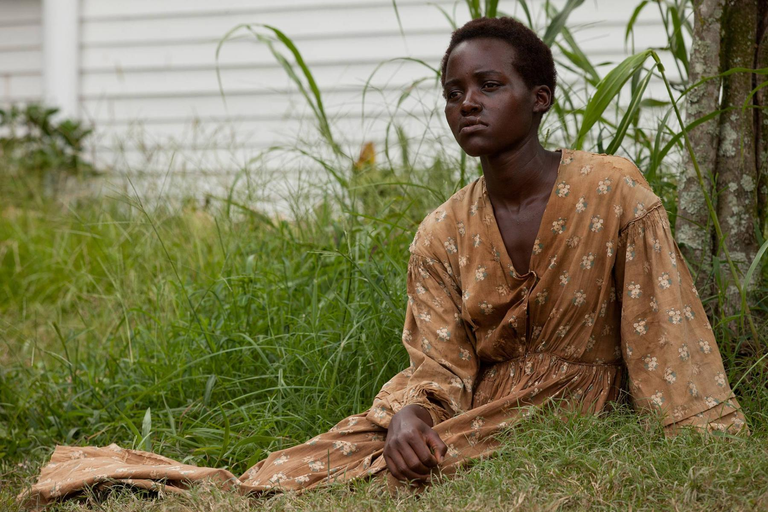 Source

Undoubtedly, the crude portrait that shows us a reality of a past that few talk about, we see in this film. A free man lived the horror that his brothers lived in the worst possible way, but survived to tell his story, he fought to try to get justice in his case, that his voice was heard and more than 200 years later his story remains a reminder that we must continue to fight so that racial and gender differences are not excuses to commit atrocities and injustices, we all belong to one race and it is the human race, when we all understand and understand that we will be a great world.
Sin lugar a dudas, el retrato crudo que nos muestra una realidad de un pasado que pocos hablan, lo vemos en esta película. Un hombre libre vivió el horror que sus hermanos vivían de la peor manera posible, pero sobrevivió para contar su historia, lucho para tratar de hacer justicia en su caso, que su voz fuera escuchada y más de 200 años después su historia sigue siendo un recordatorio que debemos seguir luchando para que las diferencias raciales y de género, no sean excusas para cometer atrocidades e injusticias, todos pertenecemos a una sola raza y es la humana, cuando todos entendamos y comprendamos eso seremos un gran mundo.

Official Trailer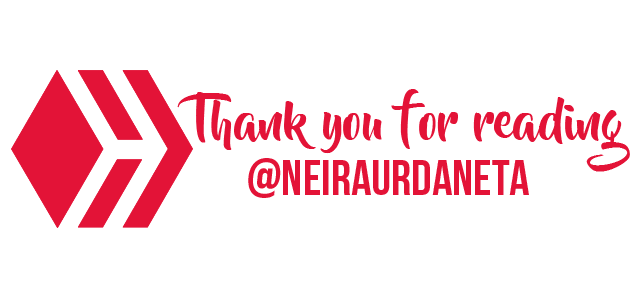 Translated with www.DeepL.com/Translator
Page separator was made by me with the Canva application
If you want to participate in this contest this is the link
---
---