[ENG/ESP]Cine TV Contest #24 - Favorite Mystery Movie is The Girl With The Dragon Tattoo/La Chica del Dragón Tatuado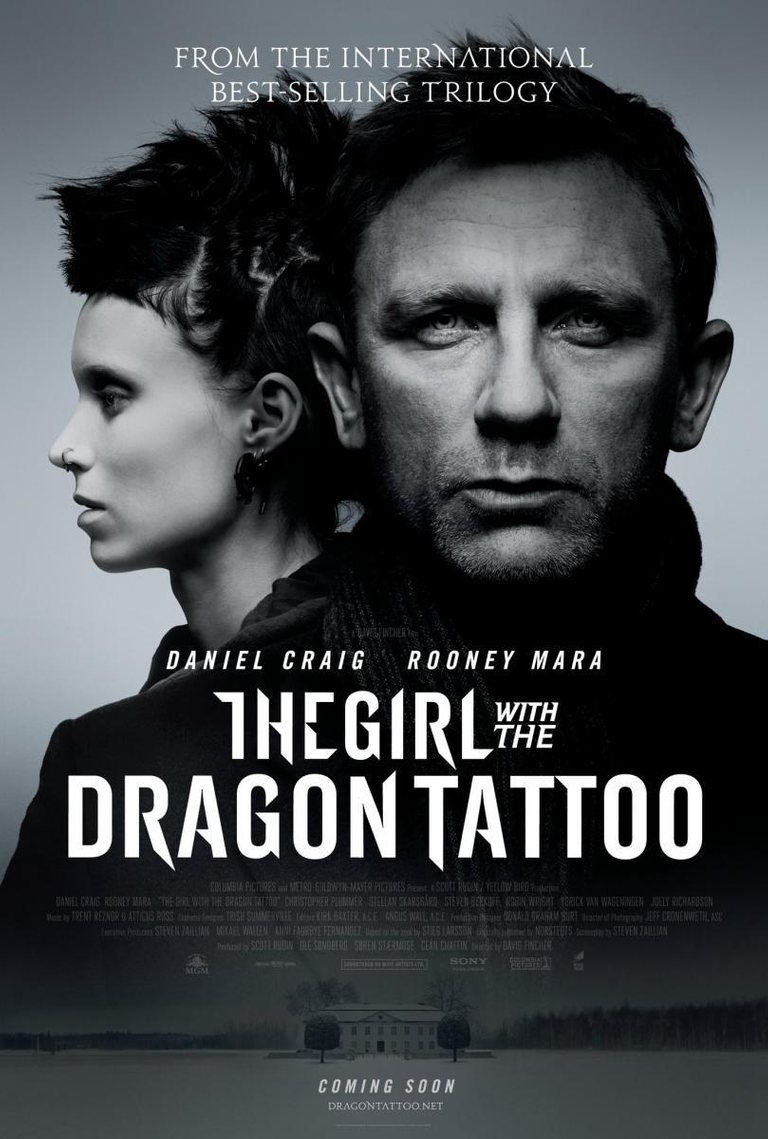 Source
English
Hello friends, welcome to my blog, I am pleased to return this week to participate in another edition of the contest of this wonderful community, which this time asks us to talk about one of the genres that I like the most mystery, I have many favorite movies of this genre , but choosing to talk about all or several is not to my liking because each one is a jewel of art and has its great moments that leave you with a special feeling, that's why I had a hard time choosing one, but the one I'm going to talk about is one that It brings back great memories and it was one of those that made me analyze and think while I watched it. I'm talking about the film "The Girl with the Dragon Tattoo", a film by David Fincher, based on the homonymous novel "The Girl With the Dragon Tattoo", by Stieg Larsson.
Spanish
Hola amigos, bienvenidos a mi blog, me es grato volver esta semana a participar en otra edición del concurso de esta maravillosa comunidad, que esta vez nos pide hablar de uno de los géneros que más me gusta misterio, tengo muchas películas favoritas de este género, pero elegir hablar de todas o varias no es de mi agrado porque cada una es una joya de arte y tiene sus momentos grandiosos que te dejan una sensación especial, por ello me costó elegir una, pero está de las que les hablaré es una que me trae grandes recuerdos y fue una de las que me hizo analizar y pensar mientras la veía. Hablo de la cinta "La Chica del Dragón Tatuado", una película de David Fincher, basada en la novela homónima "Los Hombres Que No Amaban A Las Mujeres", de Stieg Larsson.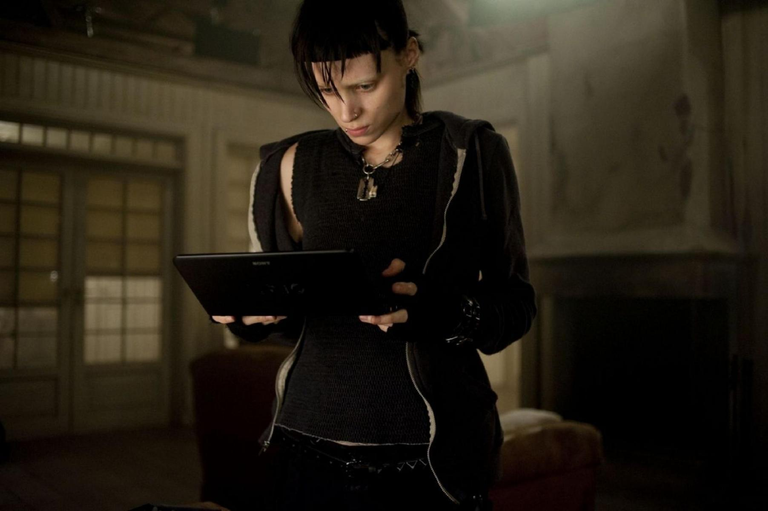 Source
It featured a cast of actors headed by: Daniel Craig, Rooney Mara, Christopher Plummer, Stellan Skarsgård, Robin Wright, Steven Berkoff, Yorick Van Wageningen, Goran Visnjic, Geraldine James, Joely Richardson, Embeth Davidtz, Alan Dale, Inga Landgré, among others. One of the masterful things about this film is that much of the load of mystery depended on the performances and how, during the film, the characters with complex pasts evolved through the plot. This film was released in 2011 and I remember that I went to see it with some friends, despite the fact that the film lasts 158 minutes, at no time did we lose interest, on the contrary, as each one progressed we made our guesses as to who was the murderer and if Lisbeth Salander (Mara), could escape.
Contó con un reparto de actores encabezados por: Daniel Craig, Rooney Mara, Christopher Plummer, Stellan Skarsgård, Robin Wright, Steven Berkoff, Yorick Van Wageningen, Goran Visnjic, Geraldine James, Joely Richardson, Embeth Davidtz, Alan Dale, Inga Landgré, entre otros. Una de las cosas magistrales de esta película es mucho de la carga de misterio dependieron de las actuaciones y como durante la cinta los personajes con pasados complejos fueron evolucionando a través de la trama. Esta película fue estrenada en el 2011 y recuerdo que la fui a ver con unas amigas, a pesar de que la película dura 158 minutos, en ningún momento perdimos el interés, por el contrario, mientras avanzaba cada una hacíamos nuestras conjeturas de quien era el asesino y si Lisbeth Salander (Mara), podría escapar.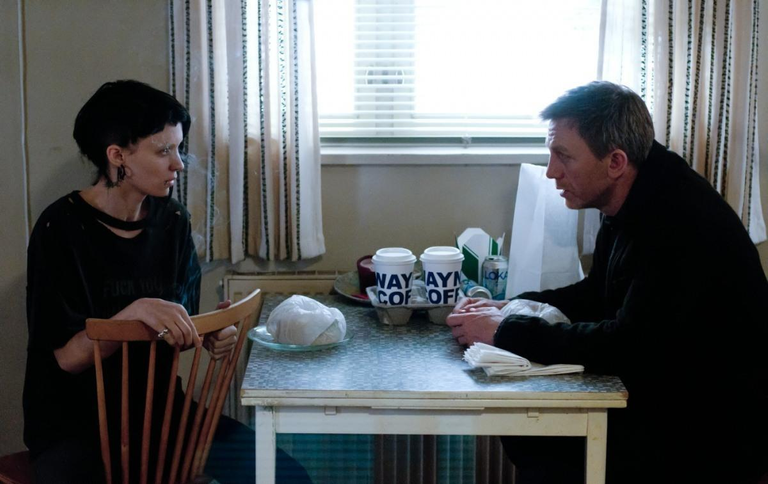 Source
The film has strong scenes of violence towards women that are not easy to digest, looking for a serial killer who has been murdering and torturing women for decades, Maikel Blomkvist the journalist who, to save his reputation, gets involved in investigating the disappearance of the granddaughter of Henrik Vanger (Plummer), helped by a young hacker, Lisbeth (Mara), with a troubled but highly intelligent past. They are the ingredients that this tape brings us. Staying attentive all the time is not easy, but this movie achieves it with the constant twists and subplots, I remember that the first time I saw it with my friends, we observed the details in the scenes looking for clues that would get us ahead of events, some of us were right and in others we failed miserably, but we enjoyed it.
La cinta tienes escenas fuertes y de violencia hacia las mujeres que no son fáciles de digerir, buscar un asesino en serie que durante décadas ha estado asesinando y torturando mujeres, Maikel Blomkvist el periodista que para salvar su reputación se involucra en investigar la desaparición de la nieta de Henrik Vanger (Plummer), ayudado por un joven hacker, Lisbeth (Mara), con un pasado problemático pero muy inteligente. Son los ingredientes que esta cinta nos trae. Mantenerte atento todo el tiempo no es fácil, pero esta película lo logra con los constantes giros y subtramas, recuerdo que la primera vez que la vi con mis amigas, observamos los detalles en las escenas buscando pistas que nos adelantará a los acontecimientos, algunas acertamos y en otras fallamos estrepitosamente, pero lo disfrutábamos.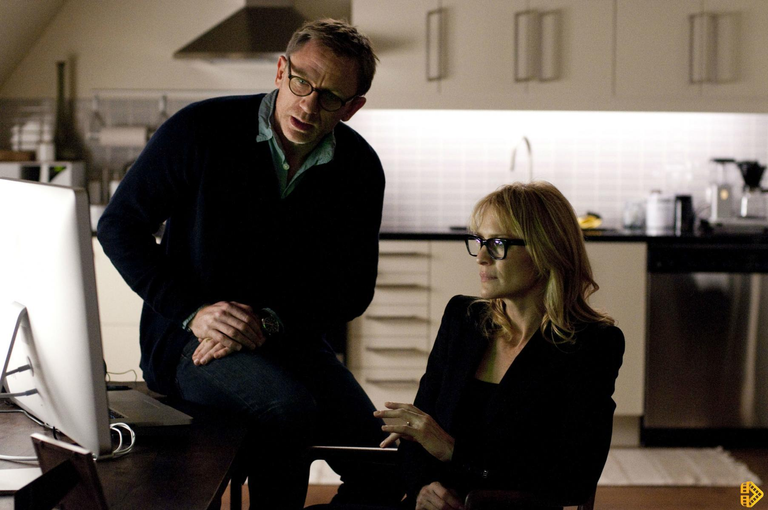 Source
For me and we talked about it after leaving to see the movie with my friends, the strongest scene, after the rape of Lisbeth (Mara), is her revenge against Nils Bjurman (Yorick), not only from the emotional aspect of taking the justice by her hand, but also to achieve her freedom to be herself with everything and her emotional conflicts that made her an antisocial person, apparently devoid of feelings when she was the opposite. A character with all the reasons to hate the world, but with an enormous intelligence and sense of justice, perhaps because he lacked it since he was a child. My friends and I analyzed this a lot when we left the cinema because the character impressed us.
Para mí y lo hablamos luego de salir de ver la película con mis amigas, la escena más fuerte, luego de la violación de Lisbeth (Mara), es su venganza contra Nils Bjurman (Yorick), no solo desde el aspecto emocional de tomar la justicia por su mano, sino también de lograr su libertad para ser ella misma con todo y sus conflictos emocionales que la hacían una persona antisocial, aparentemente carente de sentimientos cuando era lo contrario. Un personaje con todas las razones para odiar al mundo, pero con una inteligencia y sentido de justicia enorme, quizás porque careció de ella desde niña. Esto lo analizamos mucho mis amigas y yo al salir del cine porque el personaje nos impresionó.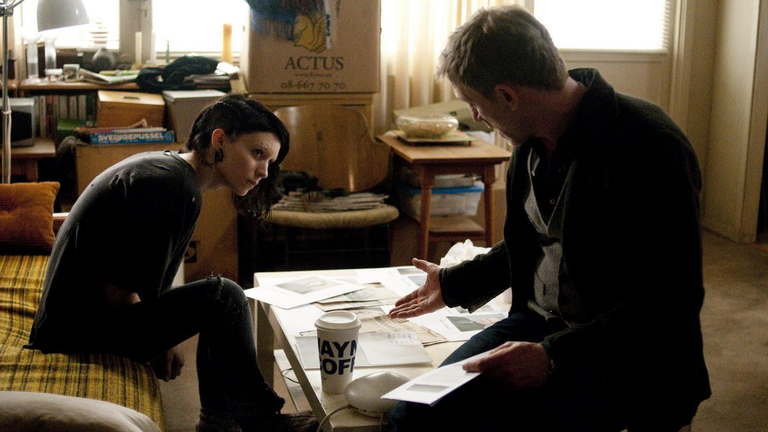 Source
The magic of this film is that from the beginning it makes you think, it makes you analyze, it shows you all the characters from their dark, financial or moral motivations, it leaves no gaps and that allows you to have an x-ray of the characters. This allows us to show off and look for clues to find out who the murderer was and why he killed them. It's the kind of movie you can't stop paying attention to because you'd miss a detail or clue that would lead to the killer. That emotion was what caught my friends and me when I saw it and then I repeated to see it to better appreciate the details.
La magia de esta cinta es que desde que comienza te hace pensar, te hace analizar, te muestra todos los personajes desde sus motivaciones oscuras, financieras o morales, no deja vacíos y eso te permite tener una radiografía de los personajes. Esto hace que podamos presumir y buscar pistas para saber quien era el asesino y porque las mataba. Es el tipo de película que no puedes dejar de prestar atención porque perderías un detalle o pista que te llevara al asesino. Esa emoción fue lo que nos atrapó a mis amigas y a mí al verla y que luego yo repitiera ver para apreciar mejor los detalles.
Source
For these reasons I chose this tape, the detective memories that I and my friends made when we saw it and the fun times we had that day, those memories come alive when I see this tape. Those magical and fun moments we spend watching and analyzing it. Many years have passed since that and although only 3 of the four of us are still in contact, if any of us sees this tape on TV, I am sure that she will remember that day as I remember today when writing it. If you haven't seen this movie yet, do it, it's a great movie.
Por estas razones escogí esta cinta, los recuerdos detectivescos que junto a mis amigas realizamos al verla y los momentos divertidos que pasamos ese día, esos recuerdos se avivan cuando veo esta cinta. Esos momentos mágicos y divertidos que pasamos viéndola y analizándola. Han pasado muchos años de eso y aunque solo seguimos en contacto 3 de las cuatro, si alguna de nosotras ve en TV esta cinta, estoy segura de que recordará ese día como yo hoy recuerdo al escribirlo. Si aún no has visto esta cinta hazlo es una gran película.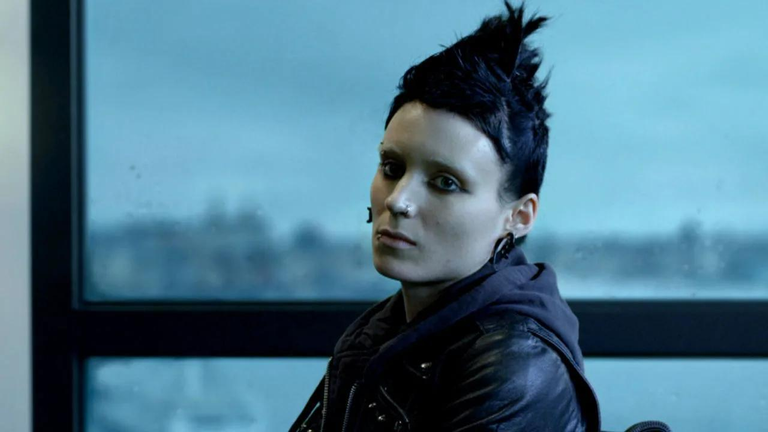 Source
Official Trailer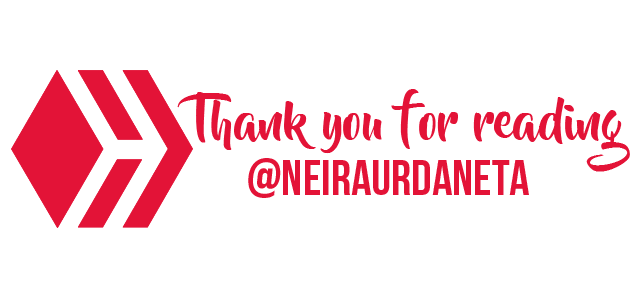 ---
---