My collection of planes
I dare to share my photos in the community of Photography Lovers.
I am not experienced photographer and I am slow learner. When I bought my DSRL camera, I jumped into the deep waters, I began with the most difficult - bird photography. Yeah, I should learn the basics with something simpler.
But I am not going to show birds now, not yet. It is something else, another passion of mine - the Moon and the planes.
I loved to watch the Moon through telescope and I've got photos using the smartphone camera attached to the eyepiece. Amazingly how good the cameras are, as they can also show some details from the lunar surface. I wasn't patient enough to get a plane in front of the Moon. Something I wished to photograph for a long time. But I am lucky. Sooner or later I know I will be on the right place at the right time with camera in my hand.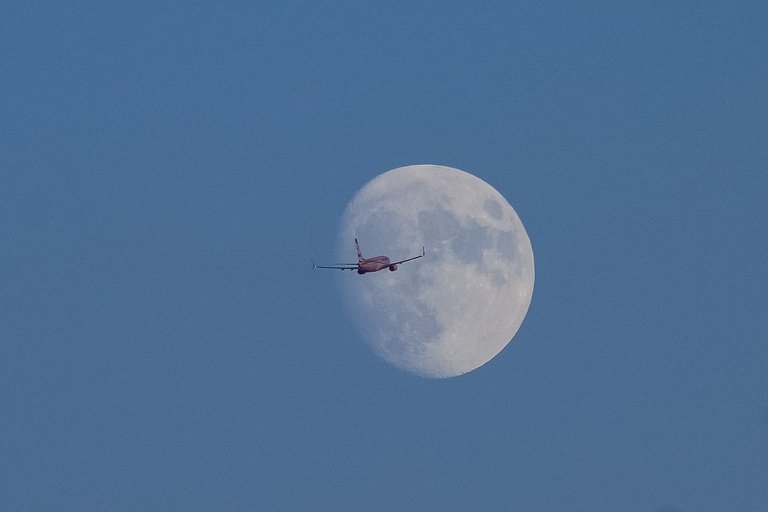 The plane has just taken off and while turning and changing its direction it happened to be in front of the Moon. Three clicks, that's all it takes and I've got my photos. It's like it is going to land on the Moon. And a song "Ticket to the Moon" is stuck in my head.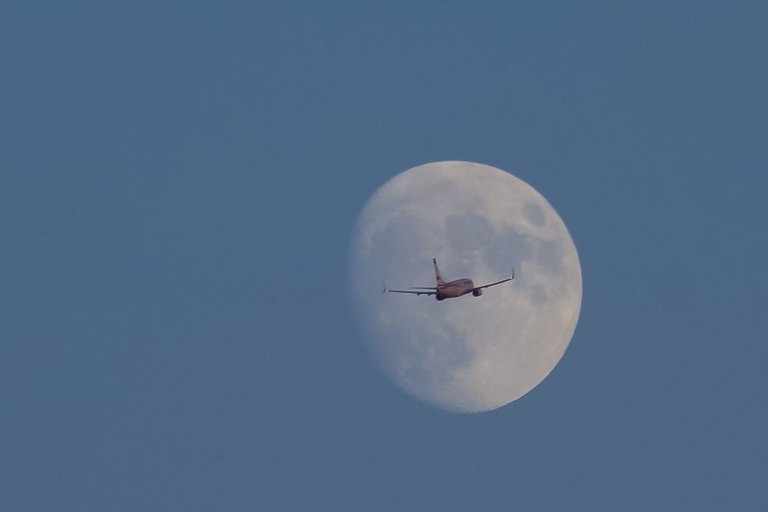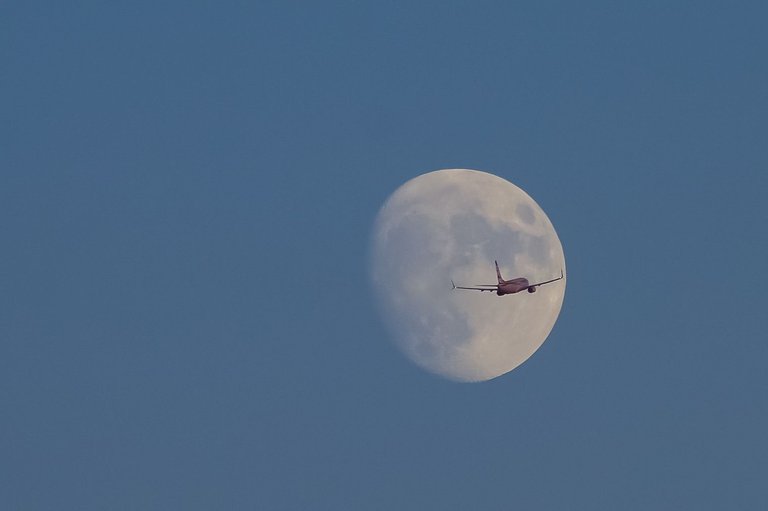 Like I mentioned in the beginning I am after the birds mailnly and also tried to make a picture of the Moon with bird or birds in front, but so far not successfully. I will keep on trying,
Back to the planes. I have no idea why they attract me so much. Watching them landing and taking off - never boring.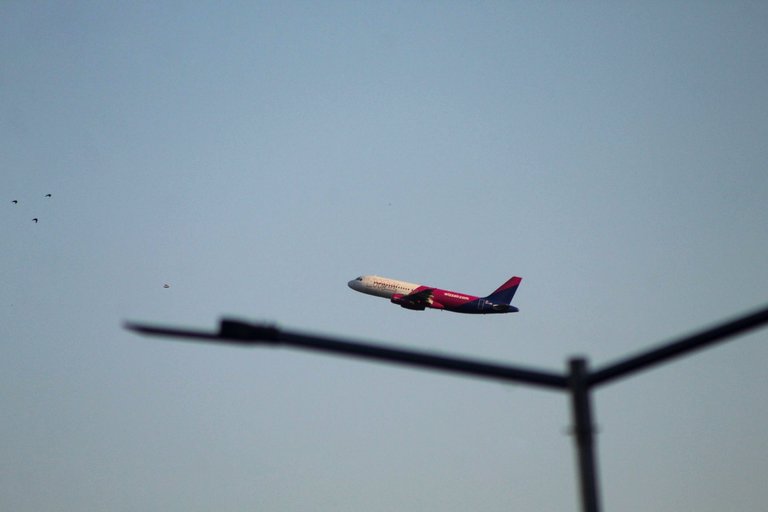 I've got this advantage, to live close to the airport. It is not so noisy, as you may think. The airport is small and not that busy for a start.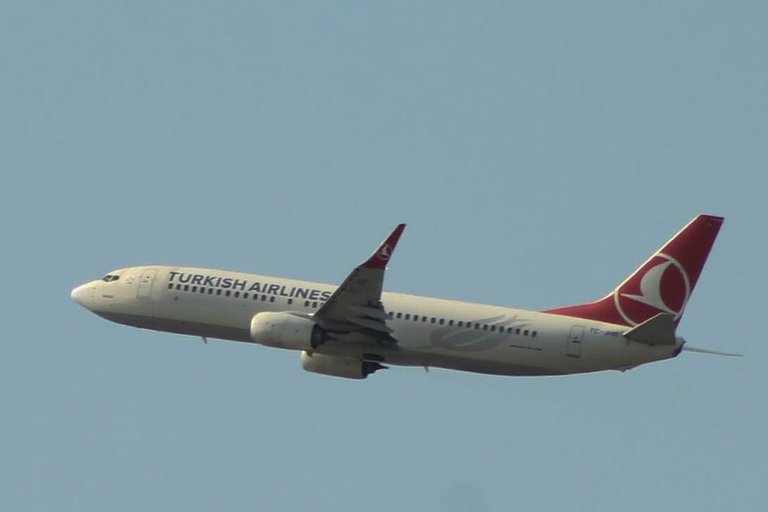 But sometimes military planes fly over or use the airport.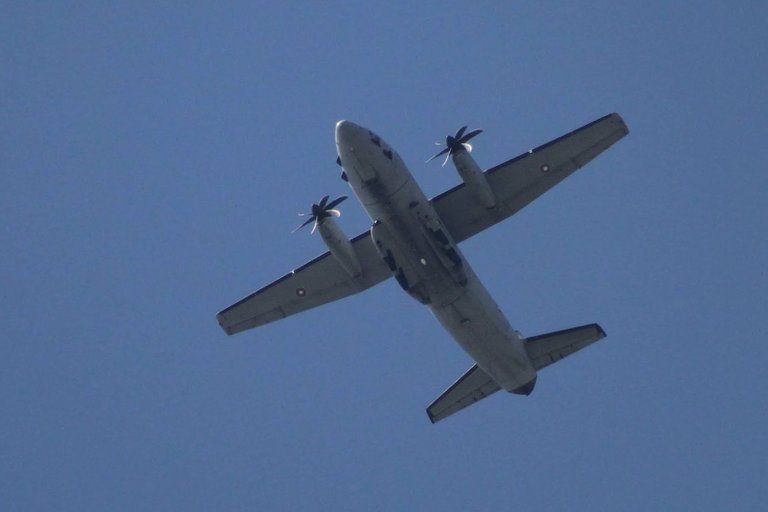 Jet fighters. They were noisy and bloody fast.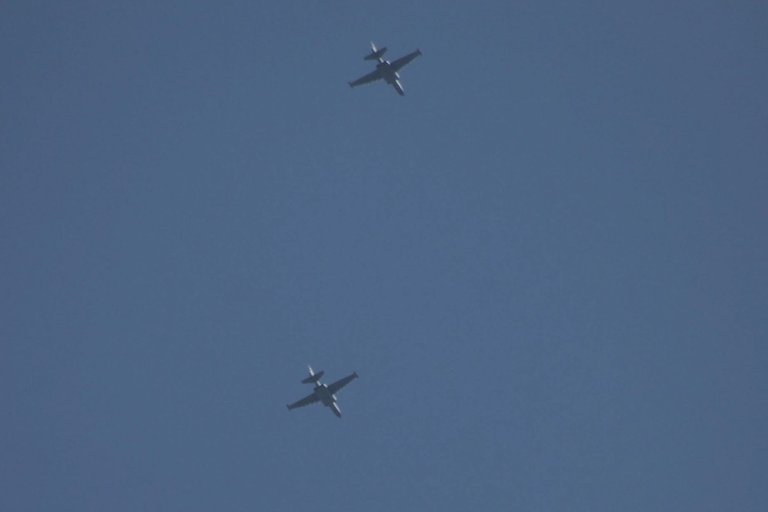 And next is one lucky shot - buzzard and jet fighter.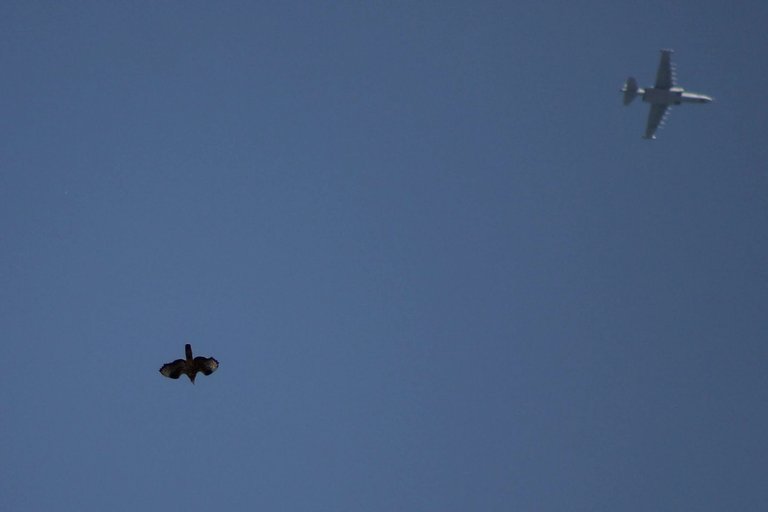 Looking at my plane photos it is like having a collection of toys.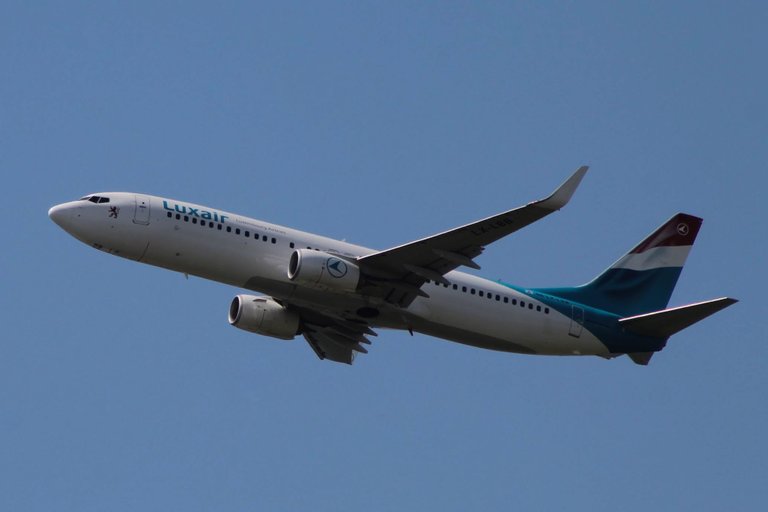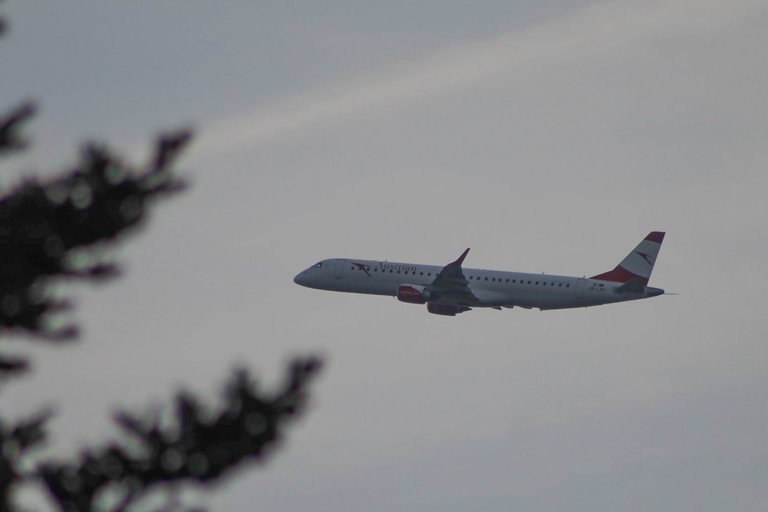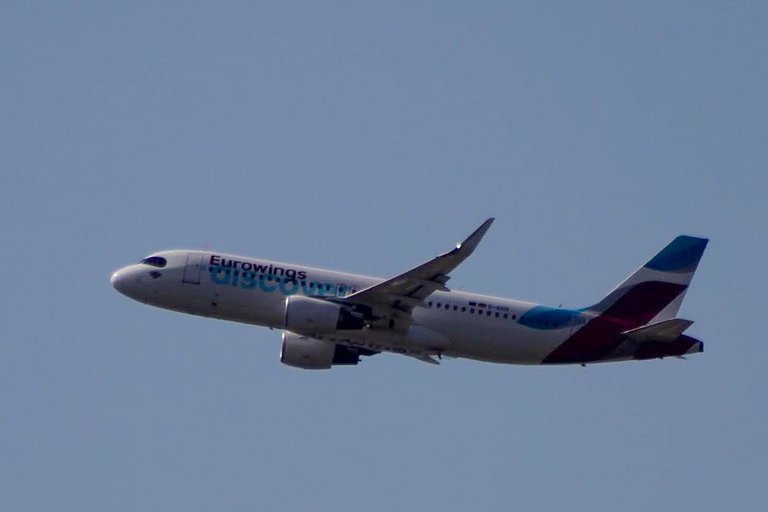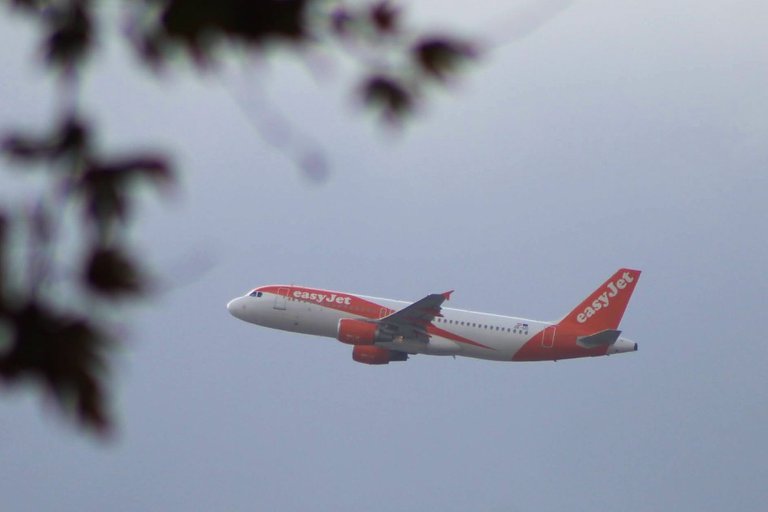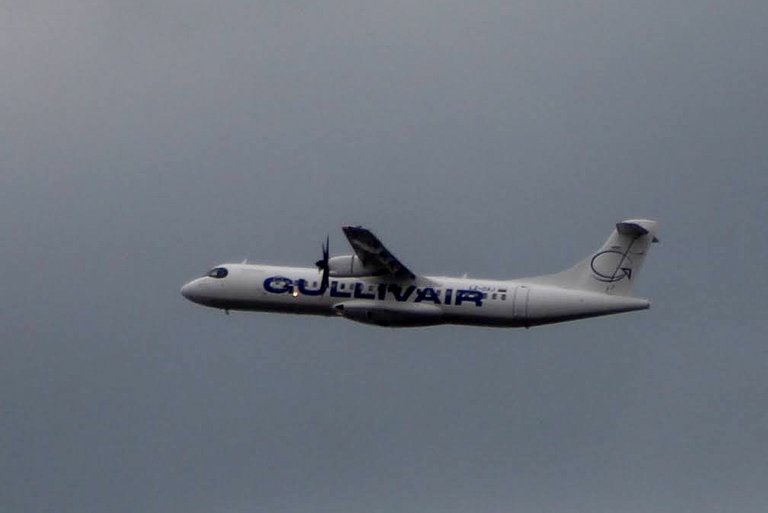 Do you know some planes have the name of the airline on their bellies. Check it out below Qatar airways.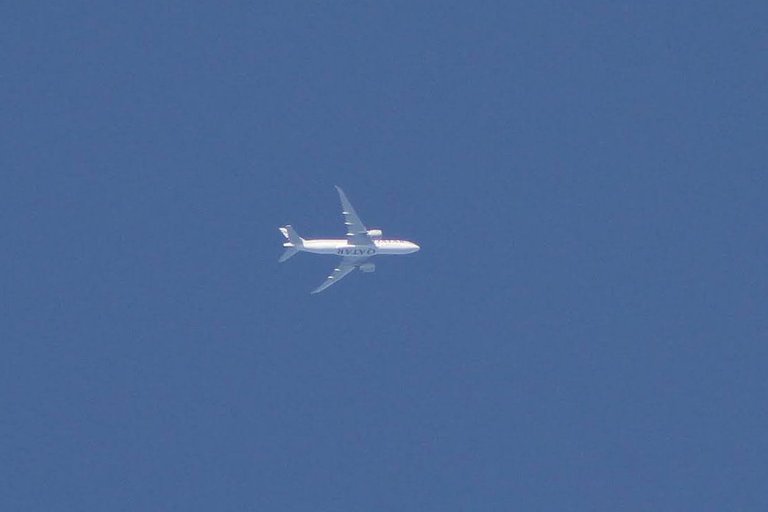 I am digging in my archive but I am afraid the further I go, I risk to use photos I have already posted before. So I will stop and this is the end of the collection I gathered for the last couple of years.
With eyes glued in the sky, I will keep on shooting at the Moon and the palnes.
Camera - Canon EOS 4000D, 75‑300mm lens.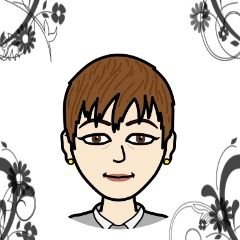 Thank you for viewing.
If you like to share your thoughts you can leave a comment.
---
---