Food for the soul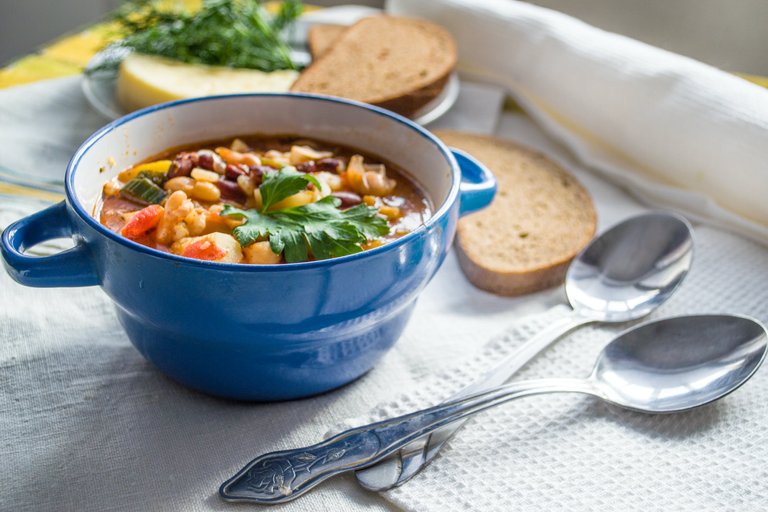 Source
"Get dressed, we're going out"
"I don't want to go out, I want to stay in, watch tv and eat ice cream"
"That's what you've been doing for the past month, I have had enough"
Kate was going through a break-up, a really bad one at that. She spent most of her time indoors trying to cope with it. Elizabeth was by her side throughout the whole thing, she tried to get Kate's mind of everything but all Kate could think about was Daniel and how they were never going to be together anymore.
"I'm not letting you win this time, I would carry you out of this house myself if I have to"
"Okay, where are we going?"
"You'll see, just get dressed"
Elizabeth finally won, she managed to get Kate out of the house that night to her favourite restaurant in the city. The place was packed,
"Their food must be nice if there are this much people", Kate thought as she walked in.
The last thing she wanted was to be outside with a bunch of strangers but Elizabeth managed to drag her this far and there was no turning back. They found a table to sit at and the chef came to them.
"Oh Miss Elizabeth, it's always a pleasure to have you an who is this you brought with you today?"
"This is my friend Kate", she replied."She's currently going through a heartbreak so I'm treating her to dinner today".
"I'm so sorry to here about that, I have just the perfect meal for the both of you", replied Chef Eric as he walked away.
"Why would you tell him that?"
"You'll see"
Chef Eric walked back with two bowls of chicken soup and another meal she had never seen before.
"What's this?"
"It's our special meal, a special meal for a special customer and her friend of course, it's our very own sauce"
"Thank you Eric", said Elizabeth
"If you two ladies need anything else, you call me", he said as he walked away.
Kate had her first bite of the chicken, the meat was so tender. She felt a tingle in her brain.
"Wow!!"
"I told you you'd love it didn't I"
"It's so nice"
"That's one thing that can never break your heart, food"
Kate didn't know when she finished the whole meal. It was the first time she had thought of something else other than her ex.
"Could we come back tomorrow?", she asked.
Elizabeth was happy to see Kate wanting to finally leave the house after that much time.
"Sure"
They spent the rest of the evening talking about the meal and how much money they were going to lose buying it. It was time to leave, the Chef walked over to their table to clear it.
"How much for the meal Eric?"
"This one is on the house, think of it as our way of helping your friend with the heartbreak"
"Thank you so much, she loved it, you can tell by the look on her face"
The ladies exited the restaurant filling very satisfied.
"You still want to sit at home and eat ice cream?"
"No please, I want more chicken!!"
---
---