What do you call a species that doesn't learn?

Do we learn from our mistakes?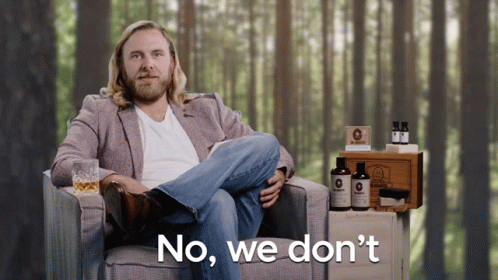 Churchill summed it all up in one sentence, "those who fail to learn from history are doomed to repeat it". What this basically meant was if you burn your throat by drinking hot tea and you don't learn from it, you're doomed to burn it again.
I'm sure he meant it on a much more larger scale but I think you get the point. It doesn't always work everytime, sometimes you're so blessed that even if you don't learn from your past, you may be fortunate enough never to repeat it.
For example, if someone decides to skydive without a parachute, it's almost guaranteed that he will not make the same mistake a second time. Sorry, my bad, she will not make the same mistake a second time(I've been learning to involve women in my jokes now, trying to be woke).
I have studied this and I have come to the conclusion that Churchill was right, if you follow every historical event that ended up bad, you will notice that countries and people who don't learn from their past always repeated the same mistake.
My country is the perfect example of this. We elected a president four years ago, one that always travelled out of the country because he was "sick", and did not care for us. You would think that the hardship and inflation would cause us to be smarter but no. What was the first thing we did when election came? We voted another person just like that, he hasn't even been sworn in as president yet but he's already on a sick leave.
I didn't make this post to talk about my country, I came to talk about Churchill. Well I actually came to shine under his light and come up with my own quote.
"Those who fail to learn from movies are doomed to repeat it"... George Nelson (2023)
Every sci-fi movies, starting from 1983's war game, have warned us about the disadvantages of Artificial intelligence and how it'll end up taking over the whole world. We could have found a cure for cancer or solved world hunger, heck, we could've even made a sandwich once technology caught up but no, we made artificial intelligence and now they run almost everything, apart from my house, my mother still runs that.
I saw a video where a robot was made to speak and it joked about world domination and we all laughed. There's truth to every joke, my mom made a joke about making a joke, 9 months later, my sister was born.
I also saw a video of a group of archeologists finding an ancient tomb filled with mummies. What is the one thing we've learnt from all the movies about mummies? Opening it all is a very bad idea, but no, we're curious to know why the Egyptian never buried their dead like normal people. Theres a reason we dig six feet to bury our dead. In the likely event that they come back to life, they're going to have a shit load of dirt to dig through and of that doesn't stop them, nothing will.
I'm a Christian so I believe the world is going to end when the trumpets sound and I and a few of you ascend into heaven but a little part of me thinks it going to end by the hands of a mad scientist out there who is bent on making the perfect sandwich and ends up bringing it to live, then it replicates itself and wants to get revenge on the human race for eating it's kind. I have watched too many movies but that just only means I won't end up repeating a mistake.
I will never be caught lacking, I've learnt too much. If there ever a zombie apocalypse and my sister gets bitten, I will never be like, " oh, there's still a chance we can save her, someone will find a cure", I'm blowing her brains out immediately.
I am never camping in the woods alone with a group of friends, never happening.
You will never see me caught it a house I think is haunt, the littlest thing like a door closing on it own and I'm out of there.
Movies have taught me a lot, you could learn a thing or three from them.
---
---