At Antofagasta seaside — En el borde costero antofagastino (En/Es) | Qurator's Photo contest — Low-light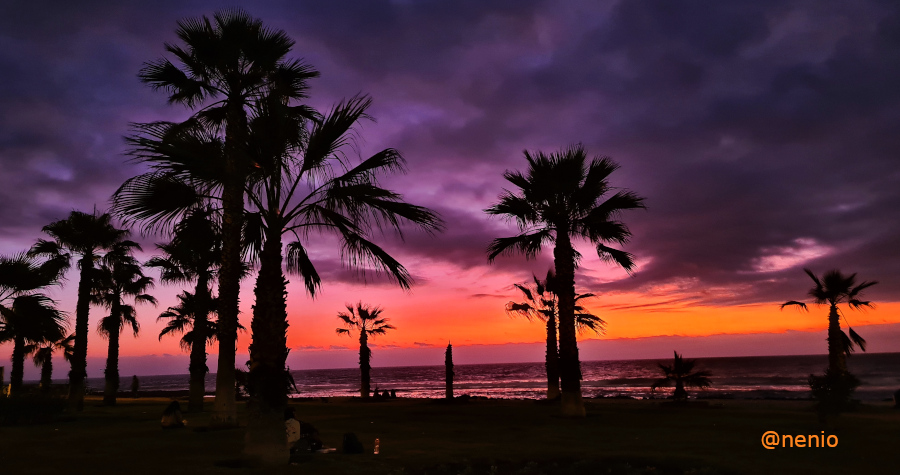 (1/50s ~ F 1.8 ~ 320 ISO ~ 26 mm ( 35 mm equivalent ))

English:
These photos were taken while I was walking along the Antofagasta seaside; at that moment the dusk was very advanced so that there was little light at the horizon, but the colors were quite nice. The low light is emphasized with the palm silhouettes.
Español:
Estas fotografías fueron tomadas mientras caminaba a lo largo del borde costero de Antofagasta, cuando el crepúsculo estaba bastante avanzado y quedaba poca luz en el horizonte pero con colores muy bonitos. Plasmando en las imágenes las siluetas de las palmeras.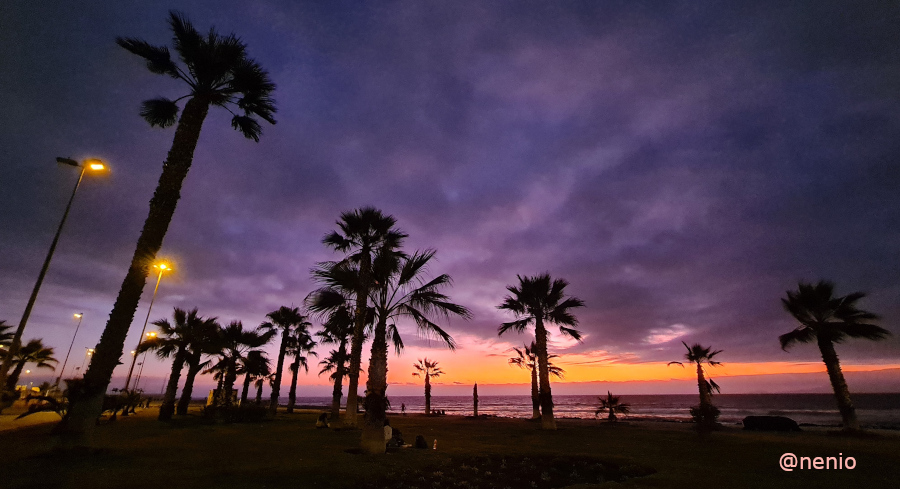 (1/33s ~ F 2.2 ~ 500 ISO ~ 13 mm ( 35 mm equivalent ))

The photo of this post is my entry in the
Qurator's Photo Quest
of this week, the topic is
"low light"
. The rules of the contest can be read
here
.
Con esta foto estoy participando en el concurso fotográfico de esta semana organizado por @qurator, cuyo tema es "baja luz" . Los reglas del concurso se encuentran en este enlace.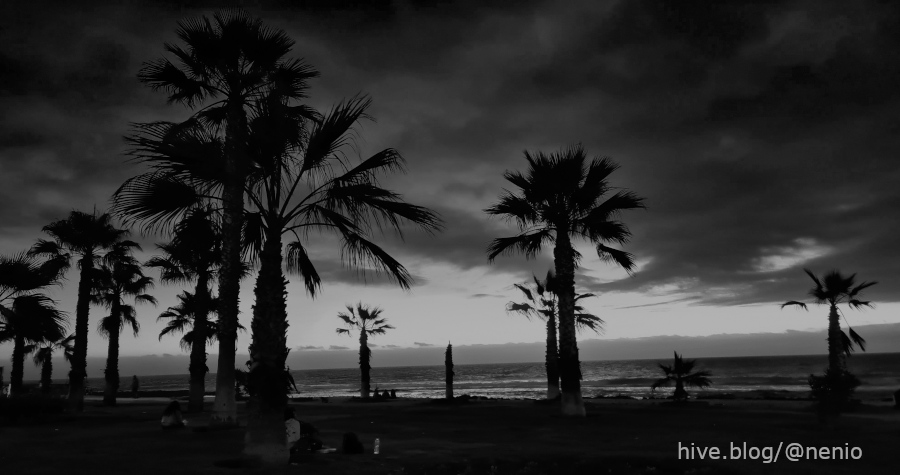 The photos were captured with the camera of my cell phone, a Samsung Galaxy S20, in the first I used the regular lens 1.0x, and in the second the wide angle 0.5x. The later is a faster lens than the last. The black and white version were edited so that to emphasize the sense of "low light".
Las fotografías fueron tomadas con la cámara de mi celular un Samsung Galaxy S20, la primera con el lente regular 1.0x mientras en la segunda use el lente 0.5x, este último siendo mucho menos luminoso que el anterior. Las versiones en blanco y negro se editaron de forma tal que enfatizan la sensación de estar en un ambiente en baja luz.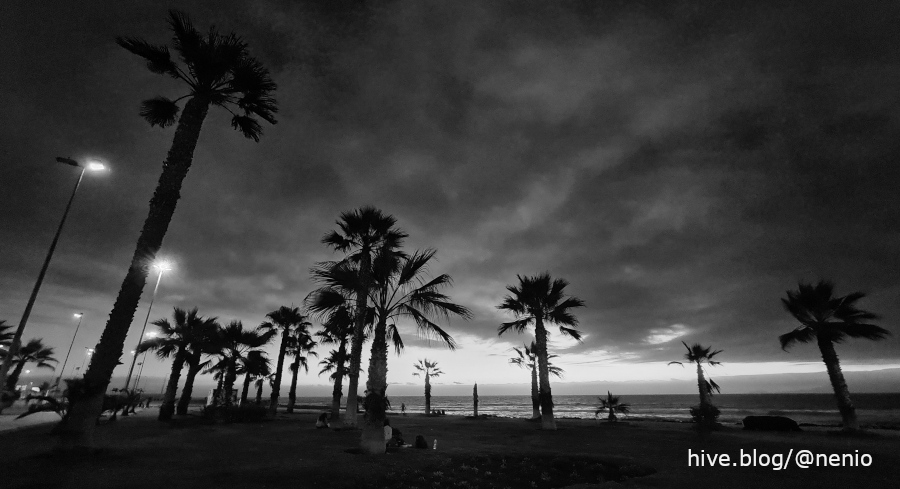 Thank you for visiting my blog. I hope that you enjoyed the post.
Gracias por pasearse por mi blog y espero que el post haya sido de su agrado.
---
---

Images by @nenio — All rights reserved

---
---