Macro capabilities of the Samsung Galaxy S22 Ultra — Capacidades macro del Samsung Galaxy S22 Ultra (En/Es)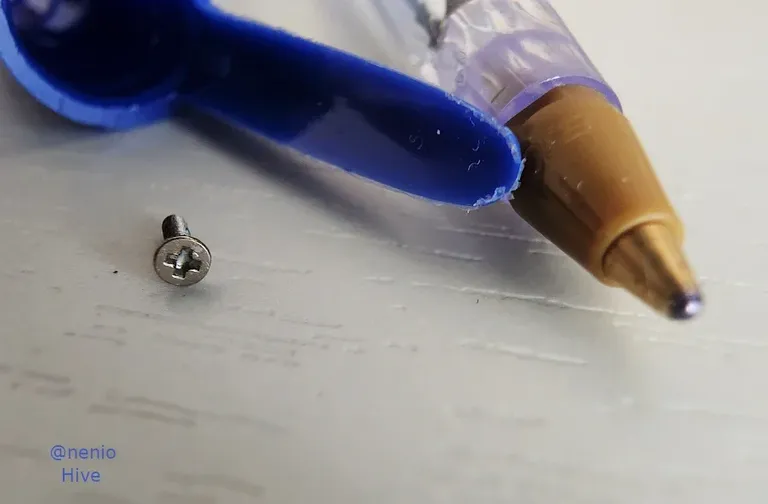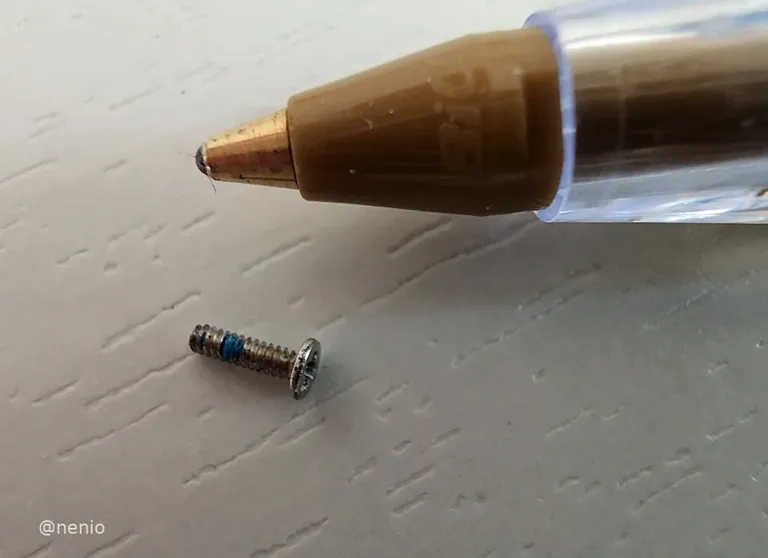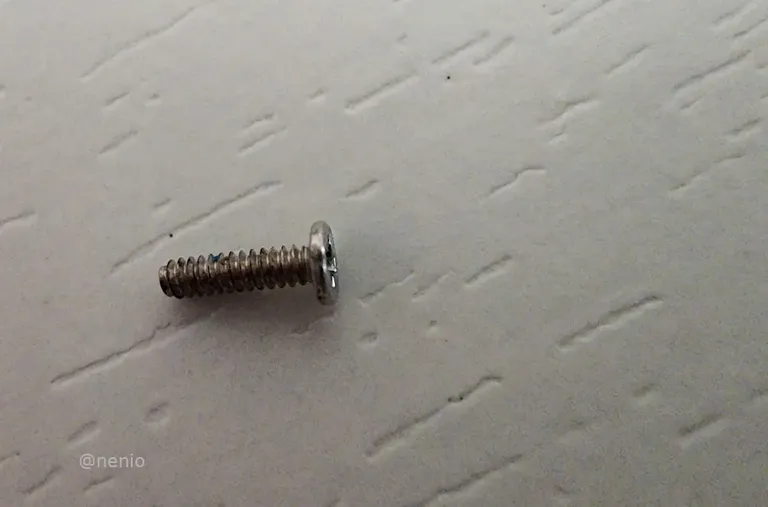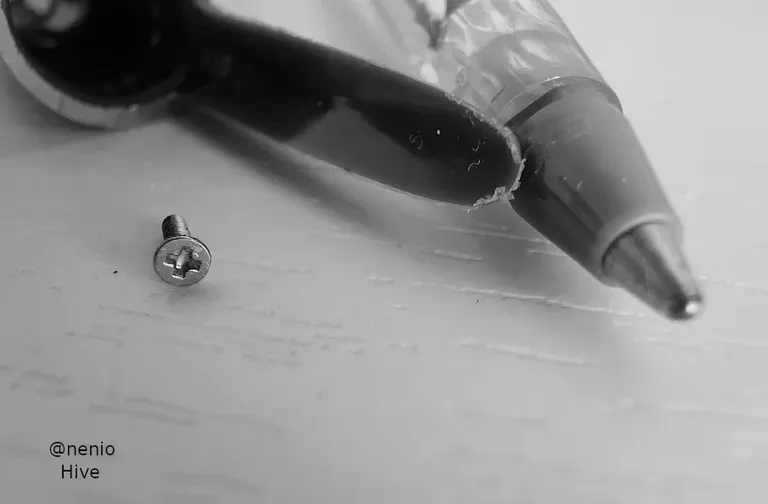 English
Recently I bought a cell phone Galaxy S22 Ultra, one of the Samsung flag ship phones. I wrote an unboxing of it in the following post. One of its main features is that has four cameras (at the rear) of good optical quality. I bought this phone mainly for this feature. Besides the main lens of 1.0x, it has a wide angle and two tele objective lens of 3x and 10x, moreover it has a good capabilities of macro photography. The photos that I publish today try to illustrate this feature. The screw shown in the images is really tiny, as it can be verified in the comparison of the head of the Bic ball pen.
Besides these features, notice the depth of field in the images.
I took these photos with the camera at very short distance to the object, the focus was all right. The software of the phone switched the lens (automatically) to the wide angle of 0.6x when taking a closeup. The equivalent focal lens in a full frame sensor camera (35mm) is the 13 mm.
I can say that among the phones that I have used, this one has the best macro photo capabilities. However I have not tested the latest iPhones Pro.
I did minimal editing of the images in Gimp.
Thank you for visiting my blog. I hope that you enjoyed the post.
---
---
Spanish
Hace poco compré un Samsung Galaxy S22 Ultra (uno de los teléfonos "estelares" de la marca coreana), Una de sus principales características es que tiene cuatro cámaras diferentes (traseras) de buena calidad óptica. Siendo esta la principal razón de mi compra. Además de los lentes "especiales" como el gran angular de 0.6x y los teleobjetivos de 3x y 10x, tiene unas capacidades de macro fotografía, relativamente decentes. Las imágenes que hoy comparto tratan de mostrar esta funcionalidad de la cámara. Noten que el tornillo es la imagen es bastante pequeño, lo cual se constata con su comparación con la punta del bolígrafo BIC.
Ademas vale la pena destacar el profundidad de campo usado en las tomas.
El software de la cámara usa el lente (de manera automática) de 0.6x para las tomas macros, el cual da una distancia focal equivalente (en el formato de 35 mm) a de 13 mm. Dicho esto es evidentemente que pude acercar de manera significativa el lente al objeto fotografiado.
Puedo afirmar que este es el mejor celular con capacidad macro en la fotografía, entre los que he usado. Sin embargo no he usado los últimos iPhones Pro.
El "unboxing" de este celular lo publiqué en este enlace.
Edité las imágenes muy poco, proceso realizado en Gimp.
Gracias por pasearse por mi blog y espero que el post haya sido de su agrado.
---
---
---

Images by @nenio — All rights reserved

---
For the best experience view this post on Liketu
---
---