Teddy bear cloud — Nube con forma de oso de peluche (En/Es) (6 images in colour and b&w)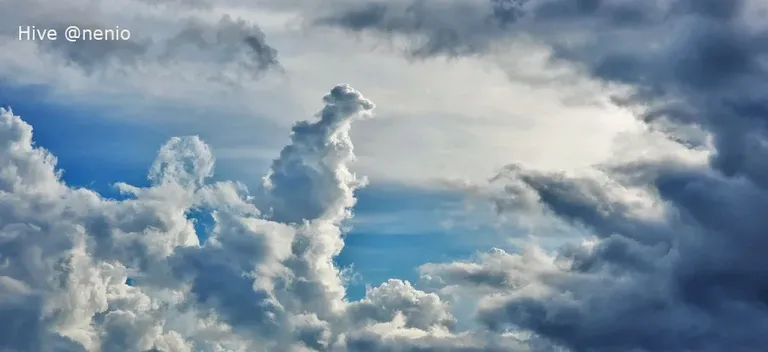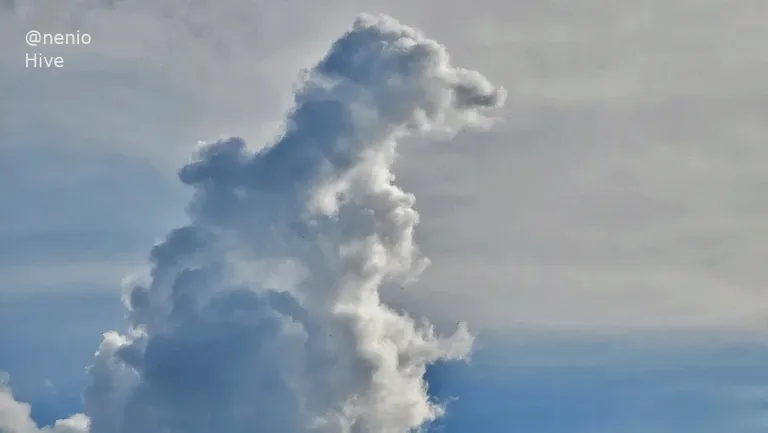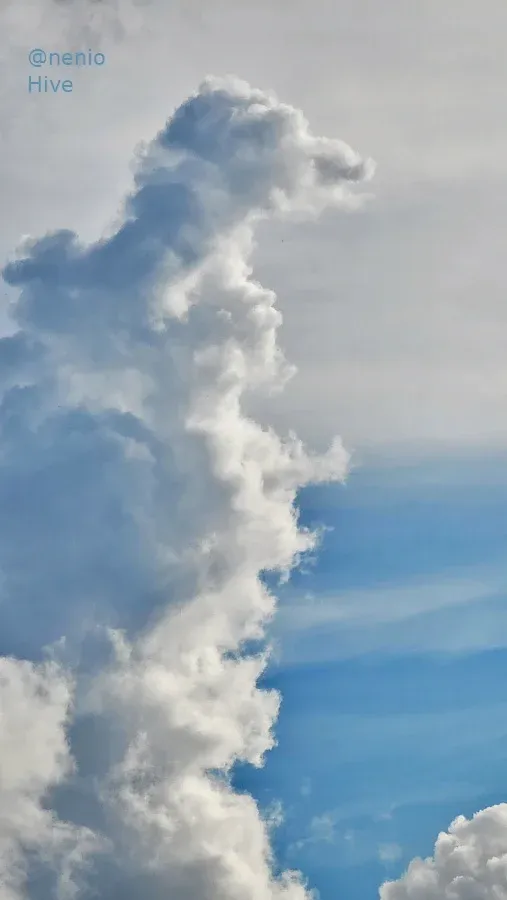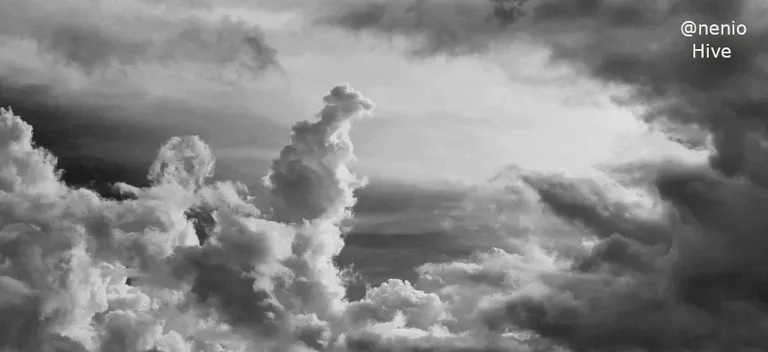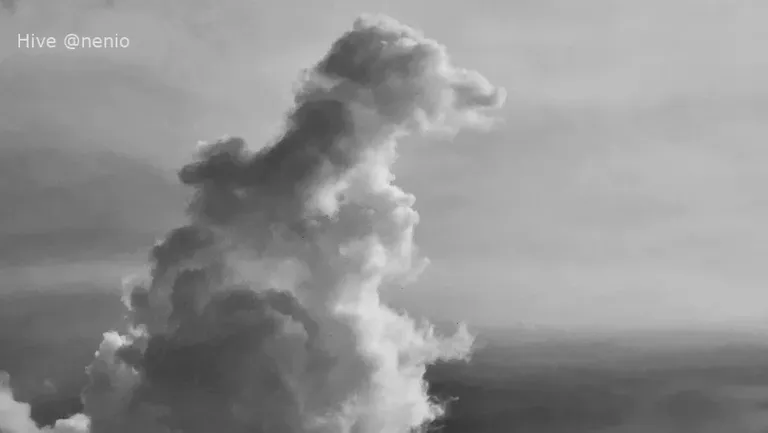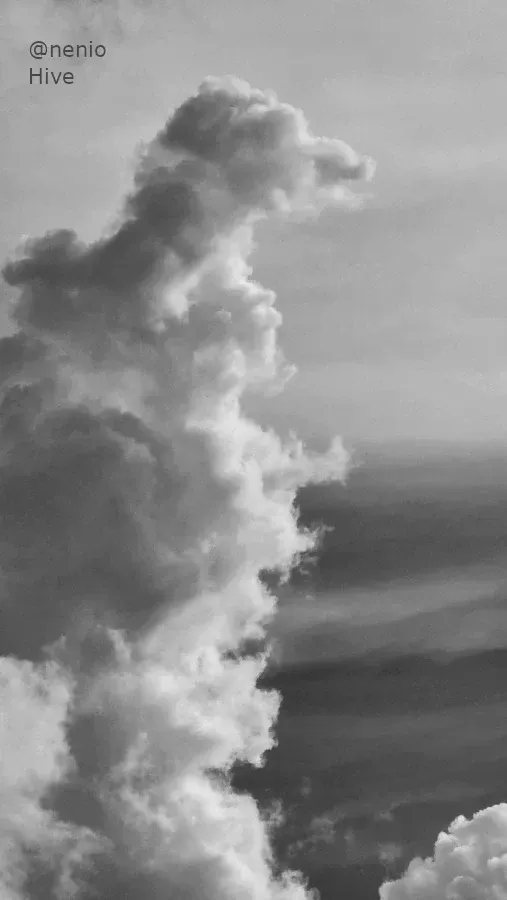 The clouds could take an endless variety of shapes, the humans always try to make sense of them and search similarities and meaning of these shapes. Among clouds the cirrus are the one that could take a more diverse forms.
Las nubes toman una variedad sin fin de formas y el ojo humano siempre trata de darle sentido y buscar semejanzas a dichas formas, esto ocurre en especial con los cúmulos que son mas "maleables" desde el punto de vista de las formas.
Some days ago I saw a group of clouds and one of them had a peculiar shape. I found that it resemble a teddy bear or a dog. In this post I share some of the photos that I took. Do you agree that it resembles to a teddy bear?
El otro día vi una formación de nubes que tenían un forma muy peculiar, se puede decir que eran de forma de oso de peluche o un perro pequeño. En esta oportunidad comparto las fotografías que tomé. ¿Qué piensan? ¿Están de acuerdo que tiene forma de oso de peluche?
These photos are my entry in the contest "Love The Clouds #152" organized by @tobetada. The rules of the contest can be read here.
Con estas fotografías estoy participando en el concurso fotográfico "Love The Clouds #152" de esta semana organizado por @tobetada. Las reglas se pueden leer aquí.
I share the images in colour and black and white. They were taken with the camera of a Samsung Galaxy S22 Ultra, using the 3.0x and 10x lenses, which corresponds to the focal lengths in the equivalent of 35 mm format (full frame) of 69mm and 230mm, respectively. They were edited using Gimp.
Comparto las imágenes en color y en blanco y negro. Las fotografías fueron tomadas con la cámara de un Samsung Galaxy S22 Ultra, usando el lente de 3.0x y el de 10x, que corresponden a distancias focales (el formato de 35mm) de 69mm y 230mm, respectivamente. La edición se realizó en Gimp.
Thank you for visiting my blog. I hope that you enjoyed the post.
Gracias por pasearse por mi blog y espero que el post haya sido de su agrado.
I invite you to visit my most recent posts:
Los invito a visitar mis publicaciones más recientes:
Santiago lights from above — Luces de Santiago vistas desde el aire | World Photography Contest — Lights of the world,
A circus as wonderland — Un circo como un mundo maravilloso,
Mangos,
My first post in Liketu — Mi primer post en Liketu || A leaf and sunset — Una hoja en el atardecer,
Clouds and sea in colour and b&w — Nubes y mar en color y byn,
Concurso Paisajes Venezolanos || Al este de Caracas — Towards the east of Caracas.
---

Images by @nenio — All rights reserved

---
For the best experience view this post on Liketu
---
---