How to earn $5 worth of Hive-Engine Platform & Token Waivio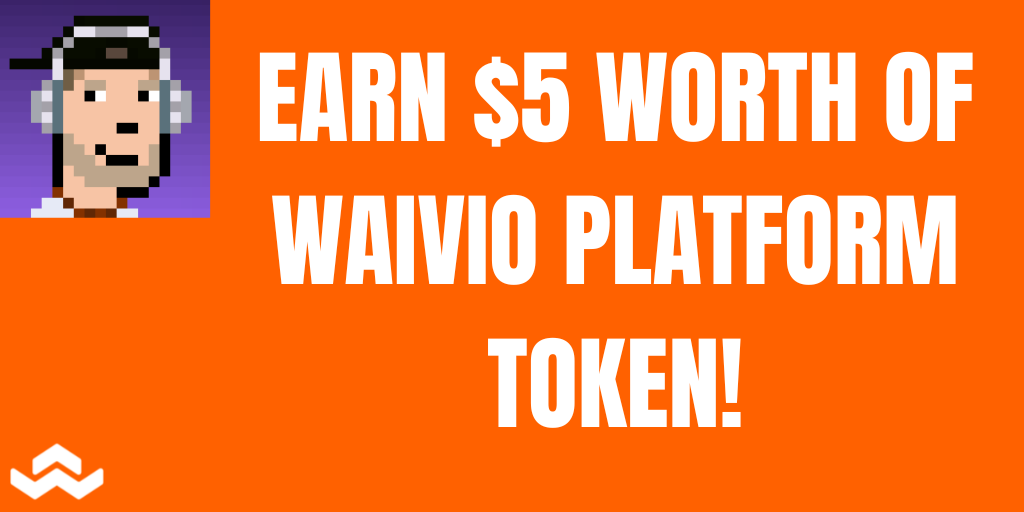 Hello Hive Community,
How's it going? It's NEO here :)
Would you like to earn some free crypto by sharing photo of your favourite Coffee Mug? Everyone right? Let's go then! :)
There is a new project built on Hive Ecosystem called "Waivio" which is a platform for Business 3.0
They've got "earn" opportunity which is very simple and easy. You just have to share minimum 2 photos of you Favourite Coffee Mug with a description or small story about it and that's it! :D
Here is a confirmation and my post:
https://www.waivio.com/@neopch/review-hive-5-my-favorite-coffee-mug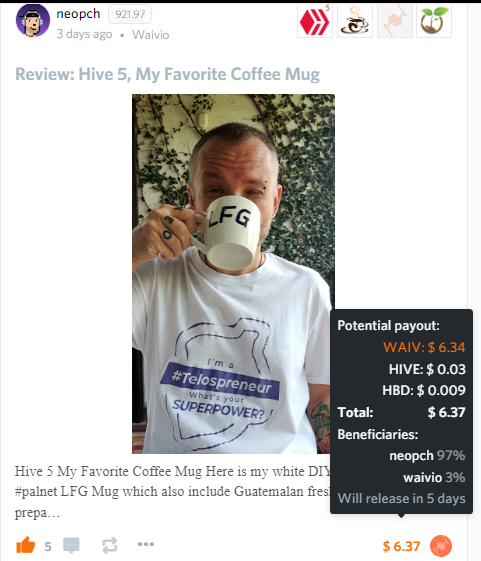 There is also more opportunities there like "Bug Out Bag", "Camping Checklist" or "Clean Girl Aesthetics".
To check that out just go to https://www.waivio.com/ login with HiveSigner (I prefer Hive Keychain, maybe creators of Waivio should consider that option :D), there is also "Guest Accounts" option with Google and Facebook but I have no idea how that works.
Click on "Earn" on next screen "Earn 5.0 USD"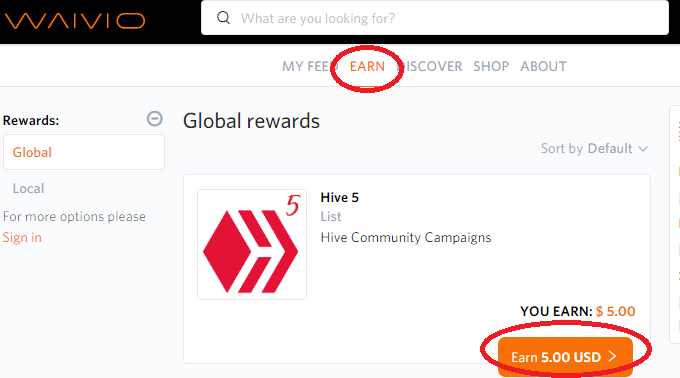 Click "submit photos" and follow instructions.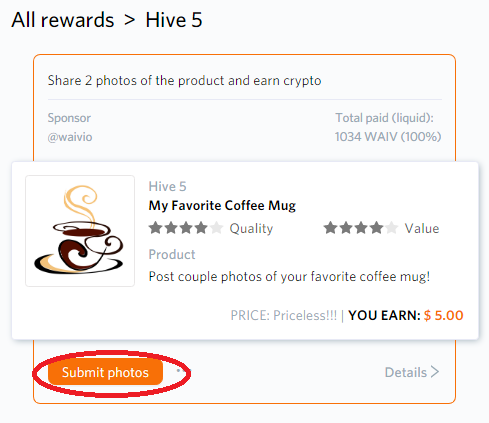 After you post, curators of Waivio supposed to catch up your post and give you an upvote (it's not instant!)
And that's it! :)
Enjoy.
Stay Safe.
/NEO
Who is NEO?
Dj & Music Producer, Video Creator, Co-Founder of neo-wear.com, Telos Blockchain & Appics dApp Ambassador.
Website: https://neopch.com
Crypto Organic Clothing: https://www.neo-wear.com
Twitter: https://twitter.com/neopch84
***Legal disclaimer: I am not a financial advisor. The advice here given is not a financial advice even though my excitement might make it look like such. Always Do Your Own Research!
Posted Using LeoFinance Beta
---
---