Black Soldier Flies Photography
---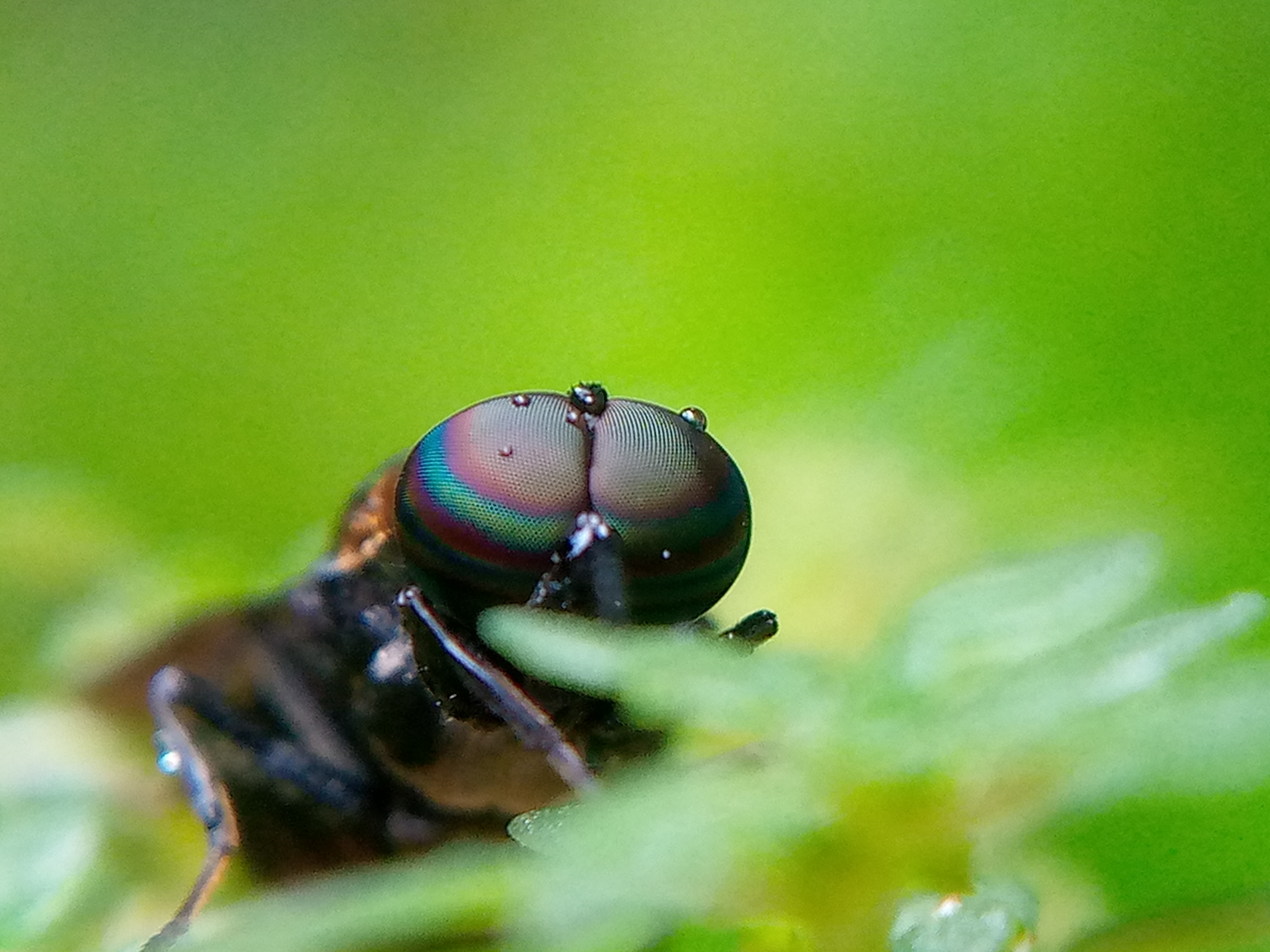 ---
Hello, in this post I will post one of the insects, namely the soldier fly, when I was looking for a photo object in the nearest garden, which is around my village, I saw a soldier fly, who was fighting and then I went to him and then took some macro photos of this soldier fly. he has very beautiful eyes, so I was very lucky to find this soldier because I had been looking for him for a very long time, coincidentally that day sir I went to look for the object of the photo and found this soldier fly, I saw him again like resting and then not long after I took some photos of this soldier flying to another place.
Lala soldier has the benefit of being a decomposer of organic waste with its larvae, organic waste will be decomposed so that the waste will rot quickly and do not cause unpleasant odors, in some places the larvae of this tool are developed or bred for later use as a very useful decomposer of organic waste. useful for humans, because actually these flies are not annoying, or unlike house flies that are dirty and can cause disease, these flies are very useful for humans, especially in urban areas where there is a lot of organic waste in certain areas that have been breeding black soldier flies. this.
But I have another way to use this black soldier fly by taking a photo of it and then I post it to the hive, hopefully this is a good thing and can increase my enthusiasm in posting on the hive, especially in the beauty of creativity community, in some of the photos I show it looks This fly's eyes are very beautiful and there are water spots because when I wanted it, after the rain it was raining heavily. This paper looks like it's wet, so maybe he stopped or had a fight on a leaf.
The beauty of nature is endless if we want to look for natural beauty every day we can find it, one of which is contained in the black soldier fly, I really want to like or admire the beauty of his eyes his eyes are so beautiful different from the others but if we don't look closely then the beauty of the eyes is clearly visible, we can't enjoy it but by taking macro photography techniques, it is very clear that the beauty of the eyes of this black soldier fly I just use a smartphone camera and add a macro lens on my smartphone camera with this result I feel very satisfied although the device I use is still simple.
---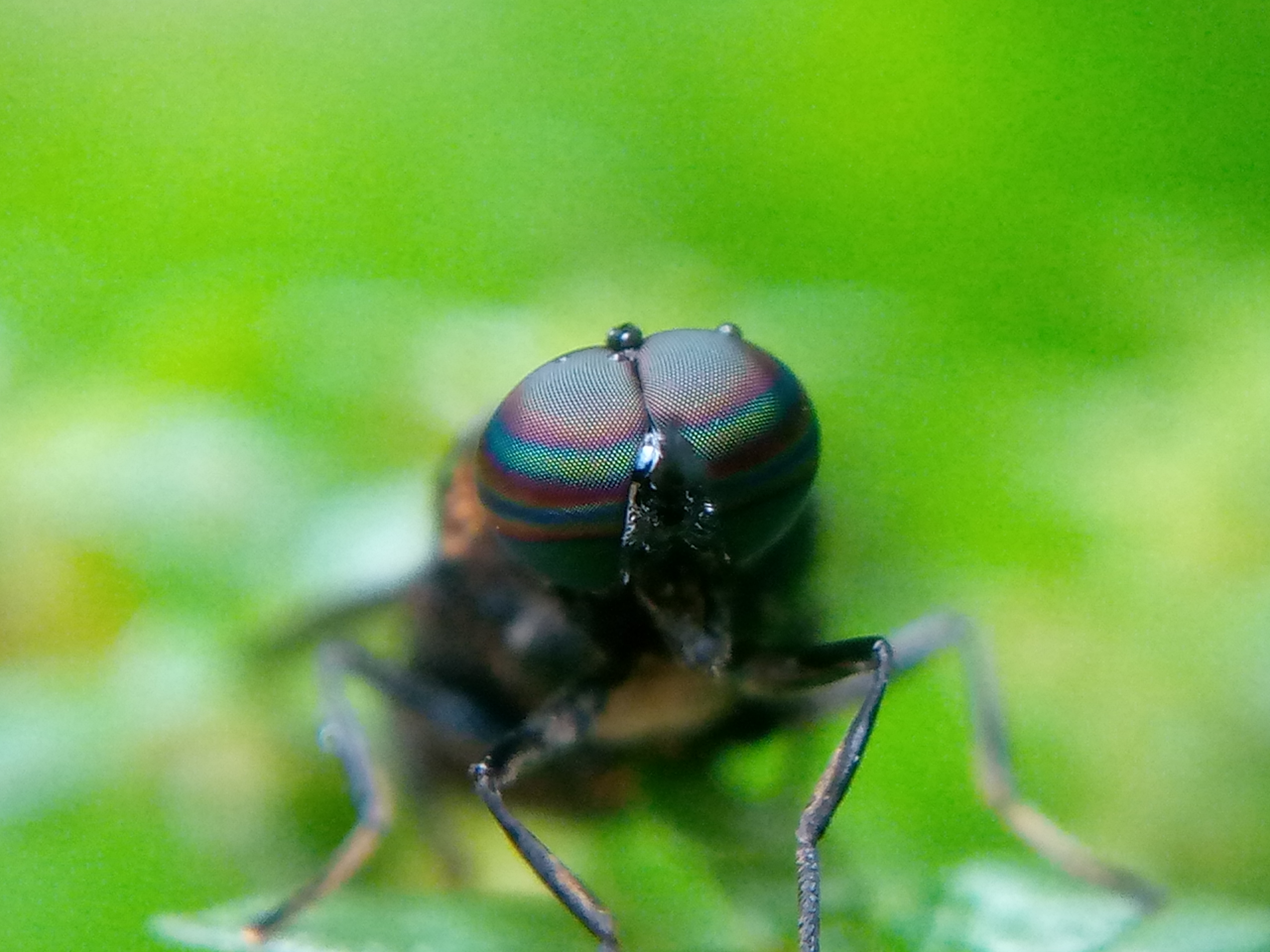 ---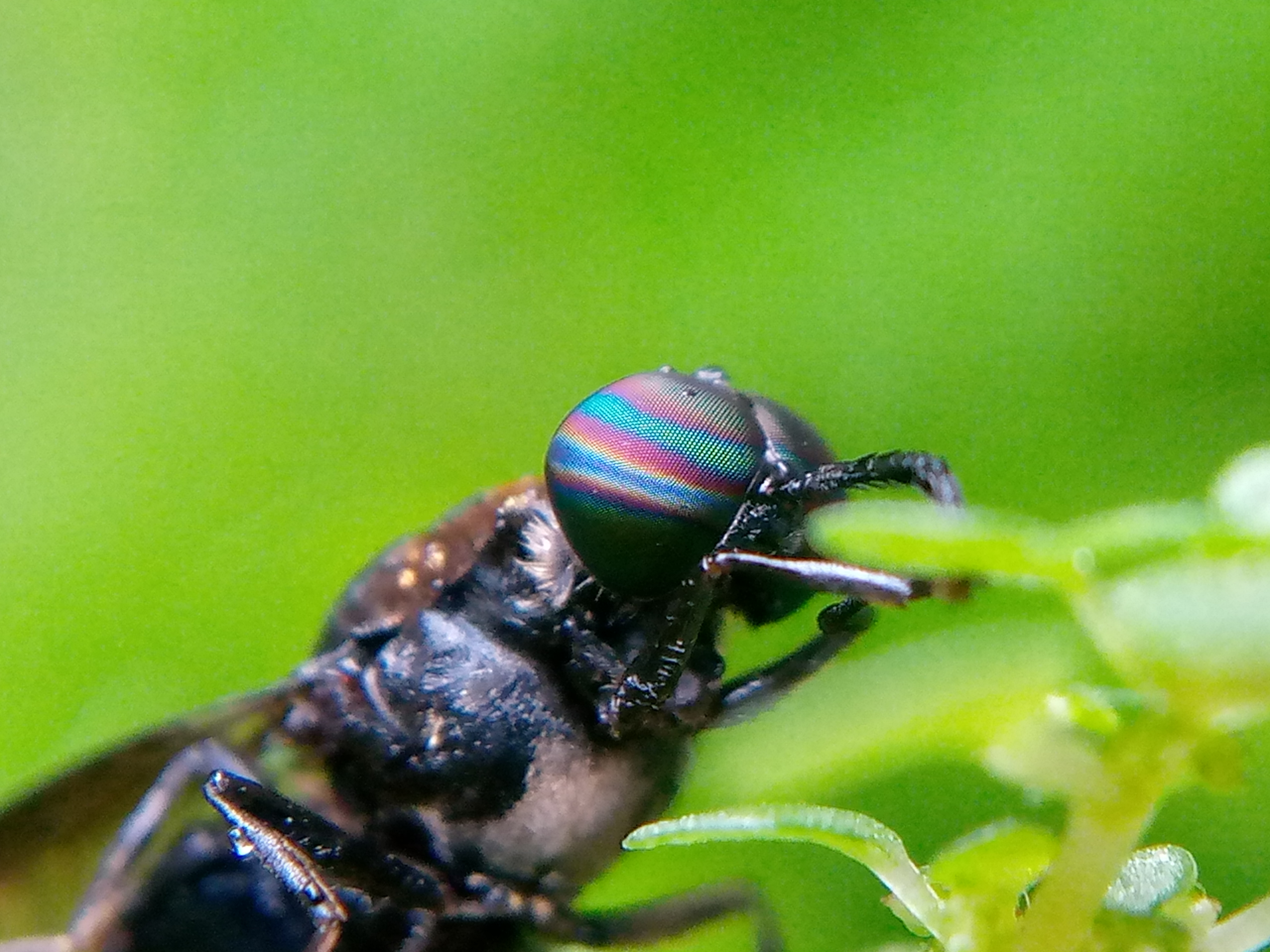 ---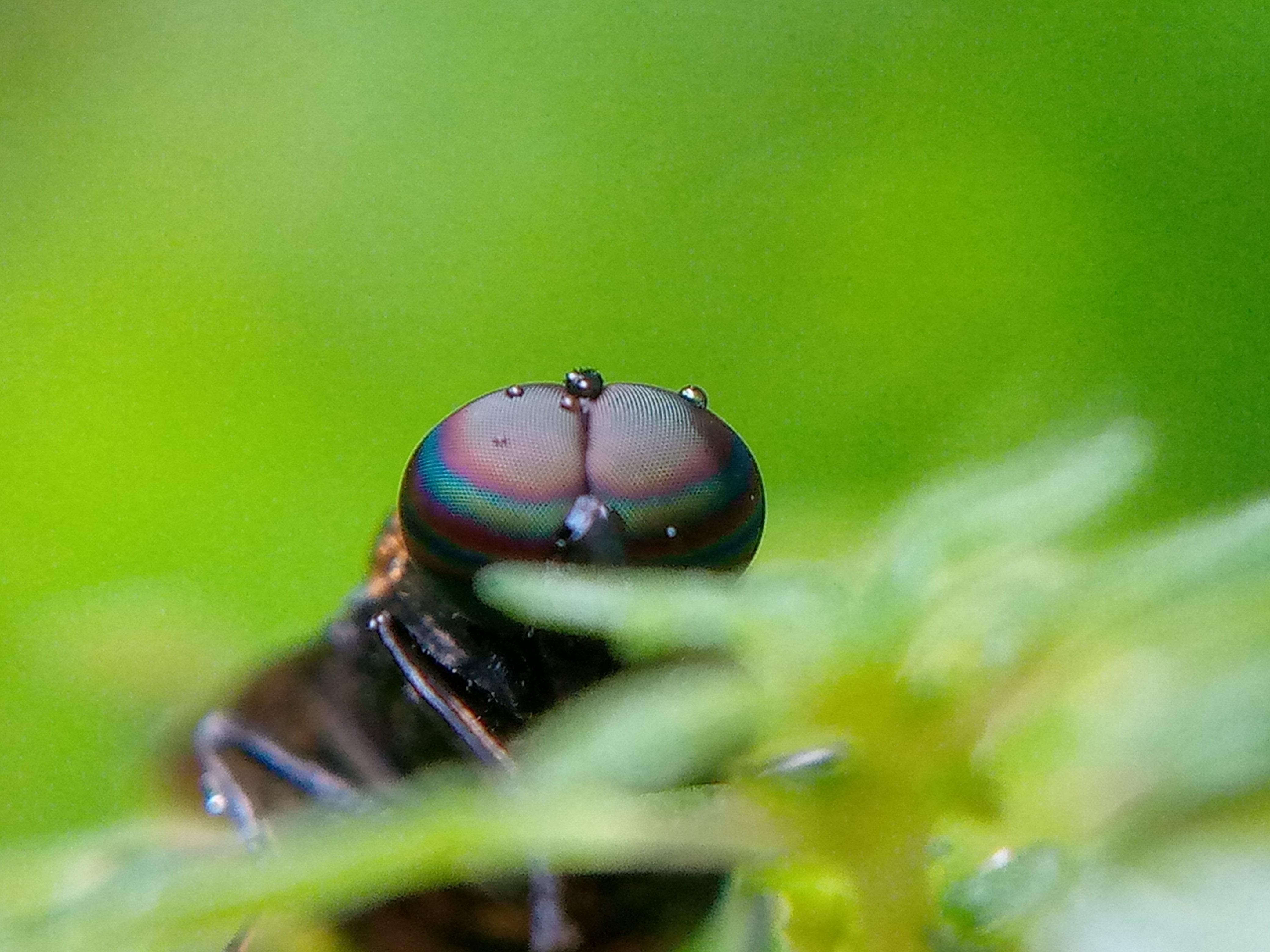 ---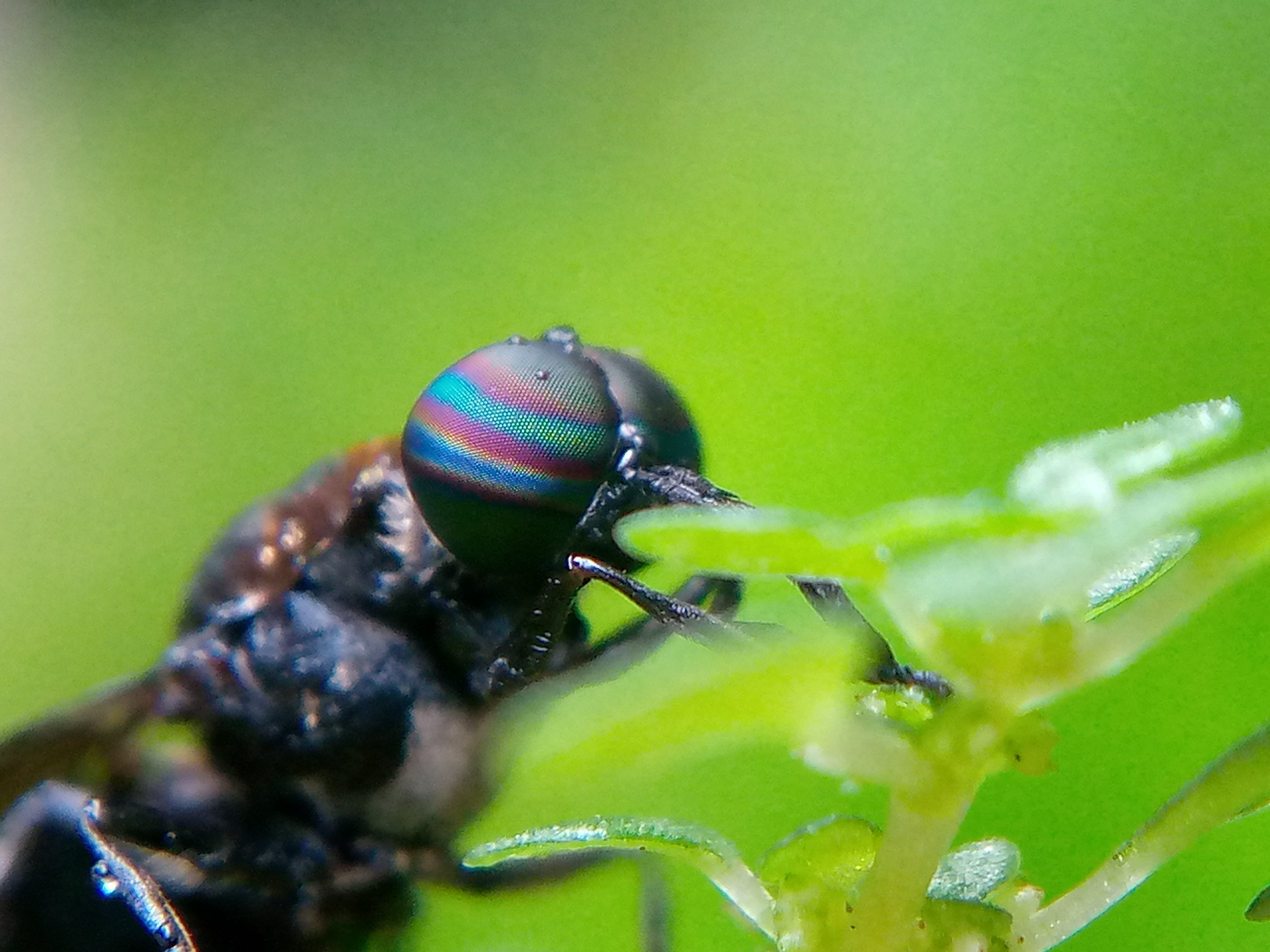 ---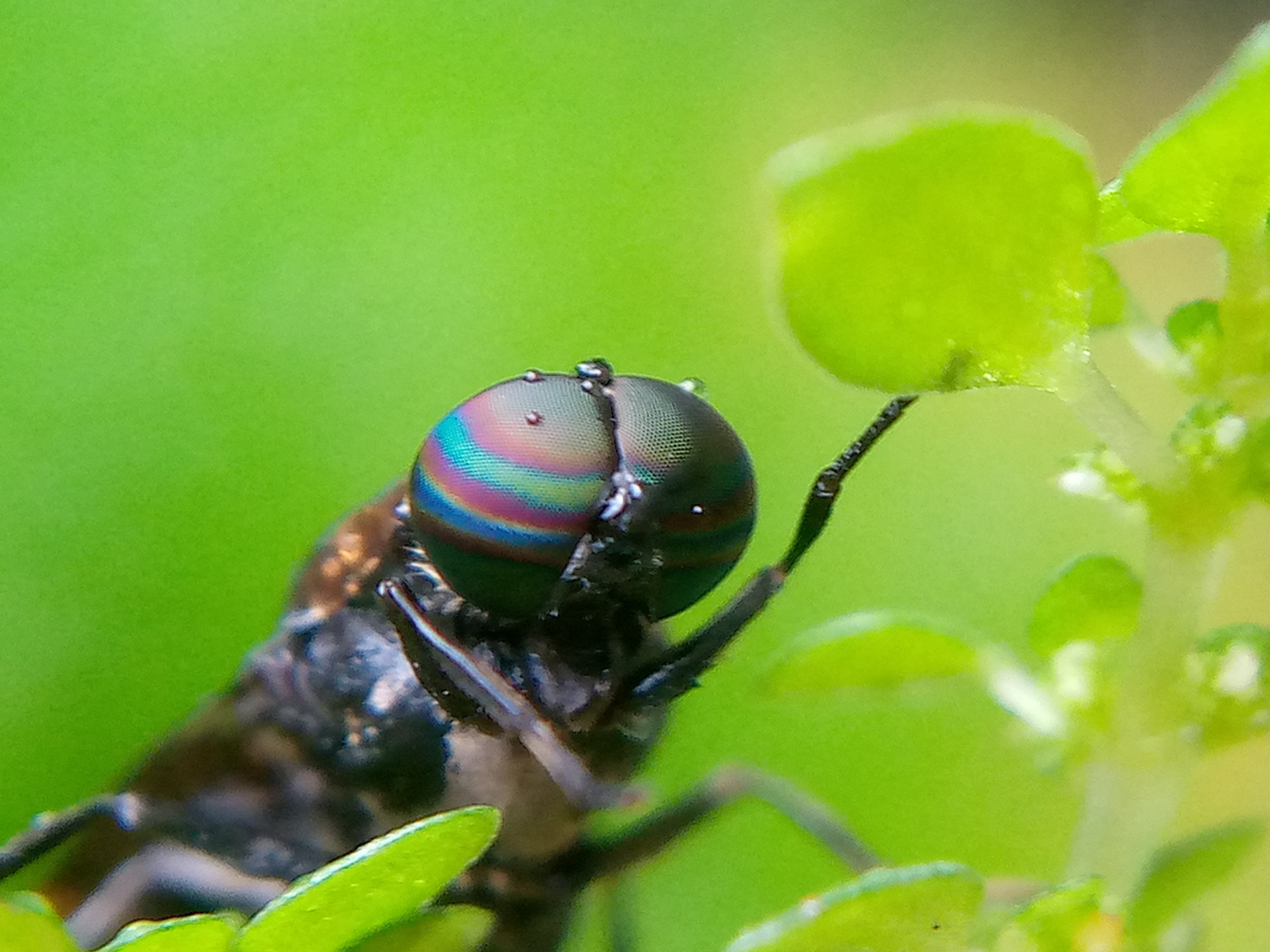 ---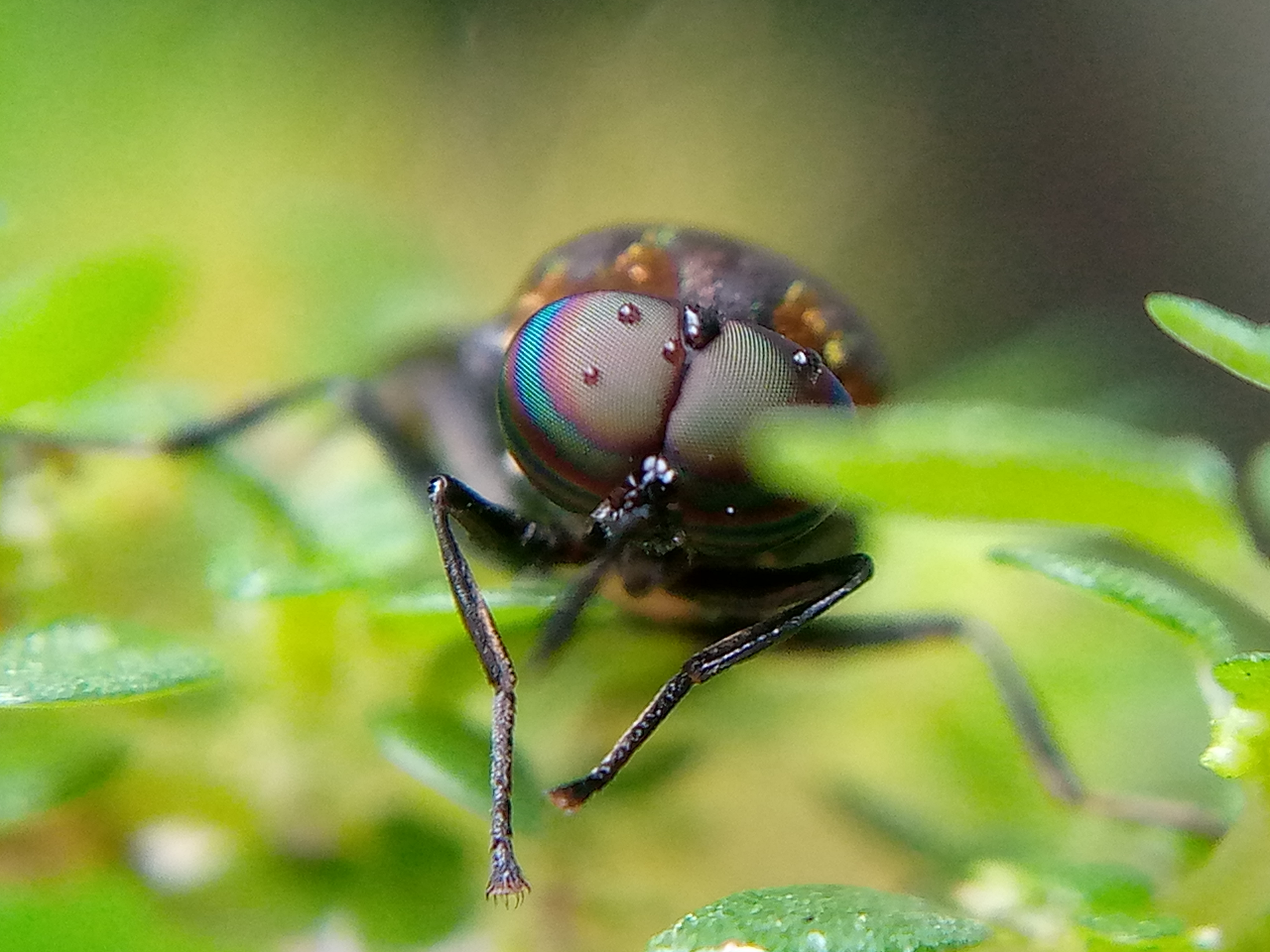 ---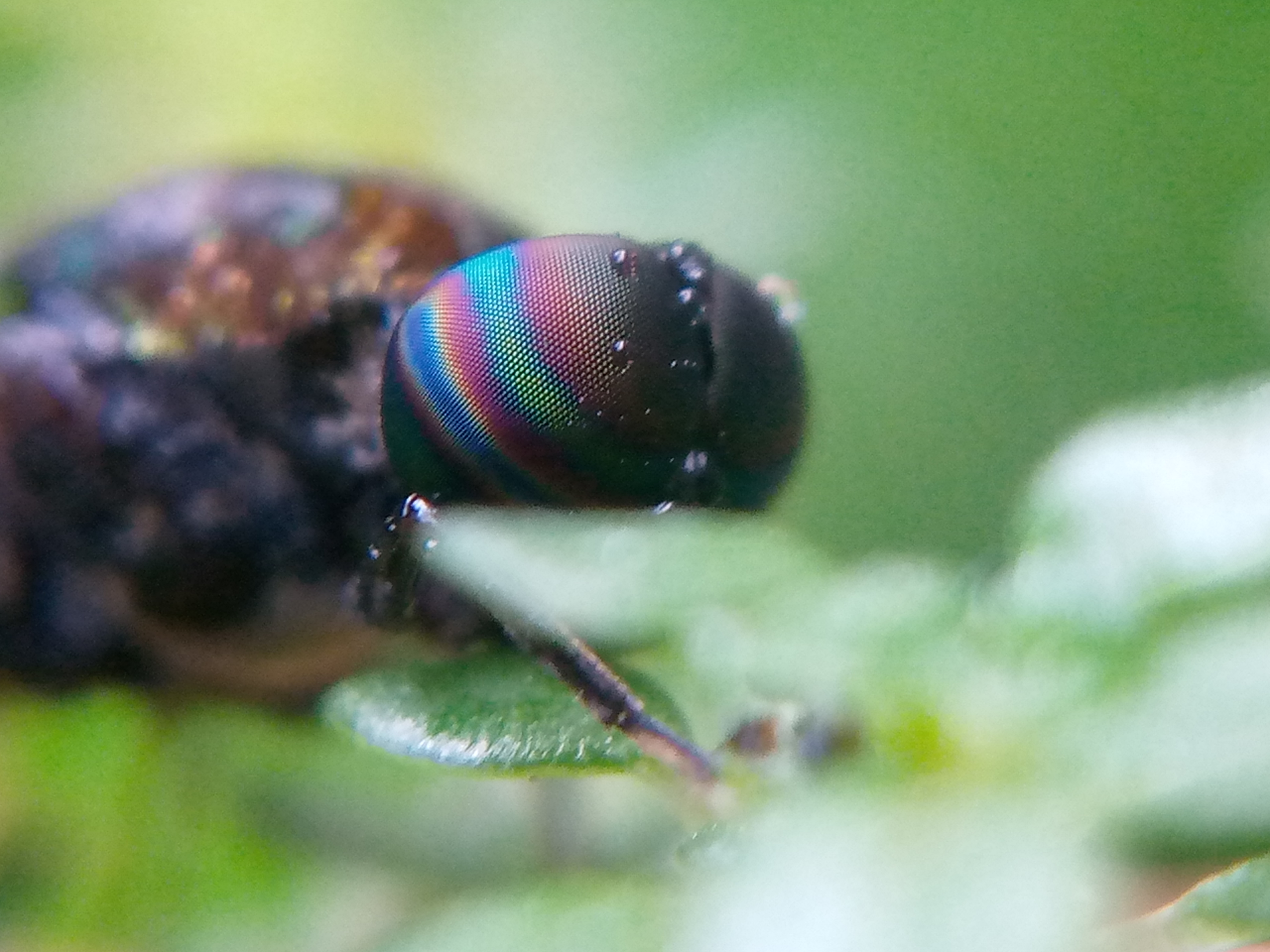 ---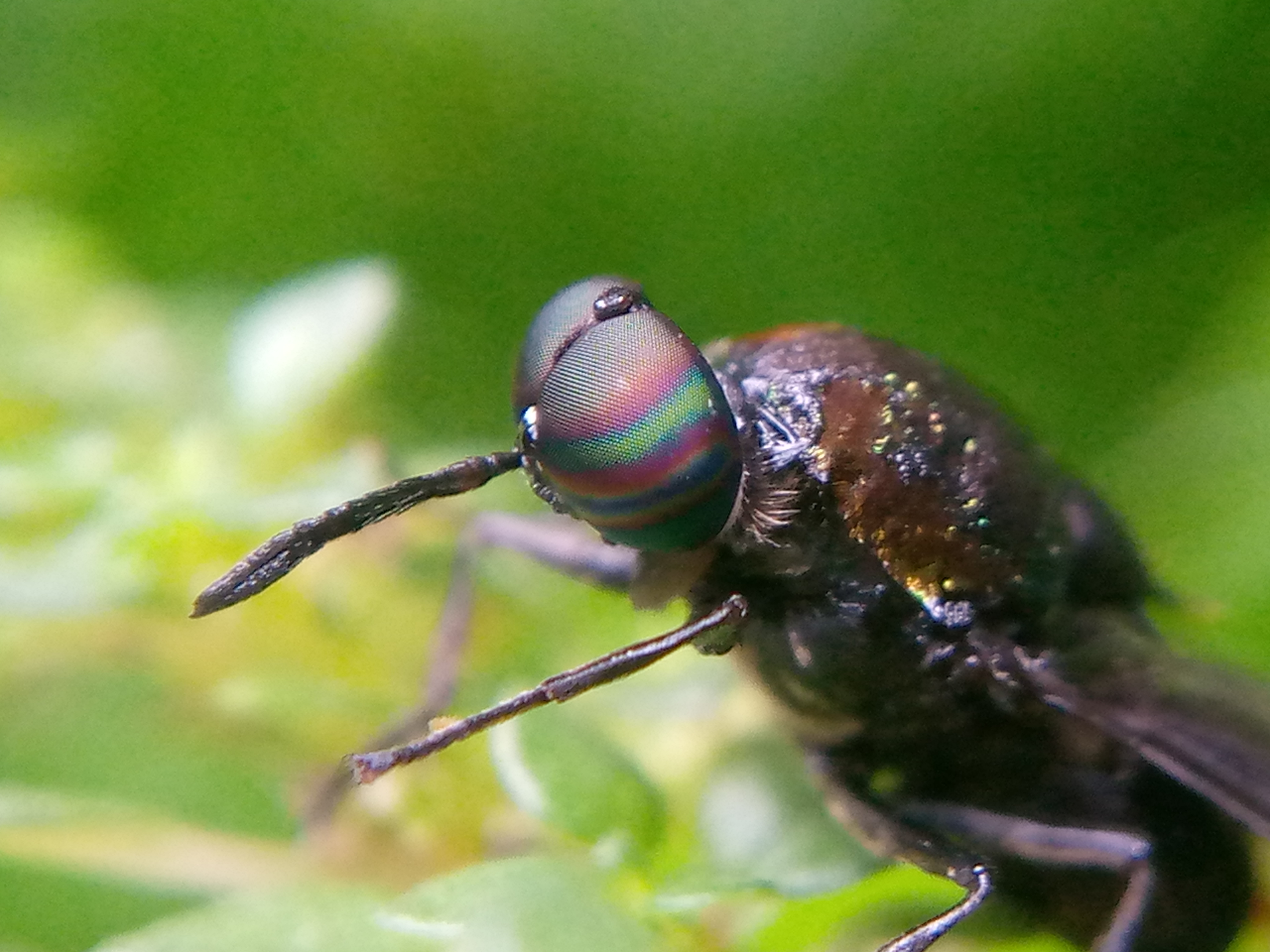 ---
That's my brief review of the black soldier fly, hopefully it's useful, thank you for your visit, see you next time.
---
Best regards from me @neoseven
---
| Camera used | Handphone |
| --- | --- |
| Photography | Black Soldier Flies |
| Location | Aceh - Indonesia |
| Photographer | @neoseven |
---
---
---
---