Durian That Just Fell From The Tree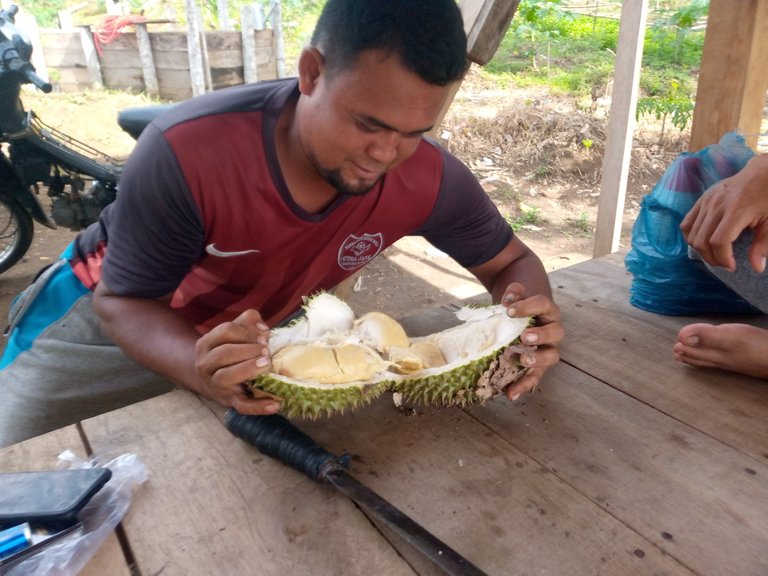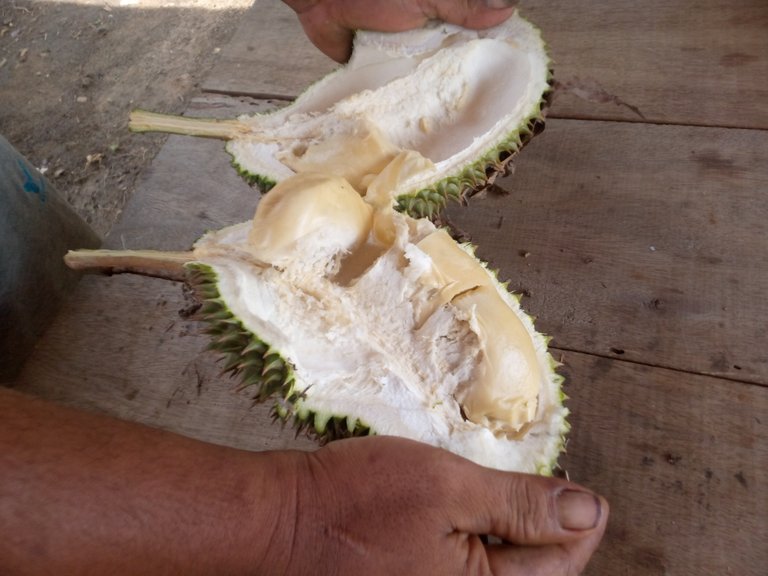 Durian fruit is a seasonal tropical fruit that takes place once a year this year has started to enter harvest time because this durian fruit is not a fruit that is picked from the tree, this durian fruit falls by itself when it is ripe and in my village there are also many durian trees but this year only only a few trees bear fruit and the fruit is not too much different from last year where the fruit is a lot and the garden owner can harvest a lot of durian fruit and this year although the fruit is not too much but the price of thorns is very high and expensive and this durian fruit including a little rare in my village this year because as I said earlier that the durian season this year is not too much so that some villagers are forced to buy it even though the price is a little expensive.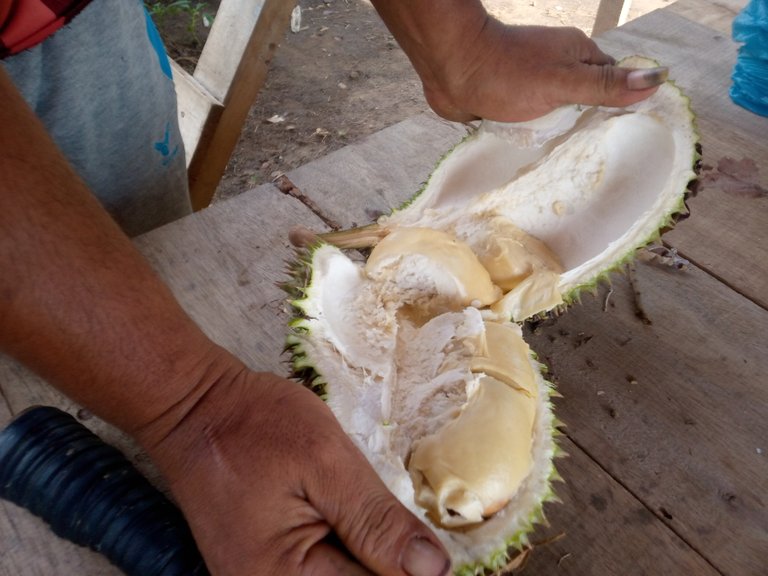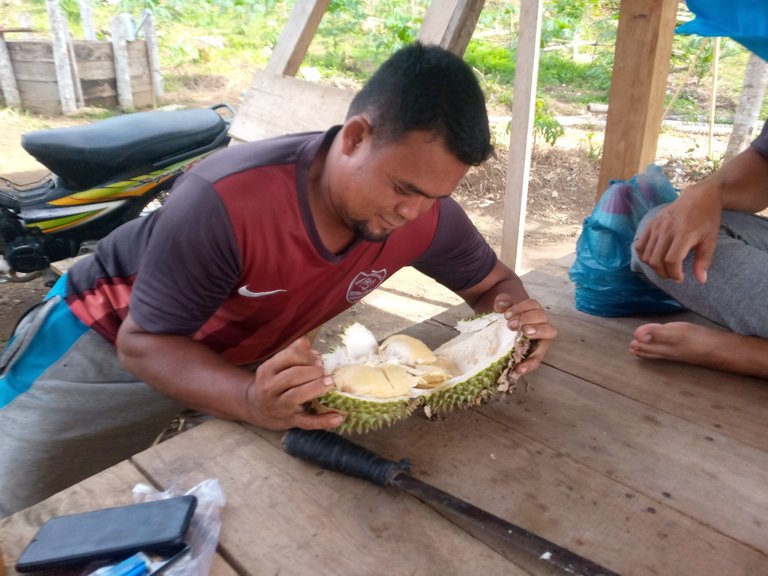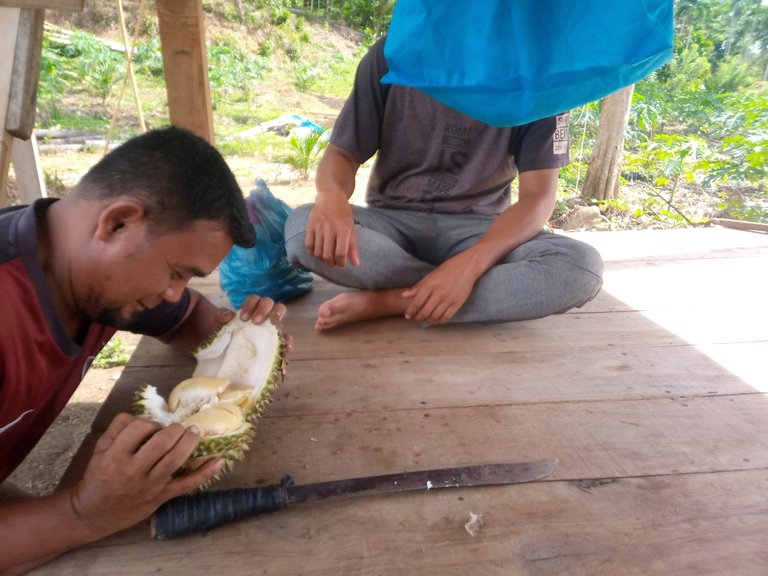 I went to my friend's garden a few days ago and in his garden there are several durian trees and also durian fruit in the garden he is not too much when we are relaxing pounded in the garden he durian fruit from the tree fell so we took it we first planned to take it home this but then we changed our minds so we ate the durian fruit on the spot or in the hut in his garden the three of us that day and my friend split the durian very seriously and used energy because it had to be because the new durian fruit splitting it was different from the durian fruit which are sold in markets or traders who have fallen from the tree a few days ago so that it is easy to split them.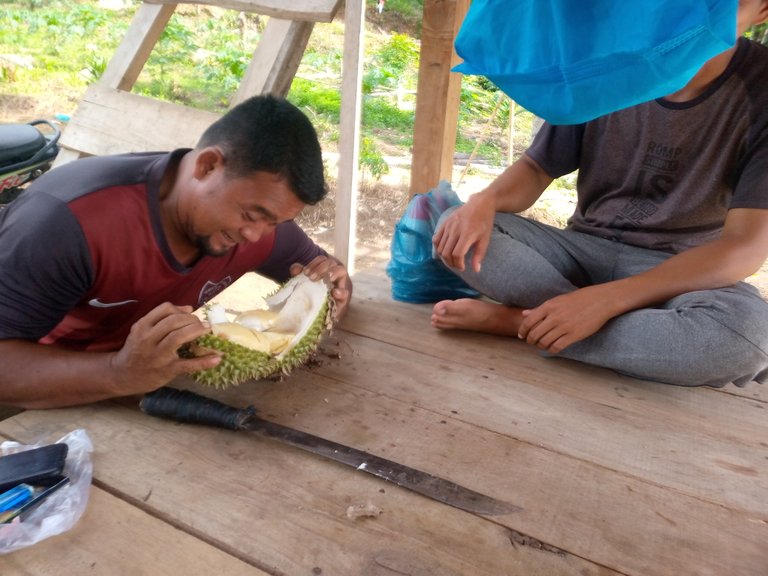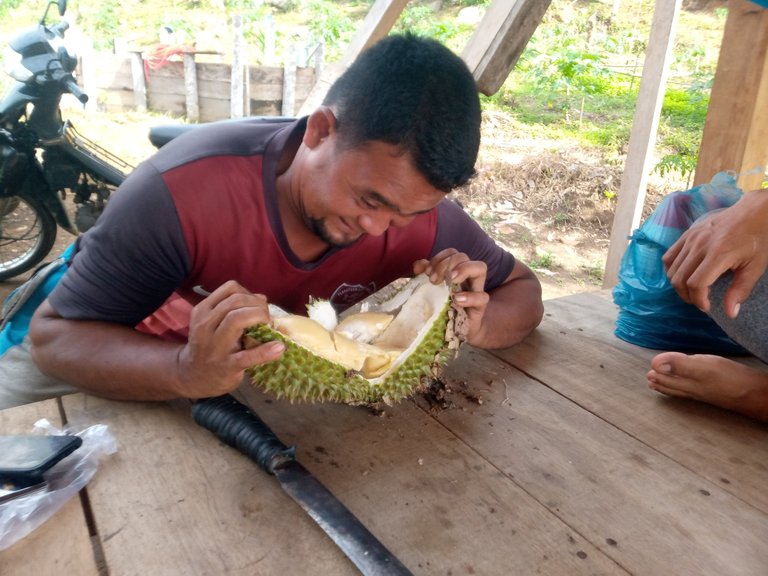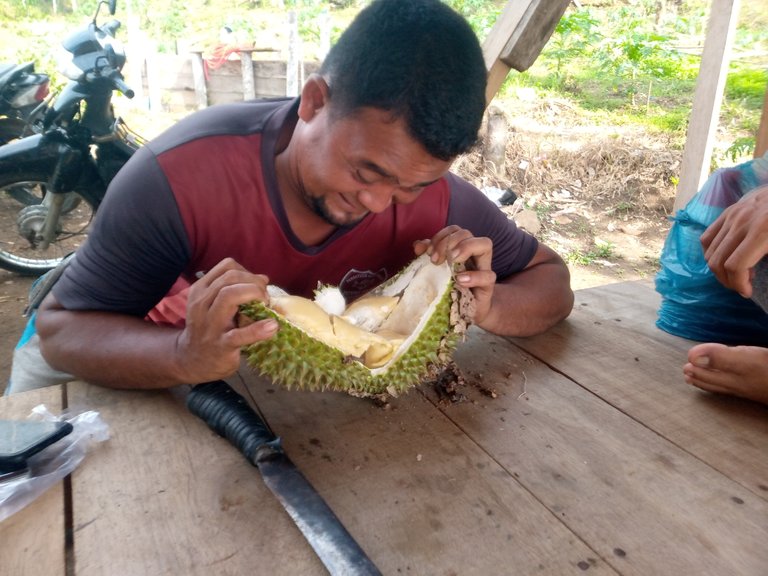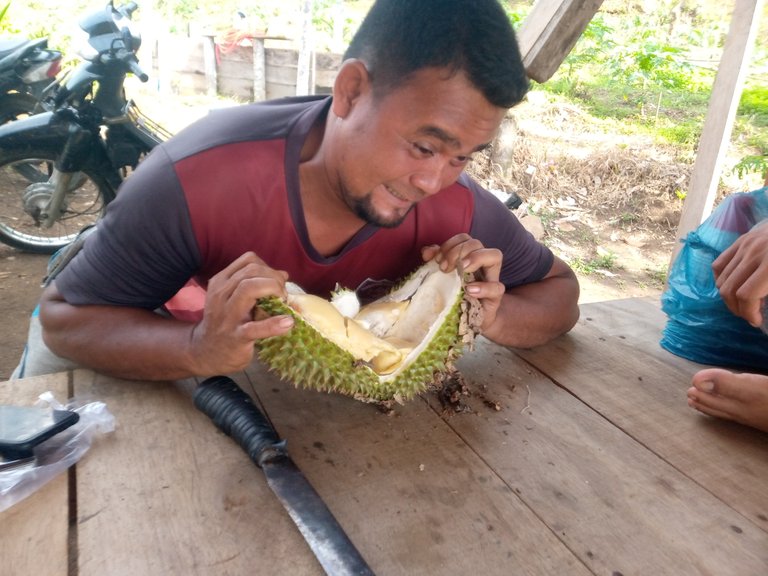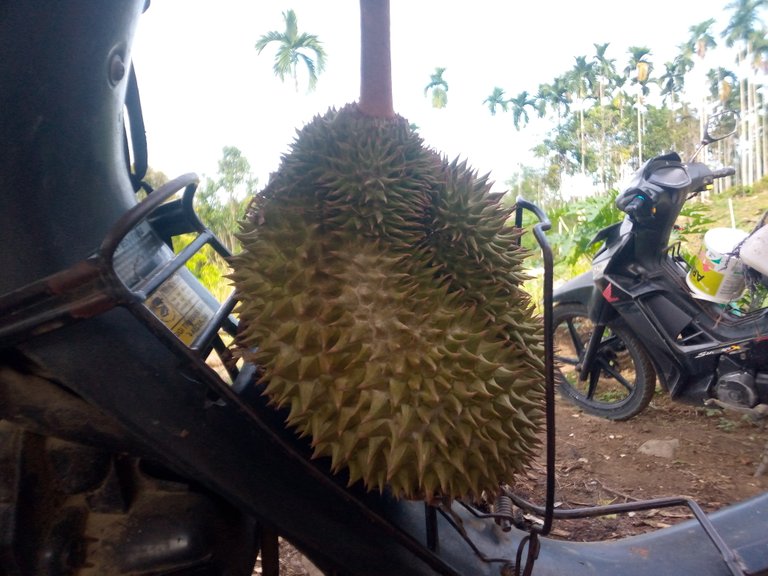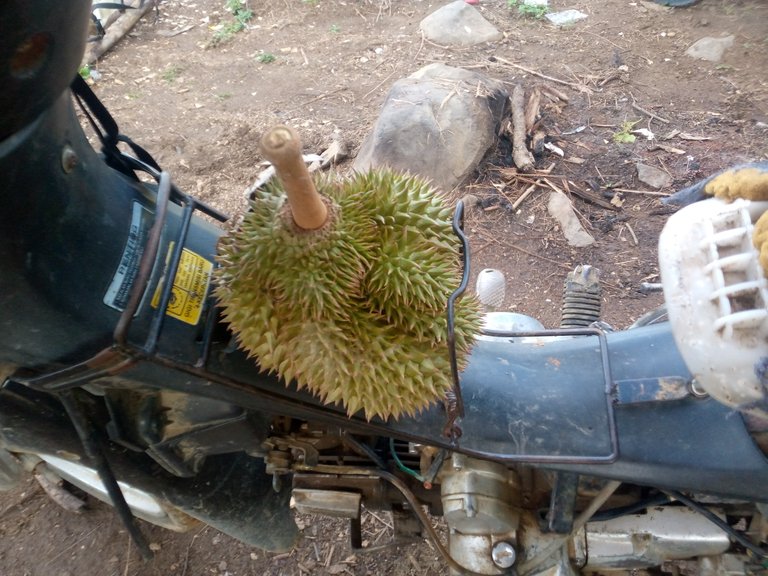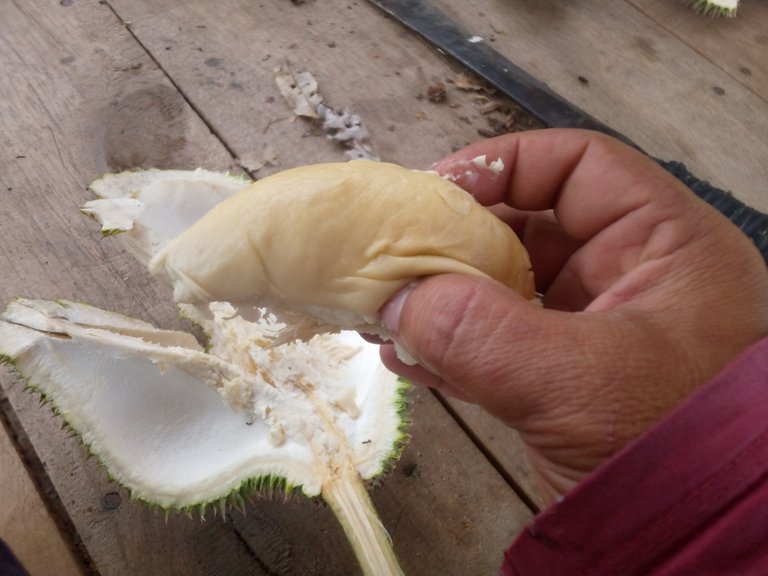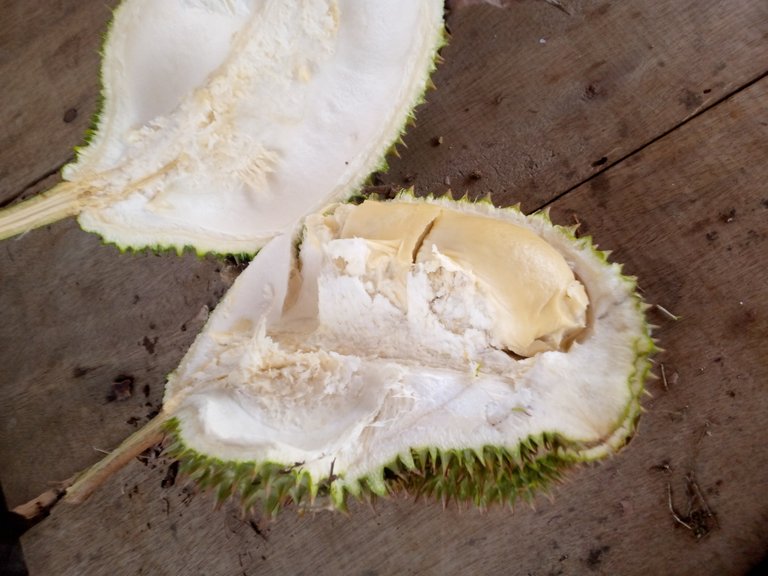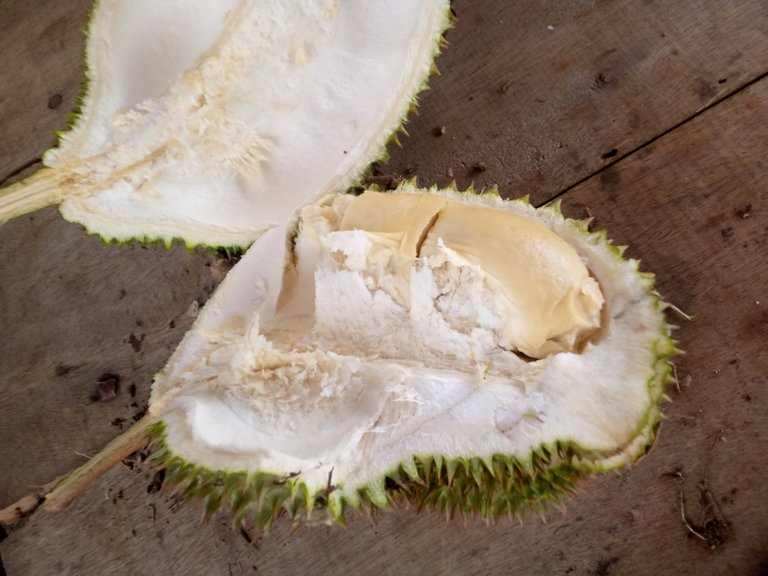 After the durian fruit was split, we saw that the contents were very good and thick and after we ate it it seemed very sweet and the three of us ate it but because the fruit was not much we were not satisfied with the durian fruit from it but after waiting for a while that day there was no durian fruit another fell so we had to be a little disappointed in waiting for the durian fruit to fall that day.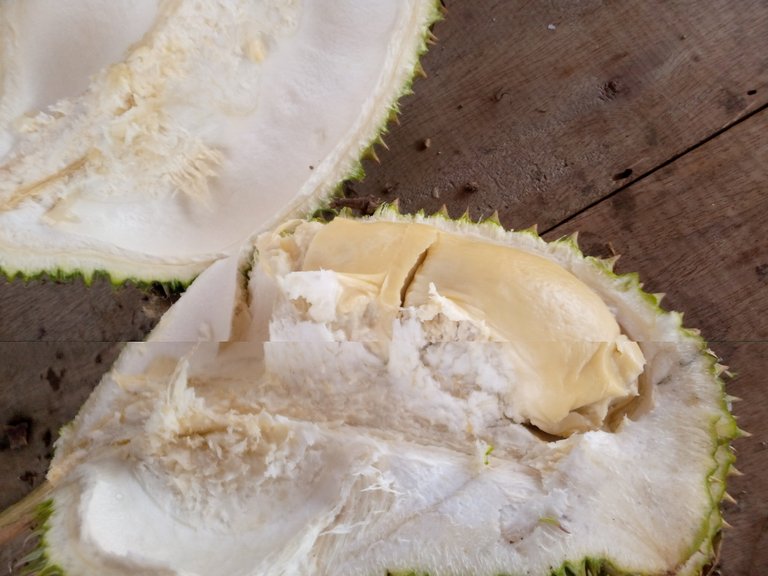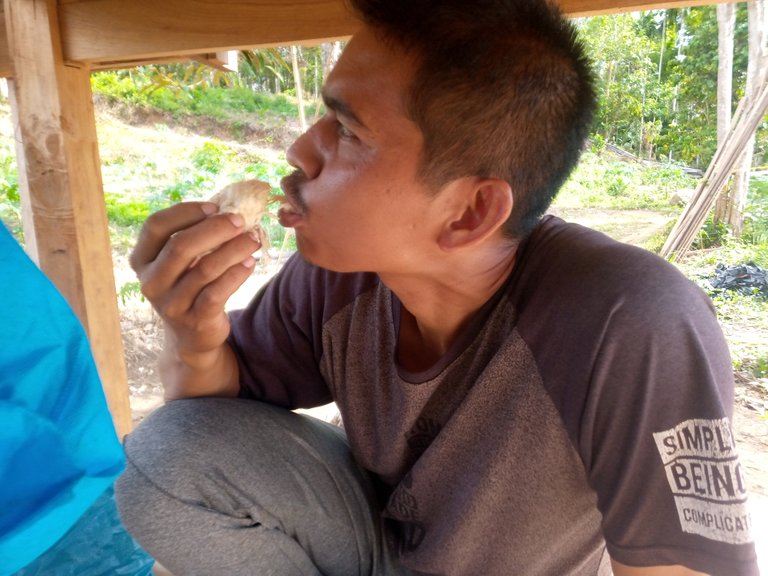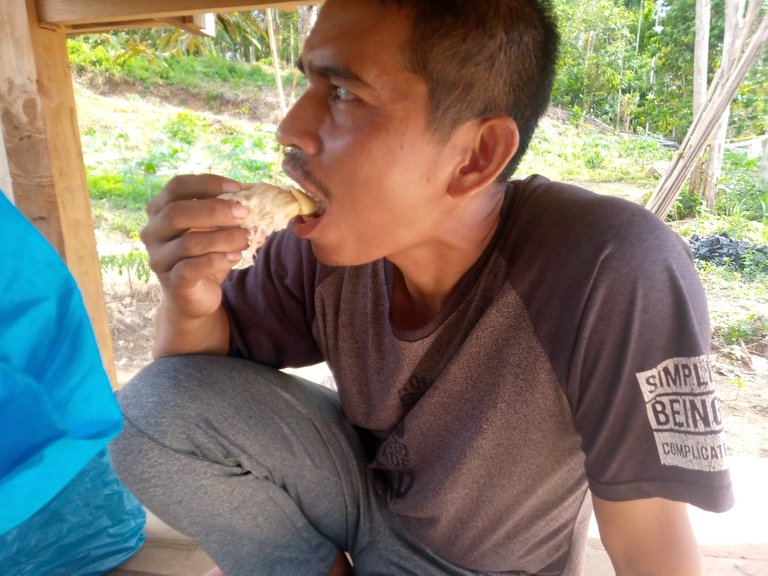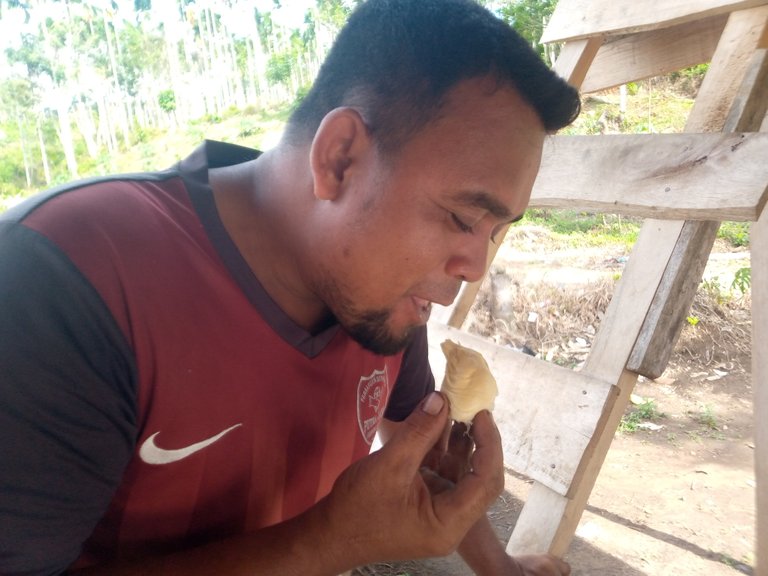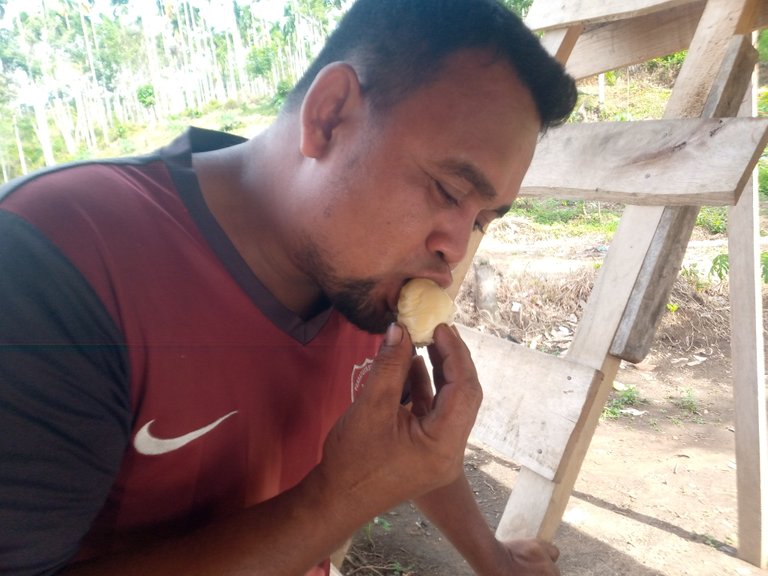 This is one of the very strange things in our village because in my village there are many durian gardens and people from the city come to our village to buy durian but when we arrived in our village this year there were not many durians and the price was expensive so people came to our village to buy durian was a little disappointed but they still bought it even though it was at a higher price because the durian in my village was affected by its sweet taste and thick fruit content.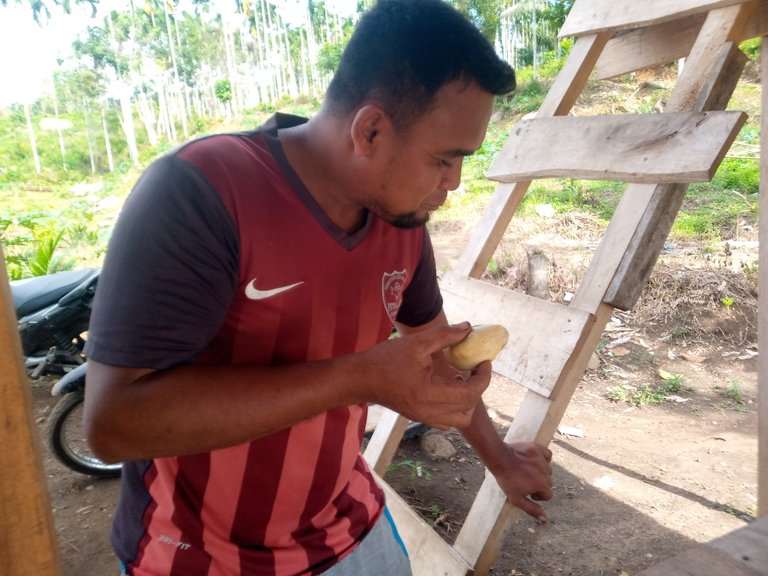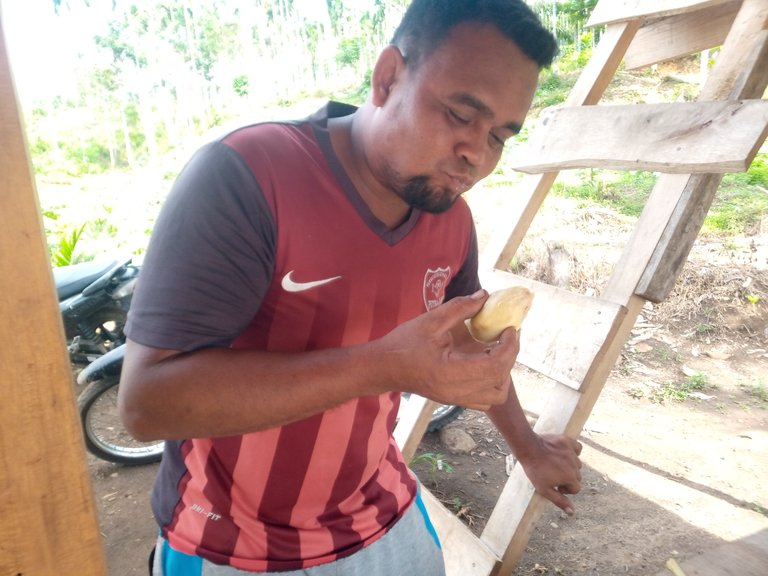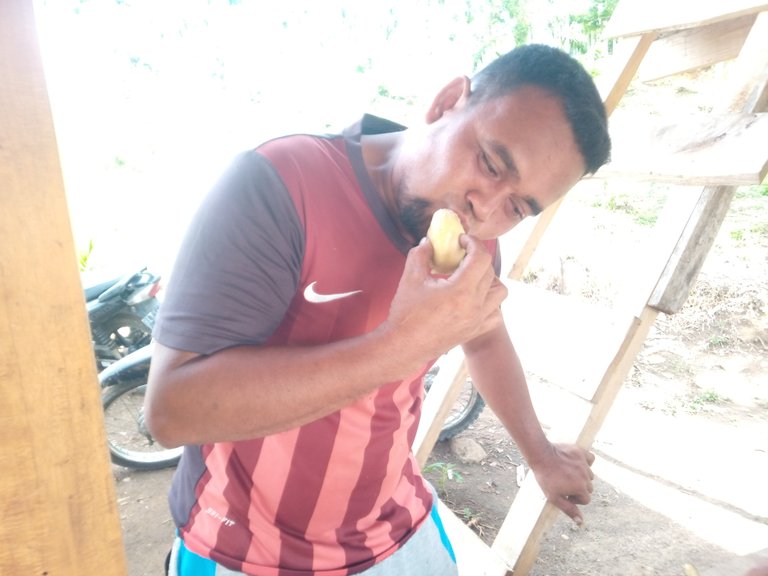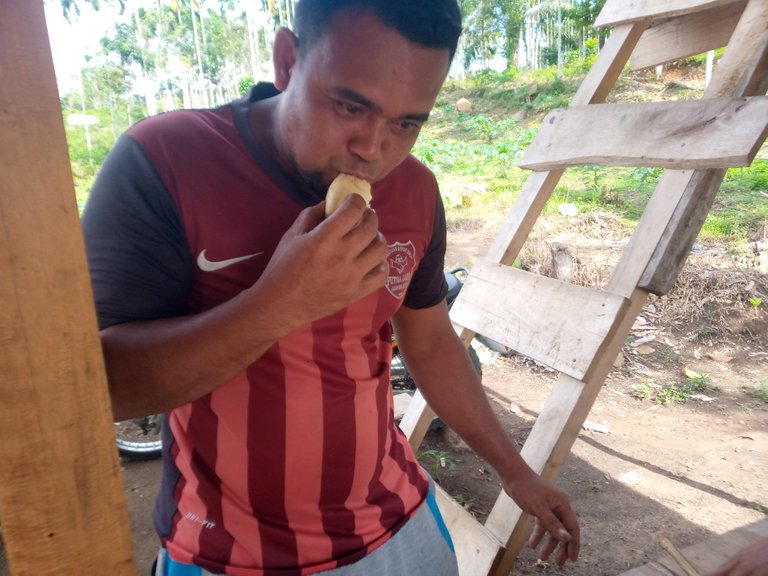 The one who was splitting the durian was one of our friends in the ASEAN HIVE community, namely @alvonsohiver, he was very excited that day he had split the durian and the three of us were happy because we found a cheerful fruit with a sweet taste and a very thick filling and we also didn't forget wanted to take a picture when he split durian and when we ate the durian fruit.

---
---