Giraffe Beetle Photography In Garden

---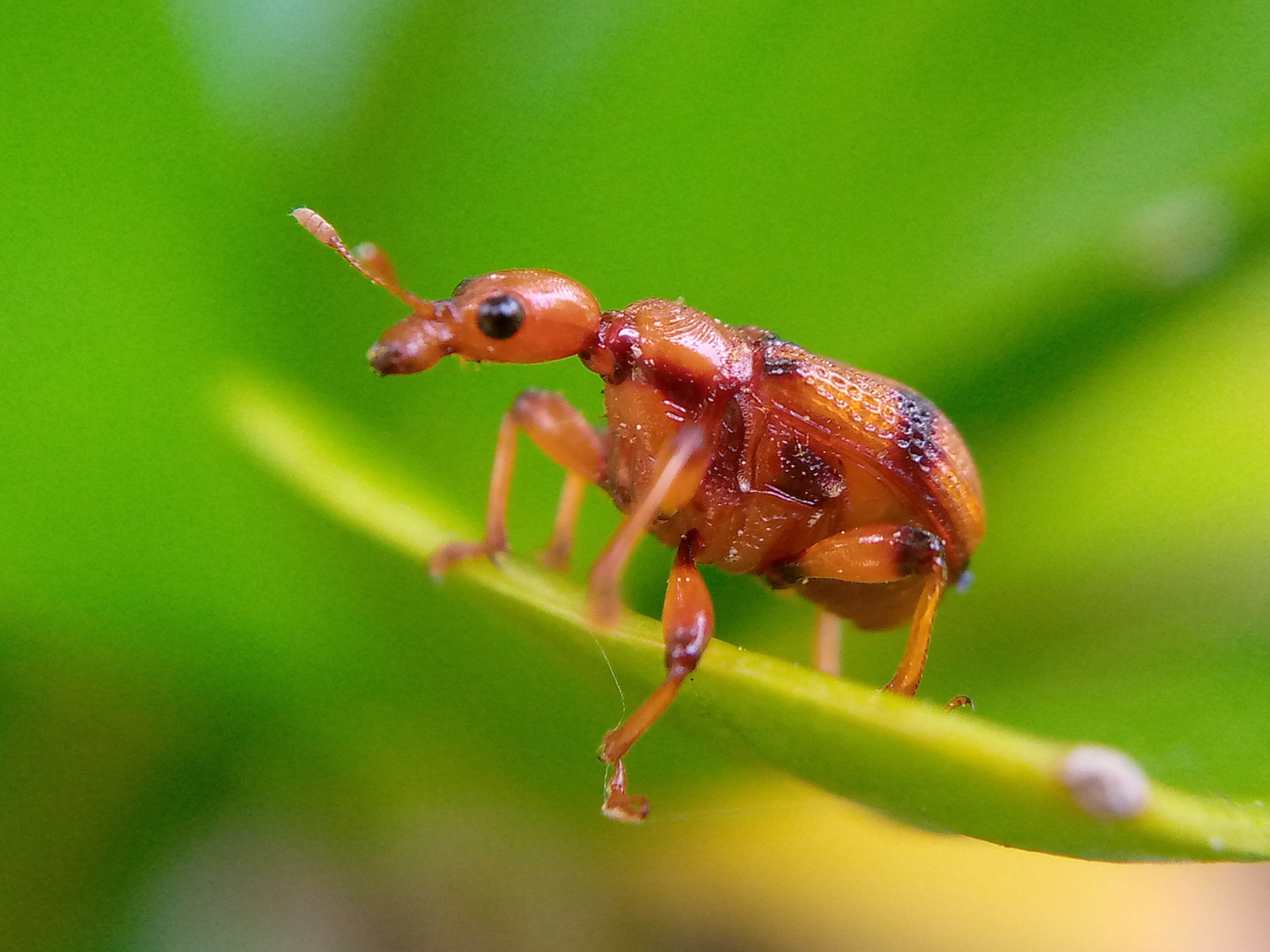 ---
In this post I will show you the giraffe beetle, what generator is called because this flower has a face like a giraffe, as seen in this photo it is red and has a long snout, found this beetle near my house when looking for a photo object, I saw there a small beetle that perched on a leaf, so I took some photos of the beetle, I don't know much about this flower, but it looks very beautiful and likes the beauty of the color, and also the shape, using a macro lens and also I use the camera The smartphone took several photos of this beetle.
---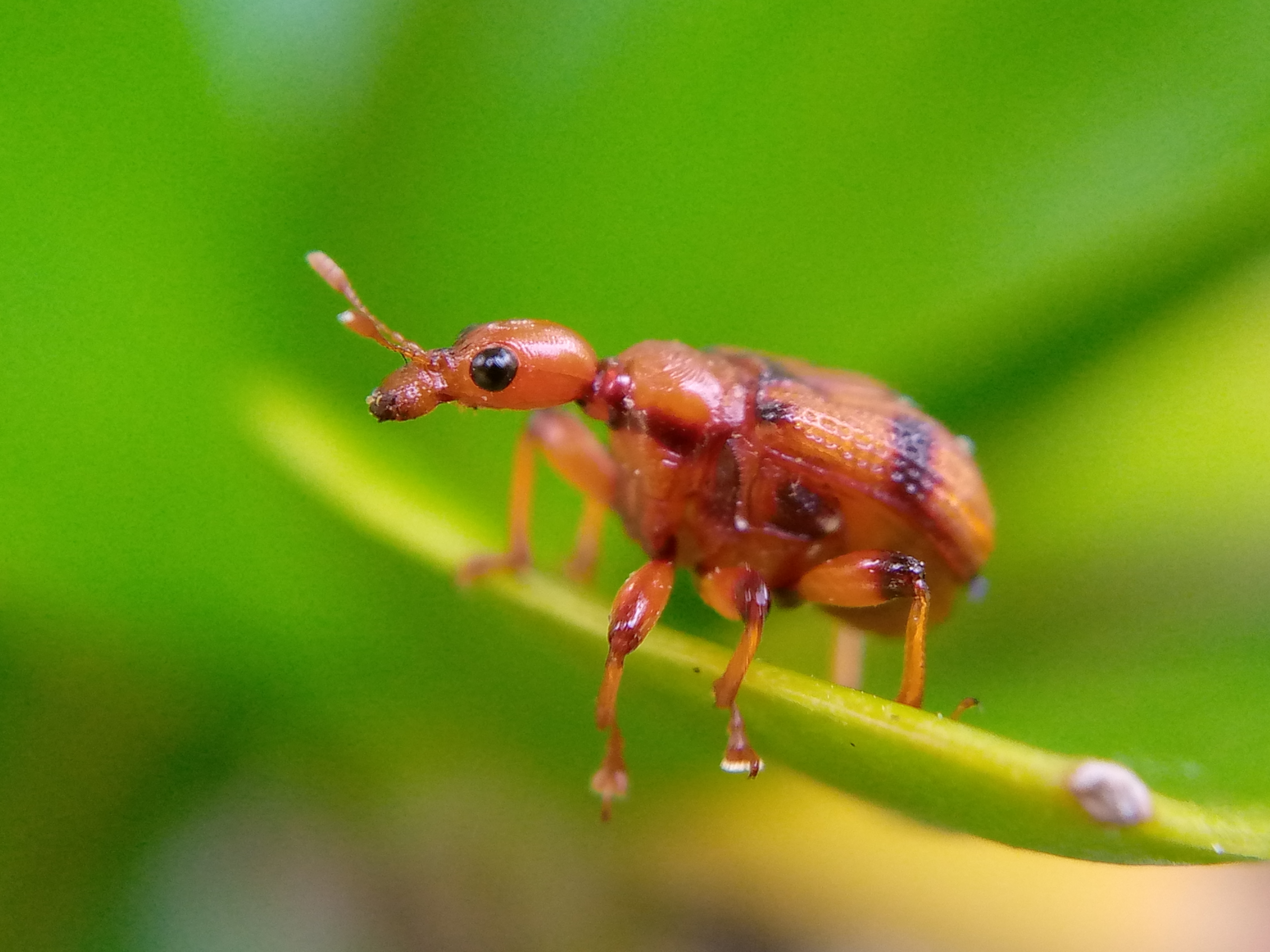 ---
When I wanted to take a picture of this flying beetle, it looked like it wanted to fly, so I quickly took my smartphone, installed a macro lens and took some photos, after that it flew far away, so the photos I took were not too many, only 5 sheets, the photos that I took I think that the original is good enough, because this beetle is rather rare and it's also wild, because if we get close it will fly away, and if we don't take pictures of it quickly, it won't be able to take pictures of this flower.
---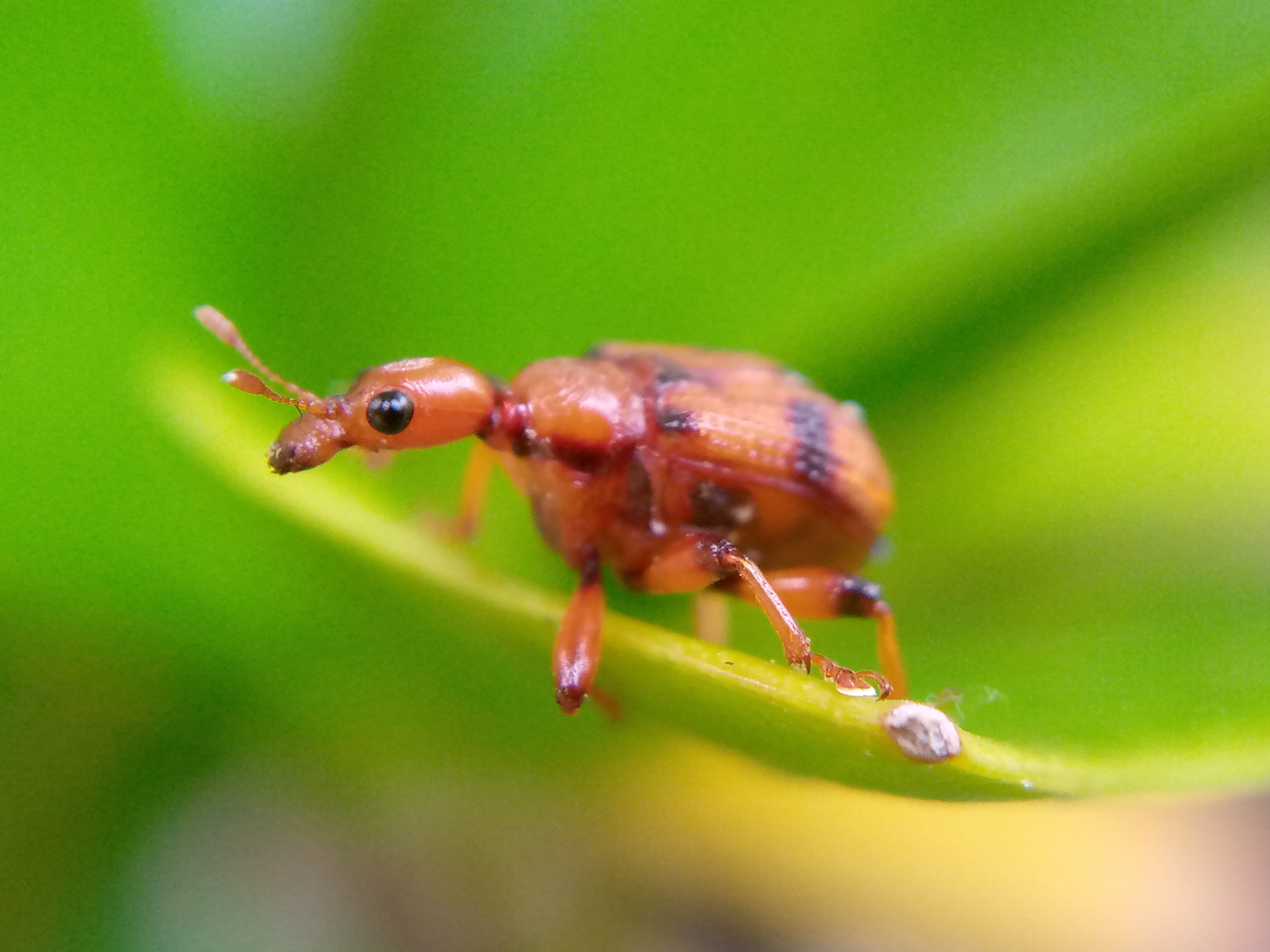 ---
I used to be the object of the photo with my friends, we looked around the community gardens where there were a lot of flowers, because the beetles really like flowers, so I went to the plantation area with lots of flowers, and saw a lot of flying insects, including this beetle. being perched on a leaf, I really like it, especially this flower, including we rarely find this beetle, maybe he will make a nest in trees or in wood, also his food means leaves or also wood that is hollowed out to be used as food.
---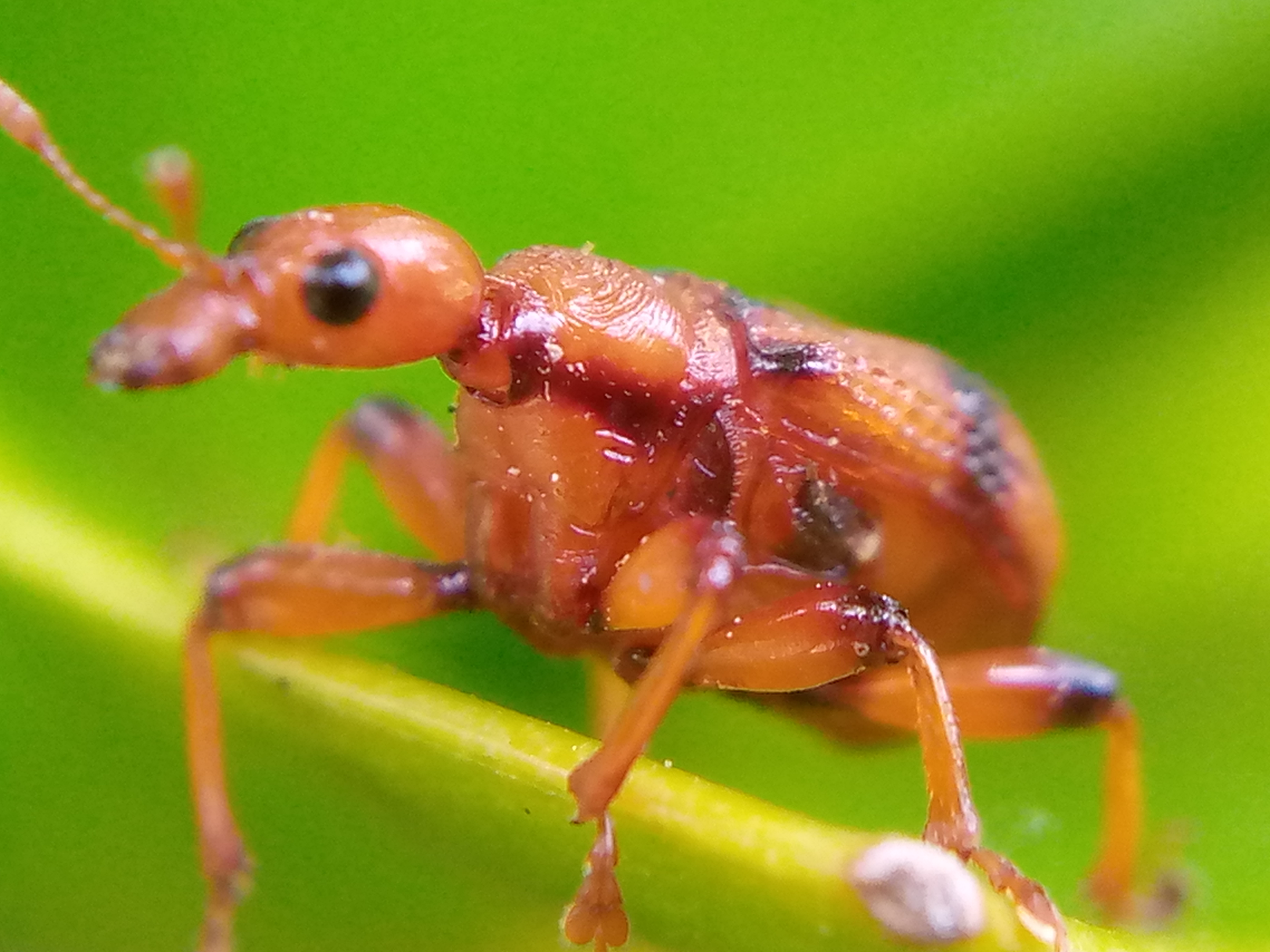 ---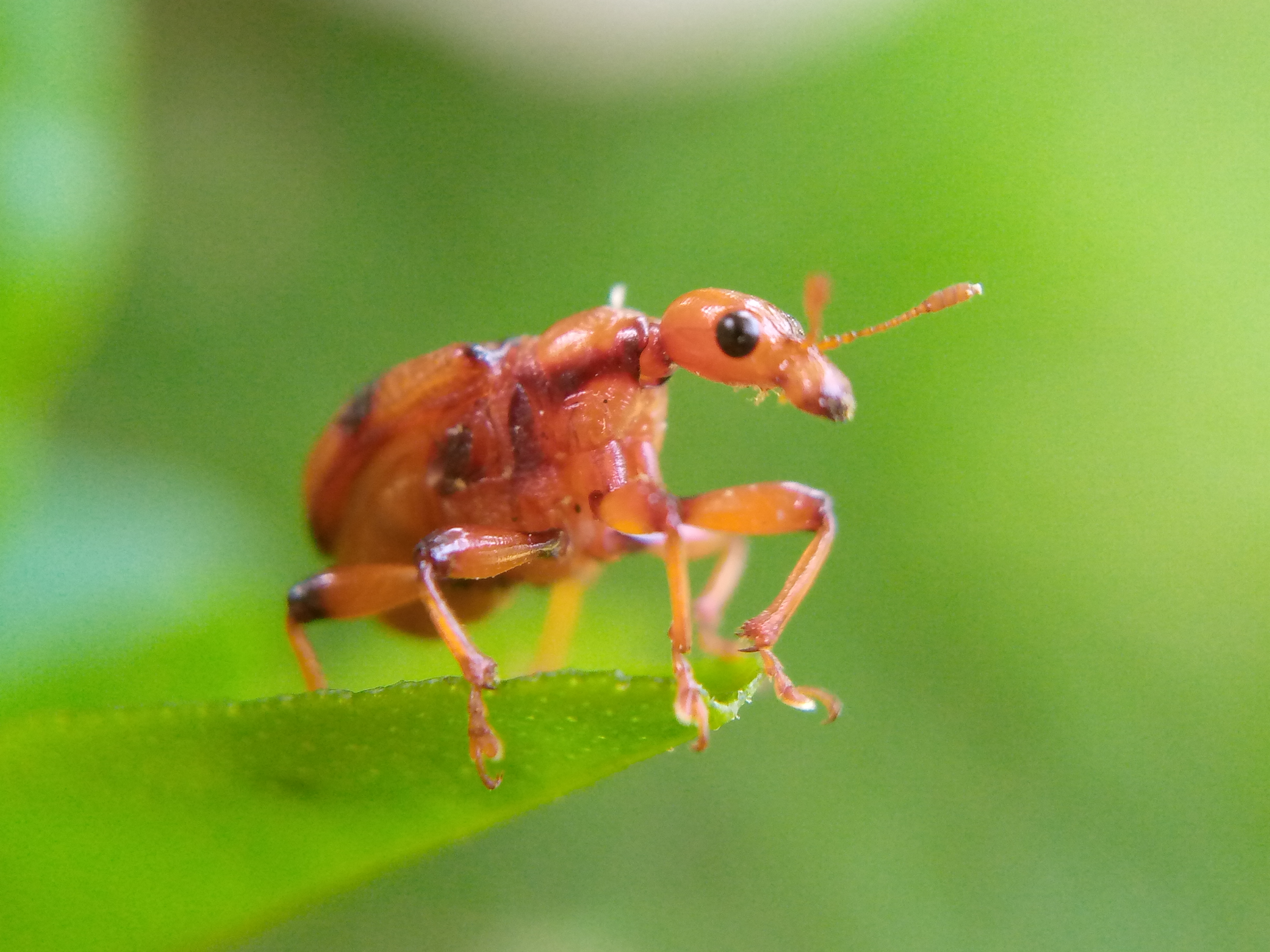 ---
That's my short review this time about the giraffe beetle, hopefully it's useful, thank you for your attention, see you in the next post.
Best regards from me @neoseven
---
---
| Camera used | Handphone |
| --- | --- |
| Photography | Giraffe Beetle |
| Location | Aceh - Indonesia |
| Photographer | @neoseven |
---
---
---
---