My Motorcycle Brake Problem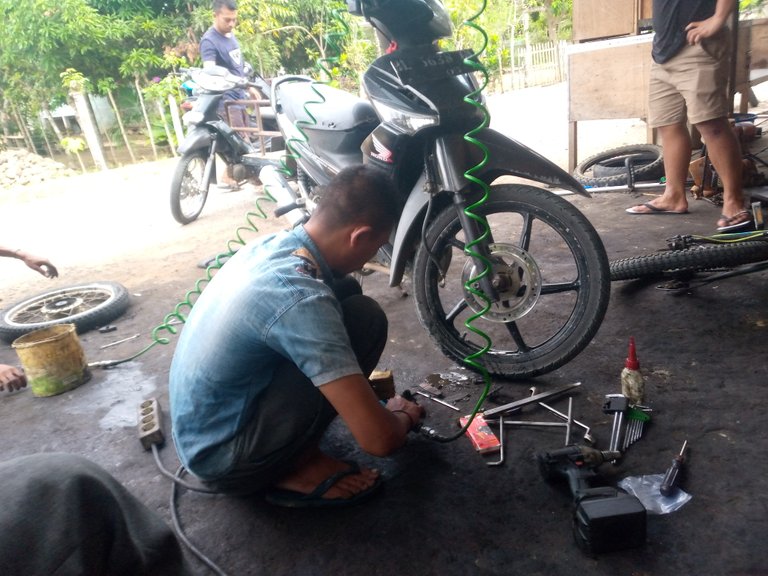 ---
A few days ago there was a problem with the brakes of my motorcycle so I needed to take it to a mechanic who was at a motorcycle repair shop in my village because after I rode a motorcycle a few days back I saw that the front braking of my motorcycle was not working so because the brakes were a one of the things that is very vital function on a motorcycle so I need to fix it as soon as possible.
On the sidelines of my work every day a motorbike is a very necessary thing and is one of the things or tools to support my work that really needs it so if there is a problem with the motorbike it will interfere with my work every day so I need to make sure the motorbike I work well so that there are no problems that can interfere with the function of the motorcycle.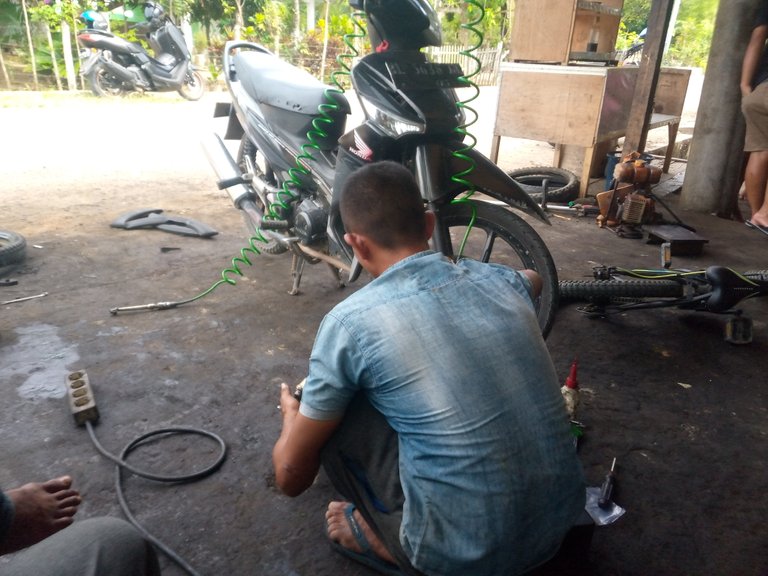 And after I arrived at the workshop located in the village, I could immediately tell the mechanic at the motorbike repair shop that my motorbike had a problem today so it was immediately resolved by opening the front brake of my motorbike on the sidelines of repairing the brakes. my motorcycle I waited and saw the work of the mechanic in repairing my motorcycle brakes.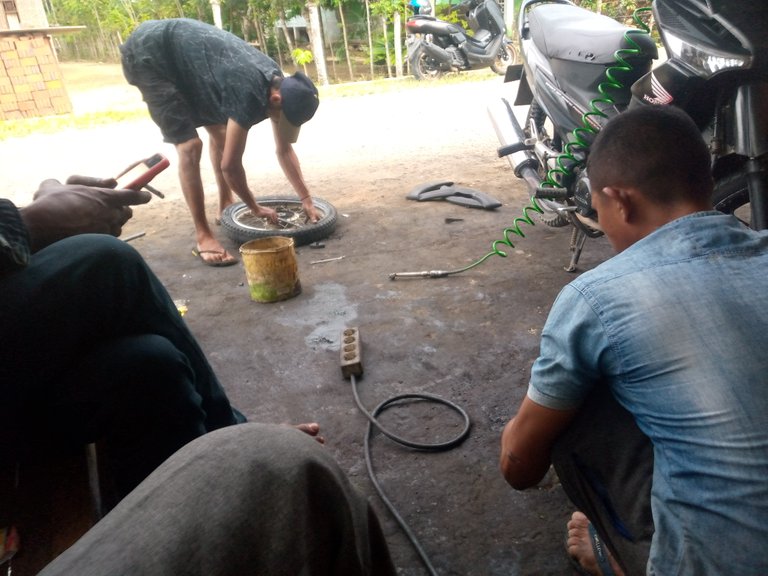 After that I saw that the brake pads of my motorcycle needed to be replaced in order to function properly so that day my motorcycle's brake fluid was also replaced so that it could function perfectly after waiting for a while I saw that my motorcycle was almost finished being repaired.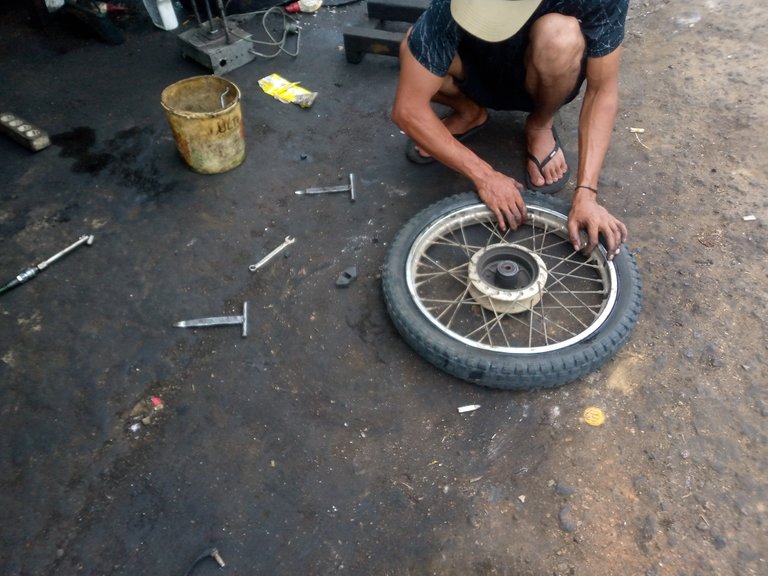 Also at the workshop I saw other mechanics repairing customer's motorcycle tires. And that day there were not too many people in the workshop so my motorcycle was handled quickly and I didn't have to wait long for my motorcycle to be repaired.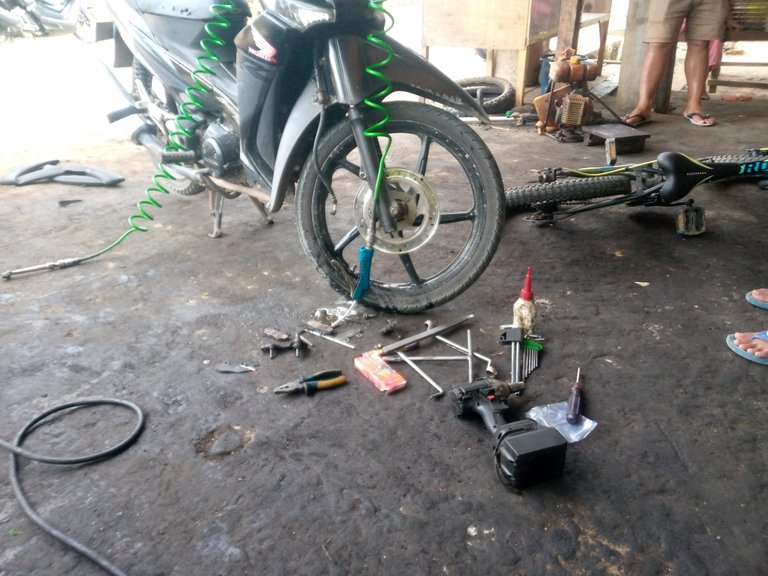 After everything was done I finally paid for the repairs and spare parts for my motorcycle and then I went home.

---
---