A Brownie and a Light Meal [En-Es]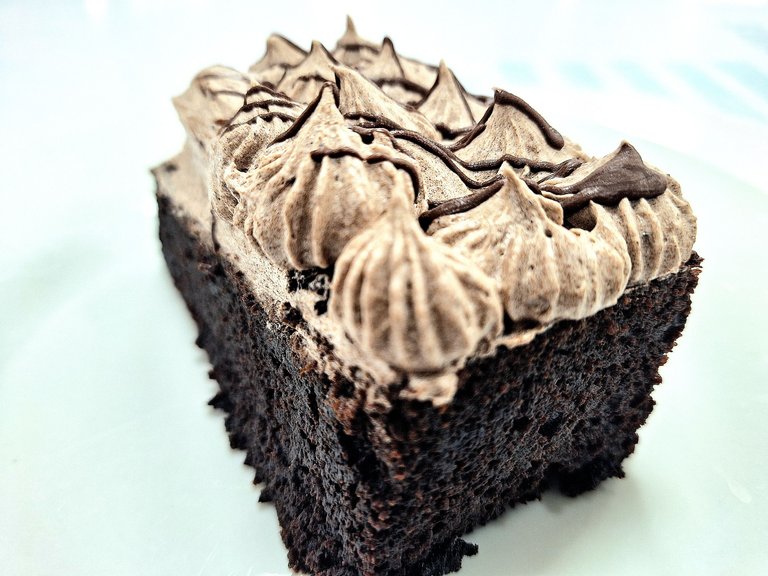 Written listening to the song: If You Are Not Here by Franco De Vita . Every experience teaches us to continue among joys, tides and learning.
Hello everyone, this is my first time posting on Foodies Bee Hive. It is a delightful and delightful pleasure to be with you here. Yesterday was an exciting and a bit hectic day where I managed to have a very late lunch. To be exact it was a little after 6:00 pm Venezuela time. I guess I shouldn't call this a lunch, more like a prelude to my dinner.
Don't get me wrong, I was at a Hive event in the city of Barquisimeto in the morning, and in the afternoon I had some work to do on my special degree work (undergraduate thesis) and also some work related matters. I managed to enjoy some delicious food at the Hiperlider chain in Venezuela. Coincidentally, this chain or multinational began to expand little by little in my country. Near where I live there is one of their large supermarkets with a session designed for food and dessert consumption.
In perspective I can say that the place is pleasant. What I mean: The decoration is adequate to enjoy or taste a light meal.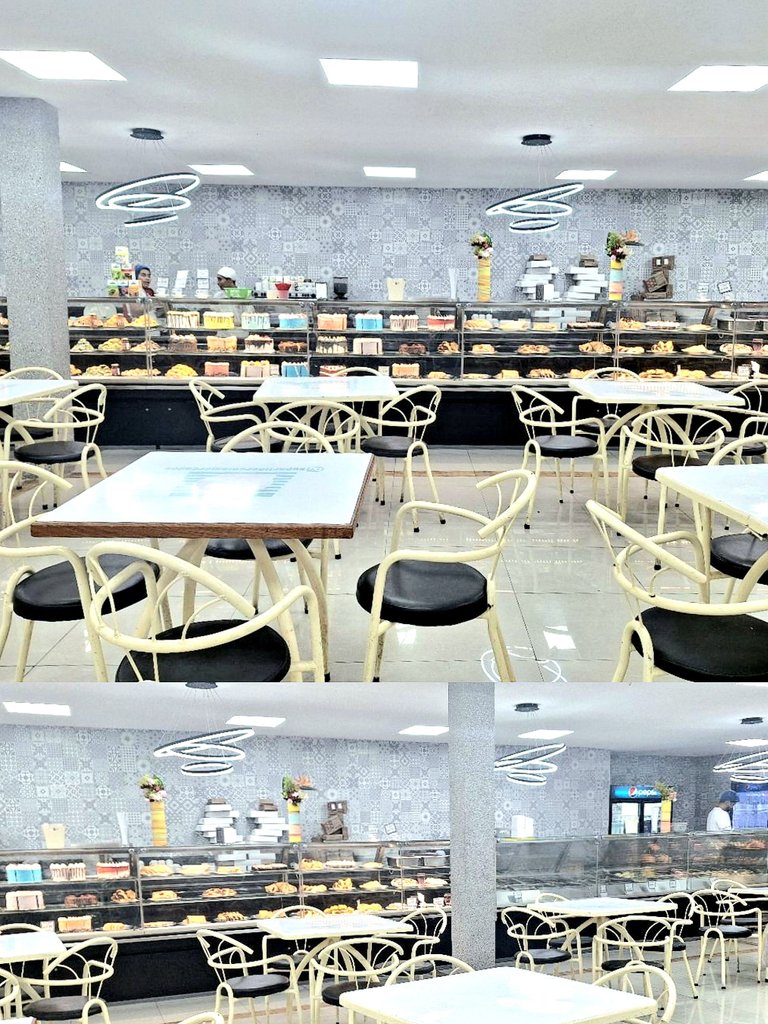 If you are in the city you can come and eat something here and enjoy it. One of the things that I did notice a little strange is that you must first cancel what you are going to consume and then pick it up.
Escrito escuchando la canción: Si Tú No Estás Aquí de Franco De Vita. Cada experiencia nos enseña a continuar entre alegrías, mareas y aprendizajes.

Hola a todos, es mi primera vez posteando en Foodies Bee Hive. Es un delicioso y encantador placer estar con ustedes acá. El día de ayer fue emocionante y un poquito agitado en el que logré almorzar muy tarde. Para ser exacto eran un poco más de las 6:00 pm hora Venezuela. Creo que a esto no le debería llamar un almuerzo, más bien sería como una antesala de mi cena.

No me malinterprete, estuve en un evento de Hive en la ciudad de Barquisimeto en la mañana, y en la tarde tuve ciertas actividades que efectuar sobre mi trabajo especial de grado (tesis de pregrado) y también algunos asuntos de mi empleo. Logré disfrutar algo de comida riquísima en la cadena de Hiperlider en Venezuela. Casualmente, esta cadena o multinacional comenzó a expandirse poco a poco en mi país. Cerca de donde vivo hay uno de sus grandes abastos con una sesión diseñada para el consumo de comida y postres.

En perspectiva puedo decir que el lugar es ameno. A qué me refiero: La decoración es adecuada para disfrutar o degustar una comida ligera.

Si estás en la ciudad puedes venir a comer algo acá y disfrutarlo. Una de las cosas que si noté un poco extrañas es que primero debes cancelar lo que vas a consumir y luego retirarlas.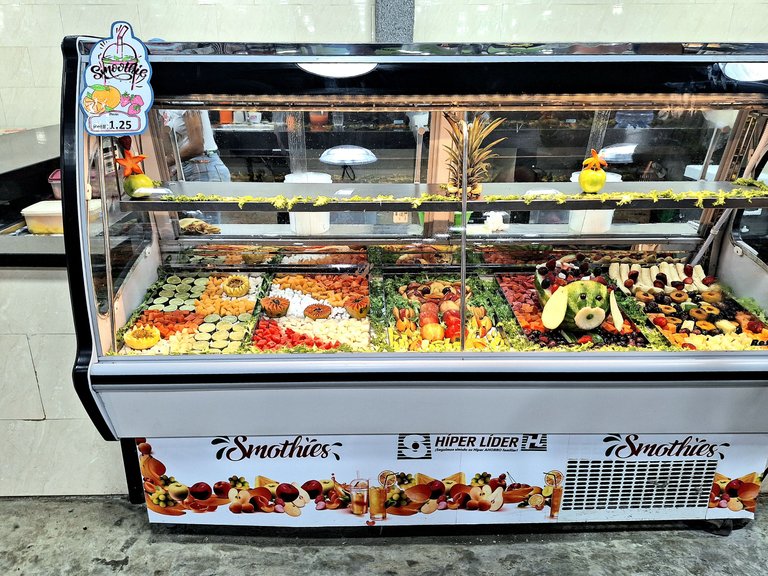 I wanted to eat something simple and soft to digest, it was very late and my lunch hour was out of control. Besides, I was physically and mentally exhausted. So I asked the cashier to recommend something light. Her response was lunch, I indicated that was not what I wanted. She continued with something that I found interesting, a sandwich with a smoothie.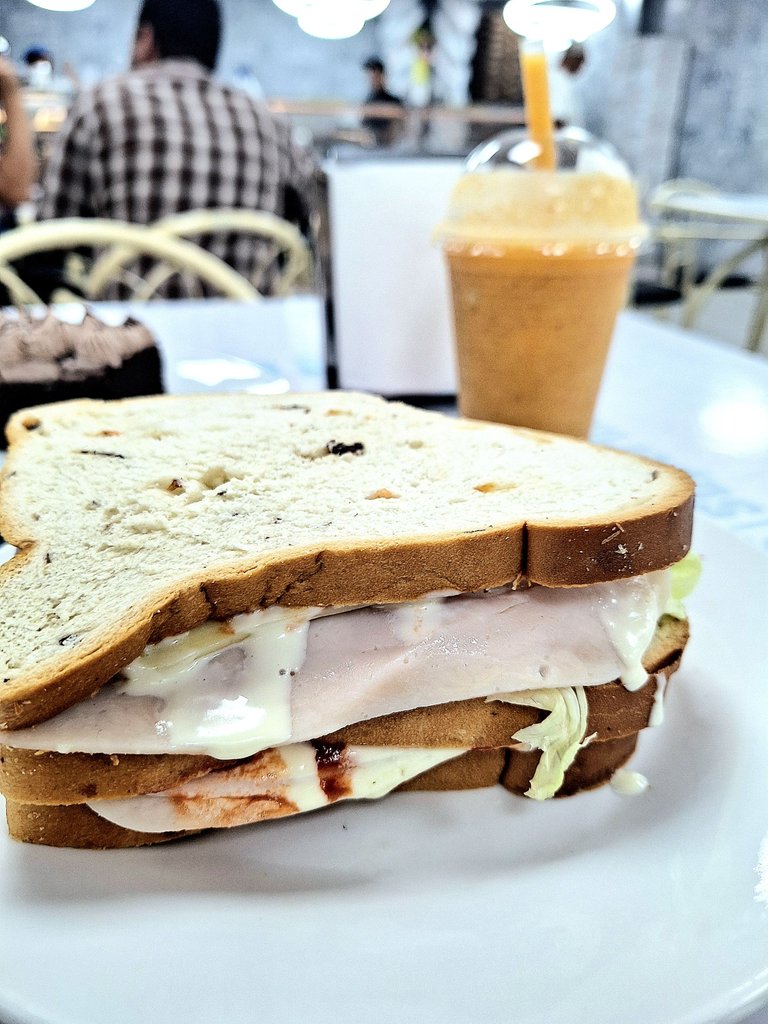 I liked his answer and found it interesting. You might say it was a little strange, a sandwich to replace my lunch, but my stomach wouldn't take anything super heavy. At the time of cancellation I also ordered a profiterol candy or rather a Venezuelan style brownie. The bill only came to 5 US dollars which I paid at the exchange rate of my country's legal tender, I thought I would spend a little more.
After canceling everything I went to each of the relevant places to pick up what I was supposed to get. First I ordered the smoothie.
Here I was undecided about the flavors, since there had to be two. At first I wanted a lemon with passion fruit or parchita as it is known here, but there was no lemon. I opted for a combination of peach and apple. The process of delivering the preparation took about 5 minutes.
After I had my smoothie ready, I went to order my sandwich and brownie. The girl, in a very cordial way, checked the bill and sent the Sandwich to be prepared. I waited about 10 minutes for it.
Quería comer algo sencillo y suave de digerir, era muy tarde y mi hora de almuerzo estaba descontrolada. Además, estaba agotado física y mentalmente. Así que le pedí a la cajera que me recomendará algo liviano. Su respuesta fue un almuerzo, yo le indiqué que no era lo que quería. Prosiguió con algo que me pareció interesante, un sandwich acompañado con un smoothie.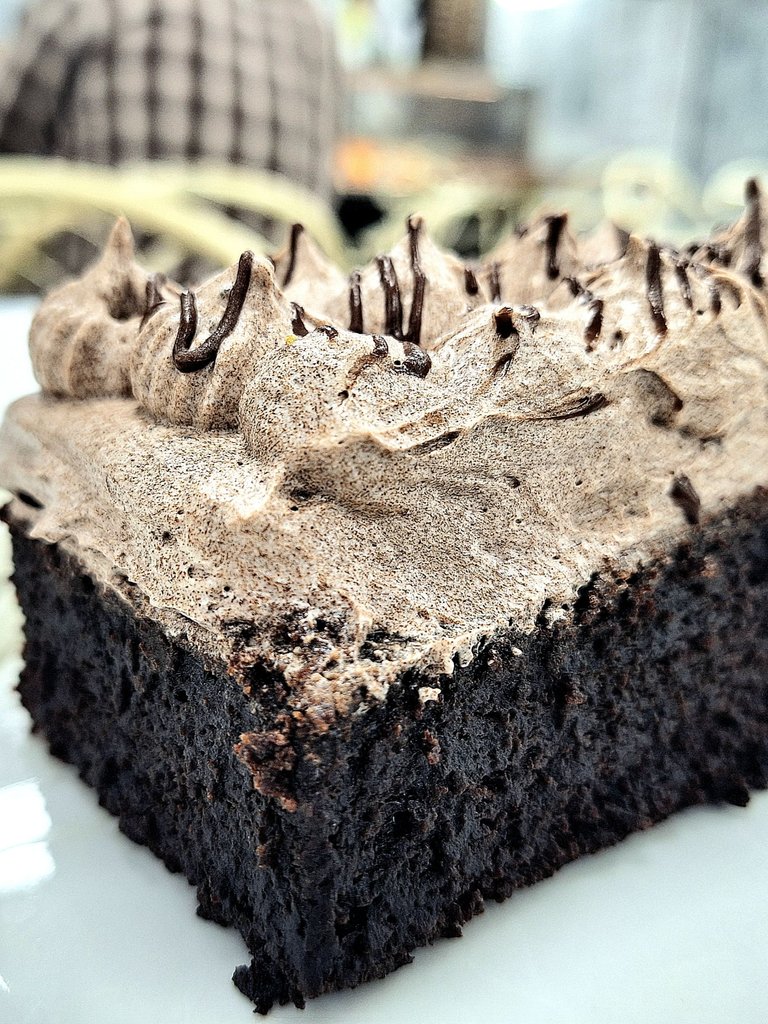 Su respuesta me gustó y lo veía interesante. Ustedes dirán que es algo un poco extraño, un sandwich para suplantar mi almuerzo, pero mi estómago no soportaría nada superpesado. Al momento de cancelar también pedí un dulce de profiterol o mejor dicho un brownie al estilo venezolano. La cuenta solamente dio 5 dólares estadounidenses que pagué al cambio de la moneda de curso legal de mi país, pensé que gastaría un poco más.

Luego de cancelar todo fui a cada uno de los lugares pertinentes a retirar lo que me debían entregar. Primero pedí el smoothie.

Acá estaba indeciso con los sabores; ya que debían ser dos. Al principio quería uno de limón con maracuyá o parchita como se le conoce acá, pero no había limón. Opté por una combinación entre durazno y manzana. El proceso de la entrega de la preparación fue de unos 5 minutos.

Luego de tener mi smoothie listo, fui a pedir mi Sandwich y brownie. La chica de una manera muy cordial, revisó la factura y mandó a preparar el Sandwich. Esperé aproximadamente unos 10 minutos por este.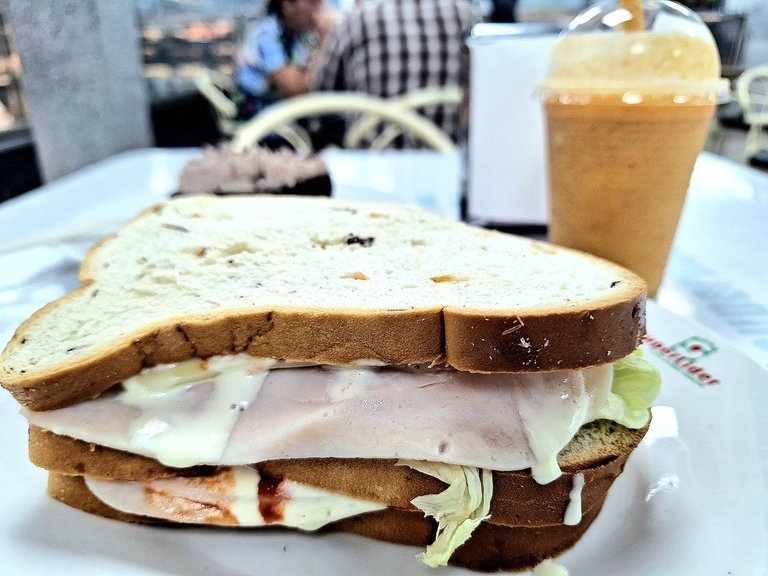 When everything was ready, I simply preferred to enjoy the food, and enjoy the space. The sandwich was really good, but the bread was a bit soft and as it was very large it was a bit hard to eat. I think it would have been better to ask for it to be cut in two or three pieces to be able to enjoy it better. Something very important is that it had a lot of turkey ham and mozzarella cheese. The bread, despite being very soft, had something that I couldn't figure out exactly what it was, but it tasted very good (I didn't have time to ask).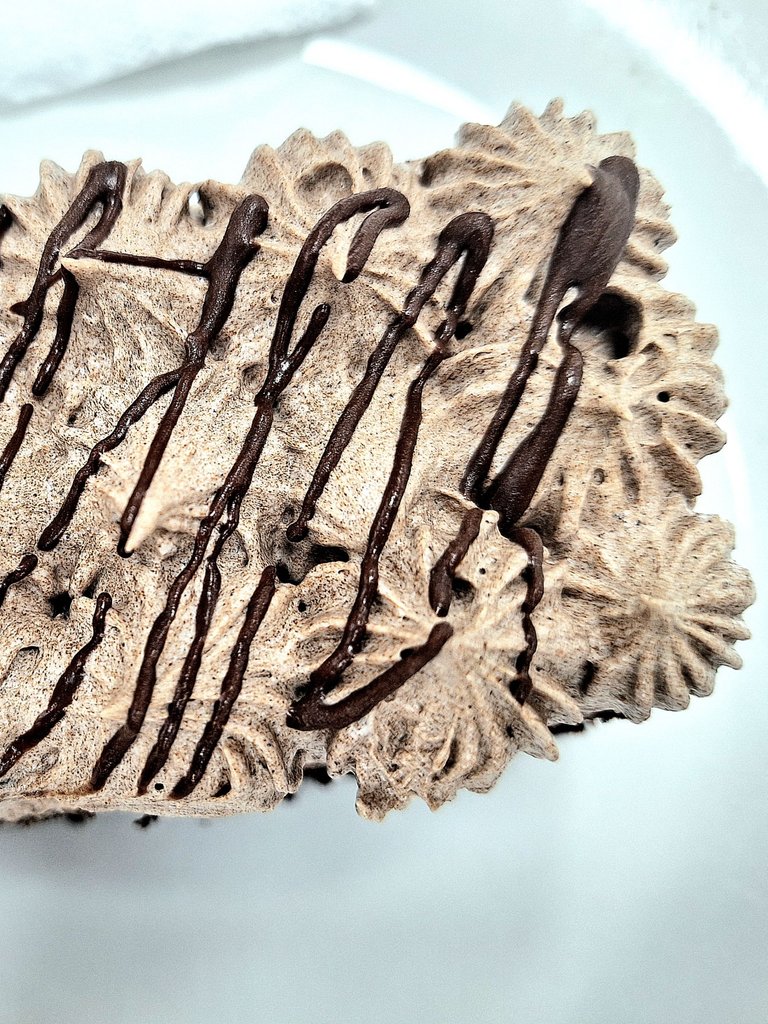 As for the smoothie, it was a delight, but unfortunately at that moment I could not consume it completely. I chose to eat all of my brownie first; as I am a lover of this type of dessert. At first I thought about ordering it to go, but I couldn't resist the urge to try it because I love chocolate.
It's true, it had a lot of chocolate, many people don't like it this way. It was like a diamond jewel with unpolished gold. I didn't like the cream, it was a bit cloying, but I still ate it. The brownie was good, but it didn't have a balance with the flavors. I felt the freshness in it powerfully, however, the balance I am talking about is very important.
At this point I didn't manage to drink all my smoothie so I simply decided to take it with me to continue with my day of activities and close the day with a different dynamic.
If you are in Venezuela, and you see a Hiperlider in any city, it would be great if you enjoy some of their meals or desserts and tell us what you thought. Besides the price is comfortable, very modest and good when you want to eat something simple.
Cuando todo estaba listo, simplemente preferí deleitar la comida, y disfrutar del espacio. El sandwich estaba realmente bueno, pero el pan era algo suave y como era muy grande costaba un poco comerlo. Creo que lo mejor hubiera sido pedir que lo cortaran en dos o tres partes para poder disfrutarlo mejor. Algo muy importante es que tenía mucho jamón de pavo y queso mozzarella. El pan, a pesar de ser muy suave, poseía algo que no pude deducir exactamente que era, pero su sabor era muy bueno (no me dio tiempo de preguntar).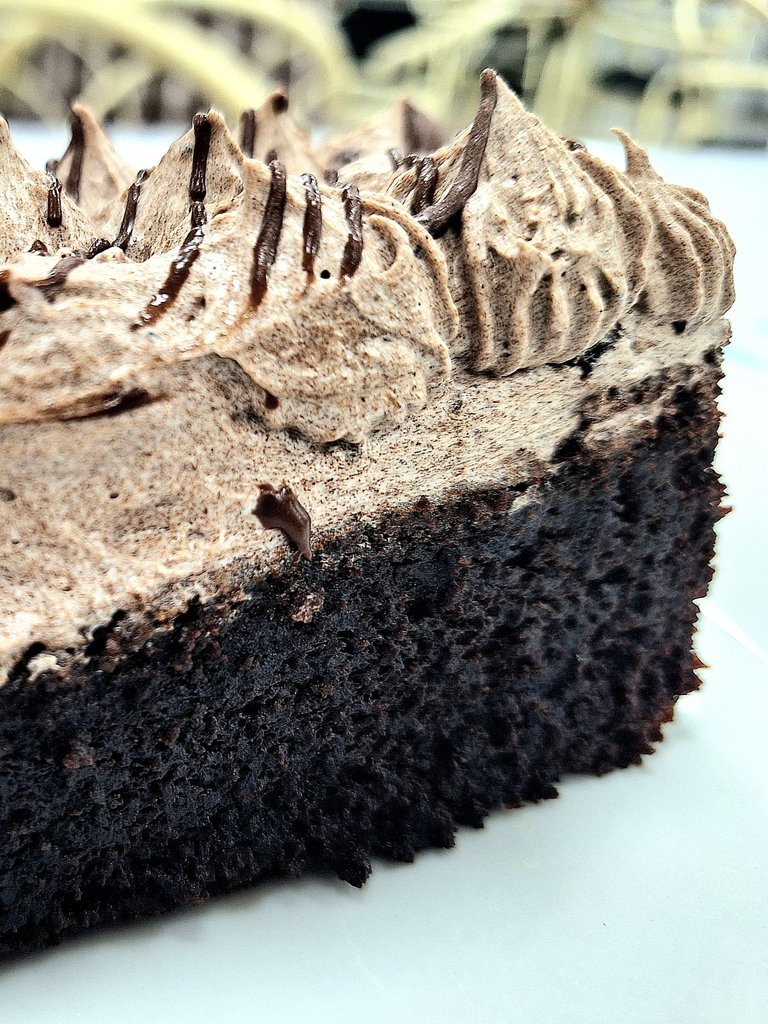 En cuanto al smoothie fue una delicia, pero lamentablemente en ese instante no pude consumirlo por completo. Elegí comerme primero todo mi brownie; ya que soy un amante de este tipo de postres. Al principio pensé en pedirlo para llevar, pero no me aguanté las ganas de probarlo debido a que amo el chocolate.

Es cierto, tenía mucho chocolate, a muchas personas no le gusta de este modo. Era como una joya de diamantes con oro no pulida. La crema no me gustó, estaba un poco empalagosa, pero igual me lo comí. El brownie estaba bueno, pero no tenía un equilibrio con los sabores. Sentí la frescura en él poderosamente, sin embargo, el equilibrio del que hablo es muy importante.

En este punto no logré tomarme todo mi smoothie así que simplemente decidí llevármelo para seguir con mi jornada de actividades y cerrar con una dinámica distinta el día.

Si estás en Venezuela, y vez un Hiperlider en alguna ciudad, sería genial que disfrutes alguna de sus comidas o postres y nos cuentes que te pareció. Además de que el precio es cómodo, muy modesto y bueno cuando deseas comer algo sencillo.
Images | Imágenes: Samsung A54. Translation | Traducción : DeepL.

---
---