Amorphous Heart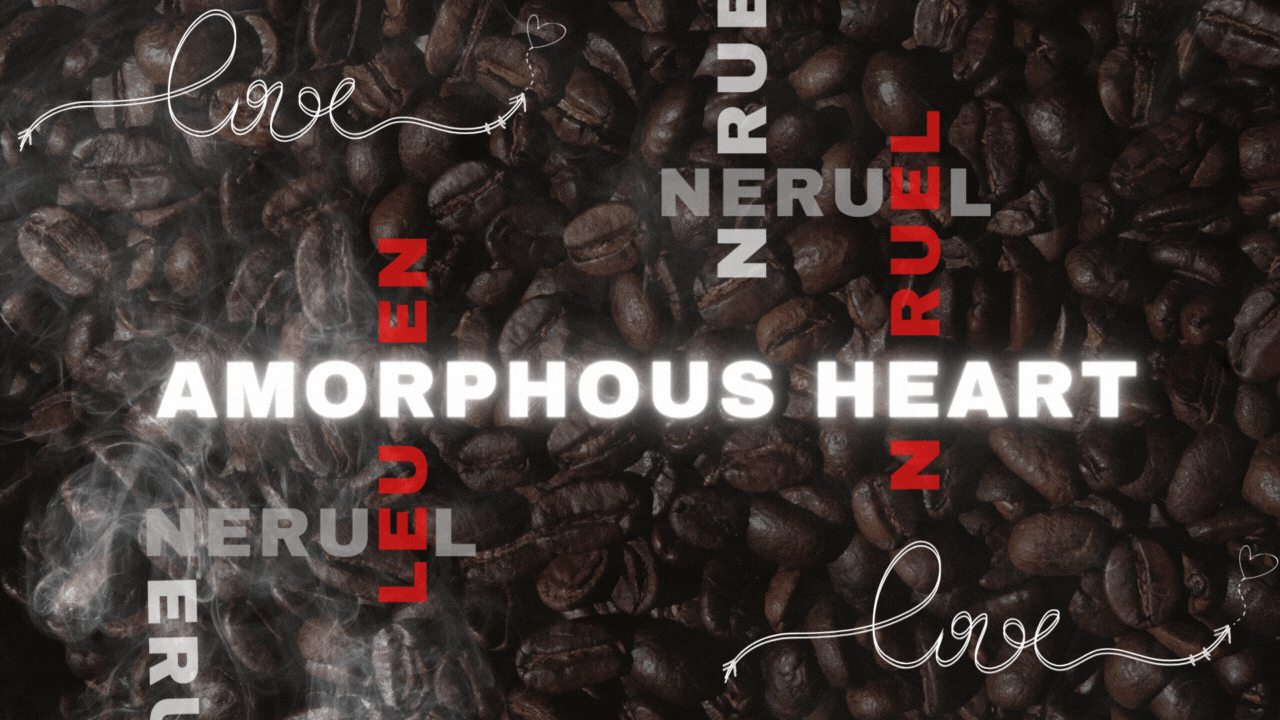 Written listening to the song: Say Something by A Great Big World and Christina Aguilera. There is something for me to celebrate, but it all looks like a red petal of one that makes you want to fill the room with a deep touch of love.
They say I must prepare a party, one where I have to get out of bed and go beyond this silent space that surrounds and eats away at passion. Her smile became that medicine that can quench this human desire I have. "How many invitations have I sent out?" as many as you can imagine. Politicians, businessmen, family and friends; but the truth, the only thundering truth is that I wish she would come to become my protagonist.
I walked taking one step at a time, and the aroma of coffee embedded itself throughout the room. "Ironic?" None of this is caustic, simply in the morning I took with my hands each of the caffe beans that would serve for the celebration in a couple of hours. Everything is ready, what else can I do? There seems to be a deadly heaviness, but the reality, is that she has not answered what I so long for.
It's already 8:00 at night, everything is tasteless, it's like I'm eating something without any flavor. Ironically, something came to my mind, that moment when she wiped the foam from my lips from the coffee I had drunk.
The door to the party room opened, the blue-hued lights beaming with the decoration of floating jars filled with those same coffee beans I touched a couple of hours earlier. The reason for this, is that there was so much that reminds me of her, she who is the reason for everything.
Yes, there is something to celebrate!
People are seated at each of their tables and they look at me in depth. From afar you can see that all they can talk about is this, this thing that seems to be unforgettable as if the scene they are watching is a work of art. They say, rose petals fall when love is truly felt.
"Where are you?"
A phrase came out of my mouth: "Looks like he's not here yet."
The laughter of the celebration seemed like a painting, one of those that have a multiplicity of colors that envelop and make everything hegemonic. A piano is in the middle of this place, "do you know who would play a new song?": me.
I have no devotion to anything, it's just that nothingness is something you can't touch with your hands, you can't make it yours in bed, let alone kiss it. I sat on the bench and placed my hands on the piano keys, and played with my soul.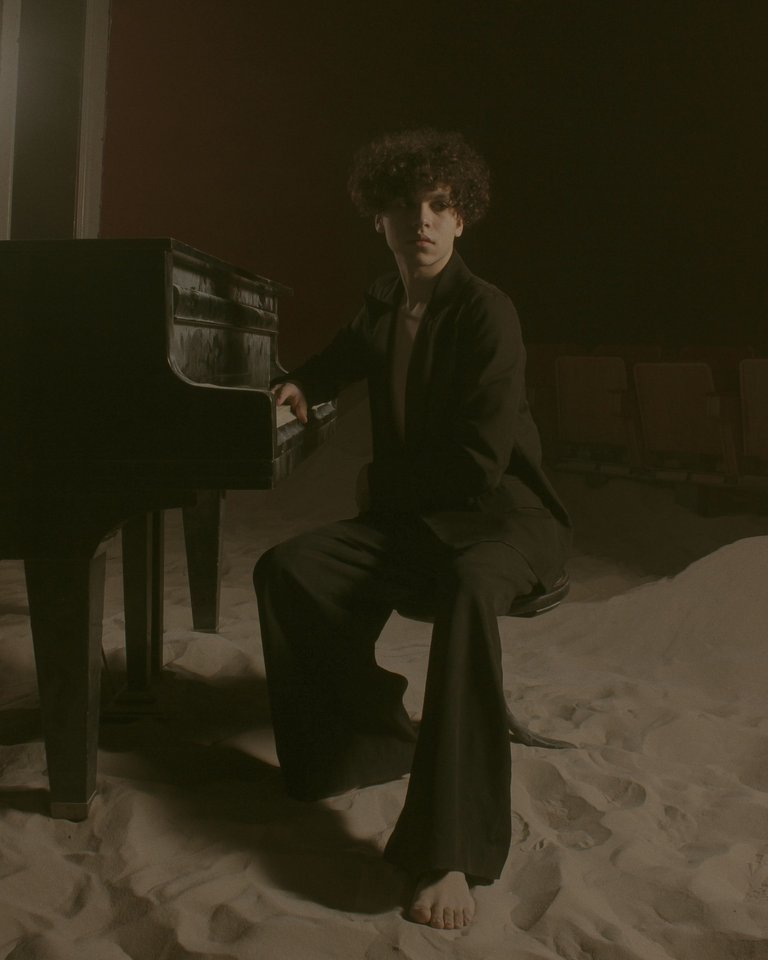 The lights went out, again the applause resounded and also the murmurs at each table with the guests were of how beautiful the melody was heard, but that score I played was the one she wrote for me to overflow my passion for music.
There is a quiet, romantic, trembling mix of emotions. Nothing, nothing, can go beyond what we think. The lights were still off, the truth is that a lamp focused as if playing the piano. A tear came out of one of my eyes, I remembered when I accompanied her on what I thought was our first date and also that instant where I mistakenly joined my desires by intertwining our lips.
The aroma was felt and intermingled with the melody that I played as she said she expected me to: with a lot of soul. The piece has finished, my fingers stopped for an instant and my sight was focused on the piano keys, I raised my face and there was Lucie sitting looking at me with a calmness that emanated at the same time a happiness.
I thought she would not come, like a madman I ignored for a long time this pure feeling that I felt for her and that gave me peace. One that can't be bought, that no one could grant me, let alone supplant.
It's her, her after all!
I felt time freeze and our gazes connected, Lucie was my everything. "Do you know why I chose coffee?" She, and I always loved it, it made us laugh, but the best part is that the best times we spent together were next to a cup of it that we drank every day at work.
"Birthday?" Maybe this was mine, but the reality is that I had something hidden in my pocket, something I bought a long time ago and was afraid to give away. Apparently, the time had come when I was supposed to give it away.
Once again, it was only our moment, where the looks, the celebrations and the words of others didn't matter. Only the real thing, it was her, she who meant everything to me. The answer came out of her mouth in a silent way and after that what should have always been together, was mixed. I kissed her in desperation because Lucie is my one true love.
Everyone was watching.
Carefully I asked her, "Will you marry me?"
Again, it was just our moment where looks, celebrations and other people's words didn't matter. Only the real thing was her, she who meant everything to me. The answer came out of her mouth in a silent way and after that what should have always been together, blended together. I kissed her in desperation because Lucie is my one true love.
Adrien
confession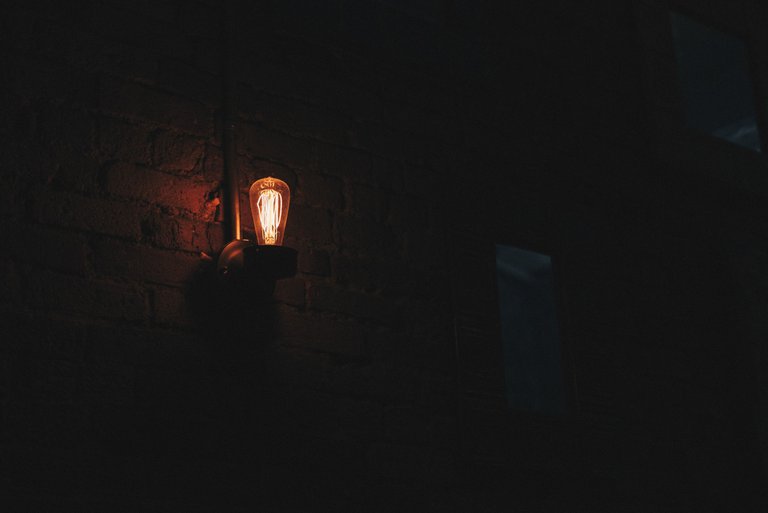 Sources: Jocelyn Morales | Unsplash | Daniil Onischenko| Unsplash |Ethan Hoover | Unsplash.
Design made in Canva: Link.

---
---