Letting You Go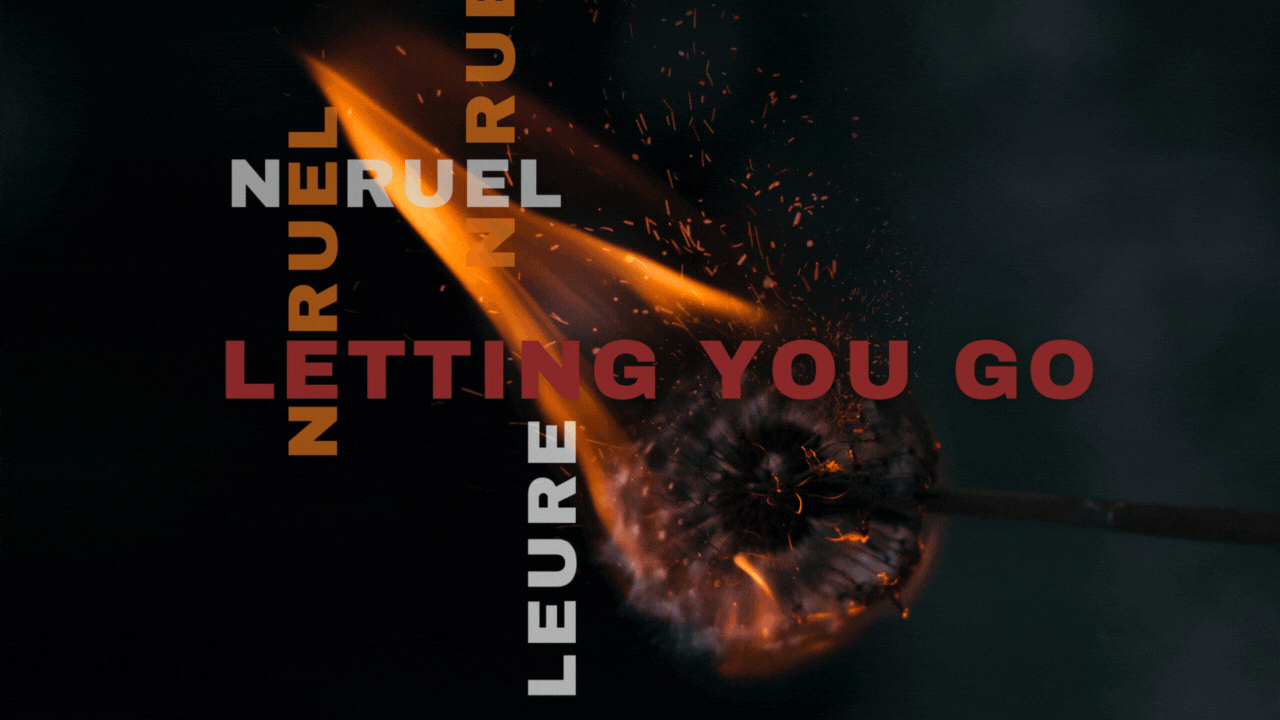 Written listening to the song: Everything's Not Lost by Coldplay. This feeling is like a pang, it's a longing and also a piece of that time that I have to keep.
I
Decision


It is the ninth of January 2023, what a fool, how inexperienced and simple I was. I have to watch from the window as the memory of what we were, what we felt, what touched my soul, each one of those kisses with her that I made mine every morning is extinguished, everything is gone.
"Fuck! Why the fuck are you running away?" It hurts, hurts and hurts again and again. "Isn't screaming enough in this new opportunity?" It was only my turn to run like a coward who can't face you, and see you, beyond the pure or very truth of my being.
See me here just capturing a bit of what I'm feeling, in the midst of a move that happened and that's what triggered this emotional abomination. Yes, this shit that tears me apart, who the fuck is to blame this time? Fuck, maybe it's this decision!
Why did I have to leave? Silly, I followed her words in the middle of a deep emptiness, because she wanted to break up, am I the only one to blame for this? Memories come and go, the snow was falling at that instant, and we were humming on the ground: her smile was so beautiful, to such an extent, to the point of blushing me completely. I don't know, I don't understand the reason for this vagueness and for moving so far away.
She is my being, she is my story and she is this illusive love.
II
Nostalgia


They say men don't cry, well, I'm crying for her. The pain is so strong, the cup of coffee in my hands as I put it in my mouth and drink it, it feels so bitter. You can't go to the past, you can't undo what's not done, and even less can you make yours that which is not part of you: Nostalgia.
My hands simply tremble at the memory of her. The coffee cup has fallen, it is broken into a thousand pieces, and the coffee that was bitter, now scattered on the floor as if it had no value, as well as this pungent feeling that a strange man feels.
"Frustration?" Maybe at this instant of time I feel so weak, I can't go beyond the expectations of my present. I'm in Florida, I've already achieved what everyone wanted, a good job, a modest job and desirable stability, but she's gone.
"This move to a different city is to forget her!" This silent and empty place is to let her go completely without any remorse, will I be able to make it, will someone help me erase what I feel? How weak I am, how strange love is and how sensitive this prickly thing in my inner being is.
"We must finish," these were his words without any meaning and they still feel so resonant throughout the place. My mind echoes that word as my throat goes dry and I remember that I couldn't object.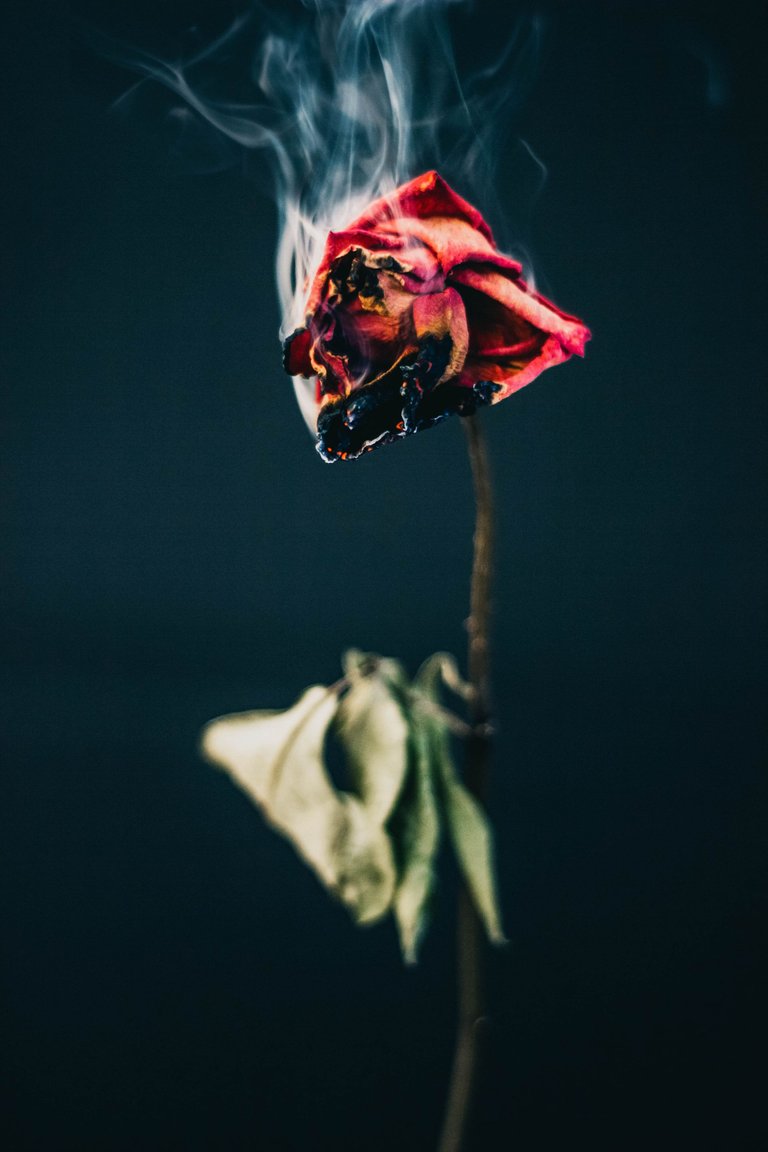 Why say goodbye to us? She was selfish, she was so cruel and I begged, begged for her not to. I gave it all, I gave her every single one of my best moments and opened my heart for and to her.
I want to kiss her again, and make her mine, if only one last chance. This is the nostalgia of loving.
III
Tears


He who dares, wins. What will I win now? My freedom. Stop crying, and fly again, it's time to go through each of the boxes and put them in order. Especially to take that portrait, the one that will make me see her; if only for one more time. Each of the moving men have left the boxes in the apartment, they have been marked. What does it matter? I am arming myself with strength, will and deep courage.
The fortress has arrived, I took the knife and began to open each of the boxes very carefully. What I most wanted to find was that which captured her smile, but the truth is that nothing is there. There is nothing that is mine, there are no memories, there are no clothes, and the truth is that everything has been lost. What the hell is this?
A game of fate, one to tell me that I must not shed another tear.
IV
Time


It's time to wake up, and continue even though everything hurts, "fuck, I'm being too strong!" It doesn't matter anymore that her portrait is gone, it doesn't matter that she didn't tell me the reason why we should break up and even less this thing she left embedded in my skin. The important thing is that time will help me let go of Ester, will allow me to erase the pain and once again find myself.
Time is capable of achieving this, and of making me understand again what it means to truly love, it is true, that what we had was love, and it is true that she moved my universe, but I must also recognize that her betrayal was what caused us to have to break up.
"I won't hold on, I won't continue and I won't blame myself either!" All I know, is that she decided to cheat on me with my best friend. I'll let the tide swallow them up, while the sky goes from being dark to becoming one surrounded by clouds, where I can find myself.
Love also means giving up.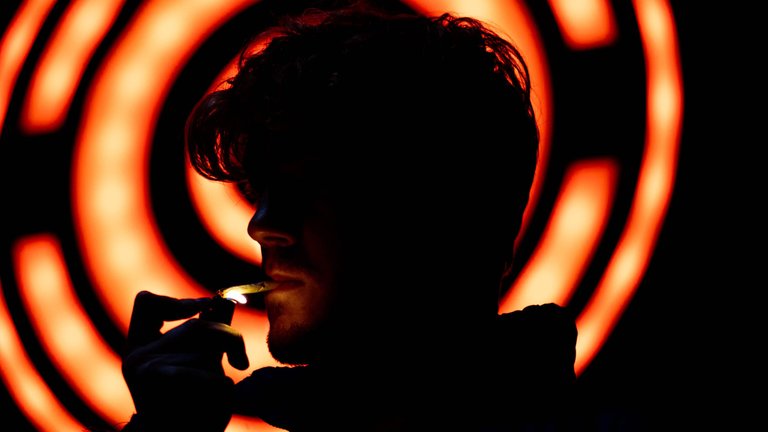 Sources: Henry Be | Unsplash | Caleb Shong| Unsplash | Danny Lines | Unsplash .
Design made in Canva: Link.

---
---