CODM: Llegó la temporada Zombie | Mi Primera partida matando Zombies [Es-En]
---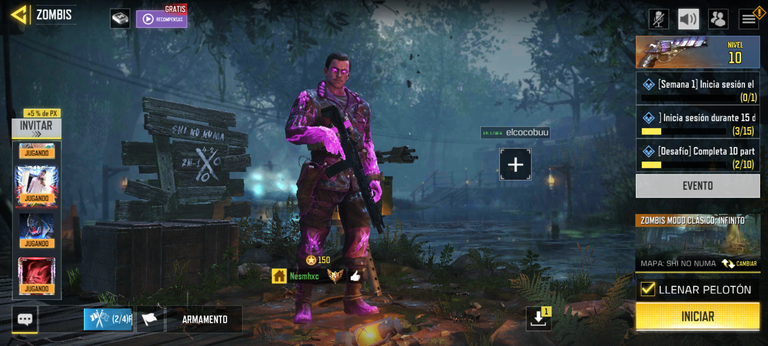 Saludos amigos de Hive • Greetings friends of Hive
Tras una larga espera, llega la Temporada Zombie al Call of Duty Mobile.
After a long wait, the Zombie Season is coming to Call of Duty Mobile.
De entrada les digo a los que son fanáticos de los zombies en Call of Duty, este modo les recordara muchísimo esos tiempos, dónde pasábamos horas jugando el Black ops, sobreviviendo a oleada tras oleada zombie. En esta ocasión, podremos disfrutar y recordar viejos tiempos, en estos modos de juego que nos trae call of duty mobile para esta temporada.
First of all I say to those who are fans of zombies in Call of Duty, this mode will remind you a lot of those times, where we spent hours playing the Black ops, surviving wave after wave of zombies. This time, we can enjoy and remember old times, in these game modes that brings us call of duty mobile for this season.
Contamos con 3 modos de juego:
We have 3 game modes: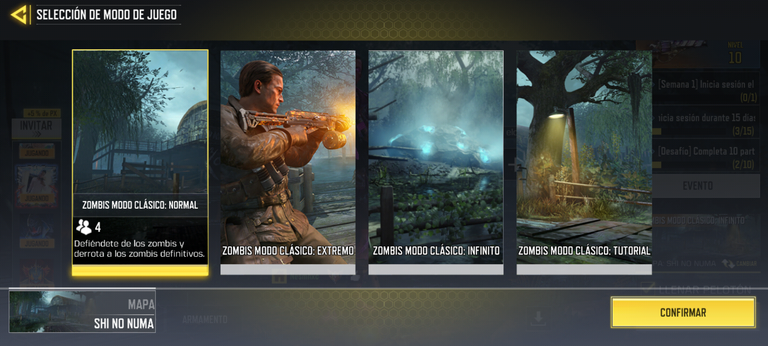 Zombies modo clásico, en el cual debemos superar 8 rondas matando zombies para luego enfrentarnos al jefe final.
Zombies classic mode, in which we must overcome 8 rounds killing zombies and then face the final boss.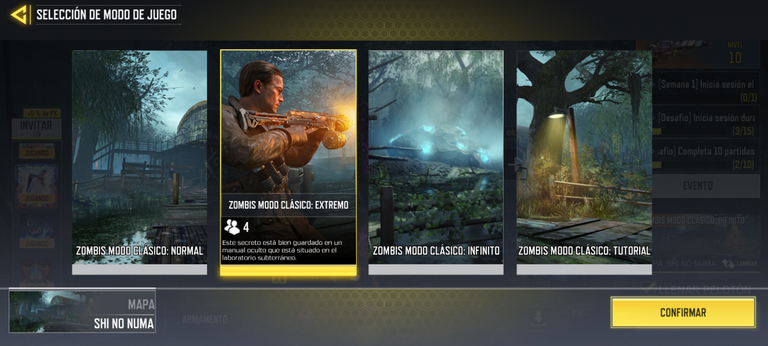 Zombies modo clásico extremo, es lo mismo que el modo clásico, solo que un mayor grado de dificultad, y en vez de ser 8 rondas, son 12.
Zombies extreme classic mode, is the same as the classic mode, only with a higher degree of difficulty, and instead of 8 rounds, there are 12.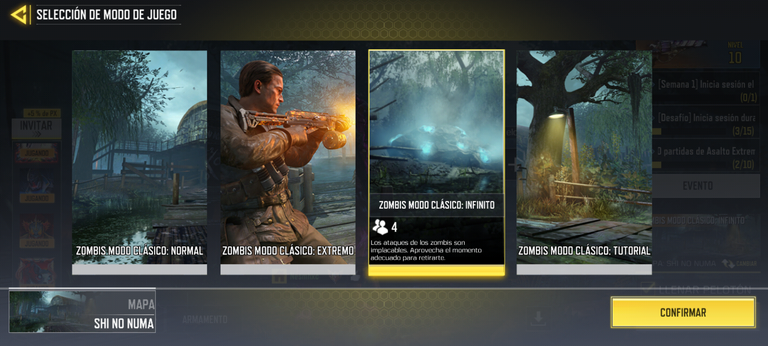 Y zombies modo infinito, ya como su nombre específica, podremos jugar a ver cuántas oleadas de zombies podremos aguantar.
And zombies infinite mode, and as its specific name, we can play to see how many waves of zombies we can withstand.
Haremos puntos haciéndole daño a los zombies o sellando ventanas, puntos los cuales deberemos gastar de manera inteligente en armas, chaleco, munición, perks o mejorando las armas.
We will earn points by doing damage to the zombies or sealing windows, points which we must spend wisely on weapons, vest, ammunition, perks or upgrading weapons.
Dentro de cada partida contamos con los "perks" o traguitos, que están distribuidos en diferentes áreas del mapa y los cuales nos dan mucho ventaja a la hora de enfrentarnos con grandes oleadas de zombies.
Within each game we have the "perks" or little drinks, which are distributed in different areas of the map and which give us a lot of advantage when facing large waves of zombies.
También contamos con un "Pack a Punch", el cual nos ayudará a subir el nivel de nuestra arma, y así enfrentar más fácilmente a los muertitos al aumentar su potencia de fuego.
We also have a "Pack a Punch", which will help us to raise the level of our weapon, and thus more easily face the dead by increasing their firepower.
Para activar el Pack a Punch debemos recolectar dos componentes de cuatro, que están distribuidos en sitios específicos del mapa, pero son fáciles de conseguir.
To activate the Pack a Punch we must collect two components of four, which are distributed in specific places on the map, but they are easy to get.
Mi consejo es, equipen una buena arma, sobretodo con muchas balas, cuiden su espalda en todo momento, y si lo juegan en escuadra, deben apoyarse entre todos.
My advice is, equip a good weapon, especially with a lot of bullets, watch your back at all times, and if you play as a squad, you must support each other.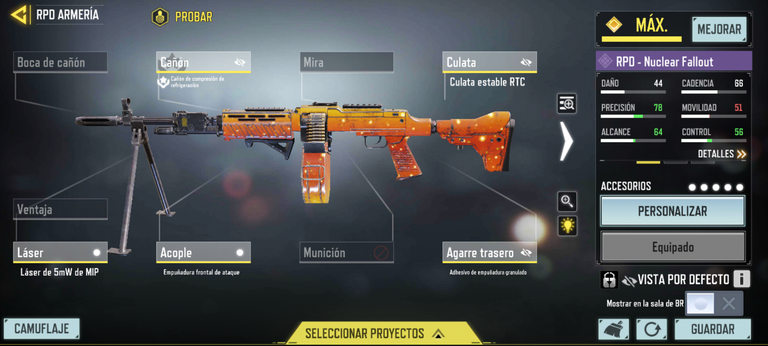 Para jugar, me equipé una RPD y aquí les dejo la clase, la cuál te da balas infinitas (deja de disparar cuando se recalienta), pero si la sabes usar, te defiendes como es.
To play, I equipped myself with a RPD and here is the class, which gives you infinite bullets (it stops firing when it overheats), but if you know how to use it, you defend yourself as it is.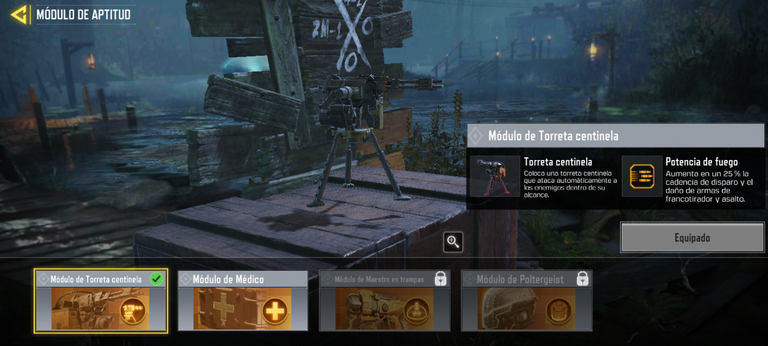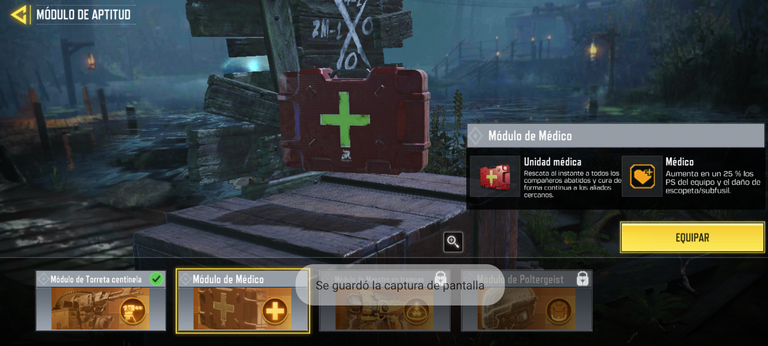 A medida que hacemos ciertos retos, ganaremos dos clases, el médico y la torreta, eso nos dará una ayuda extra. Lo debes equipar luego de ganarlo para poder usarlo.
As we do certain challenges, we will win two classes, the medic and the turret, that will give us extra help. You must equip it after you win it to be able to use it.
Hay dos jefes finales, la normal es contra una araña gigante y el otro jefe es un personaje estilo Groot, de guardianes de la galaxia. El cual podremos enfrentar, luego de hacer cierta misión, en el próximo video, les traeré el gameplay de como deben hacer para enfrentar al Groot.
There are two final bosses, the normal one is against a giant spider and the other boss is a Groot style character from Guardians of the Galaxy. Which we can face, after doing a certain mission, in the next video, I will bring you the gameplay of how you must do to face the Groot,
En este video me enfrento a la araña, lo jugué solo porque en ese momento no tenía compañeros conectados, pero igual me animé a darle sólo a ver qué tal me iba. Logré derrotar a la araña a pesar de las millones de balas que le disparé.
In this video I face the spider, I played it alone because at that time I had no companions connected, but I still dared to hit it alone to see how it went. I managed to defeat the spider despite the millions of bullets I shot at him.
Espero se ayuden con este pequeño gameplay y les sirva de guía para quienes se atrevan a probar y pasar un rato diferente en este modo de juego.
I hope this little gameplay will help you and serve as a guide for those who dare to try and spend a different time in this game mode.
La verdad que divierte mucho, y es algo bien distinto al Battle Royale o Multijugador que estamos habituados a jugar en el Call of Duty Mobile.
The truth is that it is a lot of fun, and it is something very different from the Battle Royale or Multiplayer that we are used to playing in Call of Duty Mobile.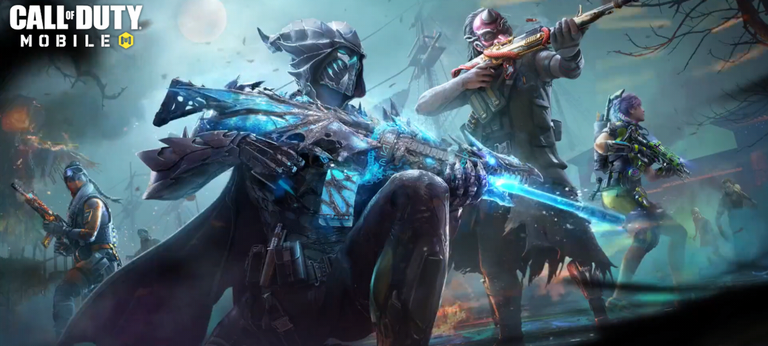 Hasta aqui llegamos con el post de hoy amigos. Nos vemos en una próxima oportunidad. That's it for today's post folks. See you in a future opportunity.
---
Saludos y buenos humos • Greetings and good vibes 🍁

Imágenes y video de mi autoría, capturados con mi Moto G31
Video editado en Capcut

---
▶️ 3Speak
---
---