CODM: Avenging a partner [EN-ES]
---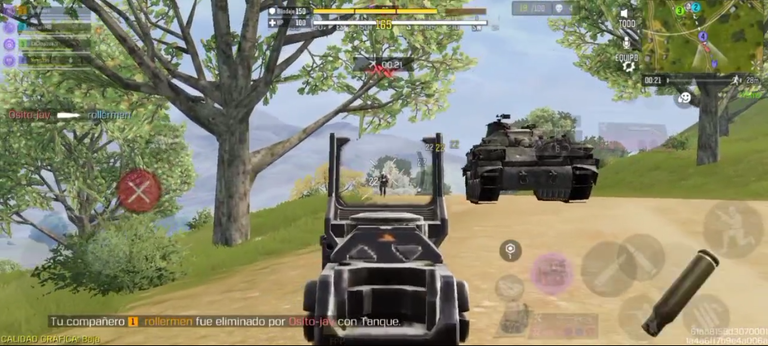 Greetings friends of Hive Gaming
.
Today I bring you a new game of Call of Duty Mobile game, this time a squad BR game accompanied by my teammates Rollermen, Inciarte18 and LaChapizza.
We all chose the same costume to create confusion in the enemy.
At the start of the game we fell in the Works Zone and immediately began to search to equip ourselves. We were always in close positions to cover our backs.
At one point in the game my partner Rollermen was killed by an enemy with a tank, I decided to take revenge and began to attack him with grenades and managed to explode the tank. The enemy had gone down and then when we were face to face I eliminated him.
The area began to close but that was not an impediment to add other deaths.
At the end of the game we were near Antenas.
My teammates were eliminated one by one and I was alone against 4 enemies, I started to approach where they were and when I got off the board I eliminated one. There were 3 left and I had to be very careful with the movements because any mistake could be defeated.
They were all members of the same squad and while I was shooting at one of them, his partner took advantage of the fact that I did not have a full view because of the bush next to the box and eliminated me.
We were in second place but it was a great game. I accumulated a total of 9 kills.
The weapons I used throughout the game were the KRM-262 and the M4, I also took down an enemy by running him over with a vehicle.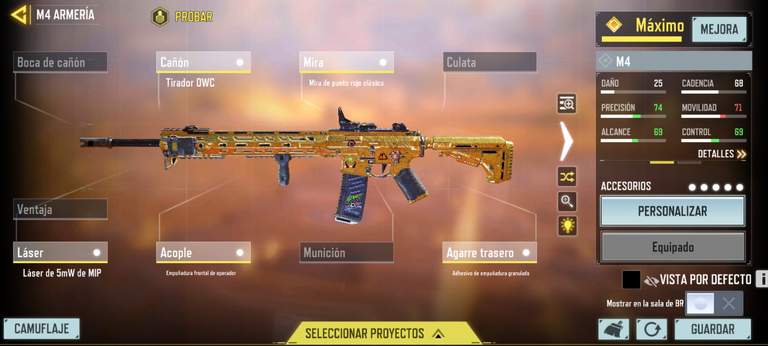 The M4 I always have it equipped with the precision shooting runes, quick sight and extended magazine.
I hope you enjoy the video. See you next time.
Greetings and good smoke. Nesmhxc
.
---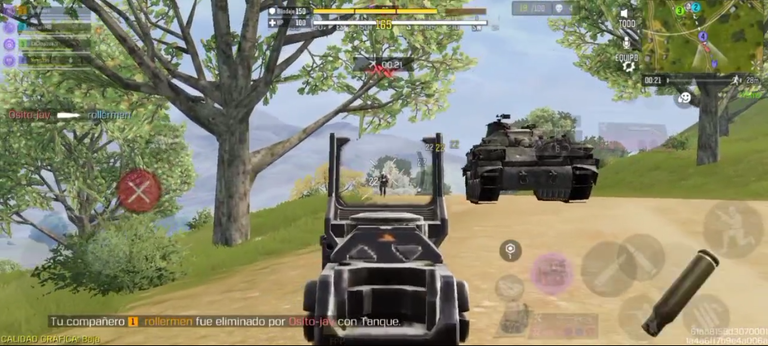 Saludos amigos de Hive Gaming
Hoy les traigo una nueva partida del juego Call of Duty Mobile, esta vez una partida en BR de escuadra acompañado de mis compañeros Rollermen, Inciarte18 y LaChapizza.
Todos elegimos el mismo traje para crear confusión en el enemigo.
Al iniciar la partida caímos en Zona de Obras e inmediatamente comenzamos a buscar para equiparnos. Siempre estuvimos en posiciones cercanas para cubrirnos las espaldas.
En un punto de la partida a mi compañero Rollermen lo mató un enemigo con un tanque, yo decidí cobrar venganza y comencé a atacarlo con granadas logrando explotar el tanque. El enemigo se había bajado y luego al estar cara a cara lo eliminé.
La zona comenzó a cerrar pero eso no fue impedimento para sumar otras muertes.
Finalizando la partida nos encontramos cerca de Antenas.
Mis compañeros fueron eliminados uno a uno y quedé yo solo contra 4 enemigos, comienzo a acercarme a donde estaban y al bajar de la tabla elimino a uno. Quedaban 3 y yo debía ser muy cuidadoso con los movimientos porque a cualquier error podía ser derrotado.
Todos eran miembros de una misma escuadra y mientras le disparaba a uno, su compañero aprovechó que yo no tenía una visión completa por el arbusto que estaba junto a la caja y me elimino.
Quedamos de segundos pero fue una gran partida. Yo acumulé un total de 9 muertes.
Las armas que usé a lo largo de la partida fueron la KRM-262 y la M4, También derribé un enemigo arrollándolo con un vehículo.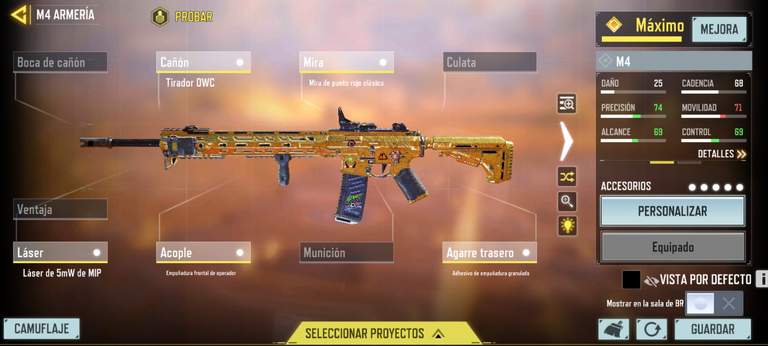 La M4 siempre la tengo equipada con las runas de tiro de precisión, mira rápida y cargador ampliado.
Espero que se disfruten el video. Nos vemos en la próxima.
Saludos y buenos humos. Nesmhxc

Video editado en Capcut
Musica extraída de la app
Grabado con un Moto g31
---
▶️ 3Speak
---
---