Whitney Houston - Traditional Illustration [Es/En]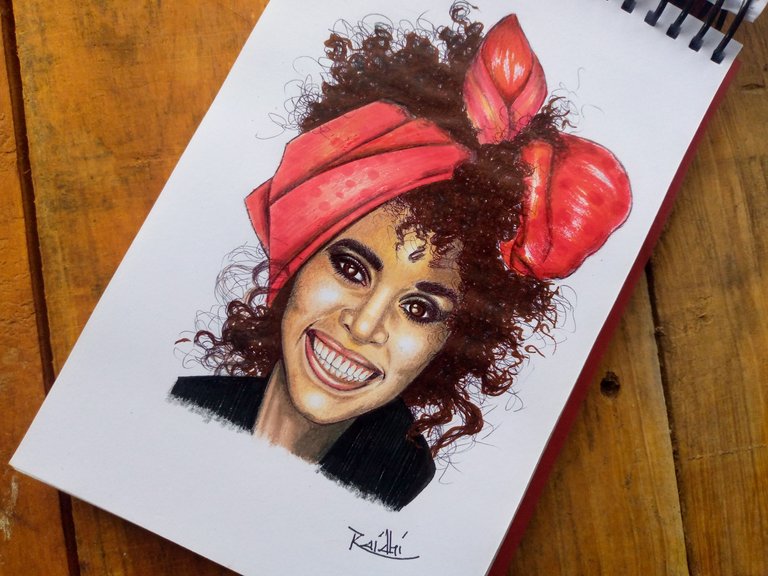 Desde hace unos días he estado escuchando con mucha frecuencia las canciones de
Whitney Houston
y si no estoy equivocada, creo que hay una película en ejecución sobre su vida titulada
I Wanna Dance With Somebody
y sinceramente estoy emocionada.
For the past few days I've been listening to Whitney Houston songs very frequently and if I'm not mistaken, I believe there is a movie in the works about her life titled I Wanna Dance With Somebody and I'm honestly excited.
1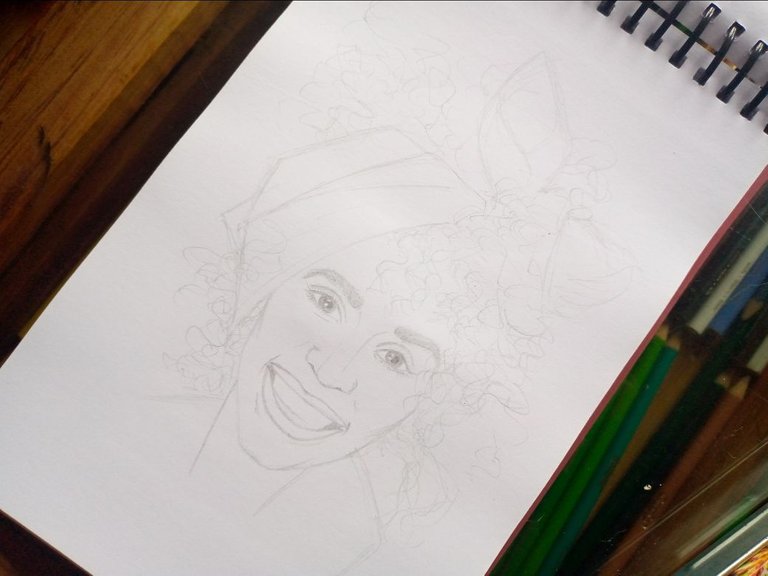 Whitney fue una de esas celebridades que impactó por su talento, su voz parecía venir de los mismos ángeles, pero a pesar de todos esto fue una mujer con tantas cargas emocionales que la llevaron a relaciones poco sanas y adicciones, lo cual fue poco a poco opacando todo su brillo.
Whitney was one of those celebrities who made an impact because of her talent, her voice seemed to come from the angels themselves, but despite all this, she was a woman with so many emotional burdens that led her to unhealthy relationships and addictions, which gradually dulled all her shine.
2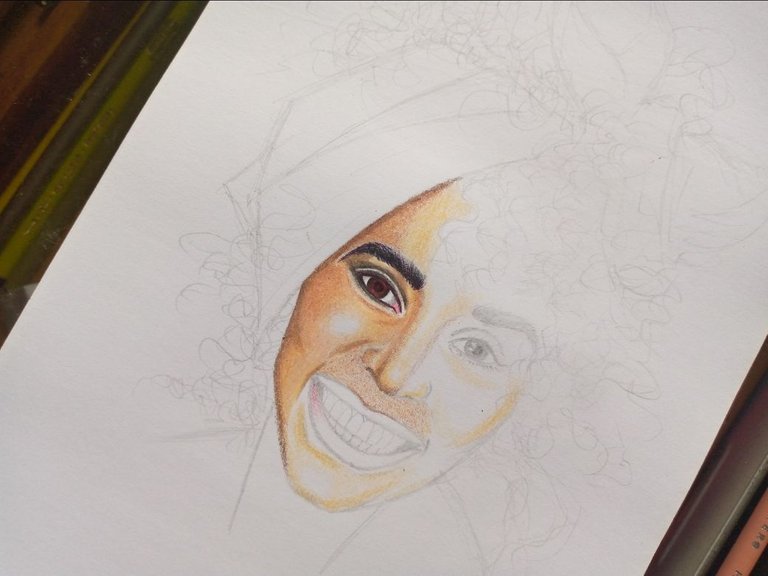 Recuerdo cuando ví la película El Guardaespaldas, yo aún era muy jóven, pero su voz fue alucinante y ni hablar de su belleza. No estoy segura si volvió a participar en una película, pero esa en particular es icónica.
I remember when I saw the movie The Bodyguard, I was still very young, but her voice was amazing and not to mention her beauty. I'm not sure if she ever appeared in a movie again, but that one in particular is iconic.
3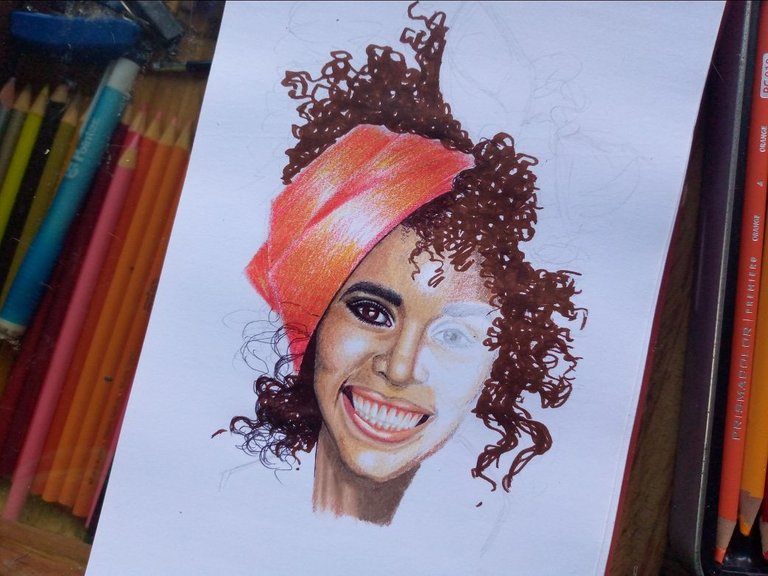 Es por ello que me animé a ilustrar el rostro de esta hermosa mujer, quien fue poseedora de una hermosa sonrisa, brillantes ojos, piel y cabello de ensueño y voz de querubines.
That is why I was encouraged to illustrate the face of this beautiful woman, who had a beautiful smile, bright eyes, dreamy skin and hair, and a cherubic voice.
4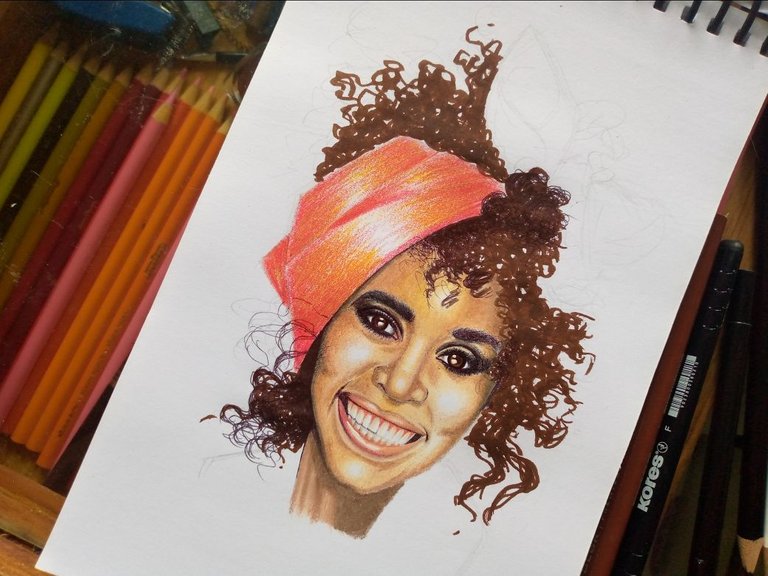 La ilustración la realicé con colores de madera prismacolor, jugando un poco con algunos tonos y patrones, desviándose un poco de la imagen de referencia, pero el resultado me fascinó. No dejen de compartir sus impresiones, Saludos.
Me basé en la siguiente imagen

Resultado final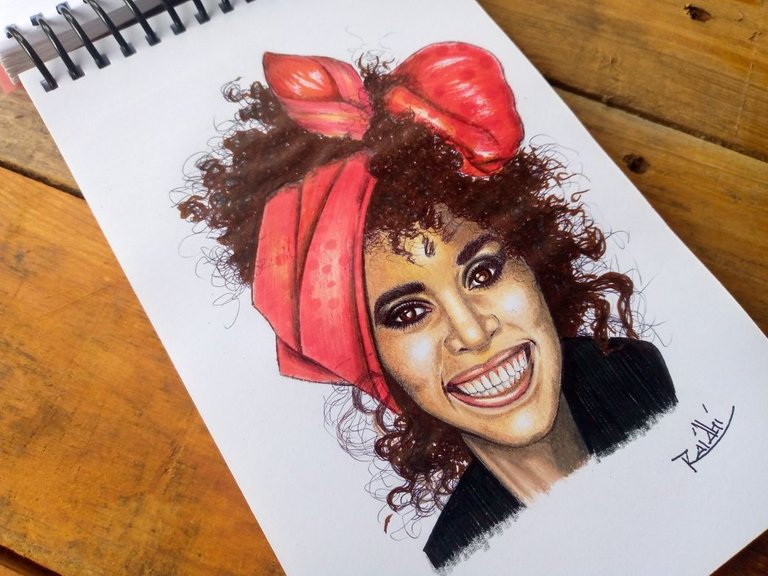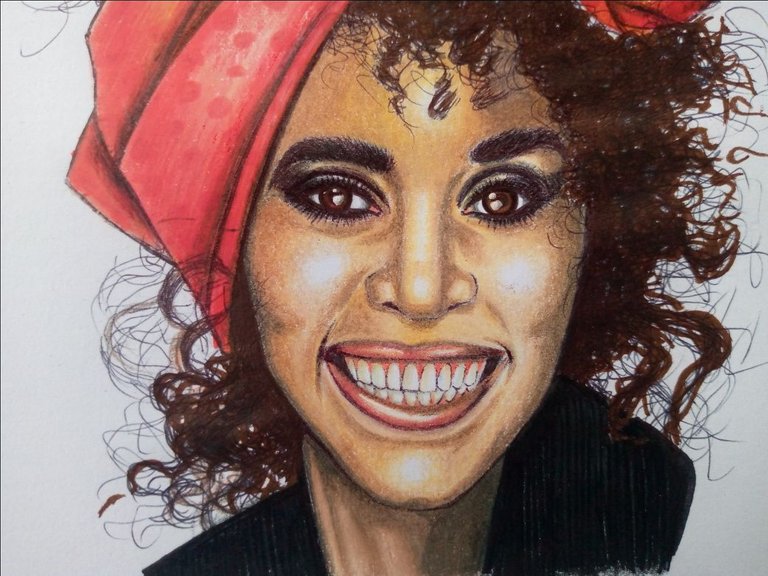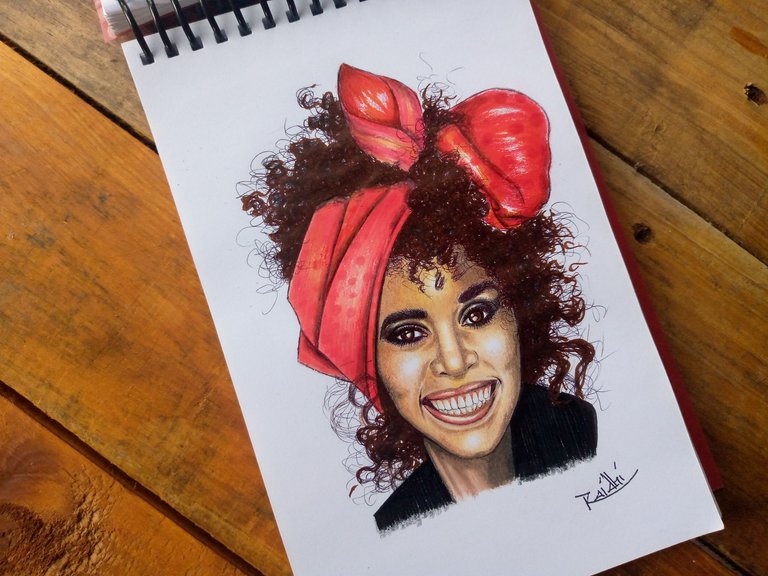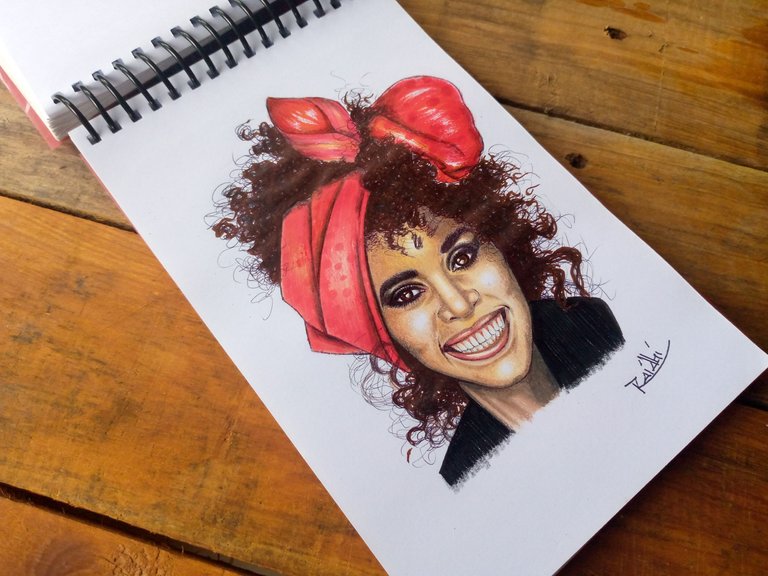 Instagram


Twitter

---
---