#BlackAndWhite - Entrada para el #monomad challenge - Actitud [Esp/Eng]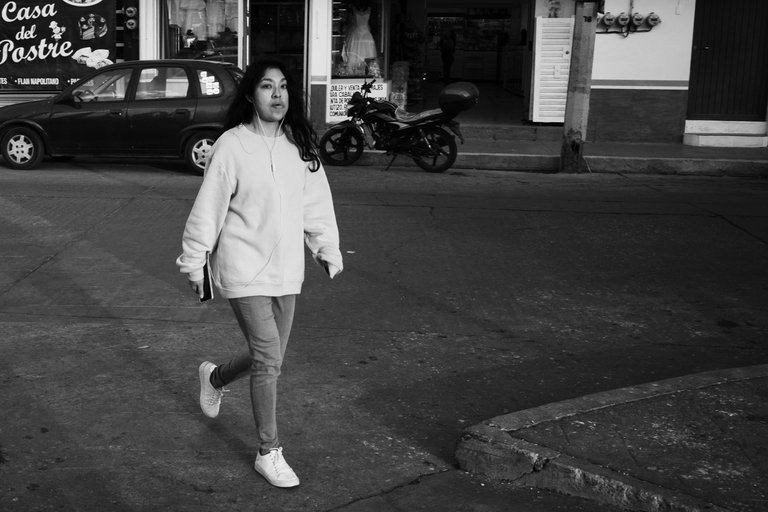 // Bienvenidos a un nuevo post para el #monomad challenge de @monochromes y la comunidad de #BlackAnWhite //
>_ Hola amigos y bienvenidos a un nuevo post de fotografía.
El día de hoy le gustaría compartirles una nueva selección de fotos. En esta ocasión quise enfocarme en la actitud de la gente en las fotos, desde una actitud desafiante, de estat apurado o simplemente de gozo por el momento.
Espero que les guste esta selección.
// Welcome to a new post for the #monomad challenge by @monochromes and the #BlackAnWhite community //
>_ Hello friends and welcome to a new photography post.
Today she would like to share with you a new selection of photos. This time I wanted to focus on the attitude of the people in the photos, from a defiant attitude, from being in a hurry or simply from joy for the moment.
I hope you like this selection.
---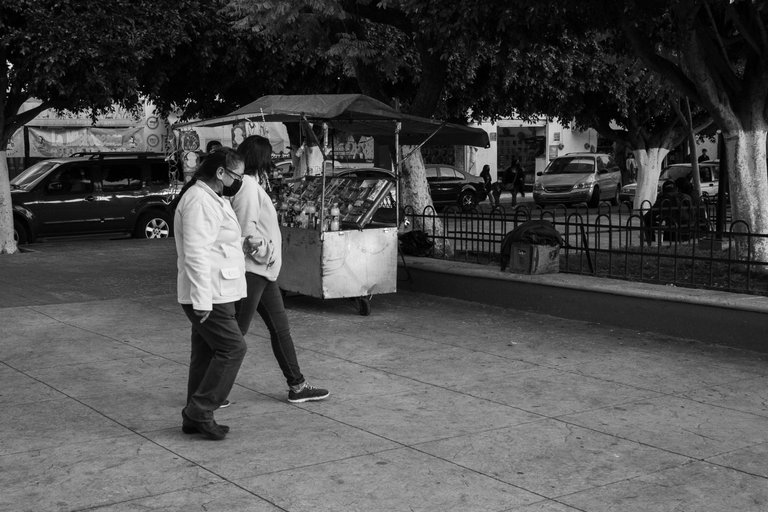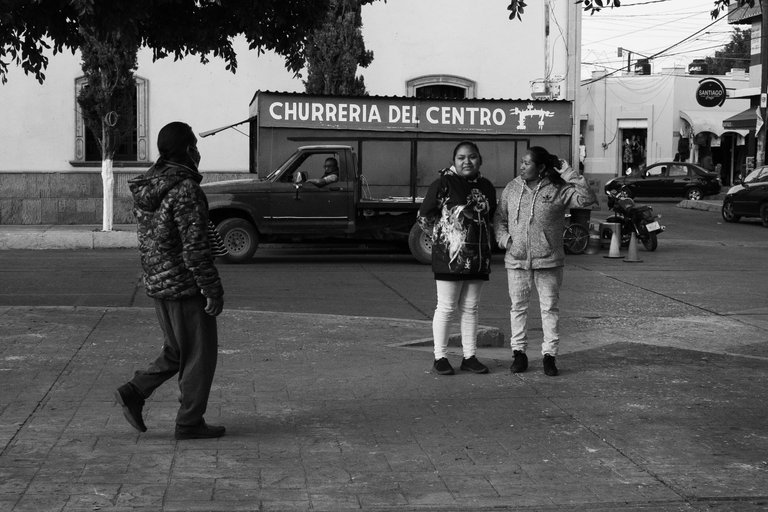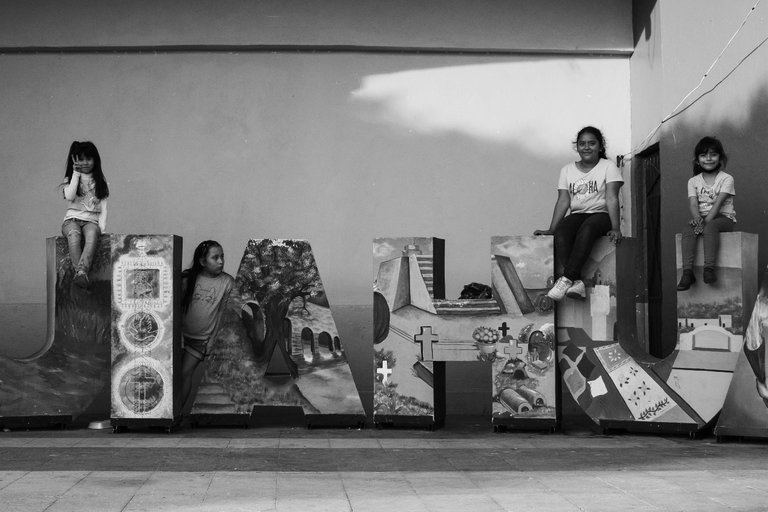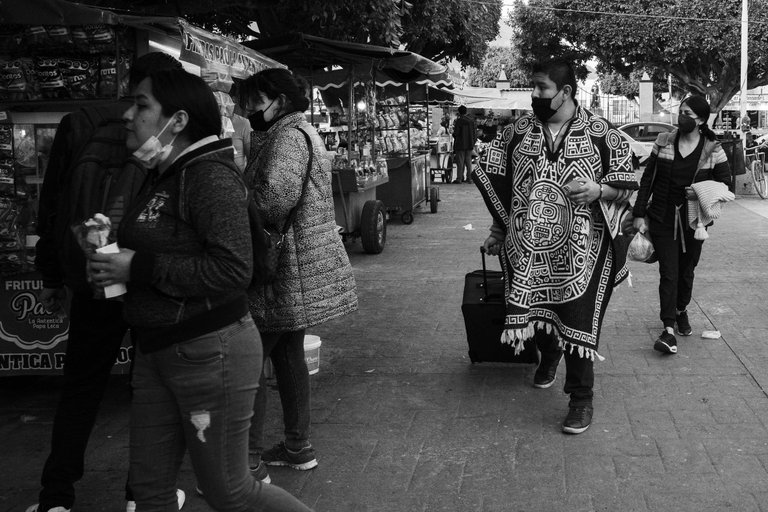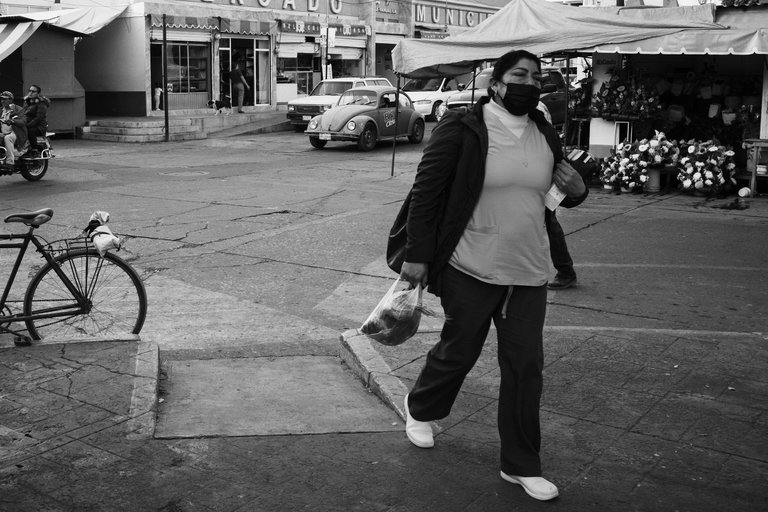 >_ En lo personal la primera foto me encantó y creo que es la mejor, pero la otra foto que me gustó mucho es la cuarta, donde se ven a un grupo de niñas. Esta foto me encantó por que fueron las niñas quienes se me acercaron y me pidieron que les tomara una foto. Se encontraban jugando en el jardín principal y claro que accedí.
Después de tomarles la foto se las mostré y fué muy divertido ver como reaccionaban. Después tuve que acercarme a sus padres, quienes estaban a unos metros y les expliqué que las niñas me habían pedido una foto y que con gusto se las podría enviar, a lo que pidieron disculpas por "la molestia". Intercambiamos contactos y aquí está la foto.
Espero que les hayan gustado las fotos y espero pronto regresar con un nuevo post.
>_ Personally, I loved the first photo and I think it's the best, but the other photo that I really liked is the fourth, where you can see a group of girls. I loved this photo because it was the girls who approached me and asked me to take a picture of them. They were playing in the main garden and of course I agreed.
After taking the picture I showed them and it was really fun to see how they reacted. Then I had to go up to their parents, who were a few meters away, and I explained to them that the girls had asked me for a photo and that I could send it to them, to which they apologized for "the inconvenience." We exchanged contacts and here is the photo.
I hope you liked the photos and I hope to return soon with a new post.

// Hive // Twitter // Facebook //
// Instagram // Movescount // Strava // Lbry //
---
---