#Photography - Un atardecer visto desde el drone [Es /Eng]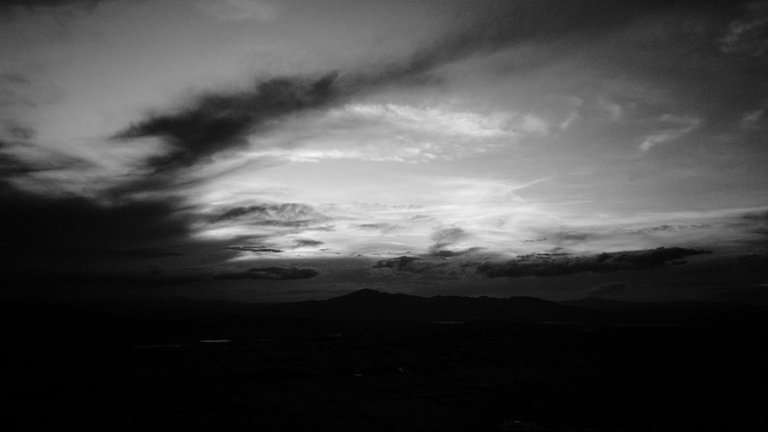 // Un atardecer visto desde el drone //
>_ Hola amigos y bienvenidos una vez más a este espacio. El día de hoy quisiera compartirles estas cinco fotos que tomé mientras jugaba con el Mavic Air 2 para no perder la práctica.
Esta primer foto es la que más me ha gustado de todas. Se puede ver el perfil de suelo y una nube bastante oscura a la izquierda mientras el sol se oculta al fondo.
// A sunset seen from the drone //
>_ Hello friends and welcome once again to this space. Today I would like to share with you these five photos that I took while playing with the Mavic Air 2 so as not to lose practice.
This first photo is the one I liked the most of all. You can see the soil profile and a rather dark cloud to the left as the sun sets in the background.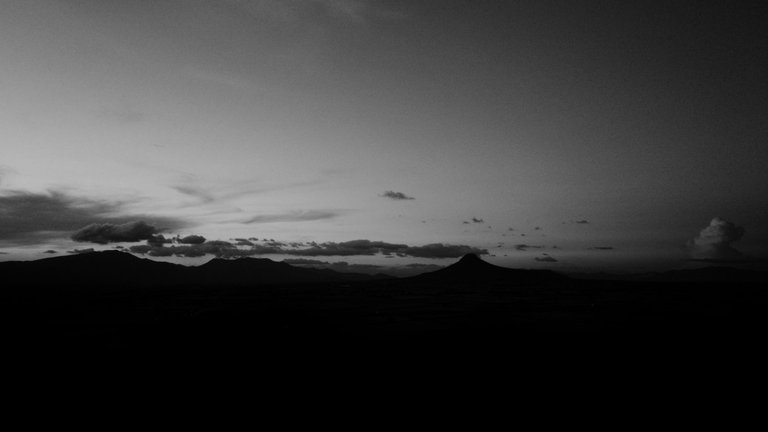 >_ La foto de arriba también me gustó, aunque hubiera sido genial estar mucho más cerca para lograr que las nubes se vieran más grandes. El suelo, un espacio negativo por completo, solo muestra el perfil de las montañas.
>_ I liked the photo above too, although it would have been great to be much closer to make the clouds look bigger. The ground, a completely negative space, only shows the profile of the mountains.
>_ Aprovechando que la nube nos bloqueaba el sol, la foto de arriba nos muestra grandes detalles de las diferentes nubes.
>_ Taking advantage of the fact that the cloud blocked the sun, the photo above shows us great details of the different clouds.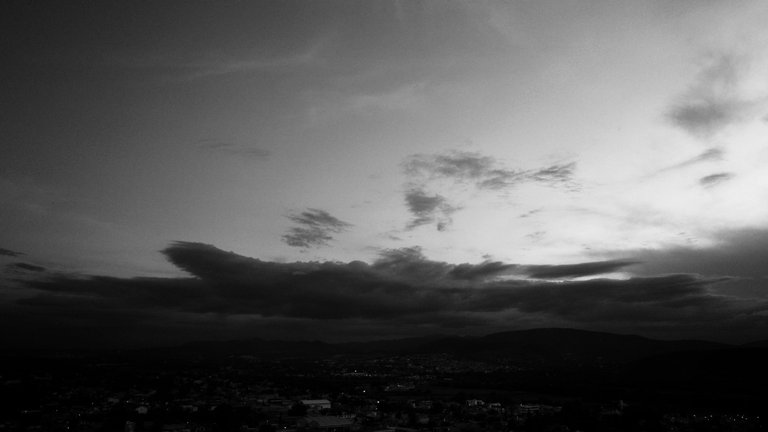 >_ Una nube se posa sobre Tula y amenaza con lluvia. Nuevamente lamento no poder estar más cerca para hacer que la nube se vea más grande, pero bueno, es lo que hay con las cámaras de los drones.
Eso es todo por el momento amigos. Espero que les haya gustado este pequeño post y pronto estaré subiendo uno más con fotos de una de mis últimas salidas a la montaña, antes de que me lesionara el pie.
Un saludo y que tengan excelente semana.
>_ A cloud settles over Tula and threatens rain. Again I regret not being able to get closer to make the cloud look bigger, but hey, it's what you get with drone cameras.
That's all for the moment folks. I hope you liked this little post and soon I will be uploading one more with photos of one of my last outings to the mountain, before I injured my foot.
Greetings and have a great week.

// Hive // Twitter // Facebook //
// Instagram // Movescount // Strava // Lbry //
---
---