How to bake a super soft raisin brioche

Ok, that's it, I must write a @breadbakers post. After commenting excessively on @akipponn's amazing yeast rolls I feel obliged to keep the flame brioche burning and tell you about my latest yeast bread with raisins.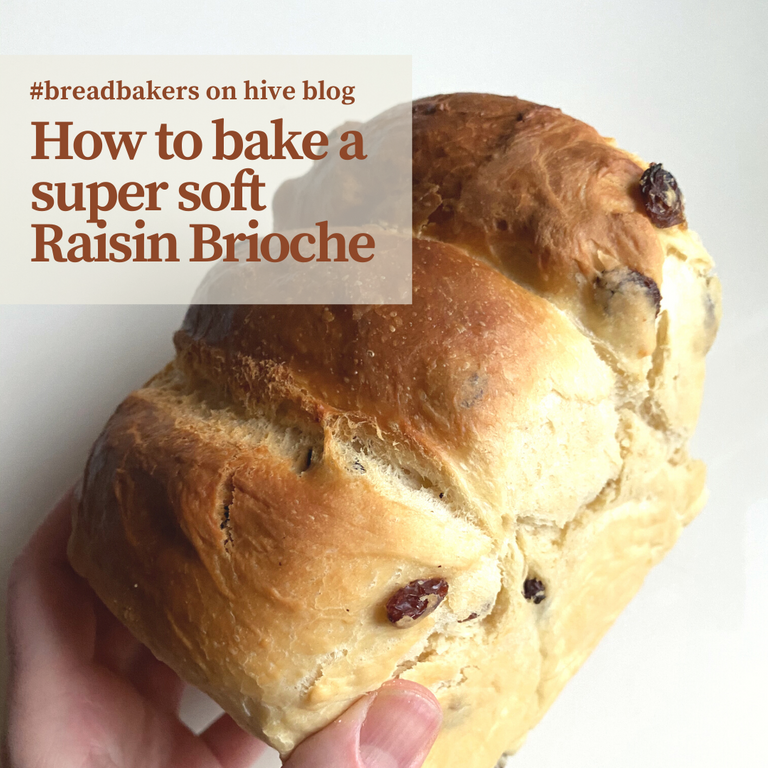 First the ingridiences:
200 g spelt flour 630
230 g wheat flour 550
200 ml warm milk of choice
10 g fresh yeast
40 g soft butter
30 g cold butter
1 egg size M
3 Tbsp sugar
5 g salt
A lot of raisins… sorry I did not measure them, I simply poured them into the dough :-D
I started with mixing the warm milk with the yeast and sugar and let it proof for 10 minutes. Then I added the flour, egg and warm butter and kneaded it for 10 minutes. I added salt, raisins and the cold butter and kneaded on, until the dough detached itself from the bowl. Now came the manual work; I stretched the dough and folded it to create the stringy quality I so love in brioche.
Finally, the dough could rest in a covered bowl over the heater (roughly 24 degrees Celsius) for two hours.

After this time the volume has doubled, and the dough was fluffy and soft to touch. But brutal me showed no consideration for this delicate dough and pressed the air out of the fluffy being, divided it into 5 parts and started again to stretch and fold. After this process I formed all five dough lumps into taut balls and pressed them into my baking tray.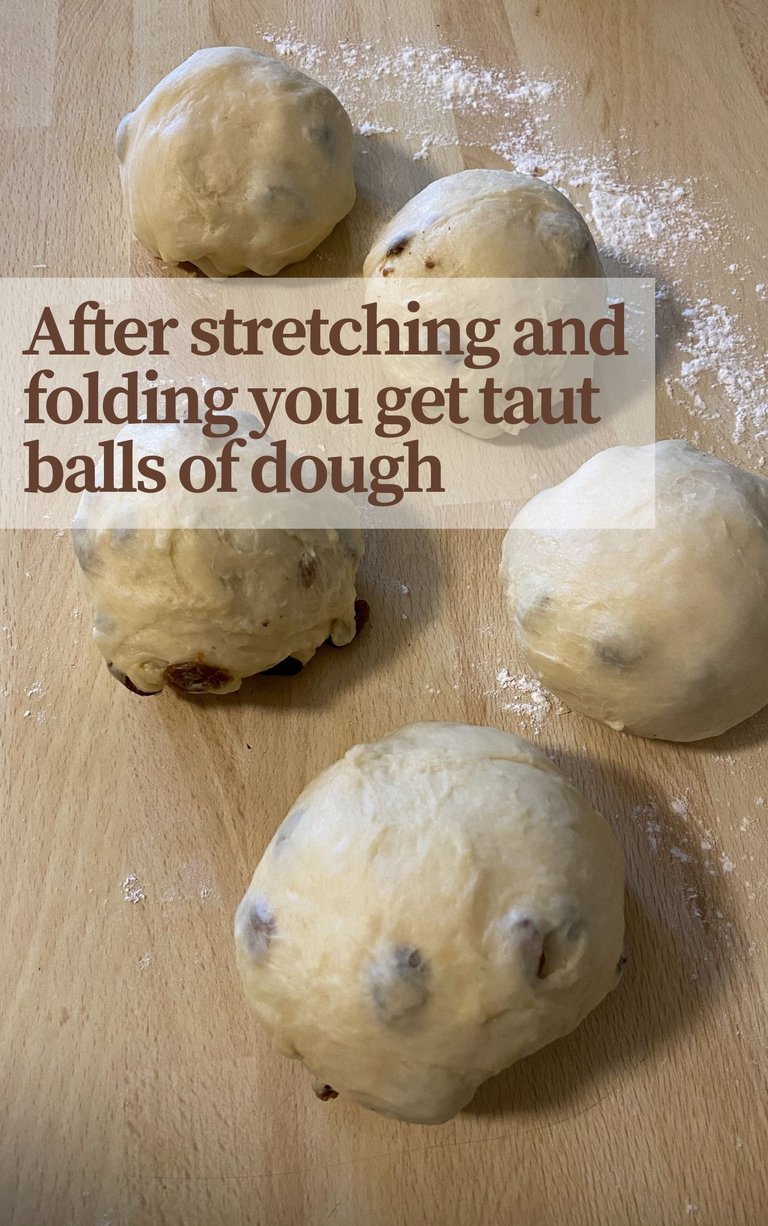 Normally I preheat the oven and meanwhile let the dough rise again, but this time I tried a different method: I filled a baking tray with 700 ml water and put it in the lowest part of the oven. Now I put the brioche directly over this water filled tray into the cold oven. Only now I put on the temperature (on 160-degree Celsius fan forced/Umluft) so that the yeast had time to rise during the slow heating process of the oven.
This new method worked fine and I could watch the dough rising and rising and finally baking into a wonderful soft and stringy brioche.(PS: as always I forgot to brush the brioche dough with egg or milk before baking - sigh)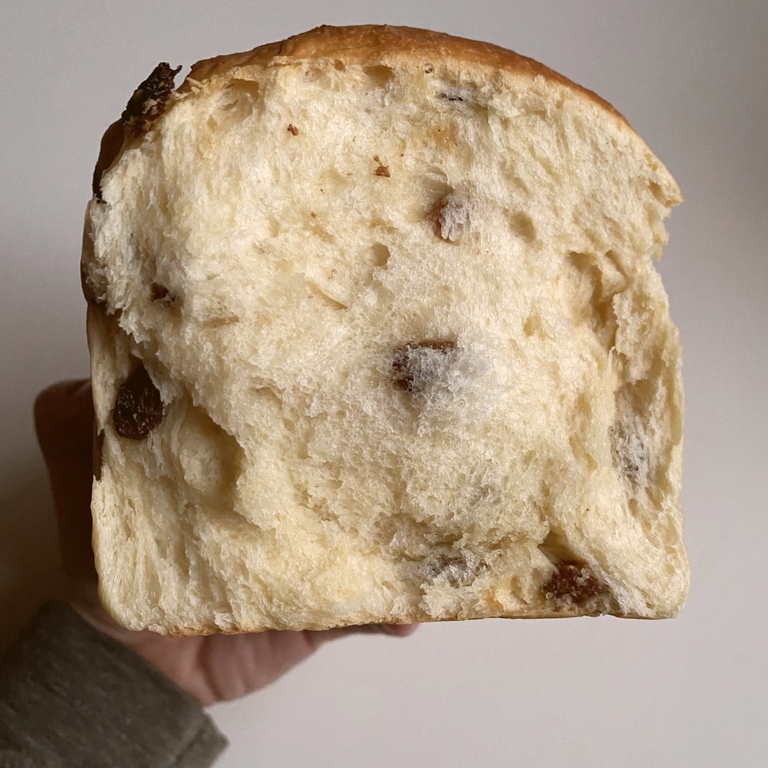 Do you have a favourite brioche baking method and recipe? Things I absolutely should try the next time? Please let me know <3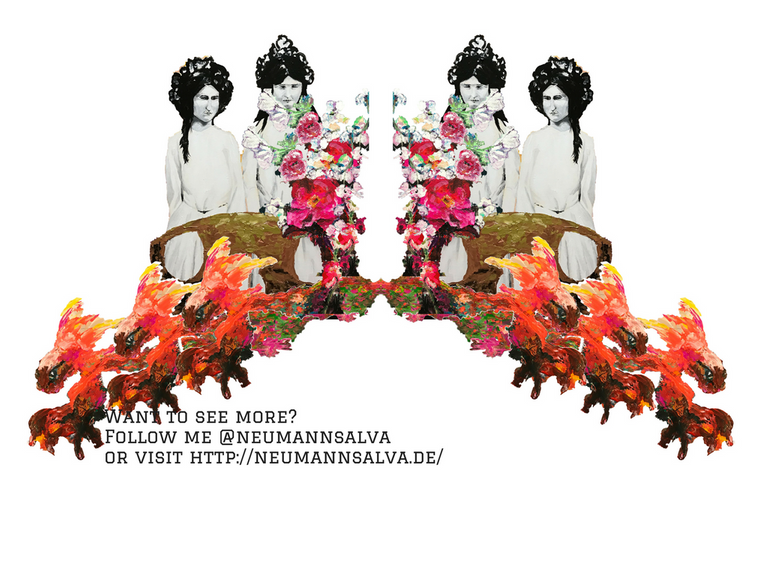 ---
---