Henospilachna orange with black spots all over its body. Interesting!
Hello my friends, how are you? Greetings from me @new-spirit, a village boy who migrates to the city to find a bite of rice. But this time I will accompany you here, looking for inspiration over a cup of coffee. Hahaha.. Sorry, I was kidding! LOL 😂😂
Oh yeah, my friends, meet again with me as a beginner macro photographer, and I will show you two photos, and this photo is just my highlight photo today because on this Monday I have difficulty finding objects because the rainy season has arrived, and the rain hasn't stopped yet for the last three days. Many small animals fled to a safer place in their opinion, such as the little dwarf caves, and never appeared again.
But this little animal didn't seem to escape into the dwarf's hole, it just flew and perched on the wild grass, or maybe it was looking for food to survive. This animal is Henosepilachna, cool name isn't it? LOL. 😄
We often call this small animal the Koksi Beetle. But beetles have many types that are different from each other. We often encounter these animals around our homes where flowers are planted or even in areas that have dense grass. I don't know if your area also has this type of beetle, but what's interesting is that the koksi beetle I photographed has a unique orange color and black spots all over its body.
Take a look at my two featured images of the day, you'll love them. I hope so!
---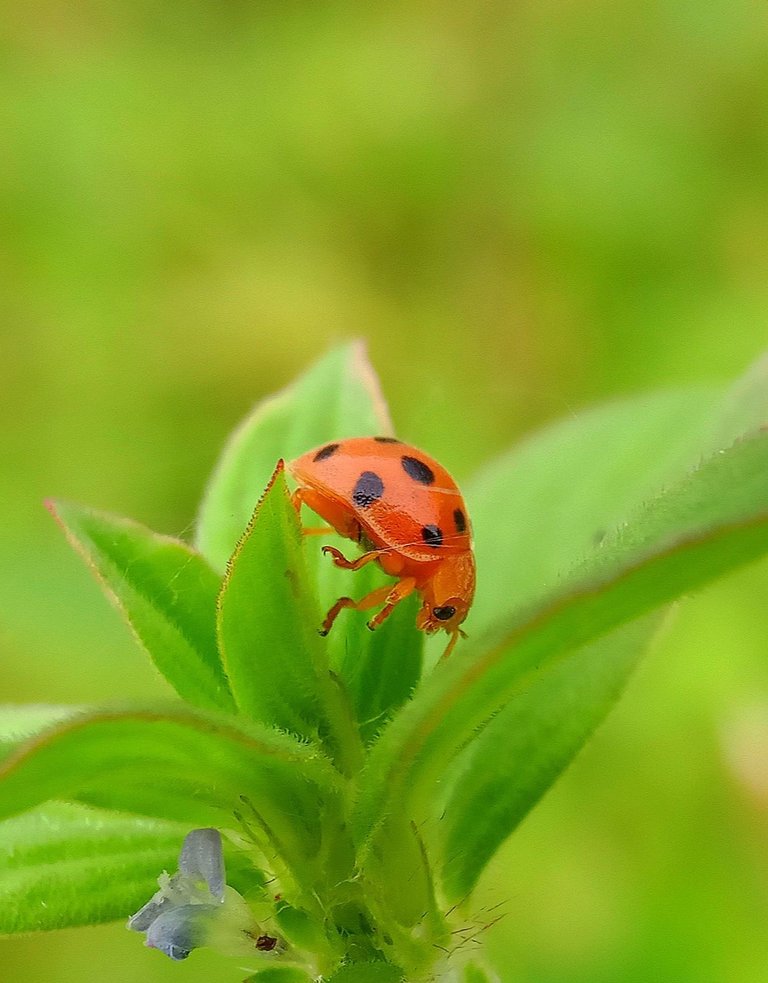 ---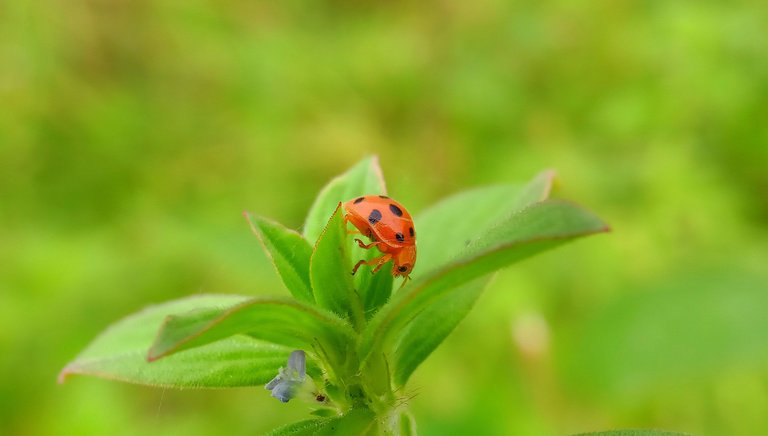 ---
Alright friends, I will look for the right words to say goodbye, hopefully we will meet again tomorrow. Oh, I'm not a great writer, but to make you smile a little today, I just want to say a verse: Travel to Turkey, don't forget to drink coffee. If you want to jog in the morning, don't forget to vote for my post, my darling. LOL 😂😘
---
I took this Henospilachna using a macro lens that I installed on my own cellphone camera, Xioumi Redmi 6A, and I found this small animal in a small park near my house. Of course I was very happy, even though I only got the best two pictures, even though I shot them almost twenty times, but still these two photos really appealed to me. It is very difficult to photograph this small animal because this animal is too sensitive, it flies and disappears so quickly.
Best Regards! 🙏
---
[Writer and photographer; @new-spirit. Location; Lhokseumawe City, Aceh Province, Indonesia, 23.01.2023]
---
---